Now, I know people will say that the Food Network has dumb shows or whatever, but they are wrong. The Food Network is probably one of the best networks on television for so many reasons that it would take a much longer article to talk about them all. But I mean, c'mon. What other network has amazing recipes, food options and thrilling drama all on one channel?! No other channel. That's the answer. So I will make this short and I will list all of the best shows and why they are important for the whole world to pay attention to.
1. "Worst Cooks in America"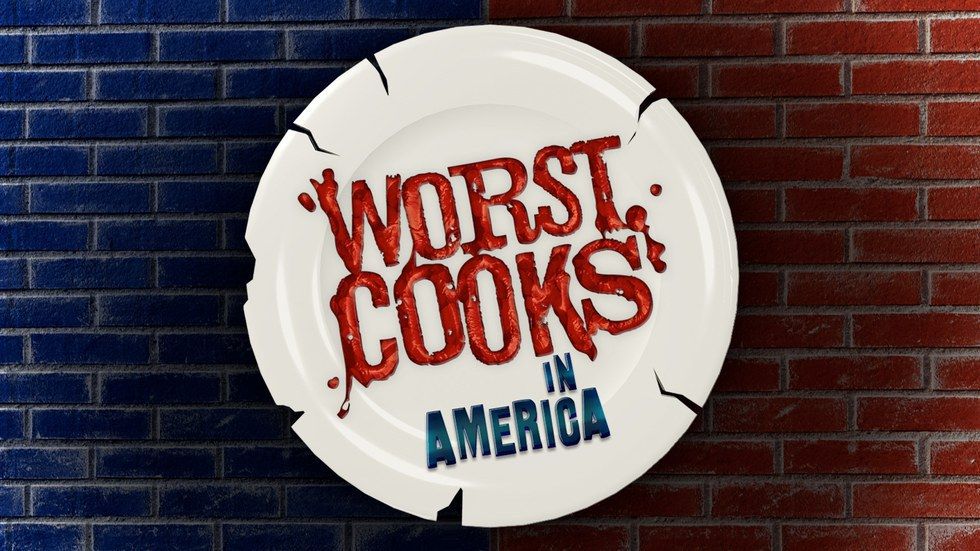 This show is probably my absolute favorite. The show pulls together everything that is right with television. It takes a whole bunch of people that are deemed the worst cooks in America and divides them into two teams. Then the professional chiefs are there to teach them everything there is to know about cooking. It's really entertaining and unbelievable to discover that even you know more about cooking than these people.
2. "The Great Food Truck Race"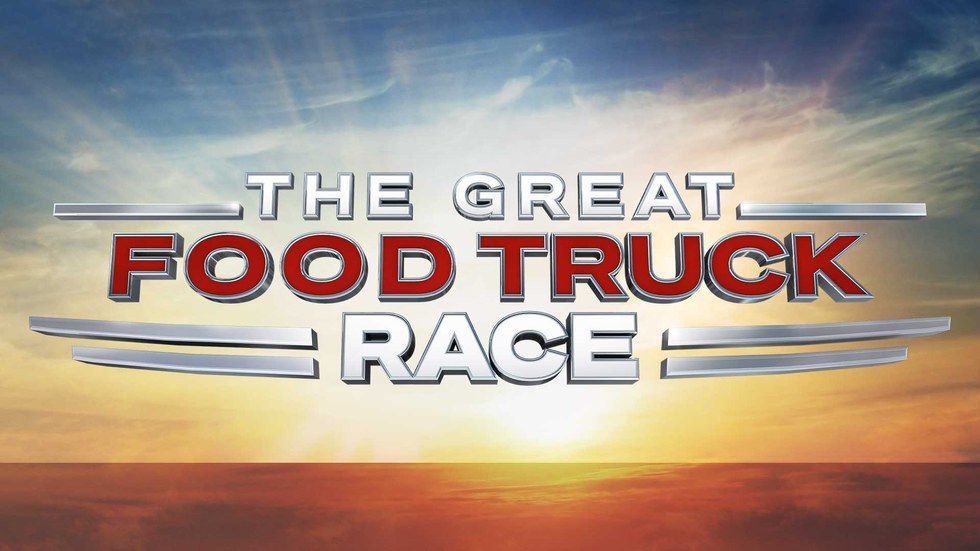 This is your classic game show style cooking show where you see people trying to achieve their dream of owning and running their own food truck. With this, you also see the drama that is included whenever you force a lot of people into a small living space and dangle a ton of money in front of them. It's a great time and I highly recommend it.
3. "Chopped"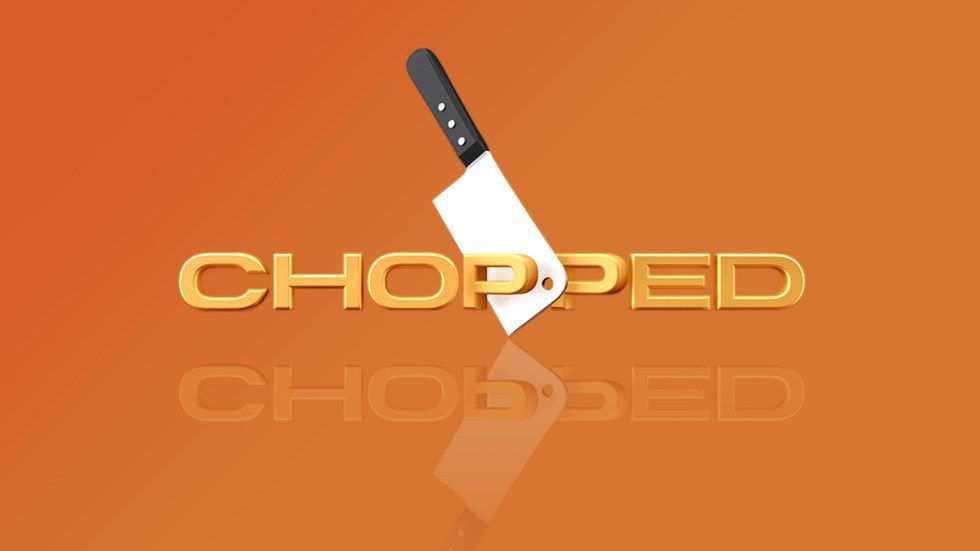 This is probably the one that most people know about. With the famous "Mystery box," the contestants have to make a dish with the mystery foods, which can vary from normal ingredients to really weird ones that definitely don't go together. But watching the contestants struggle with it is really entertaining.
4. "Cutthroat Kitchen"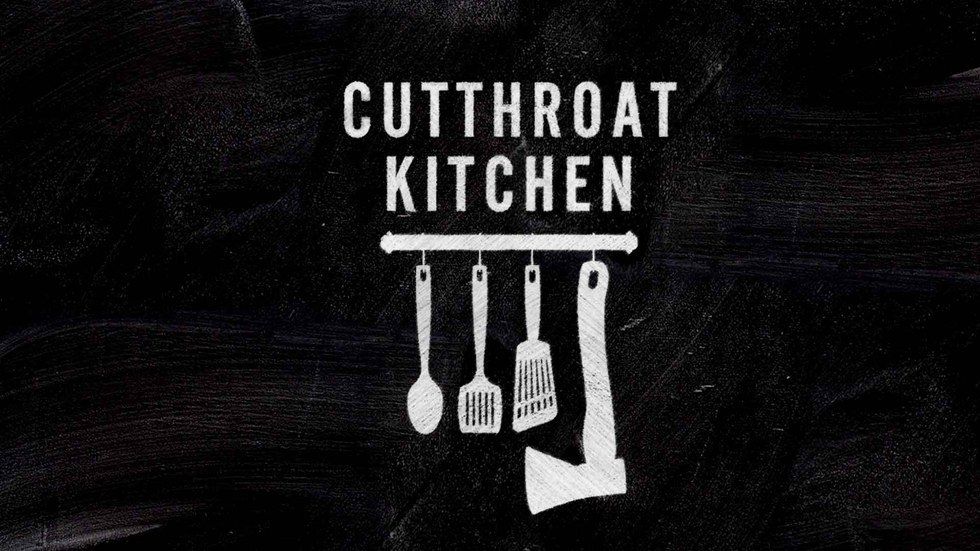 "Cutthroat Kitchen" is probably one of the more fun shows. It is kind of like "Chopped" in the sense that there are four contestants; however, this show is much more fun to watch. The host of the show, Alton Brown, gives the four contestants a dish to make. Before and during the time they are cooking, there is an auction, and that auction can change the way the game is played in some of the funniest ways. My favorite moments were ones in which contestants were forced to cook everything in an Easy-Bake Oven, use tongs as hands, and be handcuffed to another contestant during the entirety of the round. It's amazing. Give it a try.
5. Cupcake Wars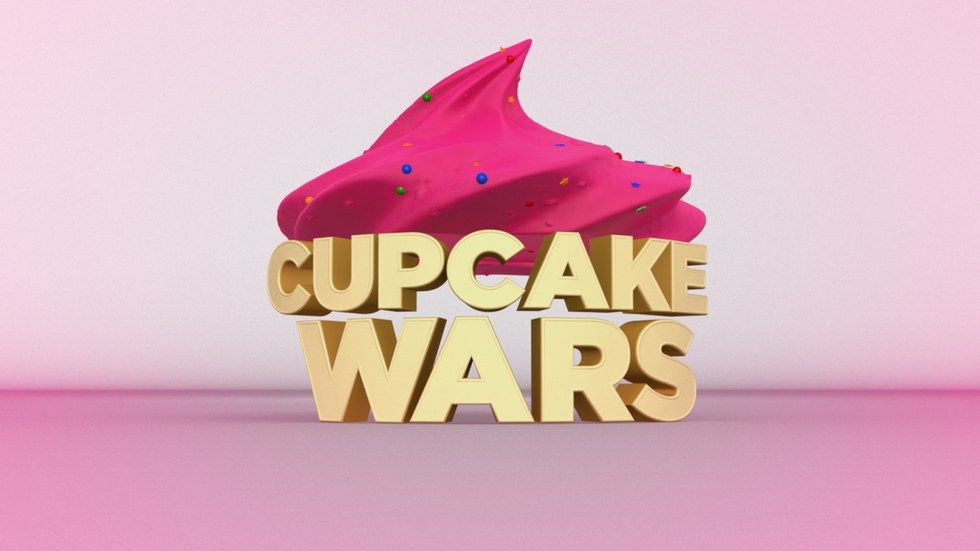 This show seems like it's not that great, just look at that logo. But it is a lot more intense than it may seem. These contestants have to make their cupcakes seem like the best to some of the most stern judges. And in the final round, they have to make 1,000 cupcakes on a custom made stand. It's all very intense. It's not to be taken lightly.
6. Guy's Grocery Games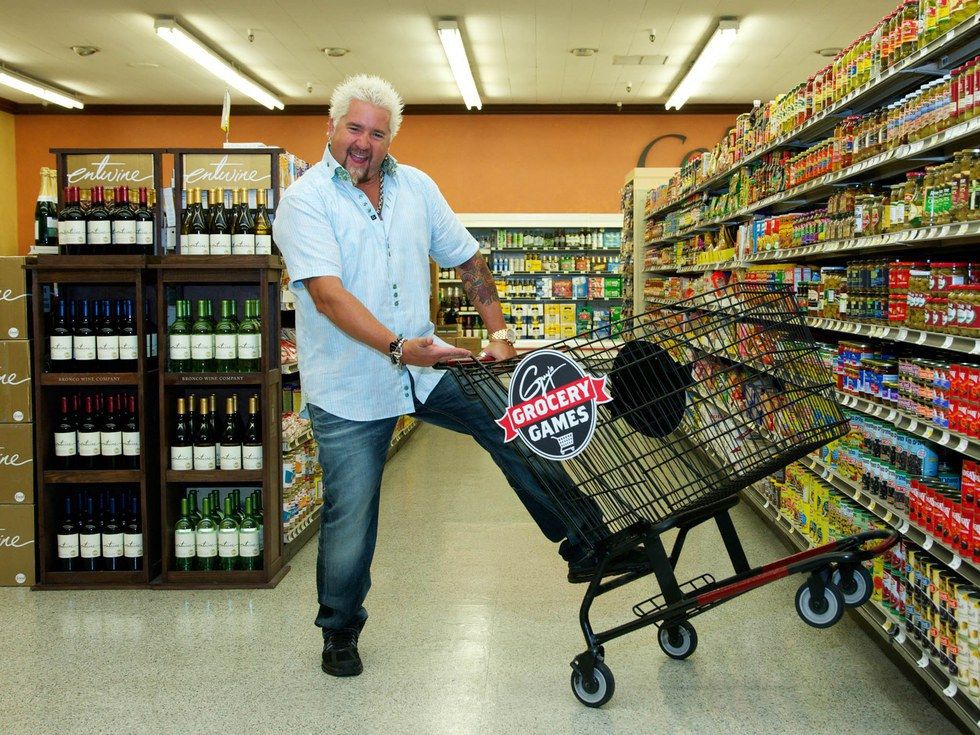 Now, I know this might not be the same road to FlavorTown that you're used to, but Guy knows his stuff. He made an amazing show that incorporated the stress of shopping with the stress of cooking in one really stressful game! It's the best! And it's a pretty fun game to watch.
Now, these may not be the best of the best, but they are definitely the ones that I believe have the most fun incorporated in them. And they are really great to watch when you are just sitting around. Definitely give some of them a try! All of them are available on Netflix so there is no reason not to!