Cats! Who doesn't like cats! They make you LOL! So here is a tribute to our fave internet kitty fluff monsters that we all love to laugh with (in no particular MEOWder.)
5. "I Can Has" Cat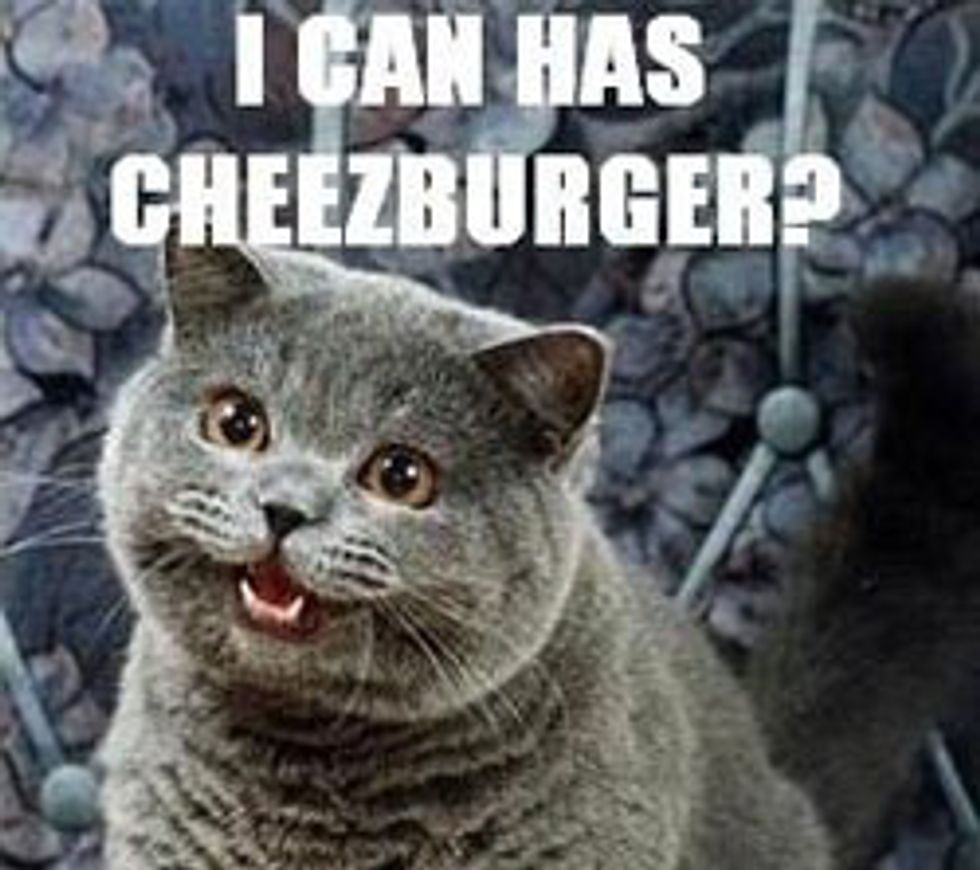 We've all been there! Once in a while you're really craving a #cheesehamburger! Maybe throw on a little bacon if you're feeling really epic! "I Can Has" cat is always a win and will totally make you ROFFLE.
4. Long Cat



Oh my 'lanta! That cat is so long, you could pet it FURever! But, ultimately, long cat is just long, and it speaks for itself! Long Cat for life and for the win!
3. NYAN-Cat

[rebelmouse-proxy-image https://media.rbl.ms/image?u=%2Ffiles%2F2017%2F02%2F02%2F63621606852627762783202762_nyan.gif-c200&ho=https%3A%2F%2Faz616578.vo.msecnd.net&s=72&h=4e588fe7e44b8e6b890b4c2d996281ac2864dab238db0a95d843a527a33bd1c6&size=980x&c=4144155874 crop_info="%7B%22image%22%3A%20%22https%3A//media.rbl.ms/image%3Fu%3D%252Ffiles%252F2017%252F02%252F02%252F63621606852627762783202762_nyan.gif-c200%26ho%3Dhttps%253A%252F%252Faz616578.vo.msecnd.net%26s%3D72%26h%3D4e588fe7e44b8e6b890b4c2d996281ac2864dab238db0a95d843a527a33bd1c6%26size%3D980x%26c%3D4144155874%22%7D" expand=1]


What a catchy tune! This Pop-Tart (yum!!) kitty flies her way into our hearts with her nonstop NYAN-ness! I love Tabbies, and this one is GREY-t (she's grey!)

2. Keyboard Cat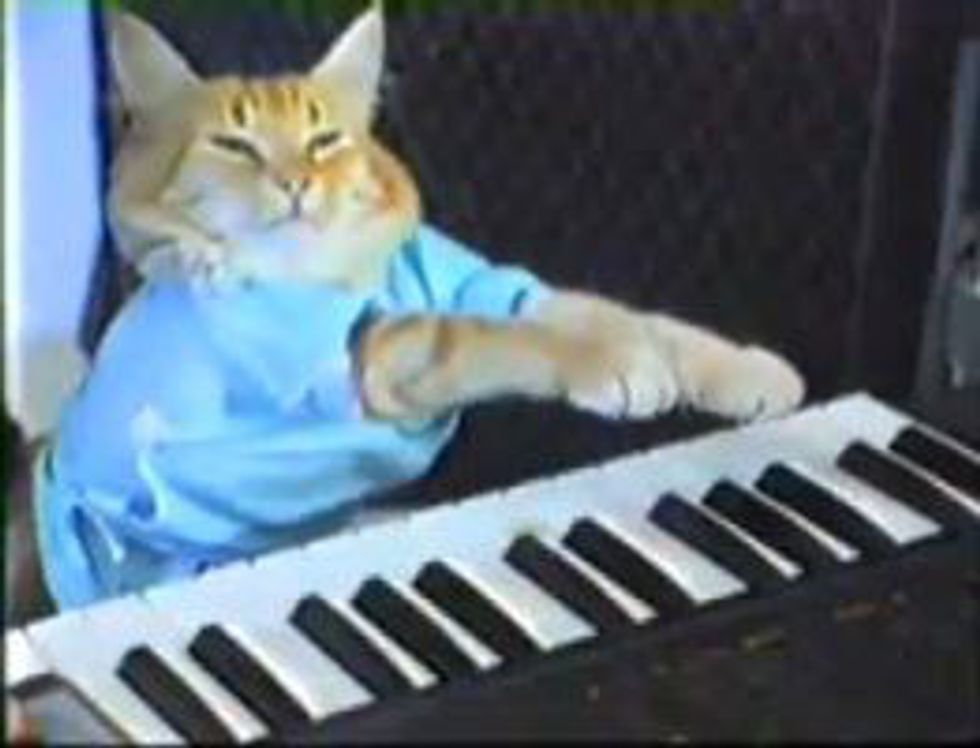 A fluffy Mozart! What is he playing on there?? Do you think he'll ever cover "Yorktown"?? I sure do hope so! This keyboard kitty is killing it! Hang in there, keyboard cat! We love you!


Honorable Mentions:

Garfield
Heathcliff
Fritz the Cat
Zippo Cat
1. Grumpy Cat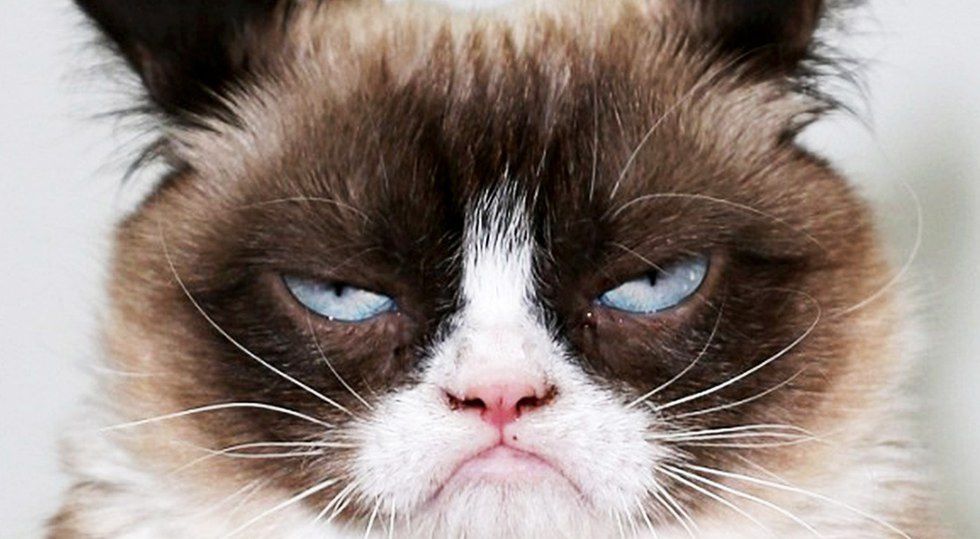 Look at that face! He's so grumptacular! He gives good ol' Garfield a run for his funny! Or, should I say, lasagna! But instead of hating just Mondays, he hates the whole week! Maybe Grumpy Cat should hang out with the other cats and be the coolest cat ever!!


Cats are the PURRfect meme!