It's summer and you know what that means -- the beach and weekends spent soaking up the sun! I'm a little late on the front of buying a cute new suit but I put some of my favorites together! Some are from very reliable stores such as Aerie and Victoria Secret, but I have found that some online stores have some good deals for a suit that may just last you a season but it depends on the type of quality suit you want! It also saddens me that VS Swim is going away, but now is the time to stock up as almost all swim is on sale for some great prices, although not all sizes are available.
8. Aerie Hi-Neck Bikini Top
This top is so cute, I love the ruffles on the bottom of the halter and the trendy neckline that it shows. AND it's only 29.99 with free shipping and returns online. This cute top can be mixed with many colors and with different style bottoms to make it conservative or a little cheeky!
7. Cupshe Prime of Life Leaf Set
I love this set, I have seen so many variations of the pattern which originally was by Show Me Your MuMu. This has is my favorite version because it doesn't straight up copy the MuMu design, and I love the coral and pink highlights that it brings. (I am noticing that many suits this season are the high neck line, which is interesting but I love how they do cut in some!) This suit is only $17.99, but Cupshe does take a while to ship out! Expect at least four weeks for your swimwear to arrive unless you upgrade shipping.
6. VS Banded Hottie Halter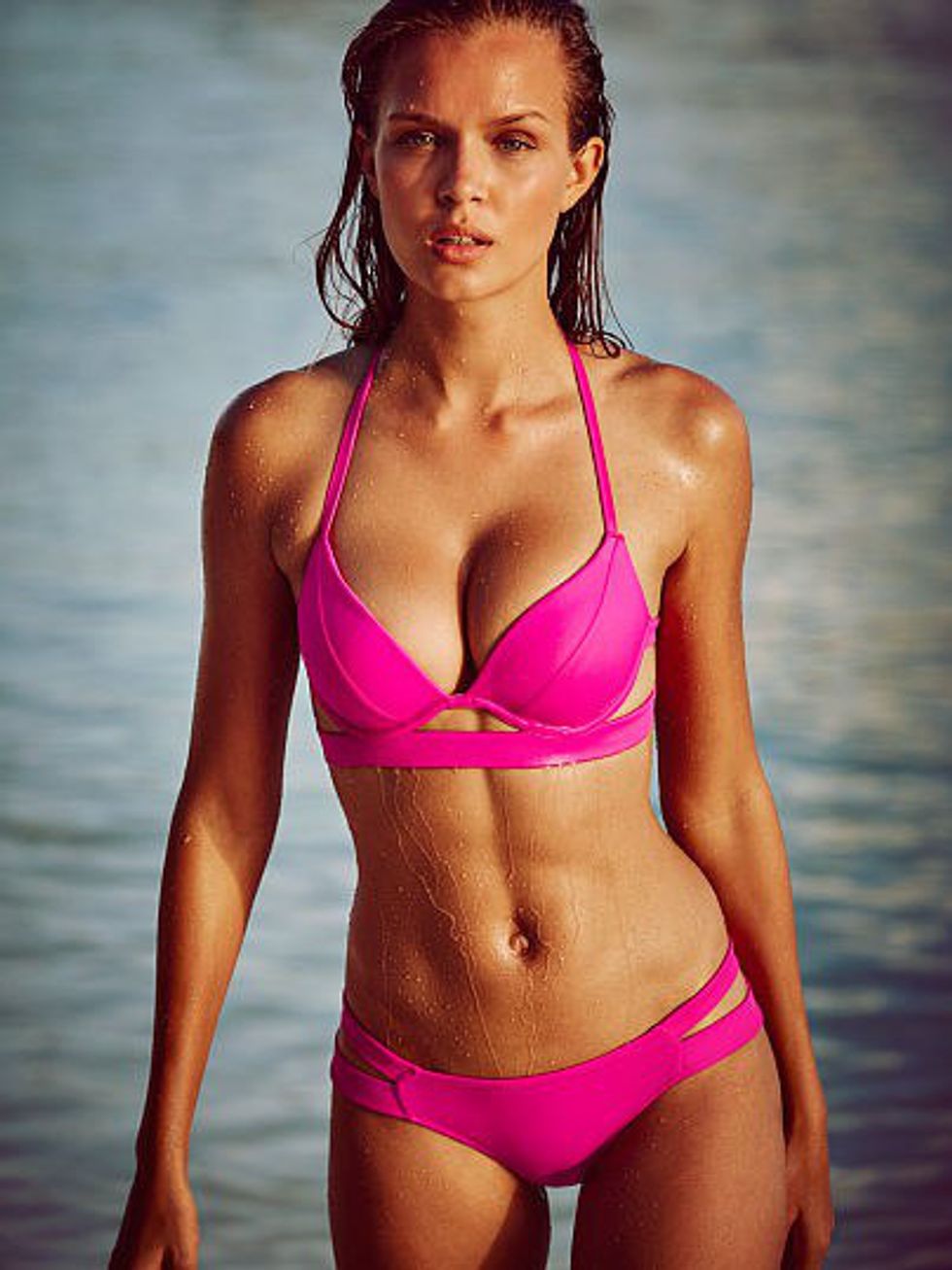 I am in love with this top, if someone finds a 36b in black please let me know! I love this style and currently its on sale for just $43.50 with select sizes. SO if you want one you should jump on it pretty quickly!
5. Aerie Plunge Bikini Top
I ordered this a few days ago and cannot wait for it to arrive at my doorstep. I love the dark plum and the added of the lace up, which I feel is kinda edgy and so on trend right now. And the back has a really cute criss-cross. Only $26.95 WITH free shipping and returns!
4. Xhilaration Strappy Triangle Top
This one is super cute, I love the bright colors, but I have seen so many people wearing it this summer that I didn't buy it. But it is super cute and only $14.99 at Target.
3. VS Flounce Crop Top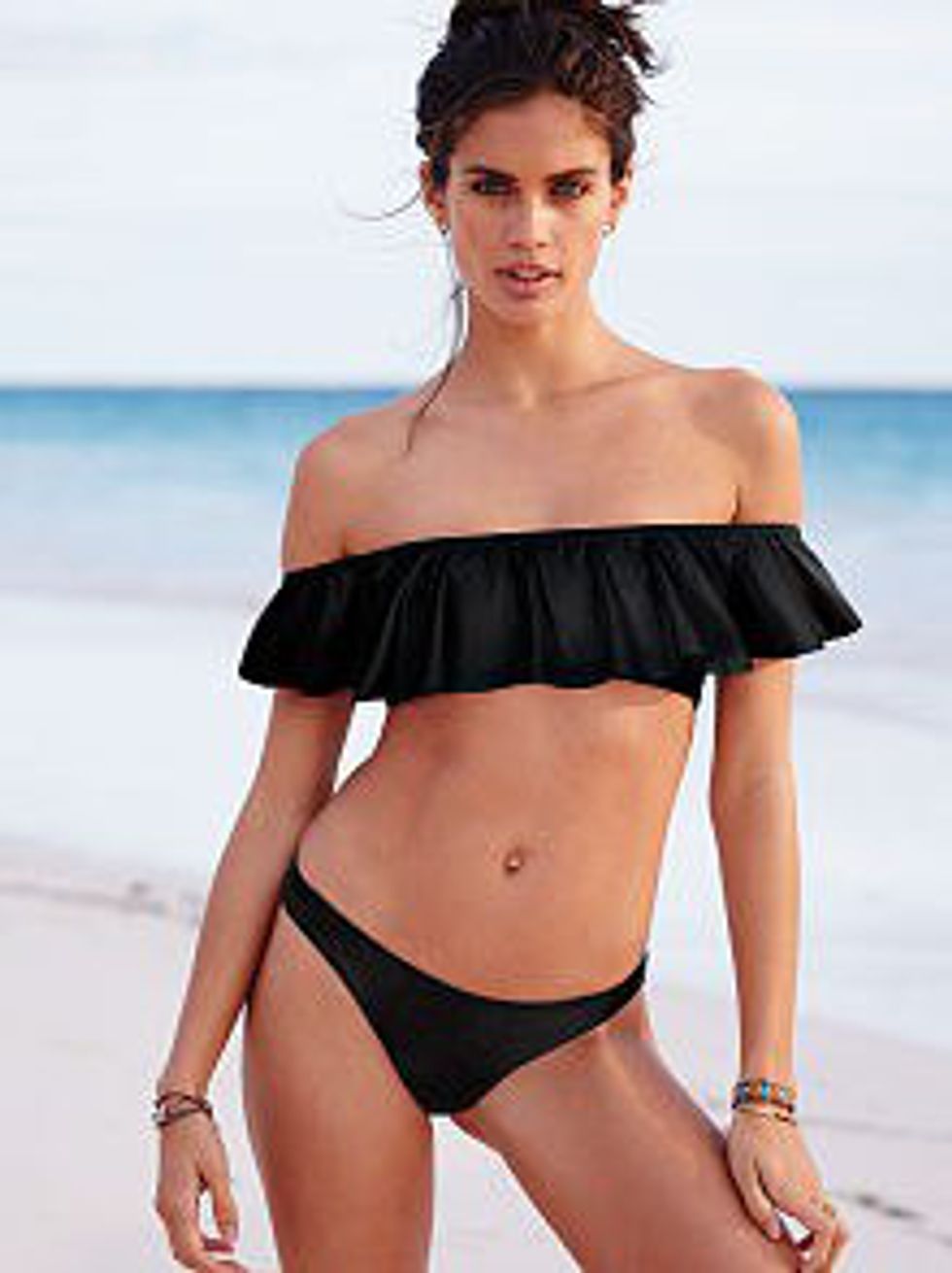 THIS. It comes in the cutest tie dye colors too. My bff has this suit and it is the cutest thing. I love how flirty the top looks and plus if you are like me and not as gifted up top it gives the illusion that you are. It's just $34.50 right now, but you better act fast!
2. Cupshe Trip Out Stripe
Seriously wish I could pull this off but I am way too pale to make it look right! I love how the pattern meets at the bottom of the top and the top of the bottoms. Plus the lace up sides add an extra bit of flare. This suit is only 17.99 at Cupshe!
1. VS Strappy Hottie Halter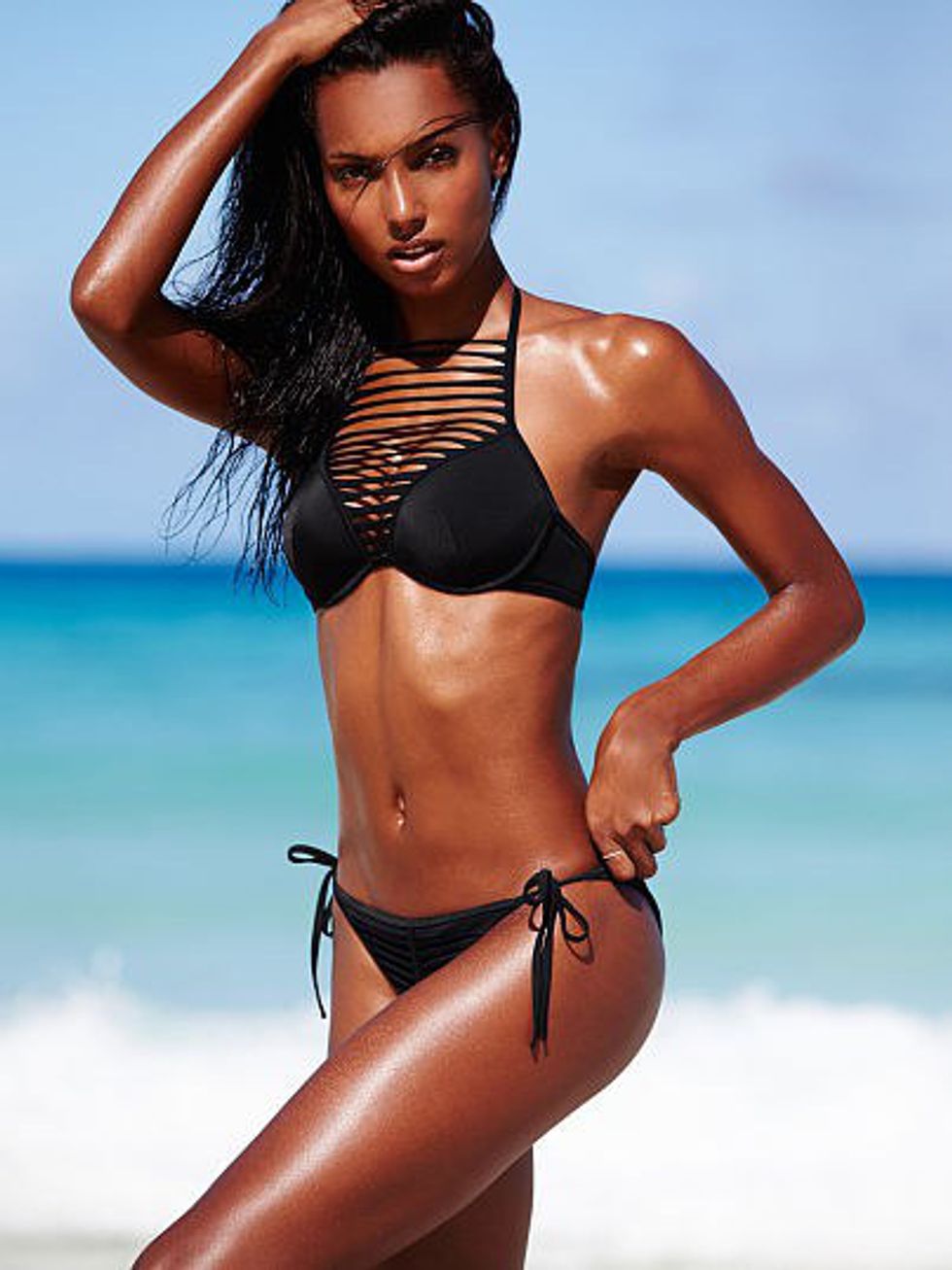 Seriously my favorite suit out right now. It is super cute and is so edgy at the same time. only $45 right now!