I know, I know, you live in the greatest town/city/state in the world. Me too. But I'm a competitive person so I've come up with eight specific reasons why I'm actually right. Meaning that Southwest Michigan is the best place to live, play and vacay. Here are 8 reasons to live in Southwest Michigan.
1. The Wine Trail - There has always been some kind of presence for wine in Southwest Michigan - other than my liquor cabinet - but the growth of vineyards and window clad wineries has grown tenfold in the last 10 years. Because of the Great Lakes and fresh water supply, Michigan has the ability to grow grapes and produce wine comparable to that of the best of Italy! You can hop on the bus too, the wine tour bus that is! Taking you from Lemon Creek Winery to Round Barn and everywhere in between. At this point, you cannot be a future bride if your bachelorette party does not include a Southwest Michigan wine tasting tour!
2. Beer! - When you have what feels like 9 months of winter, we bide our time with booze. Craft beer is all the rage and Southwest Michigan is no exception. It seems as though every curve on a back country road welcomes a new hops farm, supplying the local craft breweries with a unique supply of everything from Cascade and Chinook to Fresh Newport and Nugget. In 2016 alone, three new breweries opened up within a few miles from one another. Silver Harbor Brewing Company promises great food and smoked beer to top it off while North Pier Brewing Company has hopped on the "BYOF" fad. That is, "Bring Your Own Food" where customers can indulge in the array of craft beer with your double cheeseburger from the dollar menu at McDonalds, what could be better?! And if you want to experience all of Southwest Michigan's craft beer at once, you can hit up one of two beer fest events that happen throughout the year. Bridgman's Weko Beach hosting one in the summer and the bluff in downtown Saint Joseph hosts a lively beer festival on a crisp afternoon in January.
3. So Many Festivals - Speaking of festivals, Southwest Michigan is the home to a million festivals and not all of them are booze festivals. Okay, maybe not a million, but a lot! To name a few, the Peach Festival in Coloma, Apple Festival in Niles, and the Fine Arts Festival in Dowagiac. Not to mention other small events that welcome hundreds of out-of-towners like the Krasl Art Fair and Antiques on the Bluff in Saint Joseph overlooking the beautiful beaches of Lake Michigan.
4. Whirlpool - I mean, is the largest U.S. manufacturer of home appliances an exciting attraction for Southwest Michigan? No. But If you have any skin in the Southwest Michigan game, you are proud to boast about the company that not only employs 4,000 residents, but donates millions to local and national non-profit organizations. Not only can Southwest Michigan brag about a company that makes good, they can brag about doing good too. And you're lying if you tell us that Dad and Andy didn't bring a tear to your eye.
5. The Sunsets of Lake Michigan - I once went on vacation to Clearwater, Florida where everyone told me that I had to catch the sunset over Clearwater Beach. So I did. And as the sun went down, hundreds of people cheered and put their hands together in delight as if it were the most spectacular sight they had ever seen. To me it was just another Wednesday night in Southwest Michigan. The sun sets over Lake Michigan and as your toes are burrowing into the soft, tan sand, it's a sight that never gets old. It's safe to say that the sun will never set on the honeymoon phase with Lake Michigan. (Was that too much? Maybe once you see it for yourself you'll understand.)
6. Girls, Girls, Girls! - So the girls are hot! Smart too. And did I mention talented? Maybe it's because Southwest Michigan is home to the historic Blossomtime Festival and with that, the Miss Blossomtime Pageant. Girls from each town in Southwest Michigan compete within their respective high schools for an opportunity to represent their hometown at the Miss Blossomtime Pageant every March. It is a dream of every 5th grade girl with freckles, braces and unruly curls to one day grace the stage at the Mendel Center Auditorium in the hope that they will wear the coveted - albeit it, very large - Miss Blossomtime crown. A tradition that has been around for 84 years.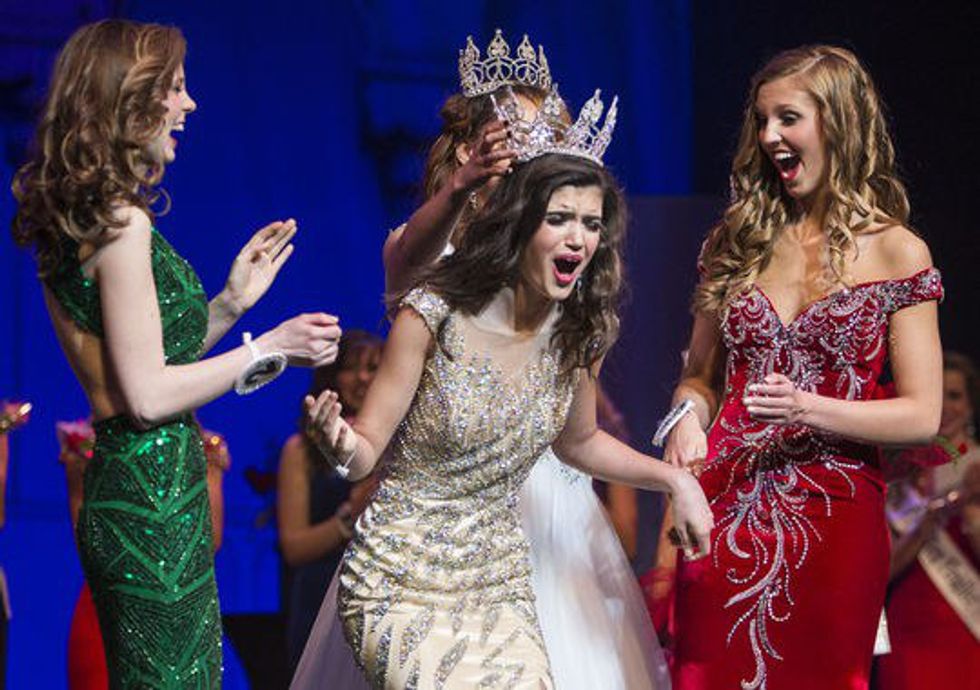 7. Thrill on the Hill - Located in a small, southern town is a hill so great that the only option was the make it a sledding hill for the entire community. The term "downtown" gives literal meaning in Buchanan where they host what they've coined as "Thrill on the Hill" every January. Blocking off one of three hills that lead visitors out of town, snow machines and equipment are brought in to create a hill that can only be described as a childs' dream ramp! And for those who are a child at heart, there are adult hours! Boozing and sledding? Yes please! But don't worry, they've already thought what you are all thinking in this summer heat, 2017 was the first year for "Summer Thrill on the Hill." And when you've worked up enough of an appetite, you can stop into the B&W Bar for the best burgers in Southwest Michigan! (Shameless plug!)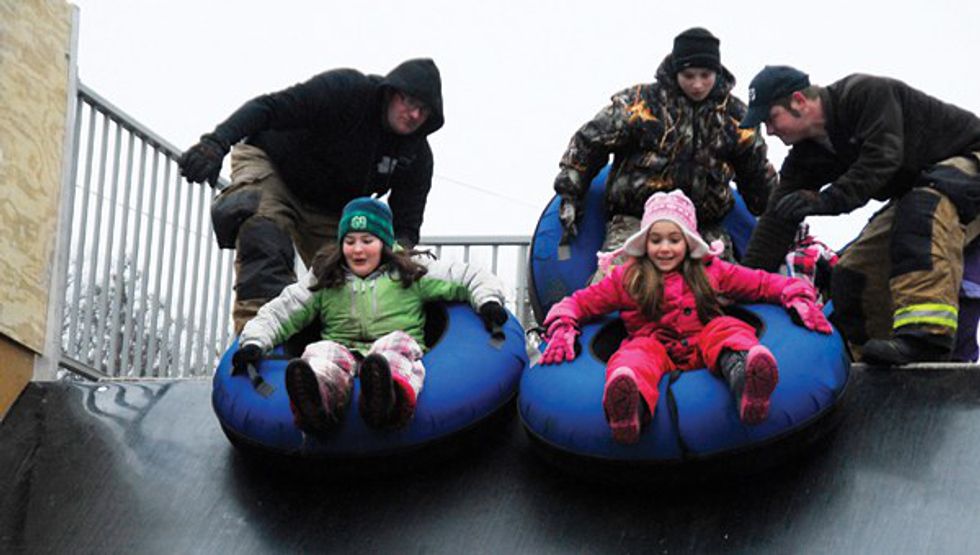 8. Small town USA - Southwest Michigan rivals the south when it comes to small town USA. There's not a town, city or village in the area that outshines another. Maybe that's what makes it such a great place to live, play or vacay…there's something new around every corner. From the eclectic home decor stores of New Buffalo, to the art district of Benton Harbor, this is small town USA at its best.