Over the past few months, I have taken a journey into the wonderful world of musicals. Although the main style of music I usually listen to is rock, there are seven musicals that I have listened to or watched that I think everyone can at least be entertained by. For me, I fell in love with these musicals after just the first viewing or listen. There are different styles and storylines to all musicals but I am sure you are the same as me in the way that if the music can get you emotionally or is just flat out good, you will enjoy it. Here is my list of 7 musicals that everyone will enjoy along with some facts and personal views on each.
7. The Greatest Showman

Musical Credits: Benj Pasek and Justin Paul
This is a more recent musical that caused people to take notice as it was displayed on the silver screen in 2017. This musical tells the story of PT Barnum and his extraordinary mission to help the lost and outcast to find a place in creating a circus to put them all on display. I was blown away by the opening number and Hugh Jackman's delivery throughout the whole musical. Other notable performances include Zac Efron, Loren Allred and Keala Settle. This Academy Award Nominated musical is nothing short of....great.
Songs to pay attention to:
The Greatest Show, A Million Dreams, The Other Side, Never Enough, This Is Me, Rewrite the Stars, From Now On
Personal Favorite: Never Enough
This song is performed by the wonderfully talented Loren Allred. The lyrics are obviously about never being good enough for others as well as your self. The first time I listened to this song the hair on my arms stood up and I had nothing but goosebumps. If ever there was a "Mic drop" moment in this musical, she would have had it.
6. Jekyll and Hyde: 1997 Cast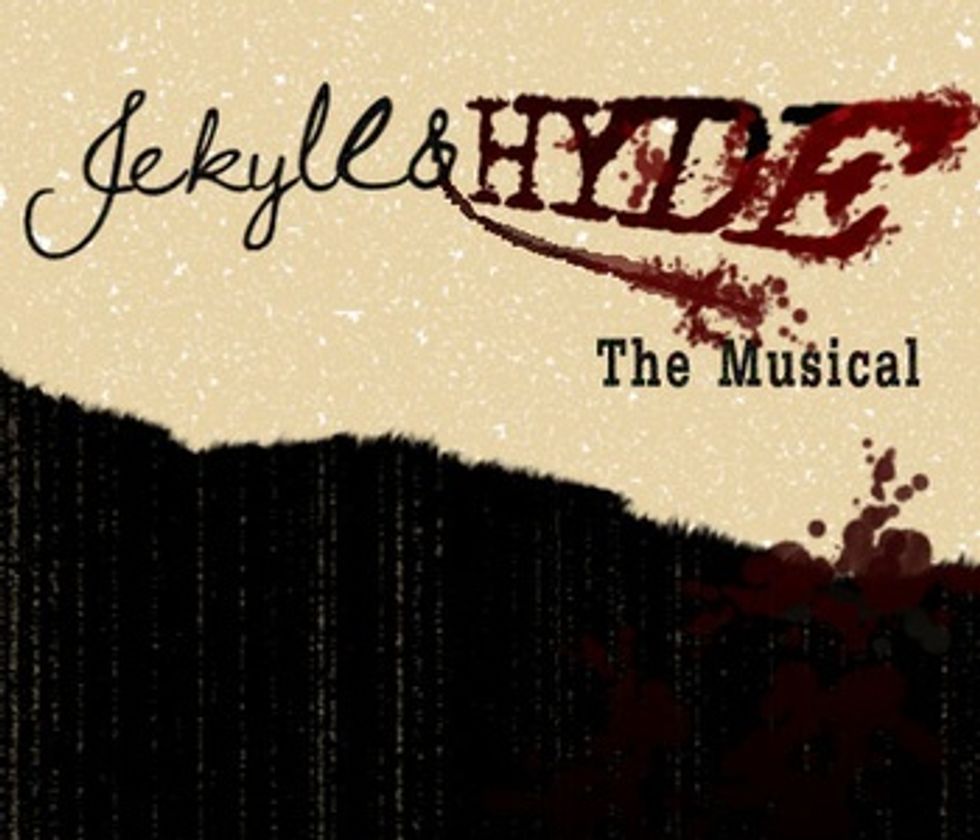 Musical Credits: Frank Wildhorn
We have all heard the story of Jekyll and Hyde. Whether it be the famous book written by Robert Louis Stevensen or through popular media. But I bet not many of you were aware that there was a musical written for it. The musical of course tells the story of Dr. Jekyll and his alter ego Edward Hyde. During the musical we slowly see the transformation made by the experiments Jekyll does on himself. This musical divides the mind into two and pushes the lines of conventional medicine in a "what if?" scenario.
Songs to pay attention to:
Lost in The Darkness, Facade, I Must Go On, This Is the Moment, First Transformation, In His Eyes, Confrontation
Personal Favorite: Confrontation
The original cast version of this song was performed by Robert Cuccioli. I highly recommend finding a video of the live performance of this song. The thing that makes this song so intriguing is the confrontation between the split personalities of Jekyll and Hyde and they are both talking to each other as Robert is singing both parts. The music is gripping and the lyrics make an even better.
5. Bonnie and Clyde: Original Cast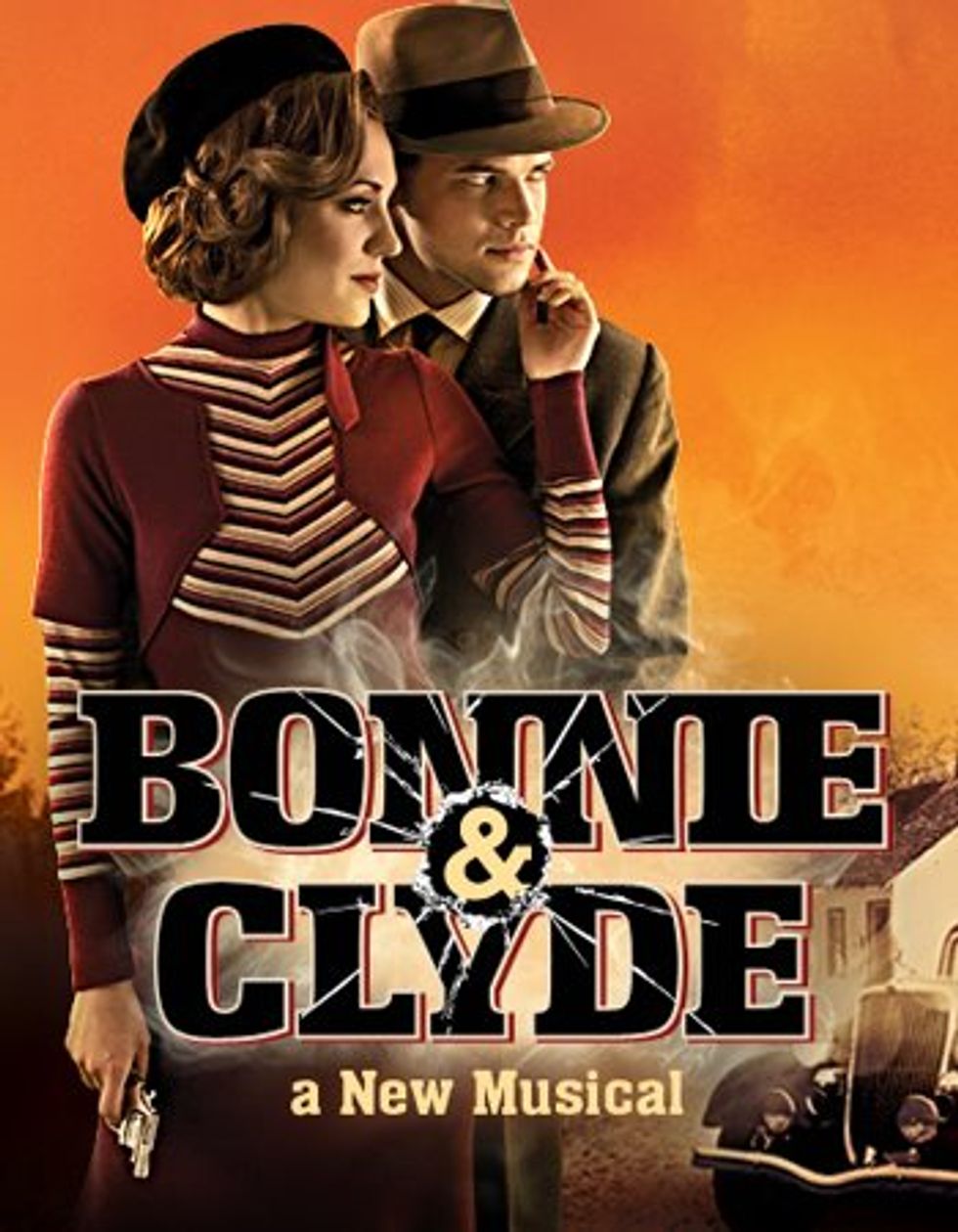 Musical Credentials: Frank Wildhorn and Don Black
This musical tells the true story of Clyde Barrow and Bonnie Parker. Having a musical be completely historically accurate is very difficult to execute but Bonnie and Clyde does it in the best way possible. The performances in this musical are not only fantastic but the cast makes you believe that these are the incarnations of Bonnie and Clyde. Laura Osnes plays Bonnie and one of my new favorite actors, Jeremy Jordan, plays Clyde. This musical has awesome music based around the actual historical time period and it will blow you away.
Songs to pay attention to:
This World Will Remember Me, How 'bout a Dance, When I Drive, Too Late to Turn Back Now, Bonnie, Raise a Little Hell, Dyin' Ain't So Bad
Personal Favorite: Raise a Little Hell
This song comes midway through the musical and is Clyde singing as he is in jail and plotting to escape for a second time. The lyrics paint a picture into the mind of Clyde at the time of his imprisonment and sheds light on what will come next. The music is wonderfully written in this piece but Jeremy Jordan's performance of the song makes it stand out among the other songs in this musical.
To Be Continued.....
Come back next week for my top four favorite musicals from my time spent delving into this world of Broadway.