The best sign of a talented actor is versatility. Being able to showcase humor through sadness and every emotion in between is incredible. Indeed, a good actor sets himself apart when he manages to make his audience hate him and also love him. In light of his passing this week, I would like to dedicate this article to the multifaceted and underrated actor, Alan Rickman, who, throughout his acting career, demonstrated qualities that make a brilliant actor.
Rickman was born on Feb. 21, 1946, in West London, England. His early years were spent impoverished but happy. Rickman showed his talent for the arts at a young age, earning him a scholarship to Latymer Upper School in London. He is quoted saying, "There was an inevitability about my being an actor since about the age of 7, but there were other roads that had to be traveled first." Upon completion of his schooling, he started his own graphic design company before beginning his acting career. His breakthrough role was the role of Le Vicomte de Valmont in the play "Les Liaisons Dangereuses," in 1985. His Broadway performance earned him a Tony Award nomination. After that, he made appearances in many roles in films for which he is famous. Alan Rickman secretly got married in 2012 to his long-time partner Rima Horton. His passing on Jan. 14, 2016, saddened fans and colleagues alike.
Six of what I believe, are his most memorable roles on the big screen, are in the following list:
1. Metatron in "Dogma" (1999)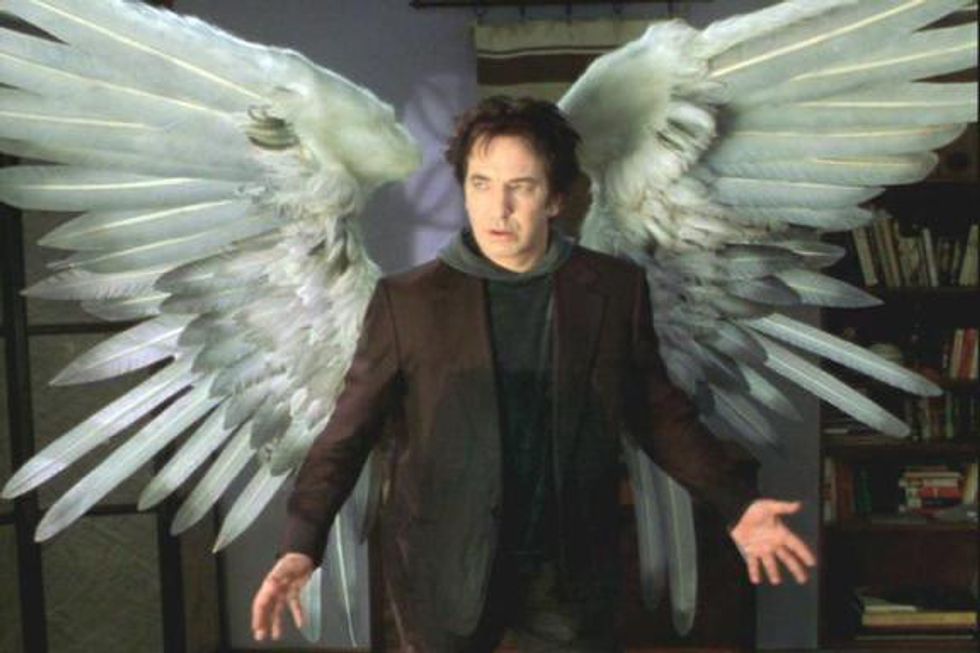 Rickman's role as Metatron in this comedic film was possibly one of his biggest challenges as an actor, since he played God. He managed to leave a lasting impression with his anger and large wings. The film sparked much controversy, so much in fact that it was condemned as "blasphemy" by the Roman Catholic Church.
2. Colonel Brandon in "Sense and Sensibility" (1995)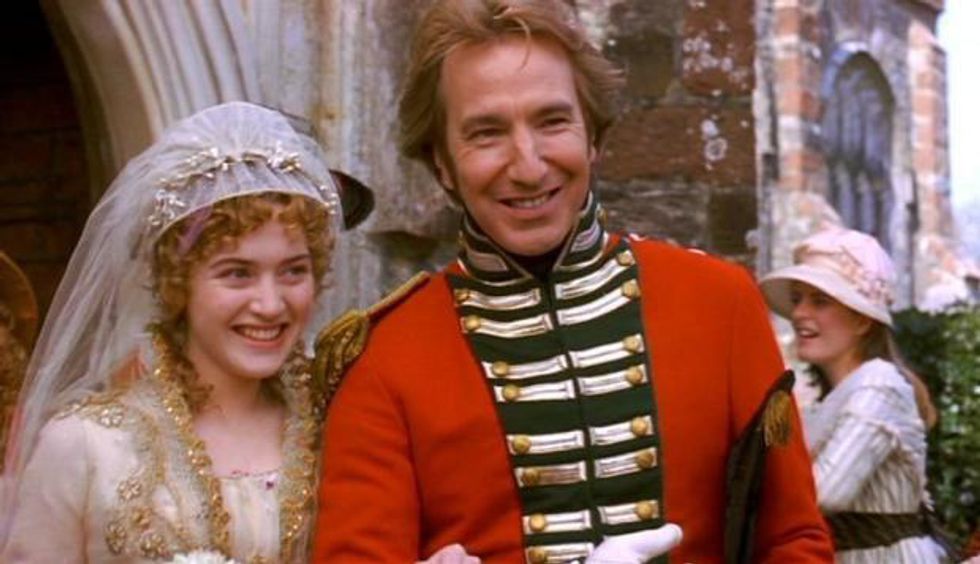 His role as Colonel Brandon in the movie "Sense and Sensibility" is likely one of his most under-appreciated roles. Normally he played villains (or at least someone unappealing). This role is different since he played Marianne's (Kate Winslet) love interest. It is probably his most positive role in a movie. Again, this ability to play the good guy and the bad guy shows his immense versatility as an actor.
3. Severus Snape in the Harry Potter series (2001 - 2011)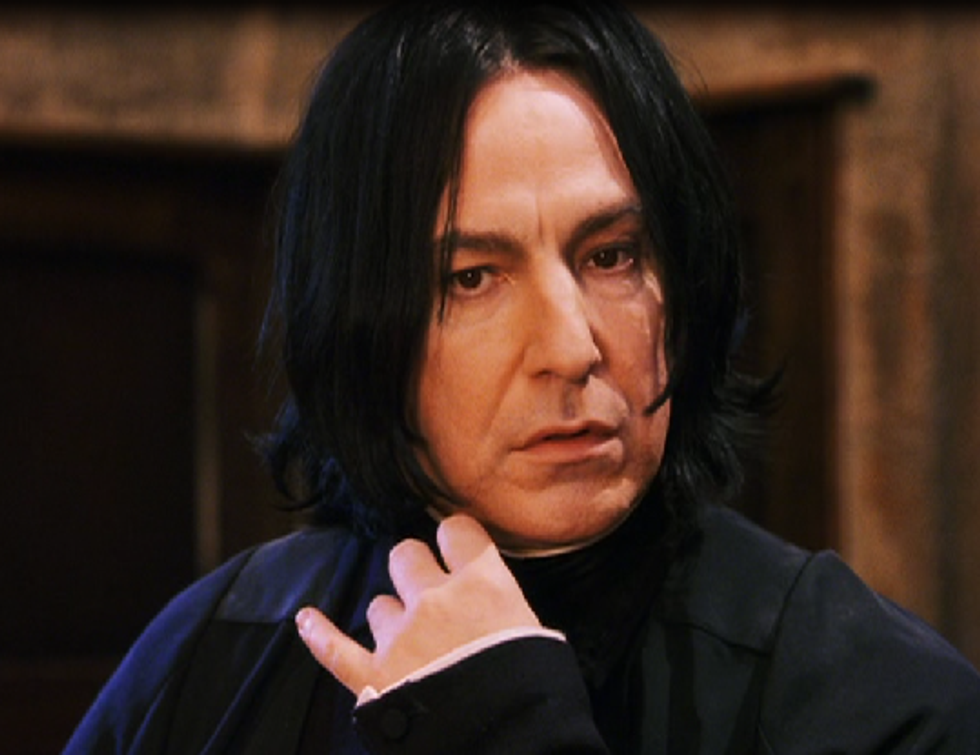 My generation, the millennials, probably best remembers Alan Rickman for his role of Professor Severus Snape in the popular Harry Potter series. Evidently, when the films were in their infancy, J.K. Rowling herself said she wanted Rickman specifically for the role of Snape. The most interesting part is that the books were not yet finished. Rowling famously told Rickman juicy information about Snape so that he could properly play the part of the most misunderstood character in the Potter series.
4. Hans Gruber in "Die Hard" (1988)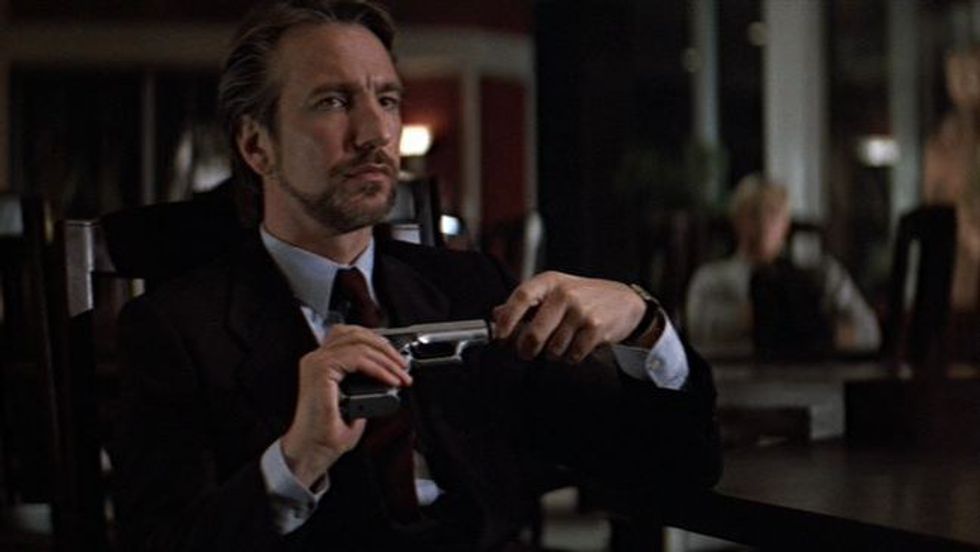 Here is Alan Rickman in one of his best super villain roles! He makes Hans Gruber, the leader of a group of bank robbers, more than just a criminal: he is clever, and he is scary. For this reason "Die Hard" is not your basic action film. I think many people remember this film because of Rickman's performance.
5. Judge Turpin in "Sweeney Todd: The Demon Barber of Fleet Street" (2007)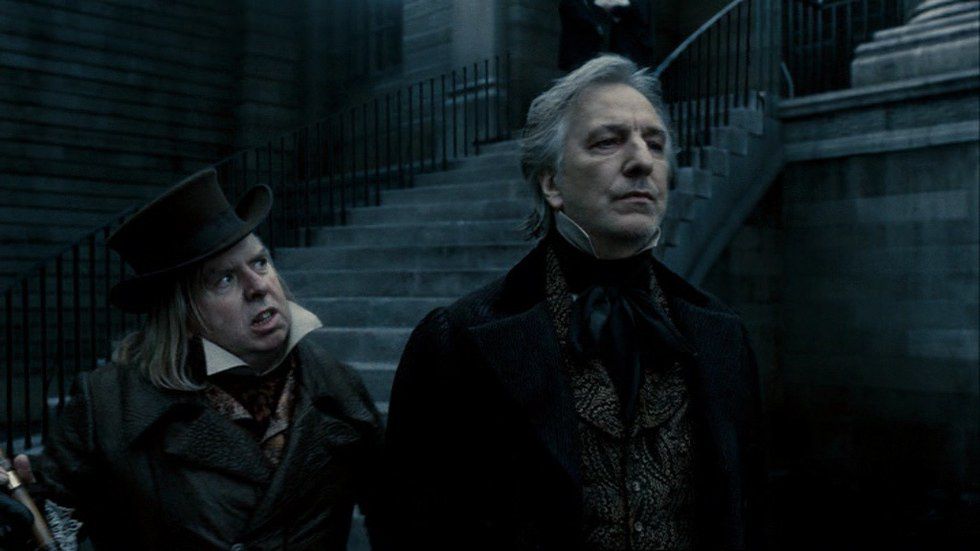 Look, it's Peter Pettigrew and Severus Snape! Oh, wait. It's actually Timothy Spall as Beadle Bamford and Alan Rickman as Judge Turpin in the 2007 movie version of the musical "Sweeney Todd." What did I say earlier about versatility? Rickman manages to capture his audience, this time as in a supporting role, in a musical directed by Tim Burton. Yet again, he plays an icky character, though he does manage to add a layer of complexity to Judge Turpin.
6. Rasputin in "Rasputin: Dark Servant of Destiny" (1996)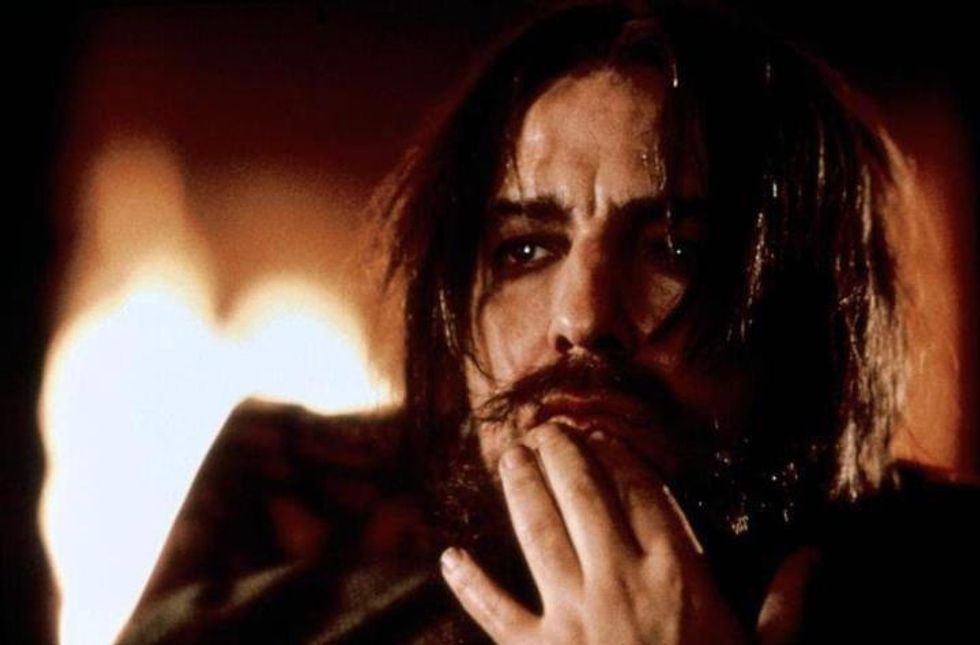 This is a lesser known Alan Rickman role in which he played Grigori Rasputin in the HBO film "Rasputin: Dark Servant of Destiny." Anyone who knows a little history knows what a scary character the priest Rasputin was. The Russian tsarina trusted him to a point that modern scholars believe he may have used hypnosis on her. Alan Rickman brings his best acting skills to the big screen in this dark film! Check it out if you can!