For Muslims, Ramadan is the holy month and a truly beautiful time of the year. It is an opportunity to re-evaluate ourselves and reflect on our blessings. Naturally, many people are curious as to what exactly Ramadan is and the purpose of its practices. I've always been asked questions about Ramadan and below I've collected some of the most common questions people have about Ramadan.
1. So you basically starve for 30 days?
Yes and no. During Ramadan, you are not allowed to eat or drink from sunrise or sunset (basically whenever the sun is out). Although everyone gets hungry during the day, as soon as the sun sets, people feast on variety of dishes and at times eating more than they normally would! Because many go with for long periods of time and are then suddenly allowed to eat, people take the opportunity to divulge in whatever their hearts desire, making Ramadan the best time of year for food, ironically.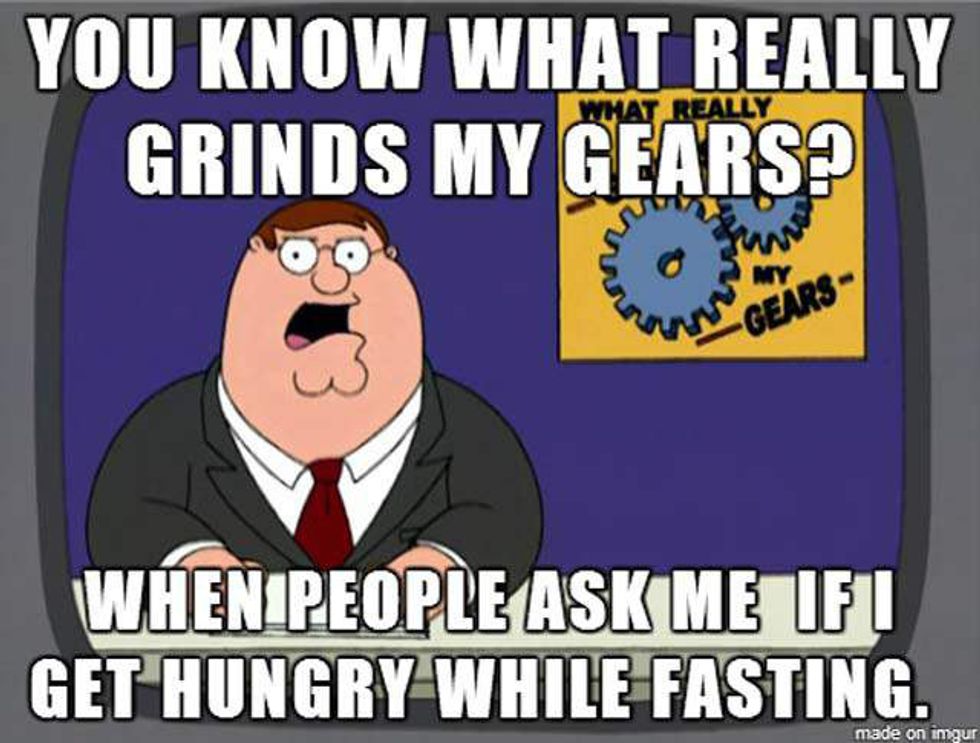 2. You can drink water though, right?
Unfortunately water is also not allowed during fasting. Especially during the hot and long summer days, not being able to drink water is personally a much bigger challenge than not being able to eat. However, many people have their own techniques for staying hydrated during Ramadan including drinking lots of water right before sunrise or eating some yogurt.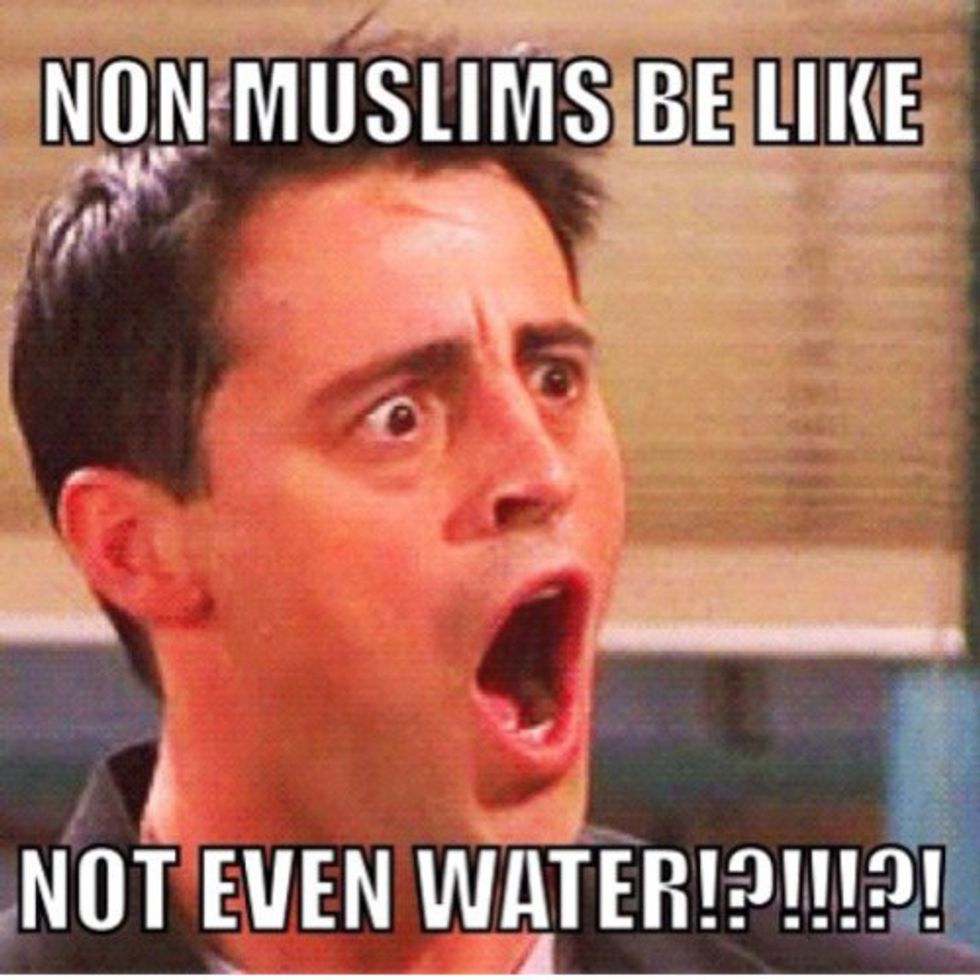 3. What happens if you eat or drink something by accident?
Since eating and drinking is a huge part of our daily lives, chances are that people will forget they're fasting and accidentally eat or drink something. If a person unintentionally eat or drinks something, their fast isn't broken and they should continue fasting as soon as they realize that they're fasting. In short, nothing happens.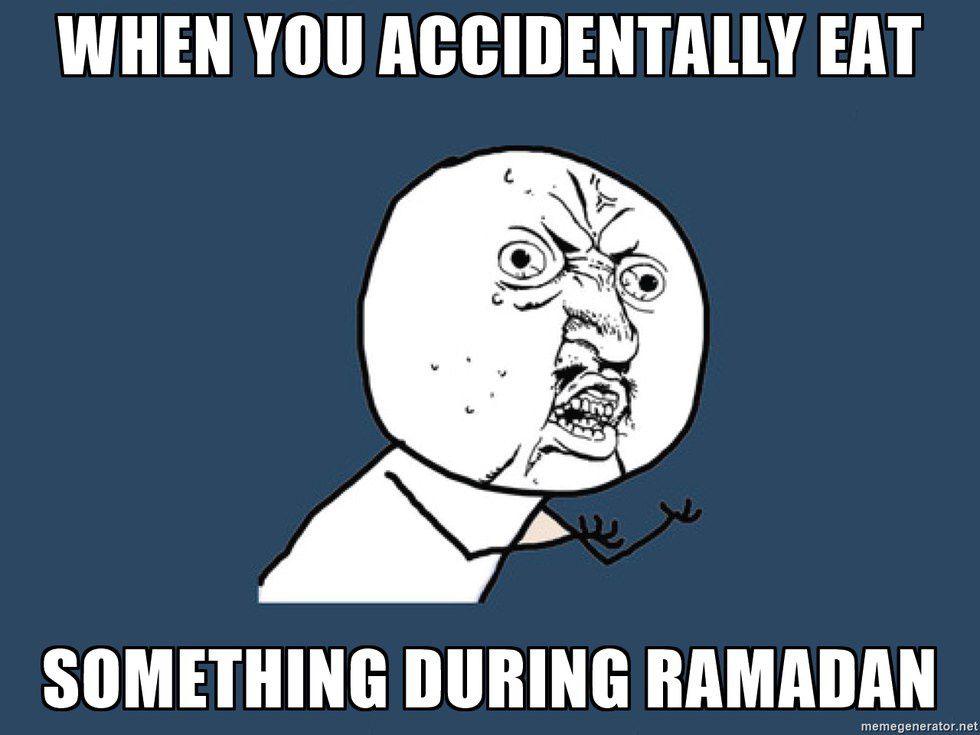 4. Is it hard? Do you ever get used to it?
Like any type of diet change, fasting can be difficult. Most of the time, after the first few days, a person gets used to it. However, there are always days that are more difficult than others. These days usually depend on the level of activity a person's doing. A person who lays in bed all day one day may feel less hungry or thirsty than on a day they choose to spend outside in the heat. Also, fasting in the hot summer months is more difficult than in the winter when the days are shorter and the weather is cooler.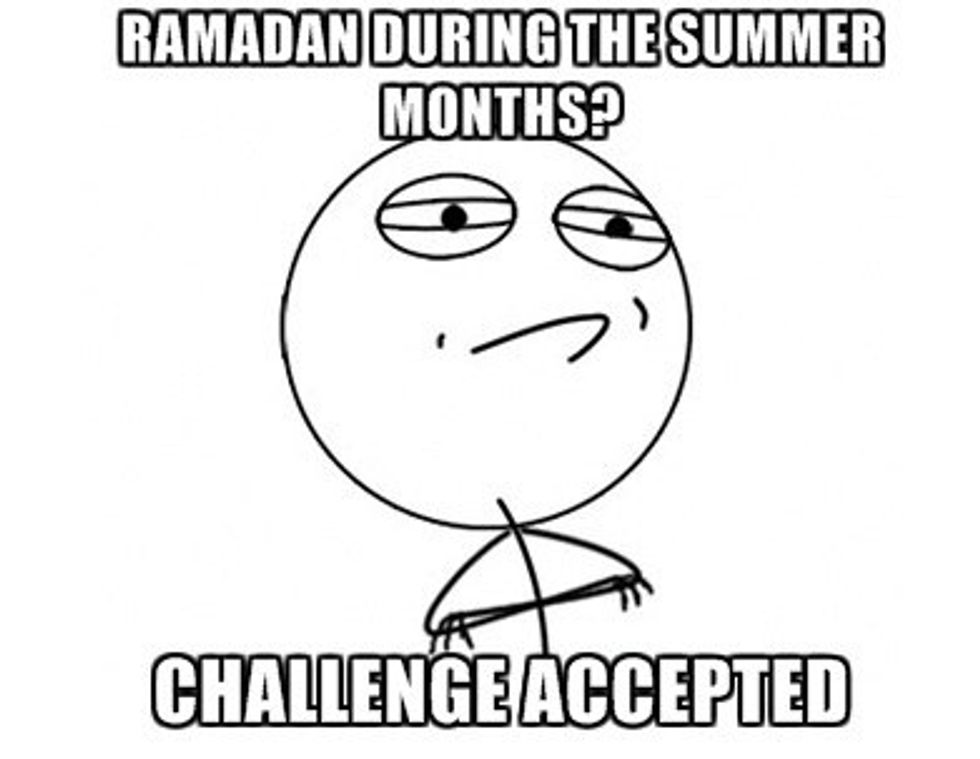 5. Why do you do it?

Ramadan is a beautiful time of year for all Muslims and truly has many lessons, traditions, and purposes one can derive from it. Fasting allows us to put ourselves in the shoes of those who are less fortunate and those don't have easy access to food and water, making us grateful for blessings we do have. Moreover, fasting promotes self-control as any act of violence, use of bad language, or disrespect towards others can also break a person's fast. It is also the month the Quran was revealed and Muslims believe it is a time to reconnect with our spirituality. Ramadan is also a time of self-reflection, promotion of good deeds, and an opportunity to reconnect with friends, family, and loved ones. In essence, Ramadan goes beyond refraining from food and drink, it is a time meant for Muslim to better themselves and implement the lessons learned during this time throughout the course of the next year.