In recent years, shopping online has become easier and more accessible to individuals everywhere. From food to decorations, online shopping has become needed to continue social distancing. Among those online shopping sites, Amazon is a favorite and it is arguably the most popular. I have bought way more than I need during these crazy coronavirus times. I conducted a top-five list of my favorite buys so far this year.
1. Weighted blanket

weighted blanket @Amazon.com
My absolute favorite buy for the first half of 2020 is a weighted blanket. I cannot express how much I adore having one and I do not understand how I slept without it. I bought a 15-pound blanket and it is a perfect weight. It is not too heavy where I struggle to get in and out of it but it is heavy enough where I can definitely feel it on me. If you suffer from anxiety, especially at night, it is a lifesaver too. I can only describe it as a warm hug whenever you want and need it. I recommend that everyone gets one and currently there are a ton on sale on Amazon! It is a no brainer.
2. Aztec Secret healing clay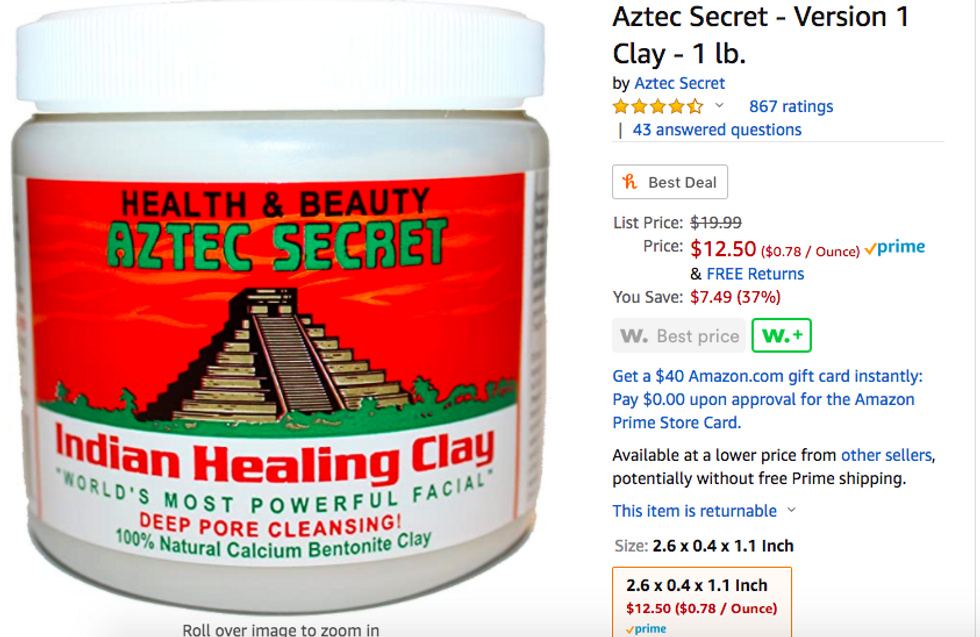 Aztec Secret @Amazon.com
I have been the victim of some pretty bad acne and it flares up when my period comes around. It does not help with self-confidence and tried everything under the sun to get rid of my annoying acne. I have found the holy grail of acne and skin care products. I wish I found this product sooner because it really has saved my skin. I have been using this face mask for about two weeks and my skin is so much better. It is super easy to use. Plus, $12 for a one-pound container is super nice too. It can cause some drying and redness but it is not bad at all. Always test out new products in small amounts before committing to a new product.
3. Laundry Basket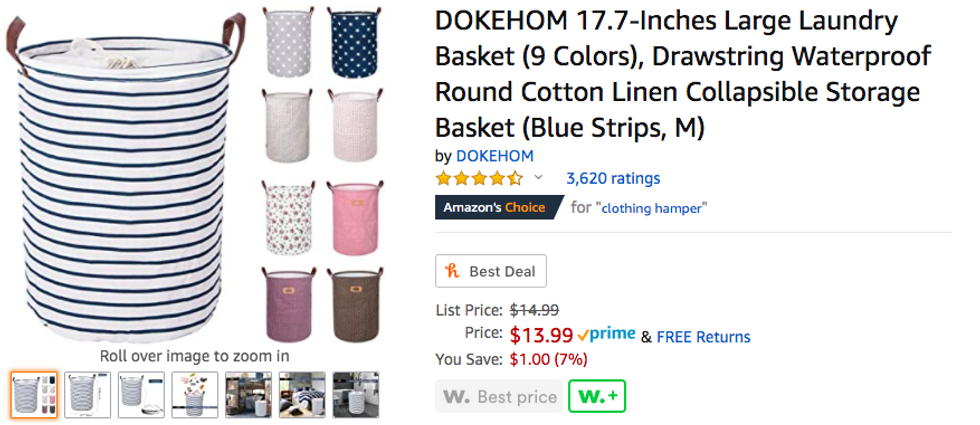 Laundry Basket @Amazon.com
One of the more adult purchases I made was this super cute laundry basket. I got tired of using a boring mesh laundry basket that I have been using for the past year. I am so happy I got this laundry basket. It is so cute and super durable. It is made really well and it can handle a lot of weight surprisingly. I adore all of the colors and patterns it comes with too. It has a drawstring closure and it expands for more room if needed (definitely needed when procrastinating laundry day). This is a laundry basket that will last a while and I do not see it ripping anytime soon. I am really happy with it and it is a purchase I do not regret at all.
4. CD player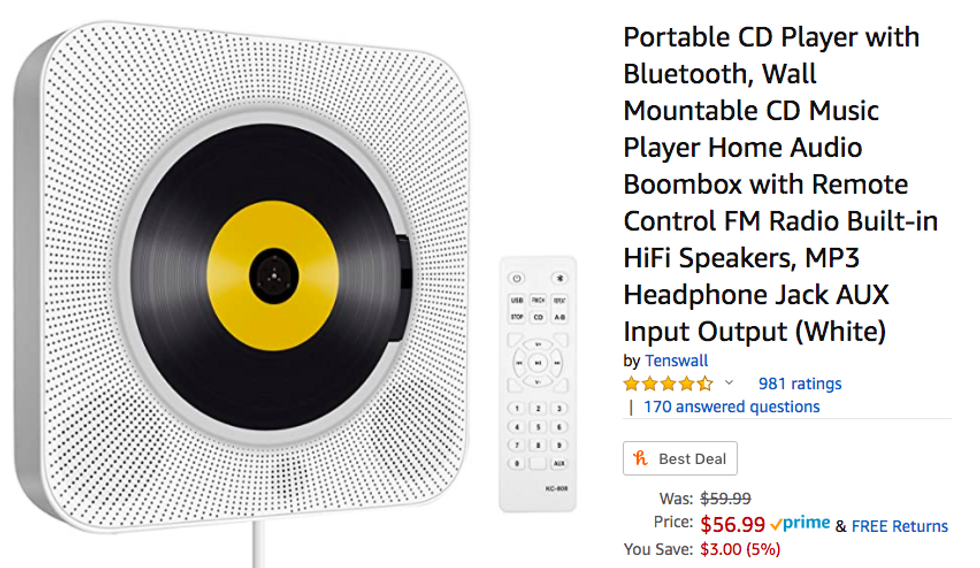 Bluetooth CD player @Amazon.com
Not many people listen to physical CDs anymore but this CD player might make you want to. It is also a bluetooth speaker and radio which is really nice. The remote is super handy especially if you set the player on the stand provided. If you pull the cord, you can turn the player off and on but when it is being held in the stand, it is rather hard to use the cord so the remote is nice to use. You can also hang it up on the wall where you can use the cord or remote to control the power and volume. I love that I can display the CD art because it often it not appreciated enough. I display my favorite K-Pop album CDs that I have collected and it gives my room the extra pieces for the aesthetic I want. It is on the expensive side but it is worth it for any music lover.
5. Anxiety Journal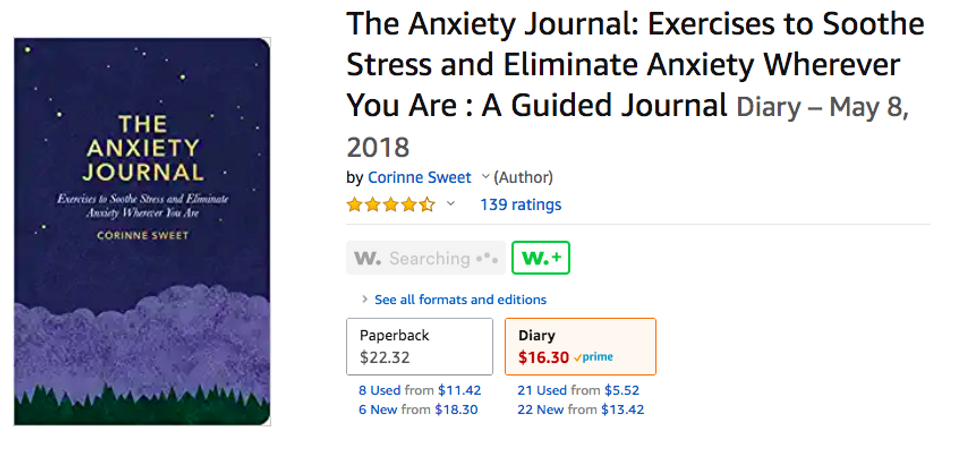 The Anxiety Journal @Amazon.com
With all the craziness happening in the world around us, it is totally normal to feel uneasy and anxious. For those who have been struggling with anxiety before all the craziness, it can be way worse than normal. To make sure I am controlling my anxiety, I looked around Amazon at some coping mechanisms and strategies. I ended up finding this really cute journal and it is incredible. It is helpful before, during, and after anxiety attacks hit. It is full of quotes and exercises to keep yourself calm and grounded. It a small enough size where you can take it places with you when those attacks creep in. The pages are not overwhelming to the eye and kept simple to help ease the eyes and mind for when things become a little too much. I love this journal and as somewhere who has been dealing with anxiety since childhood, it is a winner.
As someone who loves online shopping, I have collected quite a few products from Amazon. I really need to analyze my spending habits but for cute, useful items like the ones in this list, it is totally worth it. I do not regret any of these purchases and I highly recommend everyone to look into adding one or two into your online shopping list!