Flying during the holidays is filled with excitement, stress, and endless crowds.
These tips, though they're very self-explanatory and are followed most days out of the year, are necessary when it comes to the holiday season. Anything to lessen the stress and anxiety of flying is worth spreading the word about, no matter how basic the tips seem. Hopefully, these three tips help reduce the stress and fill your travels with holiday cheer!
1. Don't check your luggage
Bringing carry on luggage can be a pain; you have to squeeze into the bathroom stall with it and maneuver through the overpriced snack aisles carefully.
Once you're on the plane it takes decades for people to put their suitcases in the overhead bins and the same thing happens when you land. If you're anything like me, someone who is very short, lifting your heavy bag over your head is a complete nightmare (and physically demanding).
But by bringing your bag as a carry-on, you don't risk it getting lost in the holiday rush and you don't have to wait in the enormous crowd at baggage claim; you basically save time, money, and your sanity.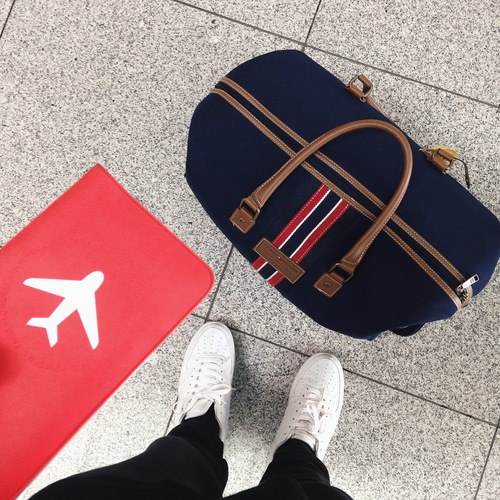 2. Leave EXTRA early for the airport
Lines at the airport are already extremely long on an average day, but during the holidays, as most of us know, they're abnormally long. I'm someone who likes to be early to everything, so I normally get to the airport at least two hours before my flight, but during the holidays, I try to get there even sooner. By getting there early, you reduce the risk of onset panic of missing your flight because of the crowds and you can sit back, relax, and wait for your travels to begin.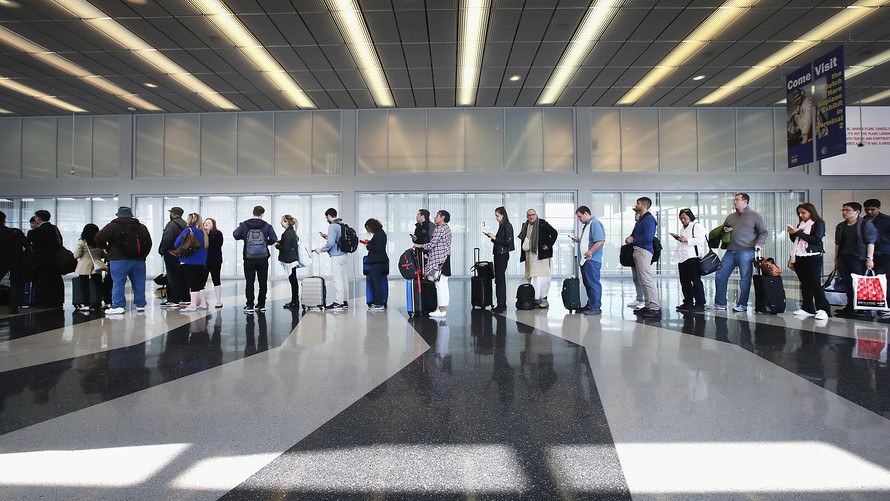 3. Dress in layers
Airports and planes are typically cold and once December hits, it's a 100% guarantee that they will be. Plus, if you're flying from one climate to another, change is inevitable. Flying from Florida to New York mid-December requires the minimum of a winter coat once you land; carrying your heavy coat onto the plane may be a hassle, but it'll be worth it in the end. Layers also help if you're getting anxious while waiting in the security line and feel overheated, you can take off your jacket, sweatshirt, scarf, etc; when you get cold mid-flight later, these pieces will be right there to comfort you