Something about the american movie industry changed in the mid-to-late 2000s. Maybe it was the oncoming beast known as streaming, maybe it was the writers' strike, or maybe it was our culture at large. The erosion of the mono-culture. Our collective thought process on what makes a movie star a "star," the idea of who could lead a movie romantically/action-wise changed, and the ways in which people consumed movies changed drastically. All those changes took place while the film industry was utterly overhauled.
Ostensibly, none of what I just wrote involved Seth Rogen, but in reality, Rogen is a prime example of a new age megastar. I was growing up in Redford, MI, at the time Seth Rogen rose to prominence. I remember being 11-years-old and having been inspired to be a comedian of any sort (a dream I still harbor with me to this day) because of Seth Rogen. It wasn't his performances, of which he didn't have many leading roles in 2007, it was learning how much he had written and how young he was when he did it (and being a 17-year-old stand-up) that blew me away.
And now looking back nearly 13 years later, I'm shocked at how Rogen has withstood the scrutiny of father time. Beyond having immense movie success, this Canadian born performer carries a great deal of cache in the USA. He's batting nearly .1000 in terms of likability. He influences the political views of millions and helped change the global perception of cannabis. Seth Rogen transitioned behind the camera effortlessly and nabbed a part in Disney's "The Lion King," proving once again how easily castable Rogen is based on his uniquely lovable voice.
I honestly may have had Rogen underrated in terms of comedic careers, especially when you liken him to greats I've ranked like Jim Carrey. I will be upholding, yet again, the rules/stipulations/arbitrariness of my previous lists.
The Sethlist
Honorable Mentions

"Take This Waltz" (2011) Metacritic Score: 68/100. Box Office: $1,435,700
Written & Directed by Sarah Polley
In summary, this movie is sad. I saw it when I was younger on VOD and it was totally mis-marketed, but it's touching and bleak. Michelle Williams is outstanding.
"The Night Before" (2015) Metacritic Score: 58/100. Box Office: $44,583,600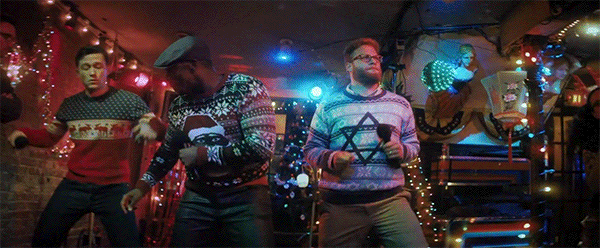 Full disclosure, I never saw this movie. Maybe that speaks to an inherent bad quality, or maybe it speaks to me being lazy. I've been advised that this is funny, though, and that I should watch (I will). If anything it had a shot at spots 15-13, at most.
"Freaks and Geeks" (1999-2000)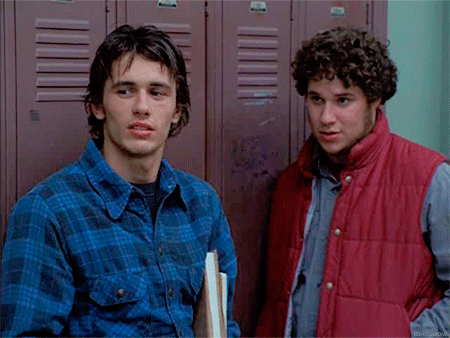 68.media.tumblr.com
One of the best shows that never got a second season, ever. So much talent on-screen and behind the camera with the likes of Apatow and Paul Feig running the show (metaphorically speaking, I'm not sure of the actual show runner). Martin Starr is a revelation in "Freaks" and Shia Labeouf has an episode arc.
Bonus points for being set in Michigan!
Follow Alejandro on Twitter and Instagram @AtSignAlejandro or @WhyNautsComedy for hilarious weekly content.