Every holiday season, I love scrolling through my Facebook or Pinterest to see the cute and clever Christmas cookie and dessert ideas. I usually don't actually have time to make these, but I always admire them and pin them anyways. This year, I hope that since I have some extra time off, I can at least try making one of these creations. Here are the top festive cookies and dessert ideas I could find for the holiday season:
1) Christmas tree cookies
Stack different sized sugar cookies with some green frosting and sprinkles to make trees...don't forget the star!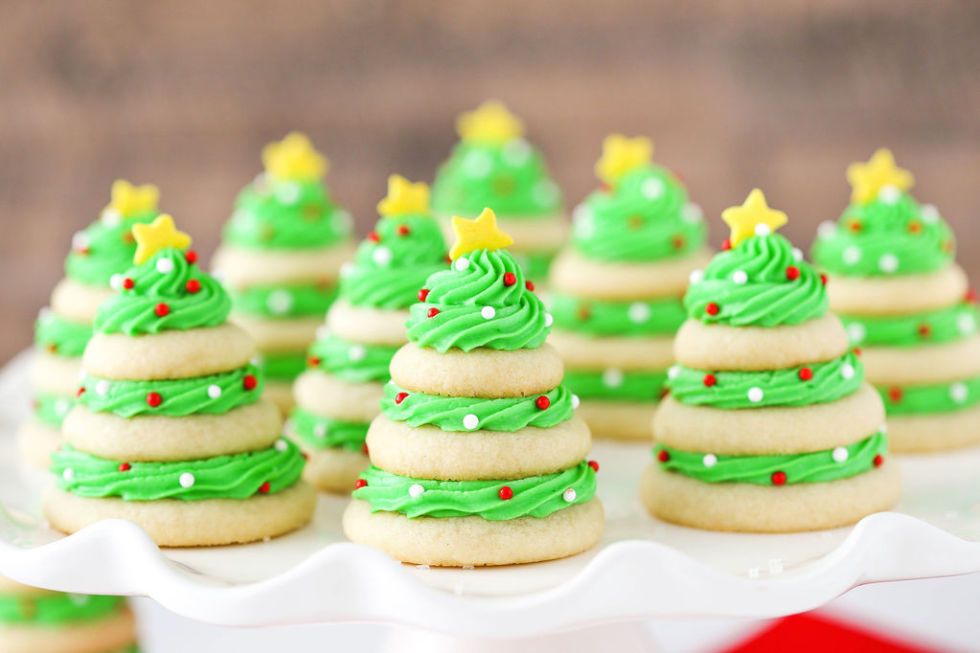 2. Reindeer cookies
Use M&Ms and chocolate covered pretzels to transform your cookies. Or, if you have impressive piping skills like Martha Stewart, flip your gingerbread men cookies upside down!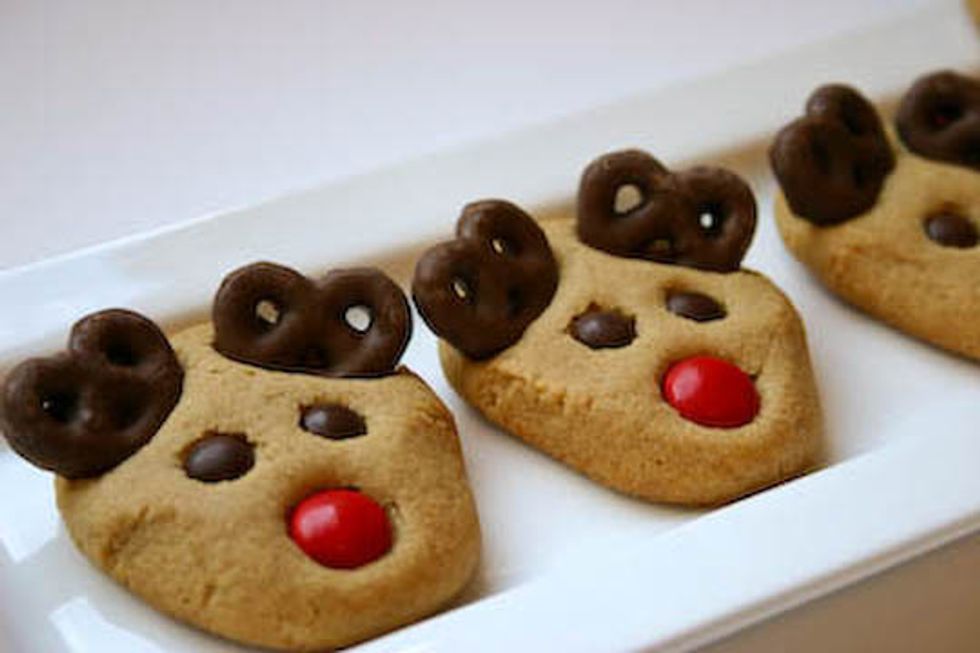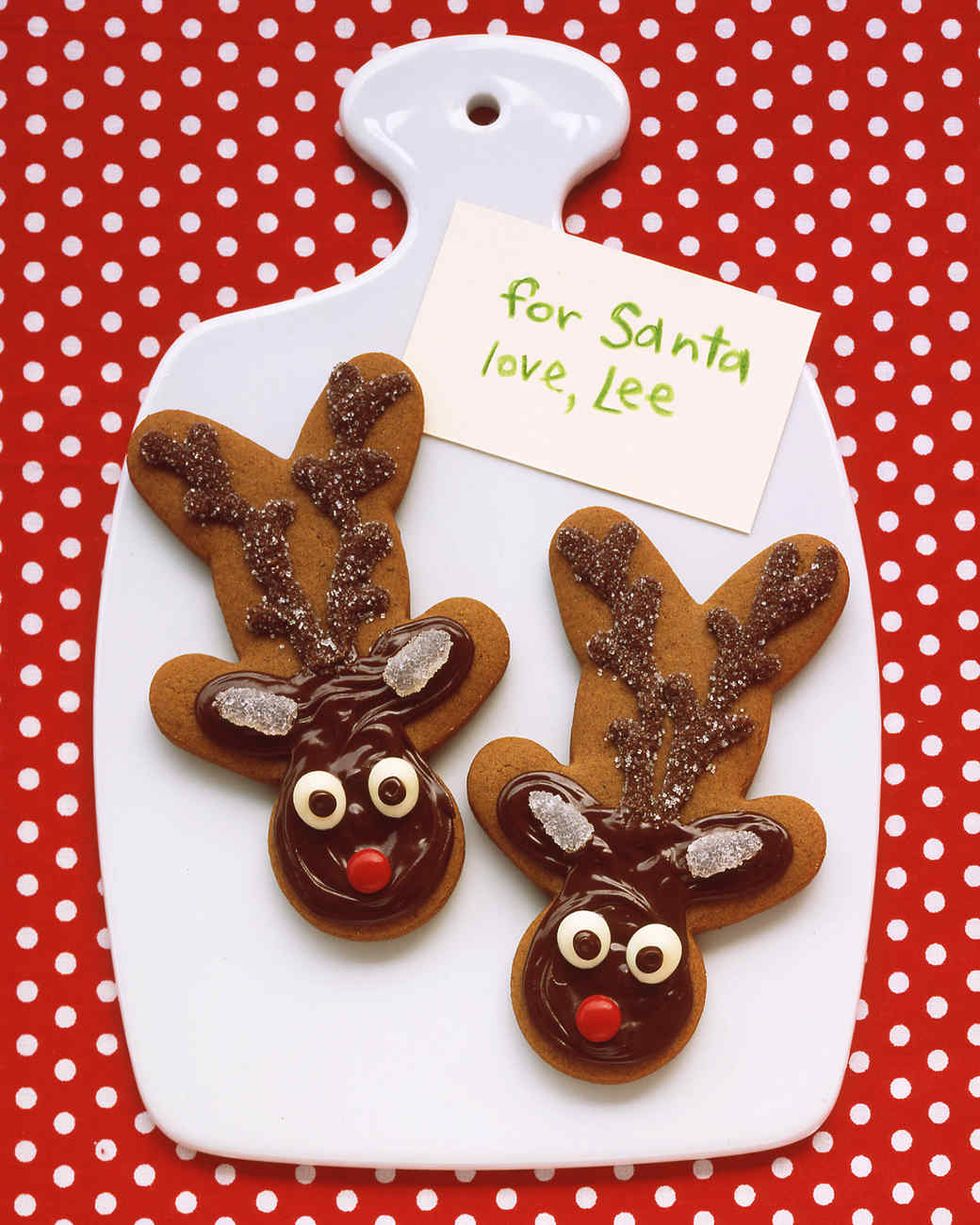 3) Melting snowman cookies
These made me think of Olaf from Frozen. Just ice your cookies and add the accessories for the melting body and use a marshmallow for the head!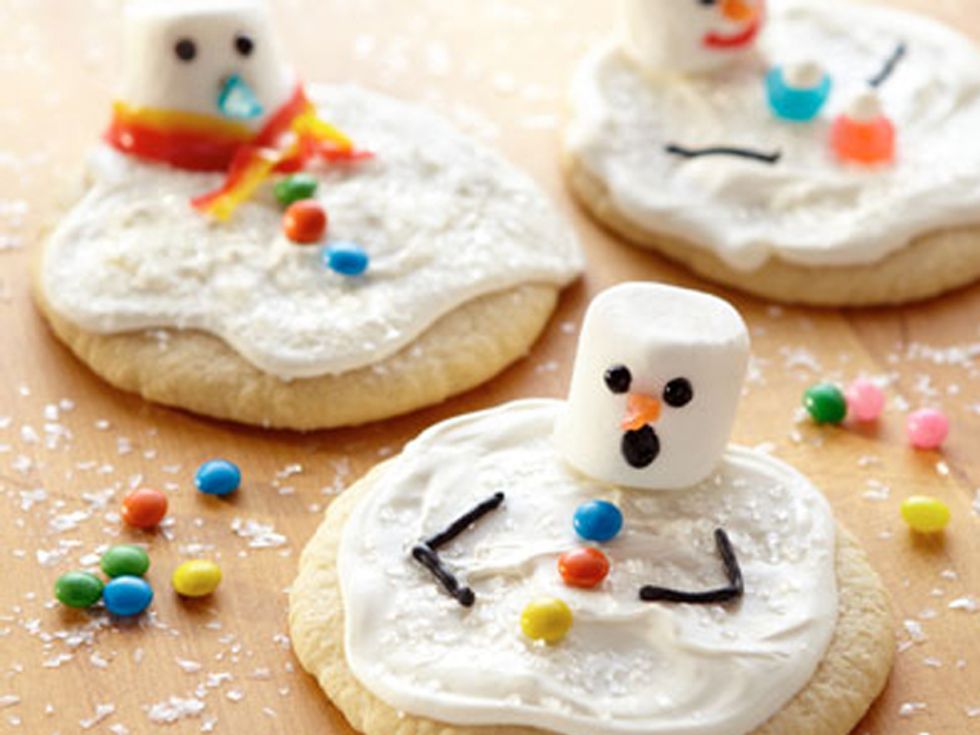 4) Santa hat brownie bites
I saw the strawberry and whipped cream toppers on several desserts besides brownies too. You could put them on cupcakes, Oreos, peanut butter cups, etc.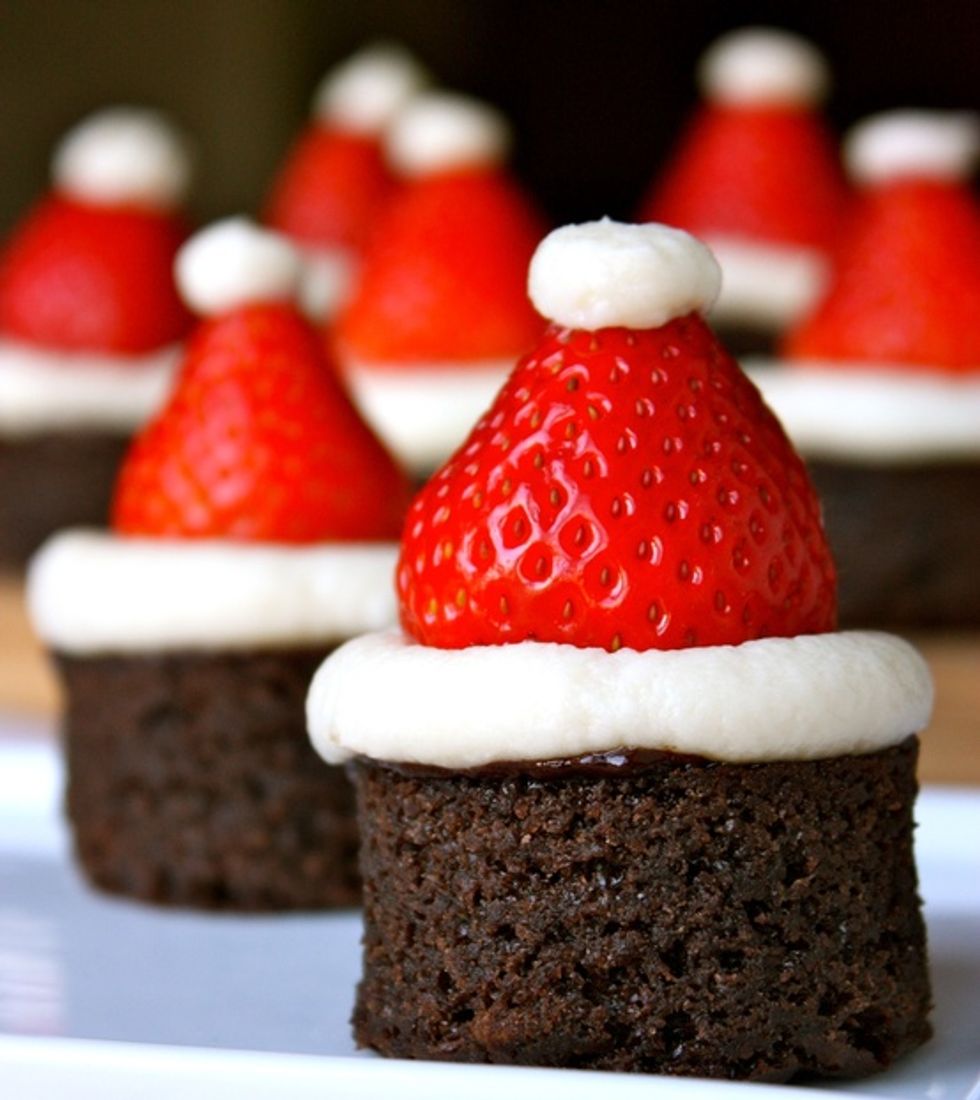 5) Christmas puppy chow
Nutty buddies, puppy chow...whatever you call it, this Chex snack is extremely easy to eat and very addictive anyway. But adding Christmas additions like red and green M&Ms, crushed candy canes or adding festive food coloring makes it even better!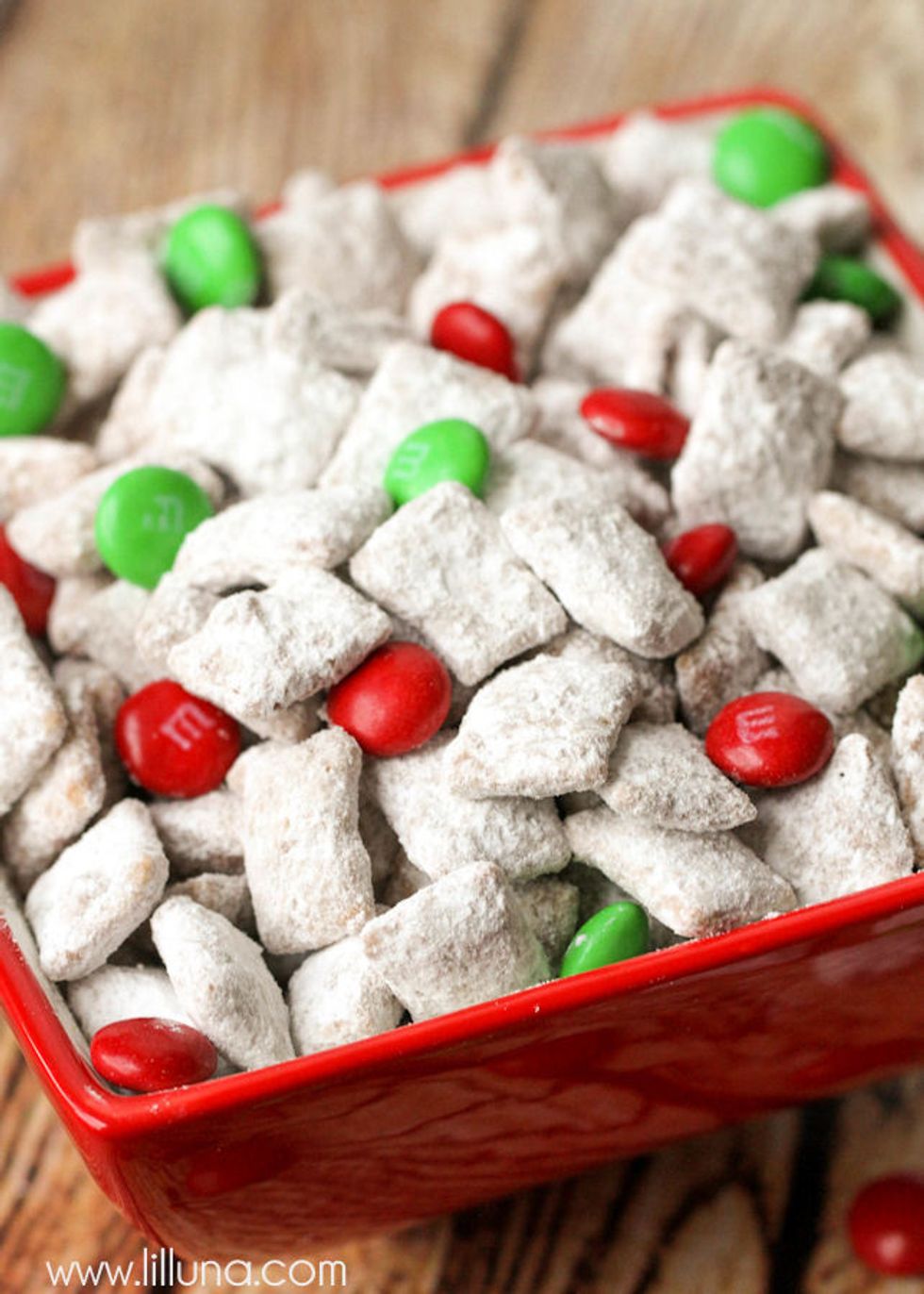 6) Hot Chocolate cupcakes
Top your chocolate cupcakes with a swirl of white frosting or whipped cream. Add mini marshmallows and other toppings. Don't forget the cute candy cane mug handles!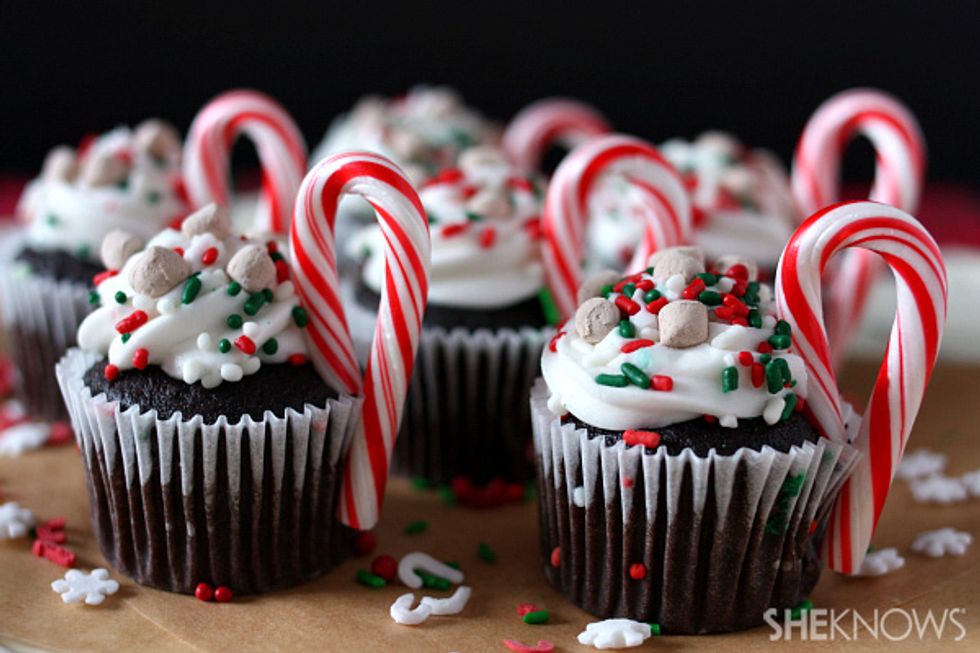 7) Candy cane cookies
Twist red and plain sugar cookie dough and make them into candy cane shapes for the perfect cookie to leave out for Santa!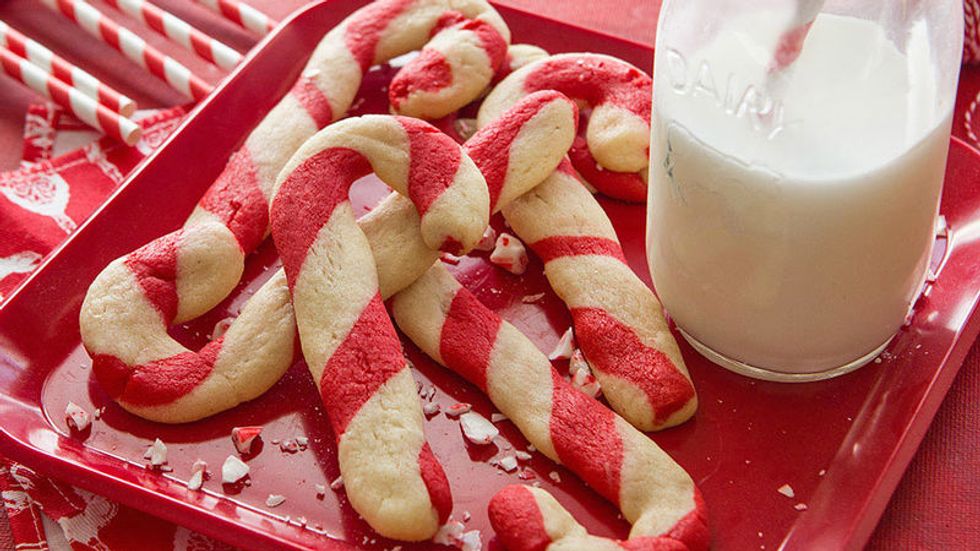 8) Grinch fruit kabobs
If you're gonna be healthy...at least make it look Christmasy and cute!

9) Snow globe cookies
The clear candy center looks like the glass of a snow globe! How cool!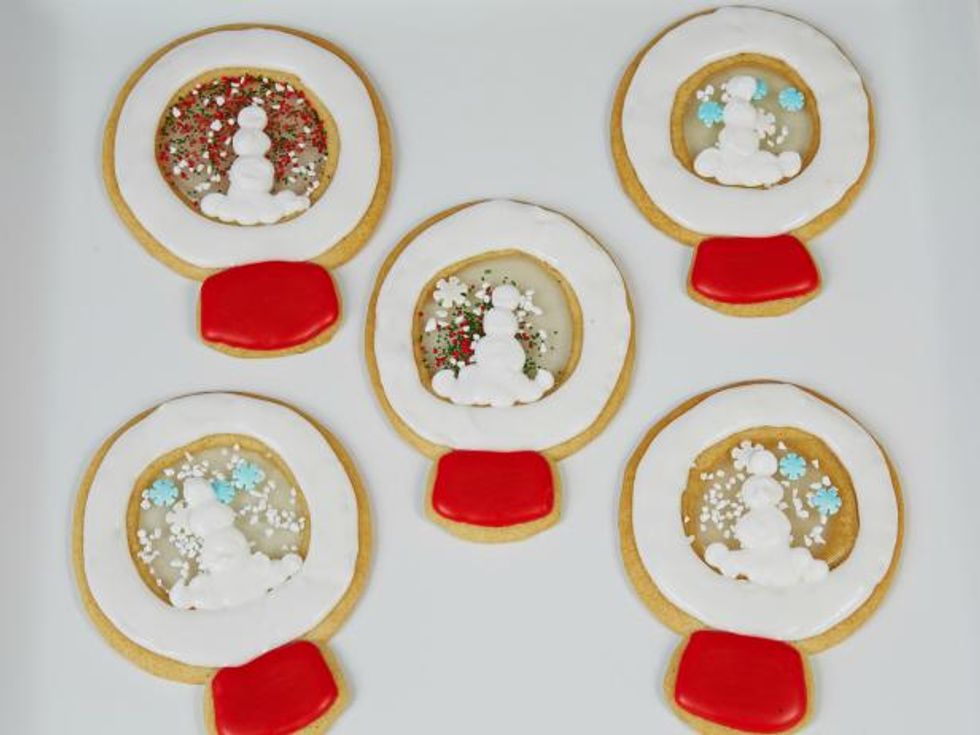 10) Snowman donuts
Decorate store bought powdered donuts with mini chocolate chips and candy corn to look like happy snowmen!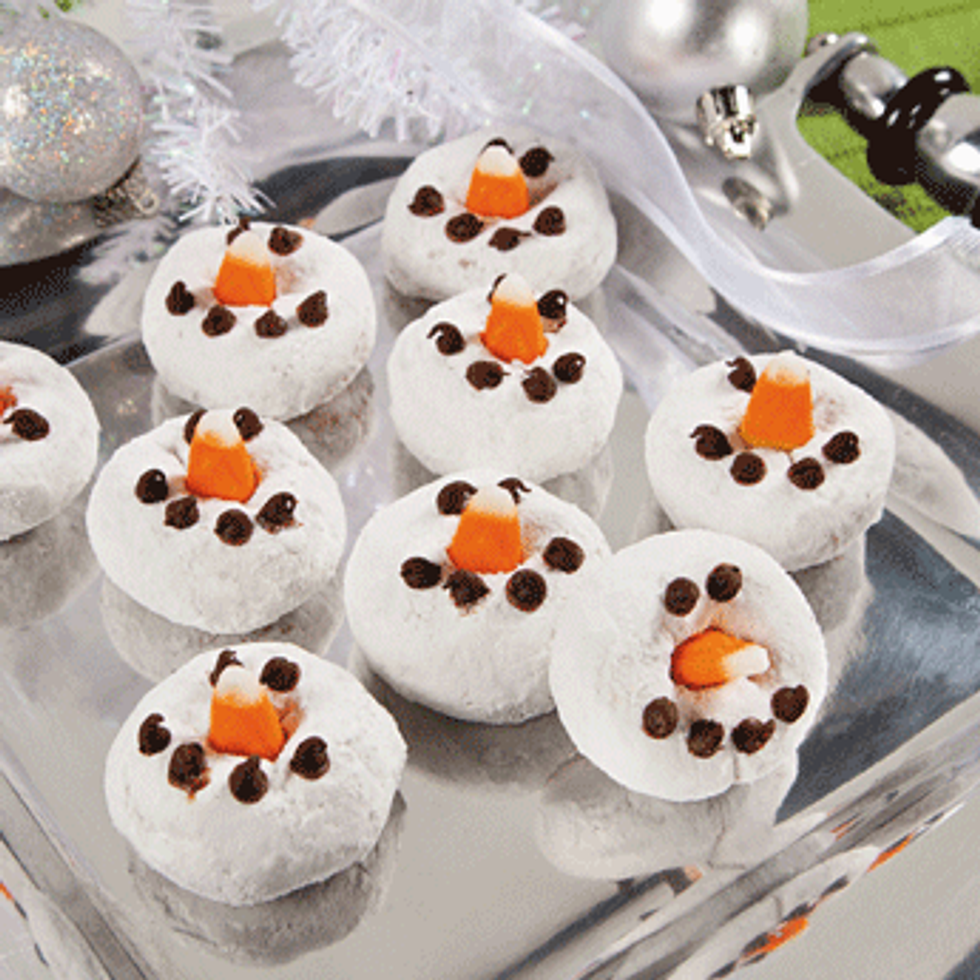 11) Rice crispy treat presents
Rice crispy treats can be transformed into so many different Christmas shapes. I think these presents are so creative...filled with a candy surprise and "wrapped" in red and green icing.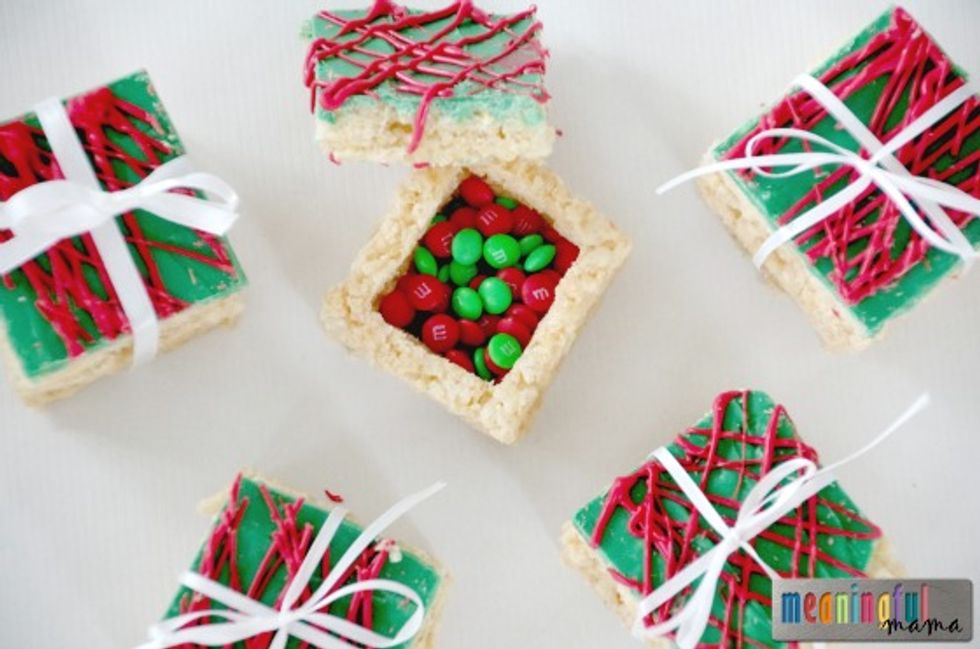 12) Powdered sugar snowflake topped cookies, brownies, and cakes
If you are not a decorator, these are SUPER easy. Just find a stencil to print online or buy one at your craft store. Go crazy with the powdered sugar and carefully remove to reveal a gorgeous snowy look.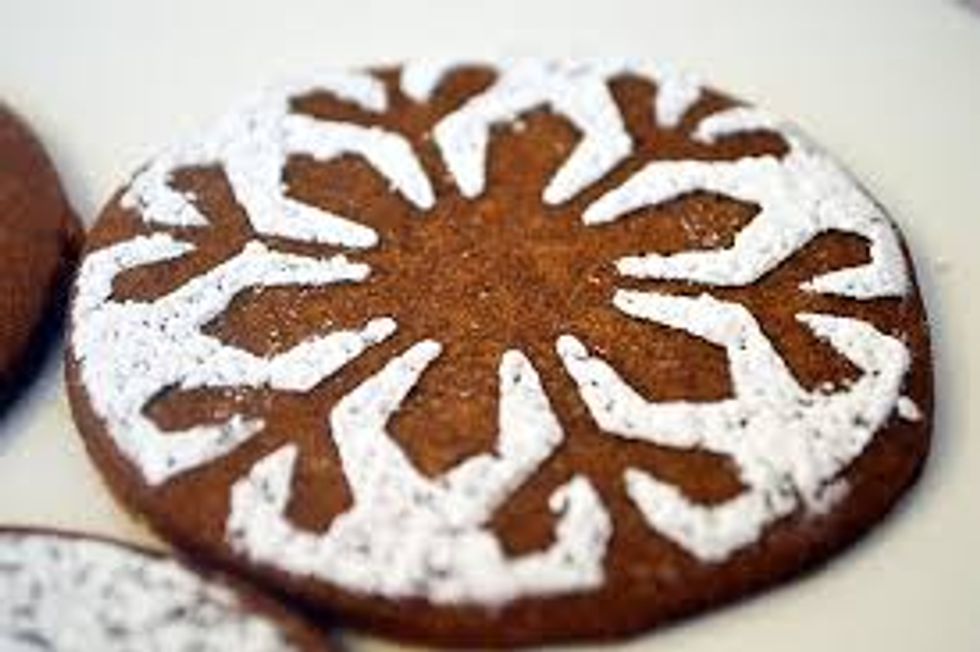 13) Marbled cookies
I love how these look. I have seen them made on Food Network by pouring royal icing on a baking sheet and swirling the colors to make a large surface to marble a large batch.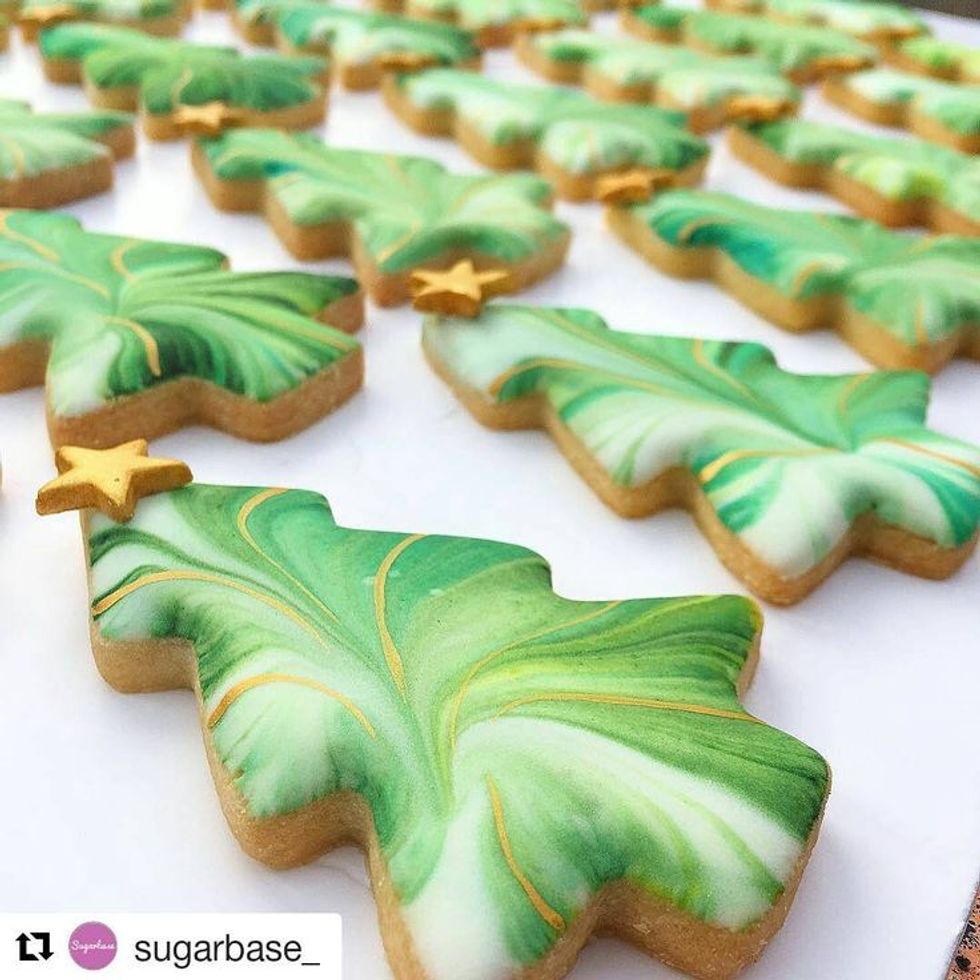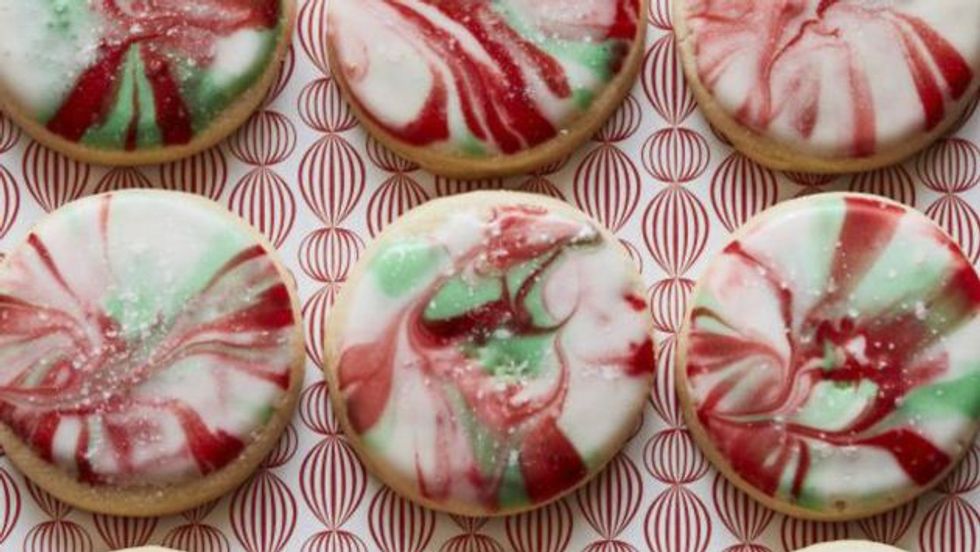 14) Tie dye sugar cookies
This is easy too...just mix balls of different colored dough and roll out so that your cookie come out multi colored!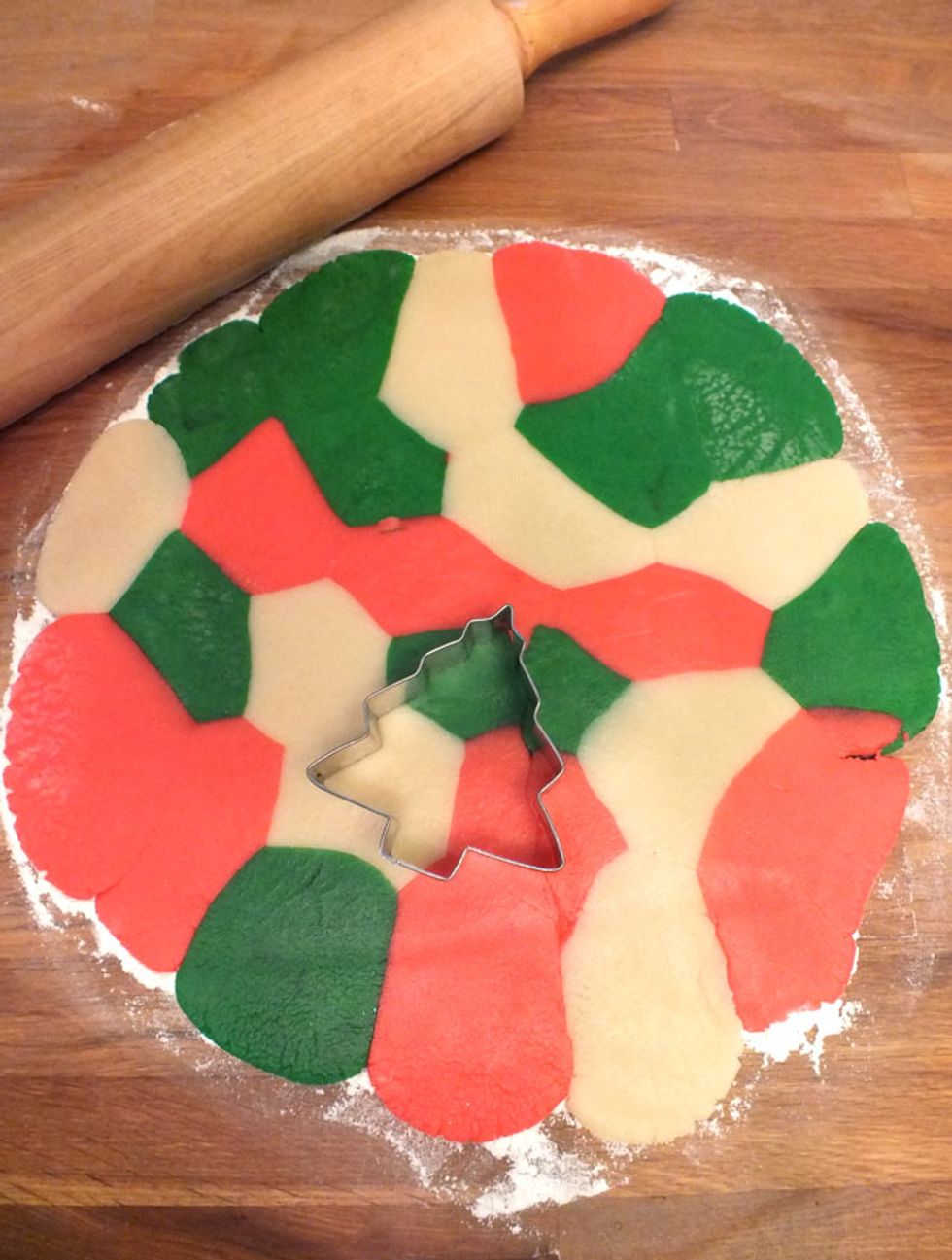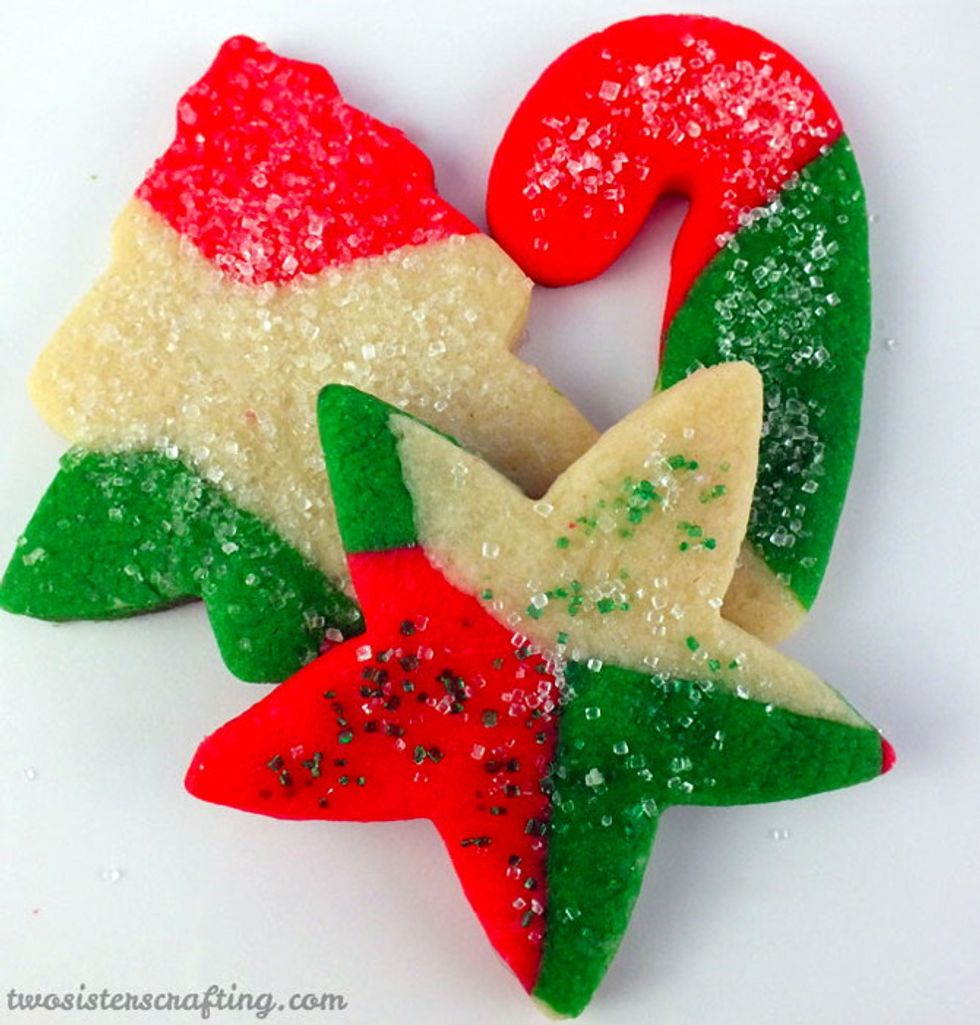 15) Santa going down the chimney
Cupcakes with santa's legs sticking out...so cute!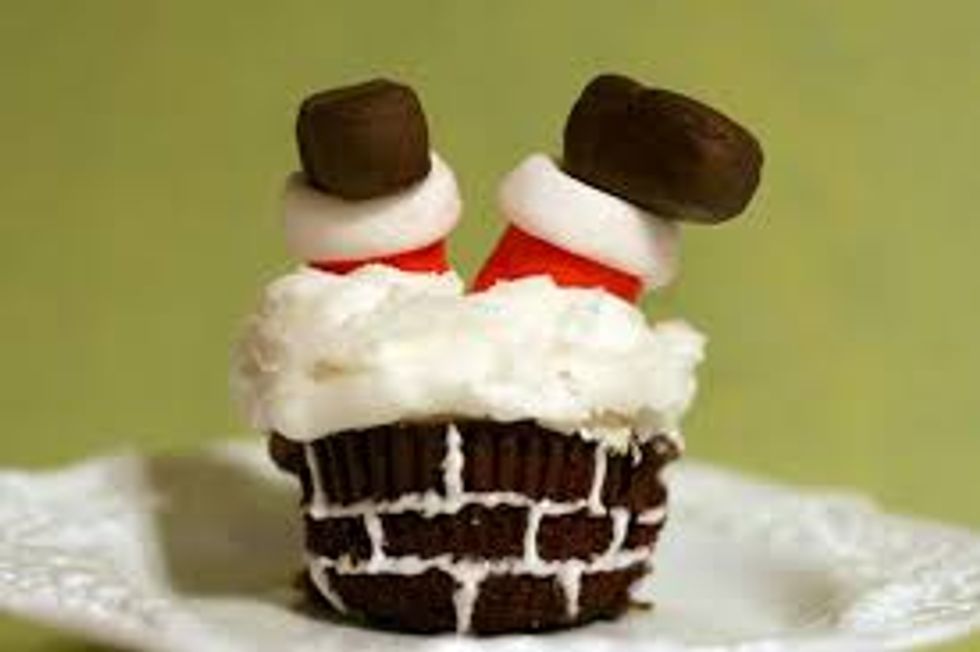 I should be studying for my finals right now, but instead I just spent a good hour finding these Christmas treats to make. I am hoping to actually try making one of these this year. Which one do you think is the cutest?