For those who have experienced Cookie Butter, also known as joy in a spreadable form, which I have humanized in this article by capitalizing it as a proper noun out of respect, you understand just how much of a loss the world would be at without its existence. If you haven't, your first line of business is to get off the couch, put on some shoes, grab your keys, start your car and begin to drive in the direction of your local supermarket to purchase your very first jar. If you are only to read one internet article today, this should be the one. This article could change your life.
A little history on the subject: everyone's favorite snack-in-a-jar first arrived on the shelves of American supermarkets in 2011 but did not arrive in my mouth until February 2016. From the moment the delicious spread hugged my taste buds, life has truly not been the same. As a result of this miraculous discovery I have gained approximately 15 pounds and a reinvigorated lust for life in general.
The internet is a gold mine for Cookie Butter enthusiasts searching for a new favorite way to eat their favorite spreadable snack and the possibilities are only limited by the extent of your imagination, but these are 10 of my personal favorite things to do with Cookie Butter:
1. Put it in your oatmeal. Immediately make your favorite bowl of hot cereal even better by adding 1 scoop of Cookie Butter (or more, if you wake up feeling really reckless).
2. Return Cookie Butter to its original form by baking it into cookies! Evolution at its best.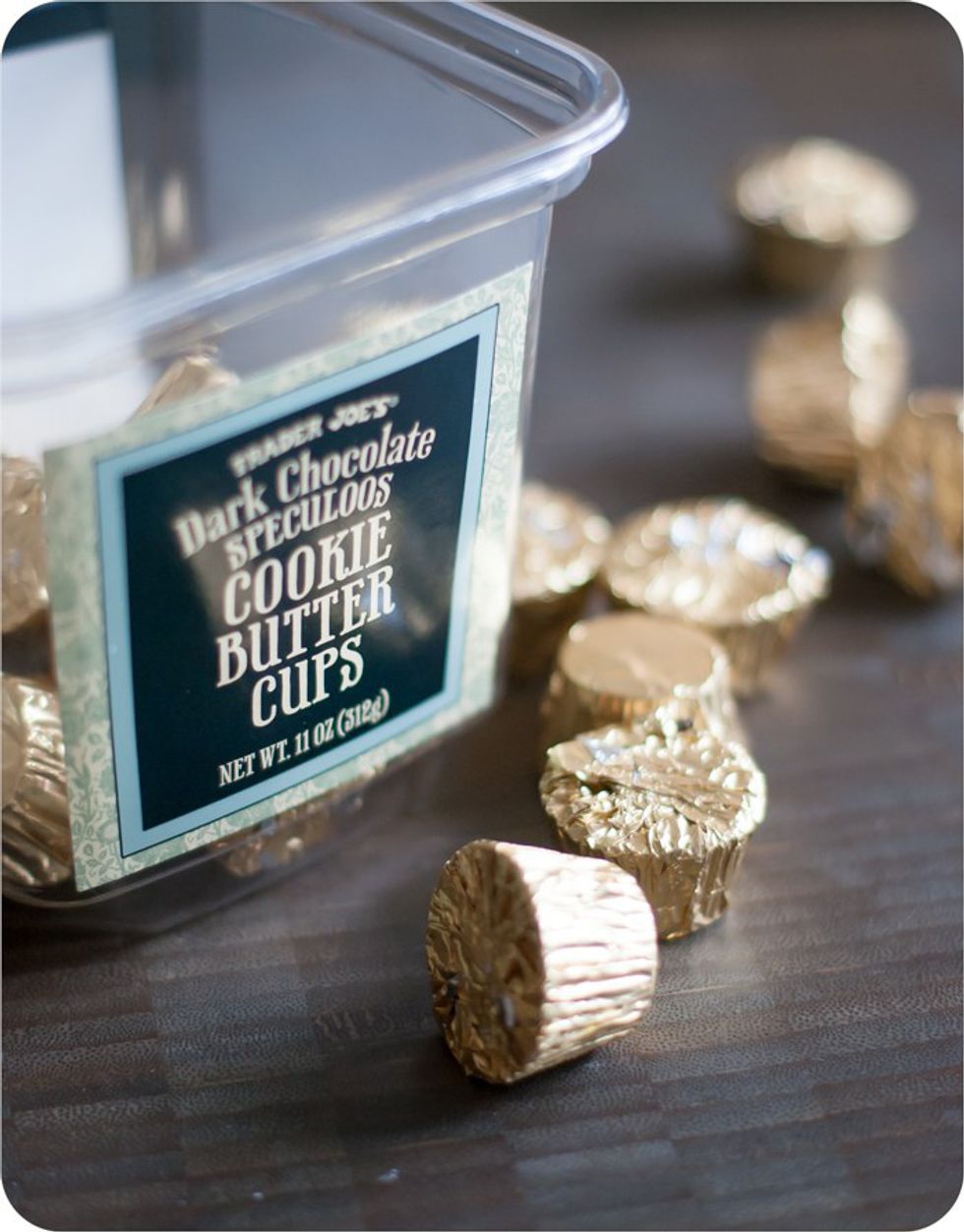 3. Make your own Cookie Butter cups! They're peanut butter cups' much better looking sister. (Sorry, peanut butter cups, you have a great personality).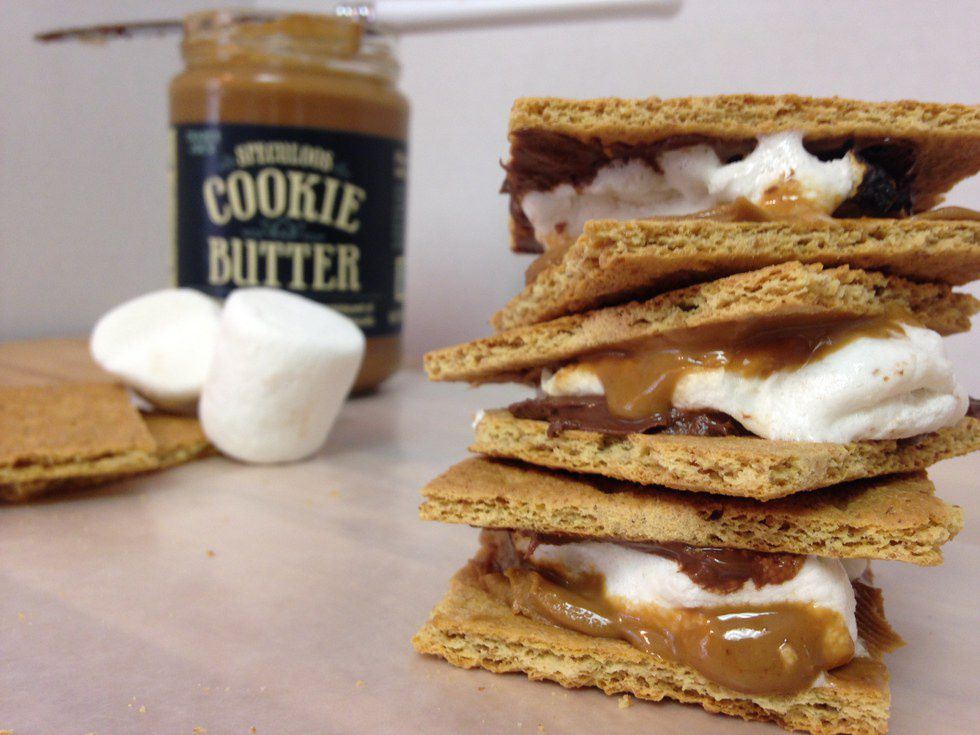 4. Smear it on your s'mores to make your campfire experience even more ~lit~
5. Dip your favorite fruits in it! The inclusion of fruit makes anything healthy, it's a scientific fact.
6. Put a scoop in your ice cream to add a sugary little kick to your already sugary dessert. This applies well to essentially every flavor and form of ice cream.
7. Smear it on your brownies/cupcakes/muffins. Because low-fat desserts are for people who hate fun.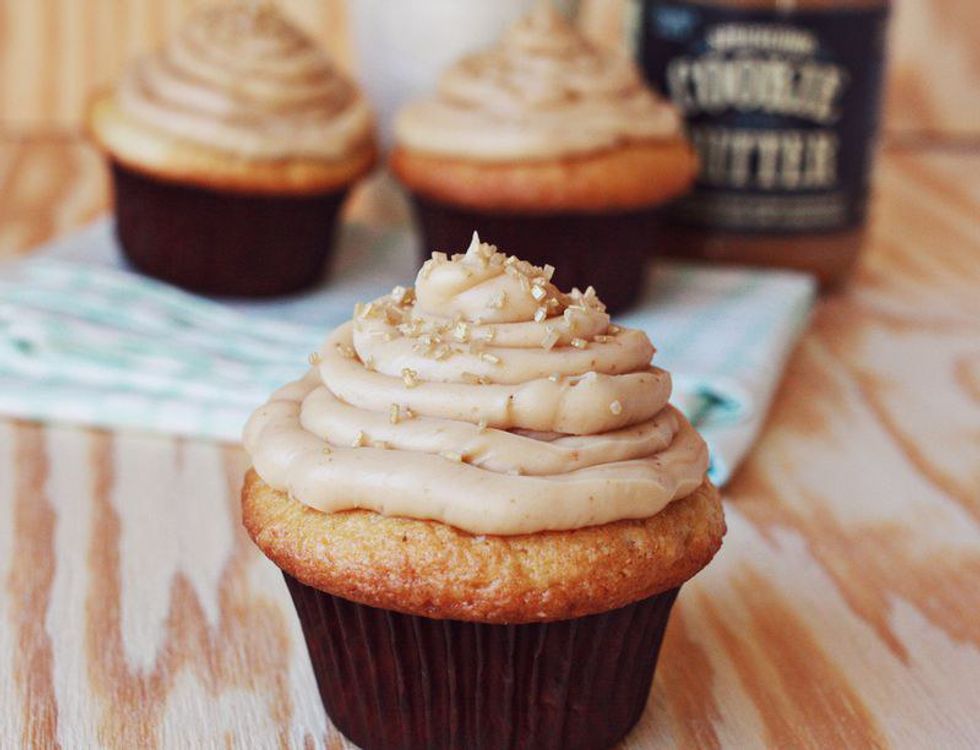 8. Create your own Cookie Butter frosting by mixing or blending it with powdered sugar and milk! Adjust measurements to fit your favored consistency.
9. Spread some Cookie Butter and jelly between two slices of bread to revamp your favorite childhood lunch.
10. Eat the whole jar with your bare hands. Arguably the best means by which to eat Cookie Butter.