With the release of Black Panther on February 16th, I figured it was time to return to the first series I started with the Odyssey. Just like the Thor list, this book will be judged on the following criteria: writing, art, creativity, impact, and legacy. Unlike the first time around, I'm not going to list the scores, but I will explain my choices.
I'm also going to try and keep this list shorter than the Thor one because, while it is an interesting read, it took about the length of a movie to read everything. This time there should be little need to skim, but you won't want to anyways.
So without any further ado, "The Top 10 Black Panther Comics"
10. Infinity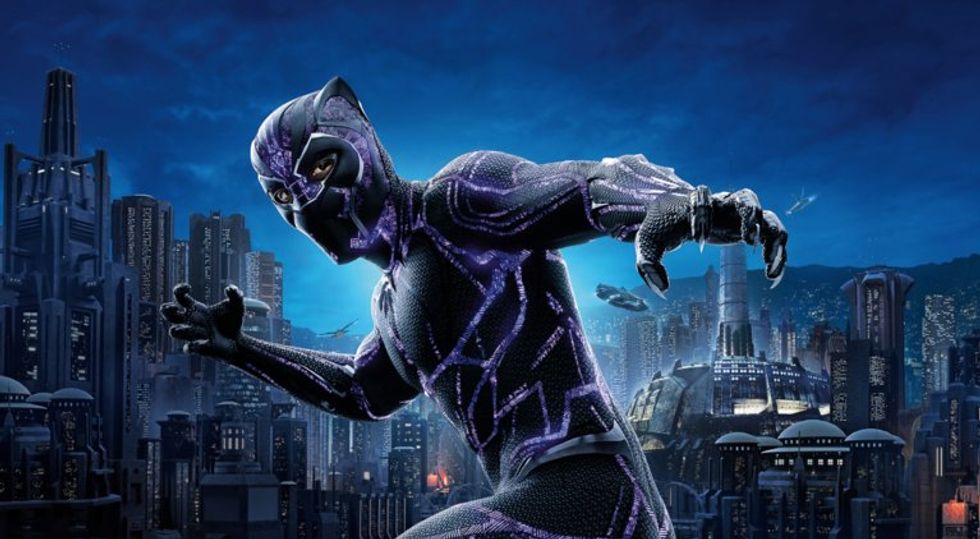 I wanted an image from the
Infinity
comic, but the
Infinity War
movie has made it almost impossible to find (thanks, Marvel), so this will suffice.
infinity was a really good crossover comic in 2013, and some of the parts of it will be used in Infinity War, especially the parts related to Black Panther and Wakanda. This book ranks so low on this list because Black Panther had a relatively small role to play in this series. Still, it was written and drawn well, and its impact and legacy are reflected in Infinity War.

9. Introducing the Sensational Black Panther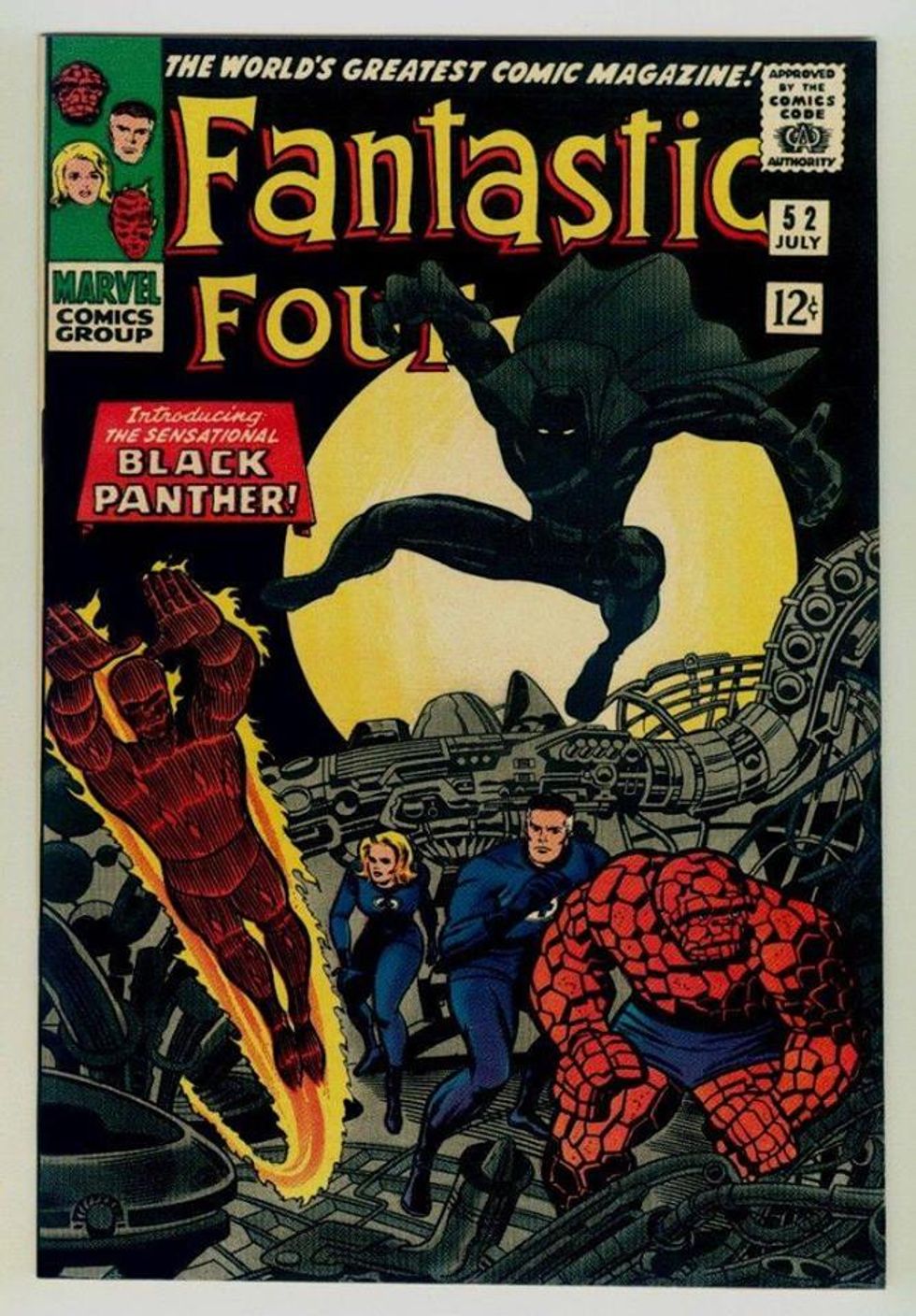 The Black Panther got a two-part debut in a Fantastic Four book, but he certainly made the most of it. A far cry from what his character would become down the road, he is the first black superhero, so the fact that he debuted at all is important. The birth of the original black comic book superhero deserves a place on this list, but T'Challa had many more adventures ahead that would take him from the first to the greatest.

8. Jungle Action #5-24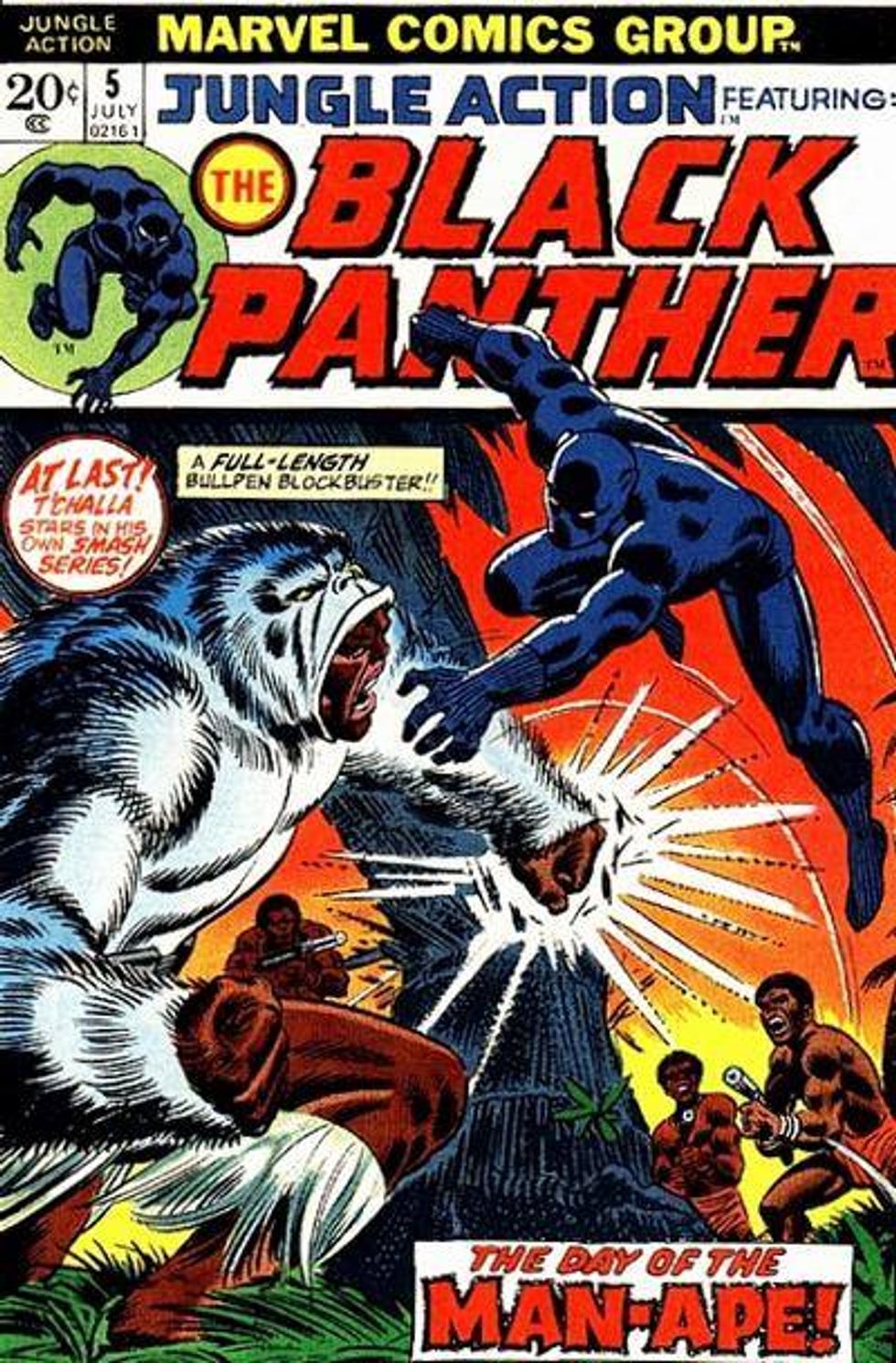 The first solo run for Black Panther, Jungle Action #5-24 took the foundation that was set for the character over the years following the last entry and fleshed out the character. Beginning with a reprint of Avengers #62 and running through issue 24, the story took Black Panther into the mainstream. I'm putting the Jungle Action run here, but there will be an entry on this list that includes almost this entire run, but there is a reason they will be separate entries.
7. Secret Wars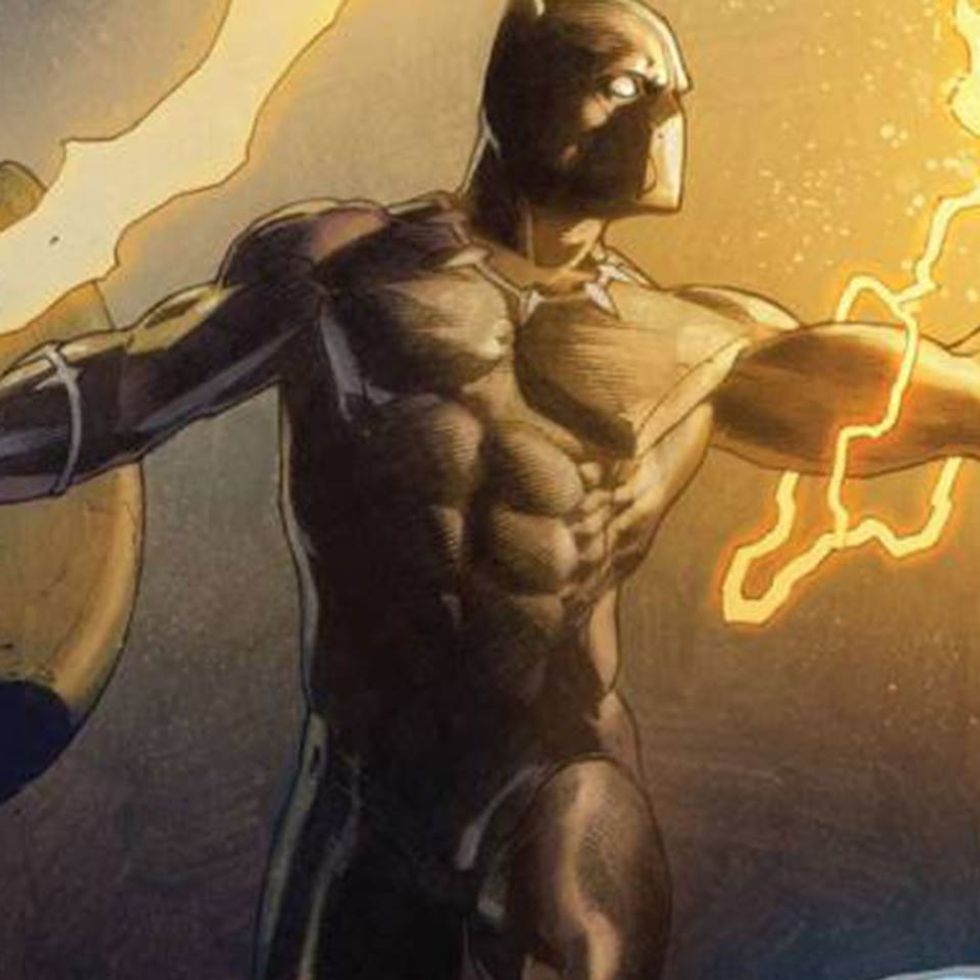 Secret Wars (2016) was simply epic. This crossover may not have been the best written or the most liked comic book event, but it had a grand scale that created some many amazing moments. We got to see the great kings of Marvel square off in Doctor Doom and Black Panther, and it was something special that any fan of either character should read.
6. Panther's Rage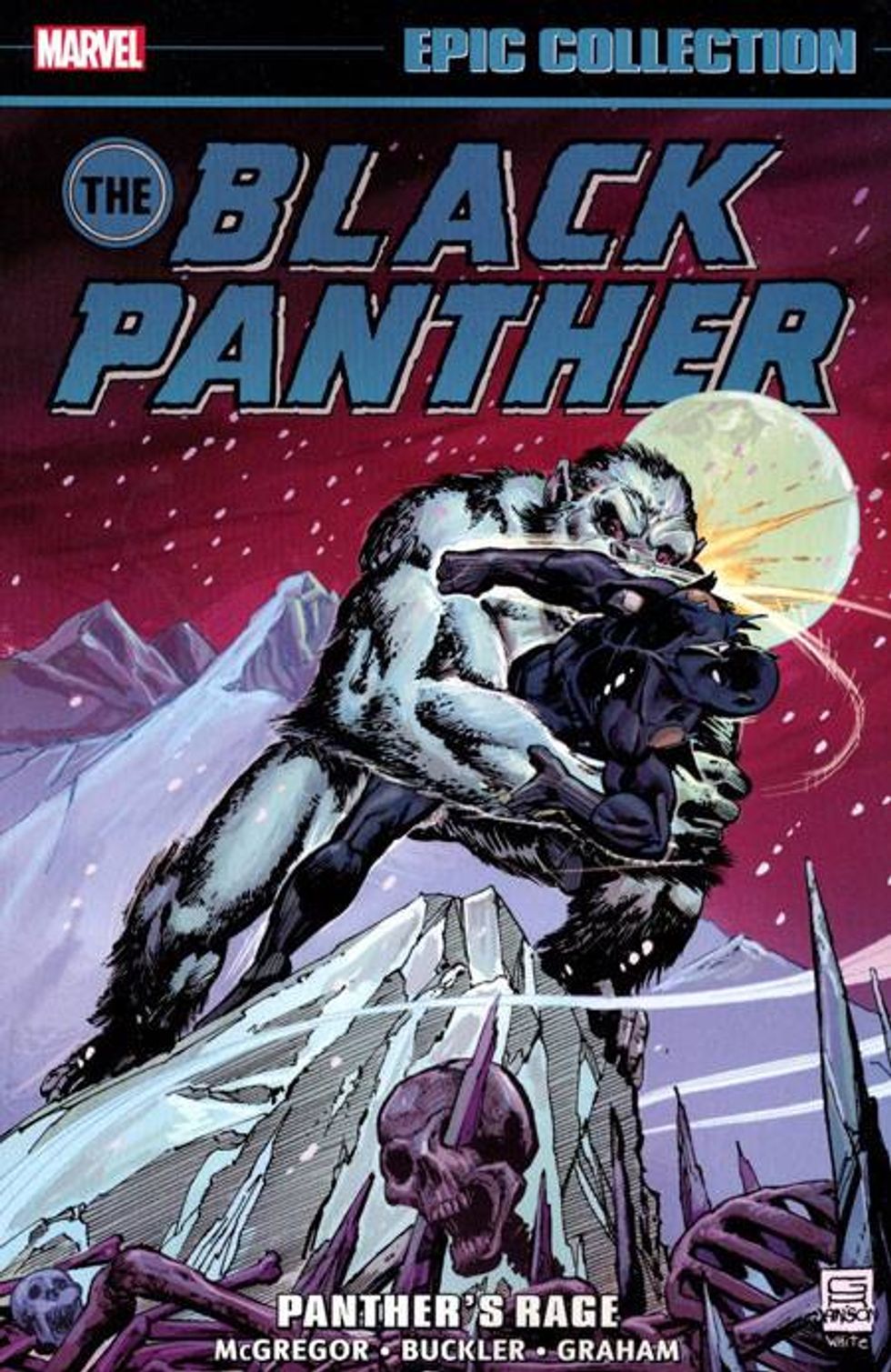 So Panther's Rage essentially is just entries eight and nine combined, with the only thing missing being Jungle Action #5, but the fact that this is a collected volume with special artwork warrants it being a separate entry. Panther's Rage is greater than the sum of its parts, and the parts that make it up are iconic on there own. This collection of the early Black Panther stories tell you everything you need to know about his origins, and the special artwork included by Gil Kane is just beautiful.
5. New Avengers Vol. 1 (Everything Dies)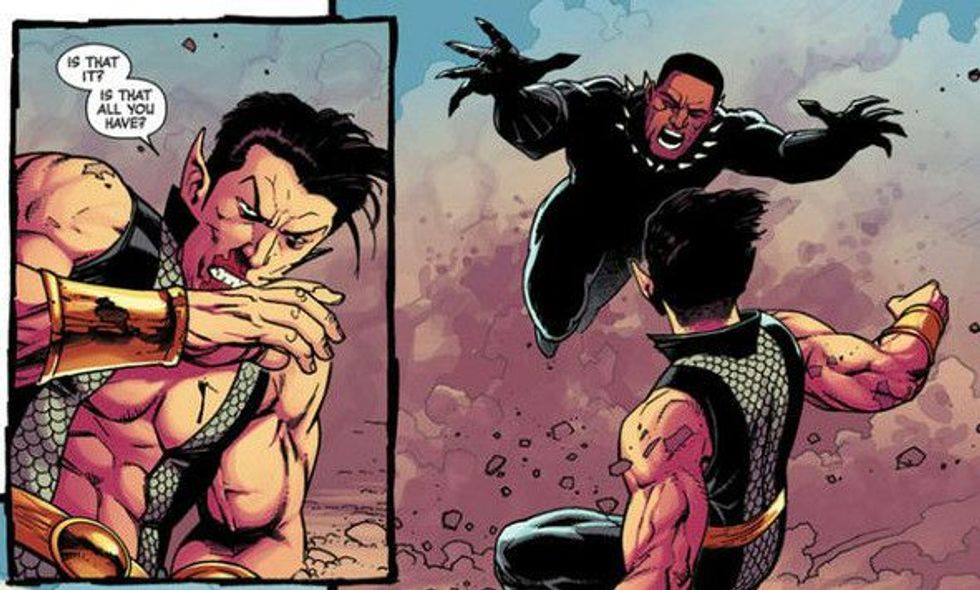 Part of the lead up to Secret Wars, Everything Dies sets up the end of the Marvel multiverse as a spectacle, and Black Panther gets to be one of the stars. Minor spoilers for the event and the lead up to it, but the Black Panther and the rest of the Illuminati (a collection of the greatest minds and leaders in the main Marvel Universe) try and stop the end of reality. The tension is high in this series for the Illuminati, and since it is finished, you can feed the whole thing instead of waiting LITERALLY YEARS for it to be released as individual issues.
4. Who is Black Panther? (2006)
The 2005 run of Black Panther took the origin of the King of Wakanda, and made it darker, more violent, and more spectacular. Who is Black Panther? is a collection of the first six issues of the 2005 series, and it feels so cinematic that it could have made a good enough movie on its own, although for what I have seen of the actual movie, I am glad they did not just set this comic to film. Plus, they have already turned this comic into an animated movie that you can watch (if you don't want to read).
3. Black Panther: Secret Invasion
Jason Aaron is one, if not the, best comic book writer of the millennium, and it shows in his time writing Black Panther books. Black Panther: Secret Invasion shows the King of Wakanda defending his people from the "Secret Invasion" that was occurring in Marvel at the time, and it doesn't go too well for the invading forces. I could spoil more this book and Secret Invasion as a whole, but it's honestly an amazing series that is worth a read, but I would recommend either starting with something else or watching a video of someone telling the story who actually knows about continuity, such as this one (Warning! it's a little long).
2. Black Panther by Christopher Priest:
The Complete Collection

I'm going to level with you here, I could have done entries ten through two of comics from this run by Christopher Priest. He wrote both Enemy of the State arcs which were stories that defined the character of Black Panther for years. While this book is only part one of four of the works of Christopher Priest, if you want to get started reading Black Panther, this is a logical starting point, especially since it is free with Amazon Prime.
1. A Nation Under Our Feet
I find it a bit weird that the best run of Black Panther is the most recent/current one, but it's honestly true thanks to in large part to T-Nehisi Coates, who may be the best pure writer to ever write Black Panther (Jason Aaron and Christopher Priest are great comic book writers, but they are limited to comics more so than Coates). From what I have seen in the trailers, this run seems to be a large catalyst for the upcoming Black Panther movie, along with Panther's Rage. T'Challa meets his match in this series, and this comic is amazing, plus it is a good jumping on point for people because it is similar enough to what the movie will be like, and it is ongoing so if you like it, you can keep reading new stories.
Black Panther is an iconic superhero, and the upcoming movie is going to show what fans of the character already know, he is a bad-ass. If you somehow don't believe me or the movie, check out one of these, and see for yourself.