Before we get into this list, I just want to give a little disclaimer. Just like political news articles, this piece is highly opinion-based and biased. The title of "best" Pokemon is a very broad statement, so your definition of a good Pokemon might be different than mine. I'm mainly categorizing my favorites in terms of looks, stats, and abilities. I also didn't add any legendary mega evolutions on this list (sorry Mewtwo fans). So why isn't this article titled, "Top 10 of John's Favorite Pokemon Mega Evolutions?" The answer is simple. Who would seriously click on an article with a title like that? But hey, since you're already here, you might as well stick around and see what Pokemon I picked out. So without further ado, here are my top 10 best Pokemon Mega Evolutions.
10. Mega Garchomp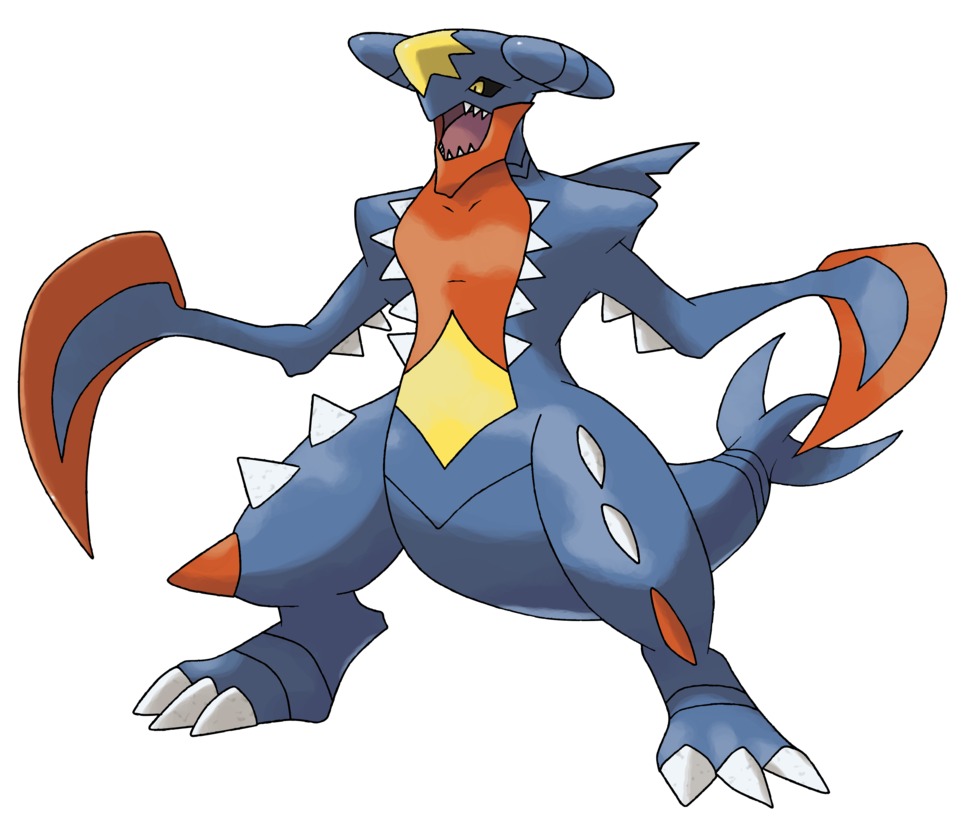 We're starting off this list with the infinitely badass Mega Garchomp. Aside from looking like an absolute beast, Mega Garchomp gains an insane amount of attack power and the ability "sand force." This ability increases any rock, ground, or steel type attack performed by Mega Garchomp in a sandstorm by 30 percent. This new ability cements Mega Garchomp as the true king of the desert! The only reason that Mega Garchomp isn't higher on this list is because his mega evolution loses a lot of speed.
9. Mega Mawile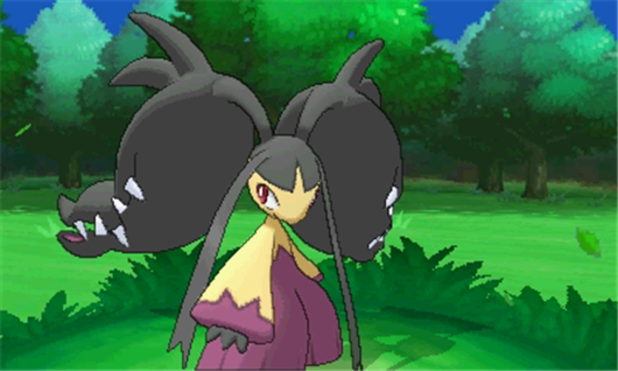 Only two words are needed to describe why Mega Mawile is on this list. HUGE. POWER. Mega Mawile's new ability "huge power" doubles her physical attack. Couple that with a boost to her attack stat, and it becomes clear why you shouldn't mess with Mega Mawile!
8. Mega Scizor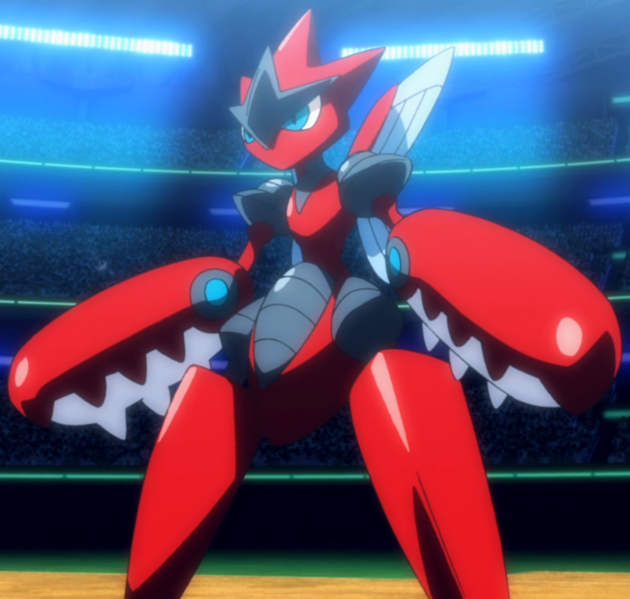 Number eight on our list is the monstrous Mega Scizor. Even without mega evolution, Scizor is still one of the best bug types around, only having one weakness and loads of attack power to dish out major damage. Unfortunately for this metal bug, most of his learned moves deal very low damage. Mega Scizor eliminates this issue with his ability "technician." Technician allows any move with 40 or less power to hit with a 1.5x power boost. This, plus a major attack, defense, and speed boost, makes Mega Scizor's bullet punch a terror to behold.
7. Mega Aggron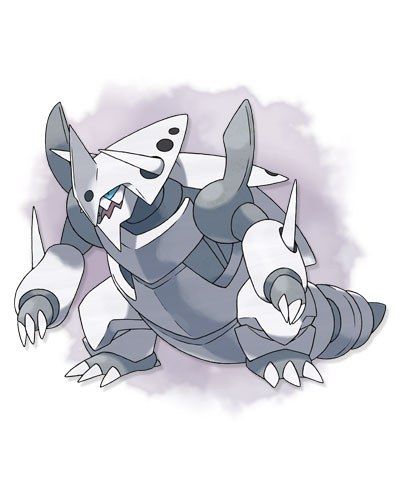 Number seven is one of my all-time favorite steel-type Pokemon. Aggron is the definition of a tank in battle, having stellar defense and fair punishing power. However, Aggron's fatal flaw was his steel/rock type combo which gave him a 4x weakness to ground and fighting types. This allowed any fighting or ground type Pokemon to rip through him as if he were wet toilet paper. Mega Aggron covers up these weaknesses by losing his rock typing. Yes, Mega Aggron loses a type in order to reduce his weaknesses. As a pure steel type, Mega Aggron's 4x weaknesses are reduced to simple 2x weaknesses. But wait, there's more! Mega Aggron's defense stat goes through the roof and he gains the ability "filter." Filter reduces damage dealt by super-effective attacks by 25 percent. Coupled with Mega Aggron's amazing defense, filter ensures that Mega Aggron will tank even super-effective attacks.
6. Mega Venusaur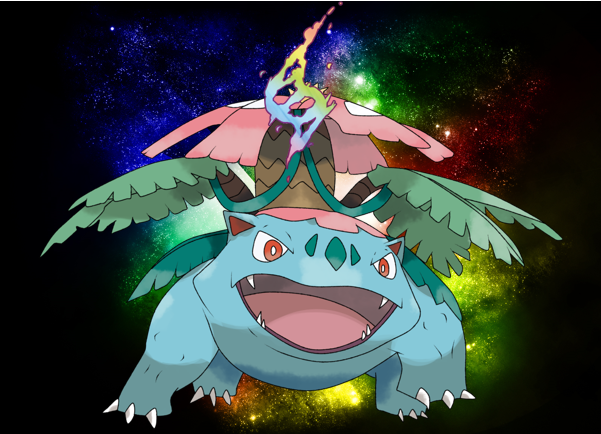 Number six on our list is one of the original Kanto starters. Believe it or not, there were other Kanto starters besides Charmander. One of these other starters was Bulbasaur, a grass type who was vastly underplayed because of his low speed, generally low stats, and variety of typing weaknesses which got him one-hit KOed most of the time. Bulbasaur's final evolution, Venusaur, was weak against fire, ice, flying, and psychic types. Mega Venusaur does a lot to cover up Venusaur's weak spots. Aside from an overall attack and defense boost, Mega Venusaur gains the ability "thick fat," which protects him against fire and ice type moves, two of Venusaur's main weaknesses. Because of this ability, Mega Venusaur can finally get revenge on those pesky fire and water types that stole his limelight.
5. Mega Charizard Y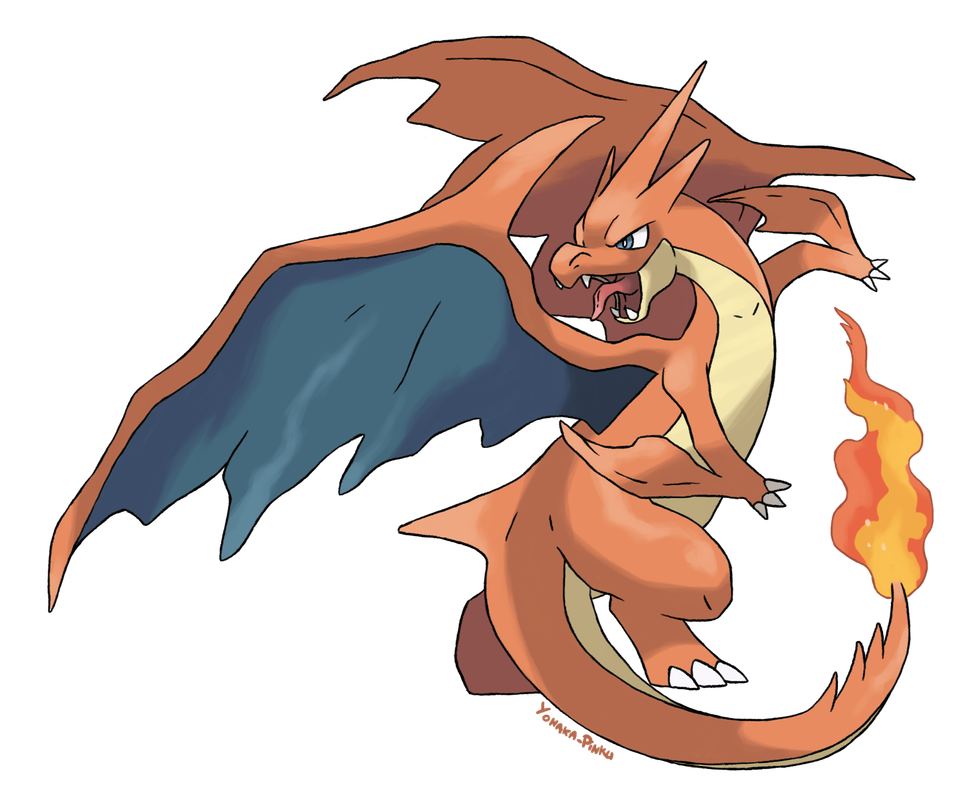 Number five on our list is the mega evolution for Charizard. You know, the one that nobody uses. Even though Mega Charizard X is great, it's popularity is largely undeserved as Mega Charizard Y has plenty of advantages too. Instead of having a physical/special attack split like Mega Charizard X, Mega Charizard Y places all of its attack power to special. Mega Charizard Y also has the ability "drought," which bathes the battlefield in sunlight. These factors allow Mega Charizard Y to use fire-type specials to a devastating degree and take reduced damage from water attacks. He can also use solarbeam to destroy water and rock types with little effort. Even though this Charizard mega evolution is underplayed, he certainly isn't underpowered.
4. Mega Gengar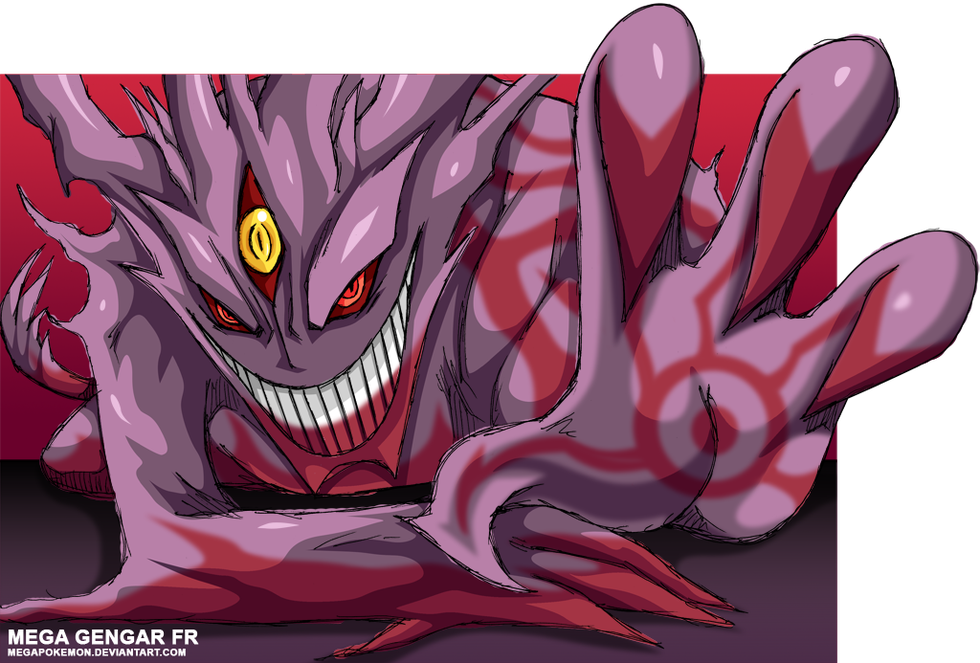 Just like a normal Gengar, Mega Gengar is a tricky foe to face. Along with an incredible increase in special attack, Mega Gengar gains the ability "shadow tag," an ability previously only known by Wobbuffet and the Gothita family. Shadow tag prevents the opponent from fleeing or switching out Pokemon, a useful skill to ensure that your opponent has no escape from Mega Gengar's pumped up shadow ball attack. The only reason that Gengar isn't higher on this list is because he loses levitate and gains a weakness to ground type attacks. However, in my personal opinion, Mega Gengar's new strengths vastly outweigh his new weakness.
3. Mega Blaziken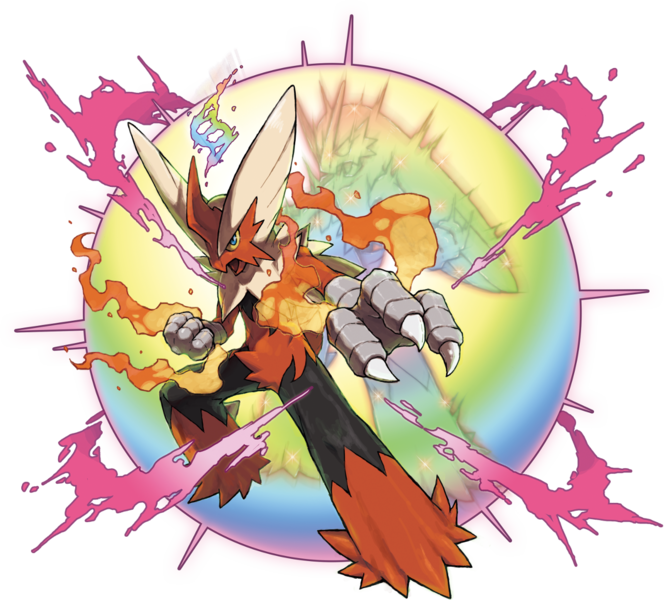 Mega Blaziken is simply here because of bias. Mega Blaziken gains the ability "speed boost," which allows Mega Blaziken to gain a boost to his speed stat after every turn. This, coupled with his amazing attack and special attack increase, make Mega Blaziken an intense foe to face in long battles. However, this isn't why Mega Blaziken is so high up on my list. He has the number three spot simply because his design is probably the most badass thing I've ever seen!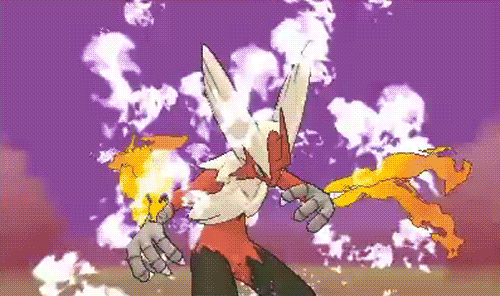 Seriously, you've got to admit he is cool!

2. Mega Charizard X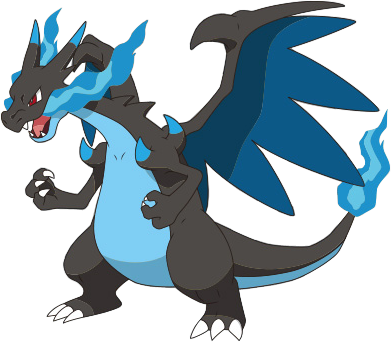 Number two on our list is Mega Charizard X. Since Mega Charizard Y was already mentioned, I think you already figured out that Mega Charizard X was also going to make an appearance on this list. And you are right! This mega evolution grants Charizard the dragon type (finally), and increases his attack and special attack. Mega Charizard X also gains the ability "tough claws," which boosts the damage of all physical attacks by 30 percent. However, the major influence for his spot in this list is his inclusion in "Super Smash Bros 4 Wii U and 3DS."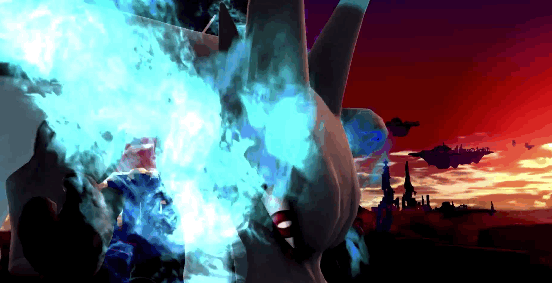 Mega Charizard X > Triple Finish any day.
And finally, here is number one!
1. Mega Lucario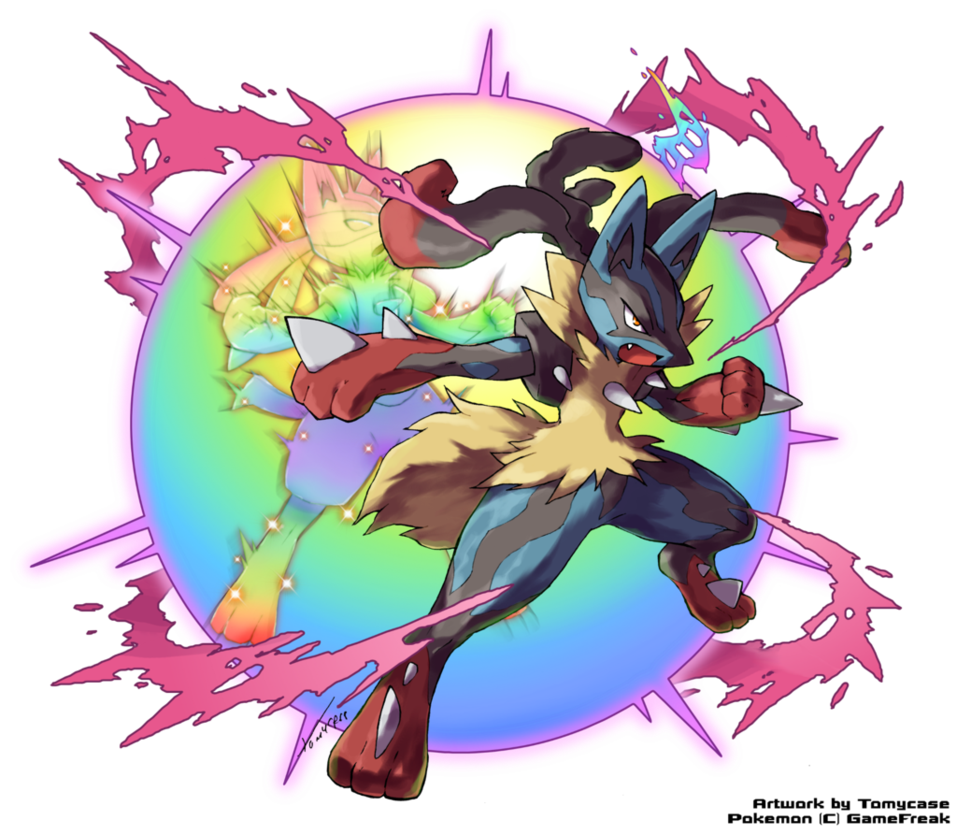 Mega Lucario is the embodiment of everything that is great about a mega evolution. Not only does Mega Lucario have an awesome design, he has a healthy stat boost to every stat and he gains the ability "adaptability." This ability boosts every STAB move that Mega Lucario uses. In short, this means that every fighting or steel type attack that Mega Lucario dishes out does super-effective damage to enemies. Along with Mega Charizard X, Mega Lucario also makes an appearance in Smash 4, and he. is. glorious!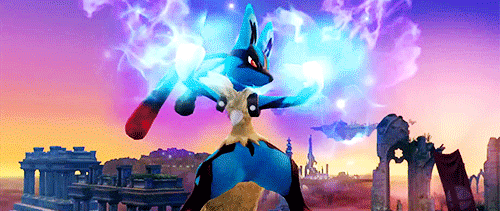 Well, those are my top 10 Pokemon mega evolutions for Pokemon X/Y. Was there somebody on this list you wanted to see? Leave a comment and tell me who you think is the best mega Pokemon!