The macabre month of October has returned, and so has Southern California's most intense Halloween event for a 26th time. From a fine selection of classics, alongside a Purge: Election Year park theme, this year's Horror Nights will display a sold-out show that will welcome more guests than you will want to wait behind of in line.
Below are my top 10 must-visit attractions within the limited time you will have inside the park, ranked on a criteria based on: fun/fear factor, environmental dynamics, character interpretation, and overall memorableness.
10. "The Walking Dead" Attraction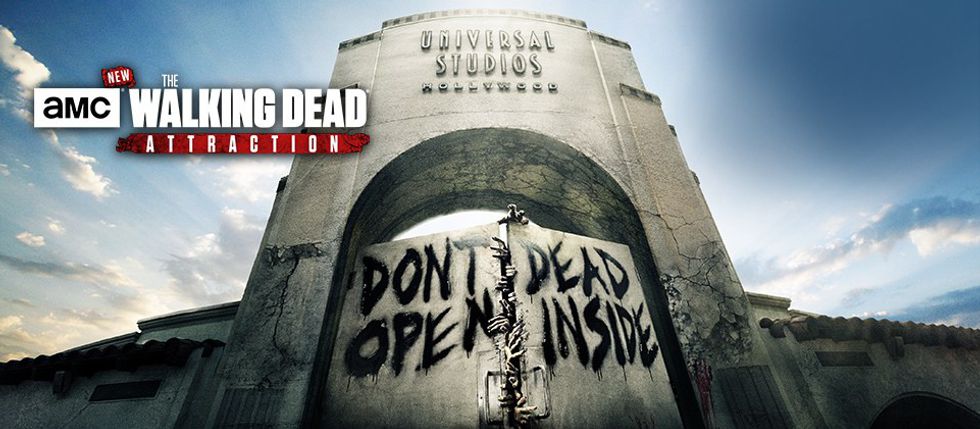 As of July 4th, 2016 Universal Studios added a new permanent installment to their line-up of attractions within the park based off of AMC's "The Walking Dead" to deliver thrills year-round. The frightening walkthrough, fittingly, will be open throughout Halloween Horror Nights to deliver guests thrills by depicting iconic plot-related scenes through a horrifying immersive post-apocalyptic environment with suspenseful scares in every set.
Navigating through this landscape of vivid characters is as frightful as it is exciting, while the attraction feels very much like the show as guests are played very similar sounds from the "walker" growls to the same exact music used in the show. "The Walking Dead" attraction stands as one of the most thrilling experiences of Horror Nights, but due to it being open year-round it holds last place for being the least favorable place to visit through your limited time inside the park.
9. Jurassic Park: The Ride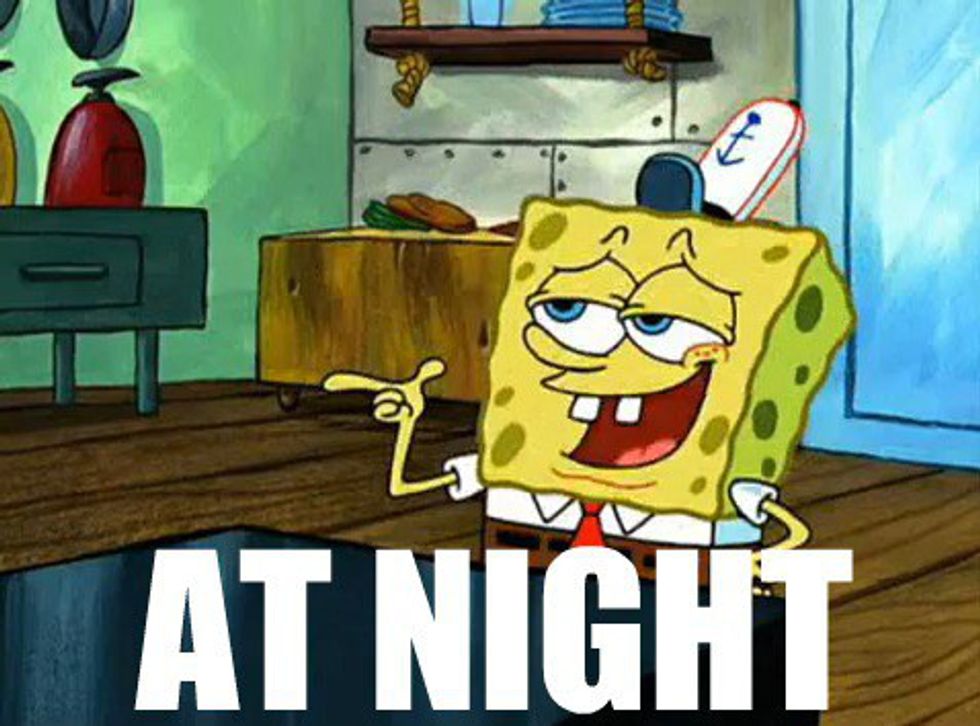 Even as one of the oldest rides at Universal Studios, Jurassic Park never fails to disappoint even amongst the newer additions competing attempting to reach the bar that this ride has set for the last twenty years. As the sun sets over the park, the dinosaurs inhabiting it become even more lively, since the 2016 refurbishment of the river journey has allowed this dinosaur of a ride to become a gorgeous showcase of astonishing lighting topped with musical changes to fit Horror Nights.
Jurassic Park: The Ride offers an experience unable to be found anywhere else in the park, if there is one ride to visit over this seasonal event its this one.
8. The Exorcist


Universal Studios labels this as "the scariest film of all times" on their website, and this self-proclaimed title comes into question in the maze reenactment of this horror classic. The maze sticks through the script and doesn't miss a single iconic scene in the movie, portraying it wonderfully by submerging you into a baby powder-like smelling house with priests sprinkling holy water at you in entertainment.
The maze is however repetitive in nature, and lacks any sort of diversity amongst antagonists, making the jump-scares more and more predictable. Ranking this maze as the worst maze on Halloween Horror Nights certainly doesn't serve it justice, but the lack of dynamic and versatility of the sets used unfortunately forces The Exorcist into eighth place on this list.



7. Terror Tram

If there's one Harry to visit at Universal Studios, he can be found at Hogwarts earlier in the day, as clown "Hollywood Harry" and his culprits' tricks fail to captivate their audience throughout Horror Night's most beloved attraction.
Yes, the trip on foot inside the sets is iconic despite its execution and that is why it is even on this list, otherwise the Terror Tram stands as a disappointing hassle for a dull and brief trip.
6. Jabbawockeez


Its hard to give these guys a proper introduction, but after selling out shows on grand stages, the Jabbawoockeez are coming back to Halloween Horror Nights after last year's success, to stand as a spotlight of electrifying and heart-warming fun in the midst of the park's dark environment.
This extraordinary event is fit for all audiences, the group itself is phenomenal, and seeing them without any additional fee is an absolute privilege.


5. Krampus


If you haven't seen the movie, don't see the movie. If you don't want to see the maze, go see the maze. Krampus was a laughable addition to the maze line-up this year, but it was always to be said that the maze counterpart of the movie had a chip on its shoulder and something to prove.
The movie had it wrong, and the maze got it right, its just that simple. Krampus had a variety of monsters set to add so much to the arsenal of the main boorish but wise main antagonist, and the movie failed to portray that unlike the maze. None of it is horrifying, it was a PG13 movie, but Krampus was simply so much fun and all-over the place.

4. Halloween: Hell Comes to Haddonfield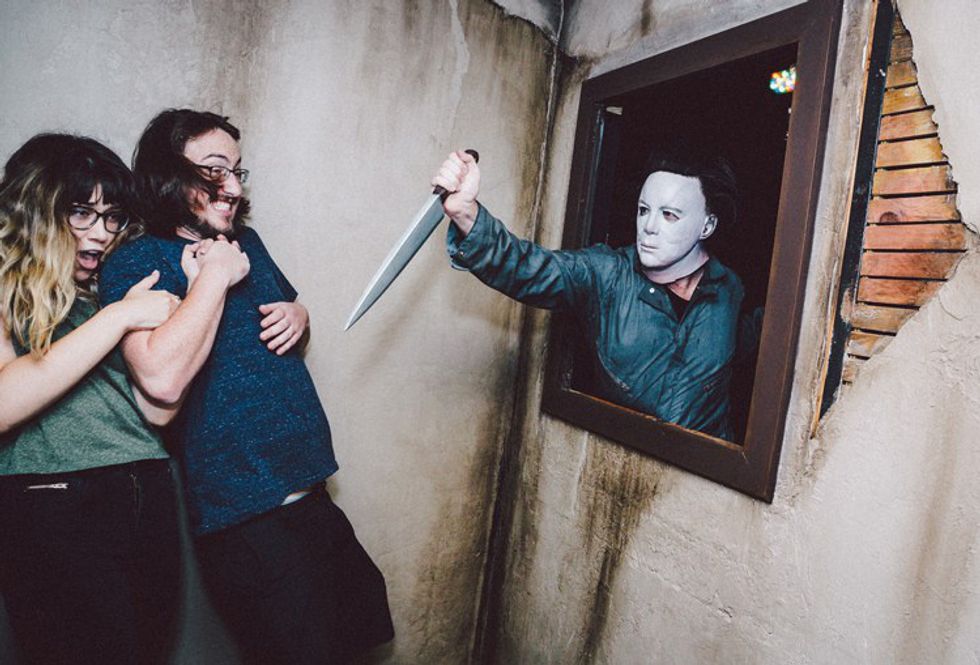 Back by insanely popular demand; Universal Studios Halloween Horror Nights' most successful maze, Halloween: Micheal Meyers Comes, returns as Hell Comes to Haddonfield to prove that horror sequels are sometimes just as good. Micheal comes to Haddonfield, picks up the plot of the end of the original classic, where you will venture to see his malicious ways from a suburban home into an hospital.
The scent driven experience is unique, the sets vary sporadically, the acting makes the scenes feel very personal, and everything about this maze embodies the intrigue of Halloween.

3. Freddy vs. Jason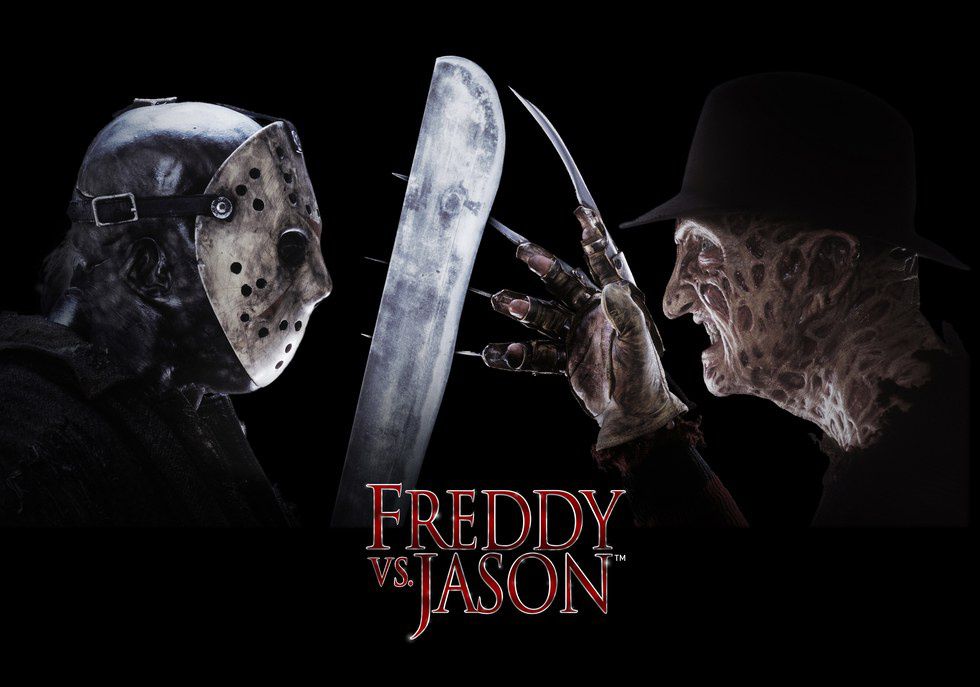 Perhaps a controversial top-pick but despite the obvious lack of plot expected, the maze gets incredibly technical in the science of jump-scares. Everything about Freddy vs. Jason was up-close and personal, from the suspense of their battle's result to the actor's immaculately timed scares that often were successfully too close for comfort.
What this maze was able to achieve was unexpected and it deserves respect for the cast's chemistry in flanking guests from both sides when least expected at a timely distance. This one is not to be missed if you're truly seeking to be terrified.
2. American Horror Story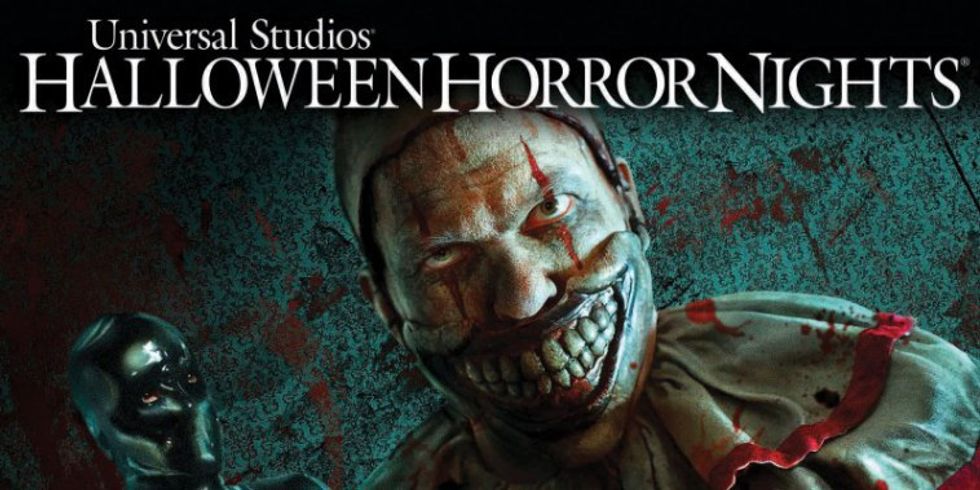 Sided along classic figures like The Exorcist, Leatherface, Freddy, Jason, and Meyers, American Horror Story should settle in comfortably as the next iconic horror series to last eternity. The likes of Murder House (Season 1), Freak Show (Season 4), and Hotel (Season 5) combine to bring alive everything odd about AHS for guests to experience for the first time or to finally be able to live through.
This maze stands alone when it comes to multidimensional setting filled with an enormous quantity of characters that absolutely will not disappoint anyone. This award-winning show is extraordinary on and off the TV screen and it was very hard to not label as the very best one you'll have the chance to see. In other words, run here, run here as fast as you can because its bound to be packed throughout the night.
1. The Texas Chainsaw Massacre: Blood Brothers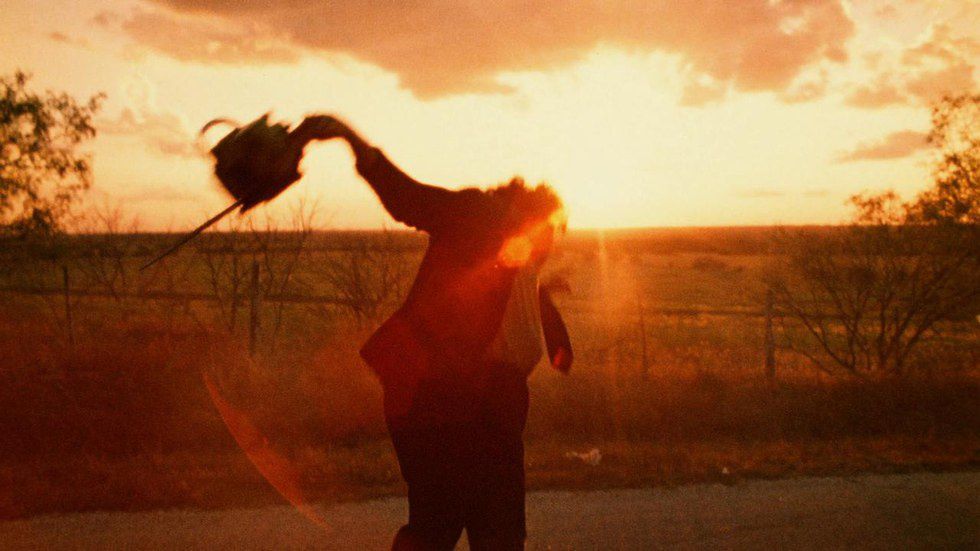 Maybe it was the greeting upon entering the maze, maybe it was the atrocious barbequed flesh smell and uncomfortable rooms throughout most of the walk, or maybe it was the purely horrifying concept that was successfully displayed that makes this the very best of Universal Studios Halloween Horror Nights.
In every aspect, this maze is the scariest trip you'll experience inside the park as it lacked any flaw whatsoever. The Texas Chainsaw Massacre: Blood Brothers is the most memorable maze that really highlights what Universal Studios is truly capable of putting you through with Horror Nights.
If you do plan to visit the park this Halloween season, I truly hope you evade the masses and get to experience each thrill. If not, I hope this list was useful to choose where to allocate time best and be terrified accordingly.

Despite incredible hype this year, Universal's Halloween Horror Nights delivers another routine thrill you and your friends will not want to miss.