If you have watched the news or read a paper at any time within the past year, then I'm sure you know who Tomi Lahren is. If you don't know who she is, Tomi Lahren is an American conservative political commentator and former television host currently working for Great America Alliance, an advocacy organization that supports President Donald Trump.

She is best known for hosting Tomi on TheBlaze. Why am I telling you about this you ask? Well because regardless of your political party, Tomi Lahren is someone who should be considered a role model.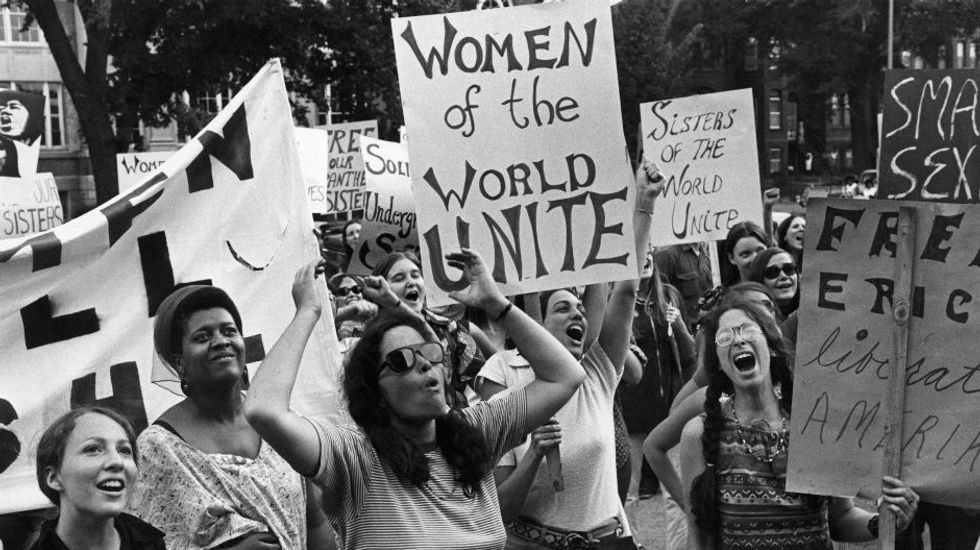 Since the 2016 political election, everything leading up to it, and after, women's rights have been a very sensitive topic among both political parties. The argument right now is that woman are not equal to men, we are underpaid and underappreciated. People are saying that now is the time for women to stand up and assert our presence.
It's not that I don't agree with all of those things, but I believe that we already have a great deal of a strong female presence representing us; I just think that woman pick and choose who those "role models" should be based on political parties.

I personally think that Tomi Lahren is one of those women who is overlooked and under-appreciated by the female population because she supports President Donald Trump. But again, regardless of your political party, Tomi Lahren is someone who little girls should be looking up to and told about.
Tomi graduated from the University of Nevada, Las Vegas with a B.A. in broadcast journalism and political science in 2014. Lahren interned for Republican Congresswoman Kristi Noem - serving as the first intern for Noem's Rapid City office, hosted her own show called Tomi on TheBlaze, and currently working for Great America Alliance, all while only being 25 years old.
If you've ever watched her on TV, then you know she's outspoken, sticks up for herself, is strong in her beliefs and is a strong, independent woman. And I don't know about you, but she's the type of woman who I would love my future daughter to admire. She works in a field that as we all know is very male-dominated and has still made a name for herself and is well respected. If she wasn't, you wouldn't be seeing her on TV still.

The world right now is in a weird place. It's like we are ALL fighting to figure who we are and who we want to be. Sometimes I think as women we forget to stand by exactly what you were marching for a few months ago - equality and the building up of a woman and our inner strength.
Why then do we tear down the woman who is doing exactly what you march for, just because they support someone that you don't? Tomi Lauren embodies everything that you marched for.
Working towards equality- working in a male-dominated field.
Strength- Having the power to express herself as a woman, freely and without regret.
Tomi is the perfect role model for all little girls who dream of really being able to do whatever they want when they grow up. Tomi represents all woman whether you like it or not, and I am all for having strong, outspoken, REAL, and opinionated women getting what they want, and not giving a damn what anyone else thinks. Aren't you?
So let us all be reminded to ACTUALLY build up all woman for doing what they want and kicking ass REGARDLESS of political party. Because really, Tomi is doing everything you all want women to be doing, and kicking ass at it.
I raise a glass to you, Tomi. I admire everything you do for the advancement of women while staying classy and sticking to everything you stand for. I could only hope that one day, we as females can learn to appreciate ALL women, no matter what they believe in or do with their lives.
Laurel Thatcher Ulrich once said, "Well-behaved women seldom make history." Tomi Lahren is ONE of those women. Keep doing you girl, keep doing you.