While Tomi Lahren spends every "Final Thoughts" video ranting about how lazy, idiotic, and immoral all Democrats are, all I can focus on is the hypocrisy. It is possible to have civil conversations about politics, but Tomi Lahren spends the entirety of each video explaining why liberals are idiots for doing one thing, while she and other Republicans are doing exactly the same. Since I do not have all of the time in the world, I can only highlight a few of these hypocrisies, but trust me, you could find many more.
1. Tomi never misses an opportunity to refer to all Democrats as "snowflakes." In fact, she has an entire "Final Thoughts" commentary on what a snowflake is. I find it interesting that Lahren defines a "snowflake" as someone who gets easily offended or gets their feelings hurt, yet reserves this term for liberals only. Meanwhile, she is also ranting about how offensive it is that people are fighting for the rights of transgender people or kneeling during the national anthem. So don't worry, Republicans get offended too, but it just so happens that they coined the insult, "snowflake," first.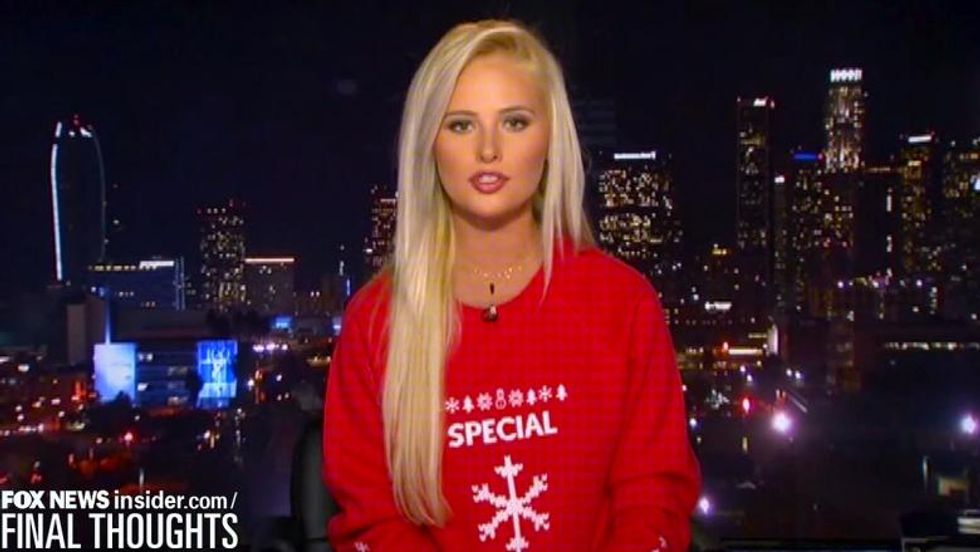 2. I watched Tomi Lahren's speech at Liberty University, and within the first five minutes she had used the term "Crooked Hillary" and bashed liberals. However, she then stated that "your faith, your political beliefs, and the way in which you see the world are important pieces of who you are. Don't hide them, don't sugarcoat them, and please for the love of God, don't change them to fit in or be accepted." That is very sound advice, except wildly hypocritical coming from Tomi Lahren. She makes her living explaining not just her own political beliefs, but bashing Democrats for being absolutely moronic. She is giving this speech to a room full of conservatives which is of course why she says not to change their beliefs, because they are the same as her own.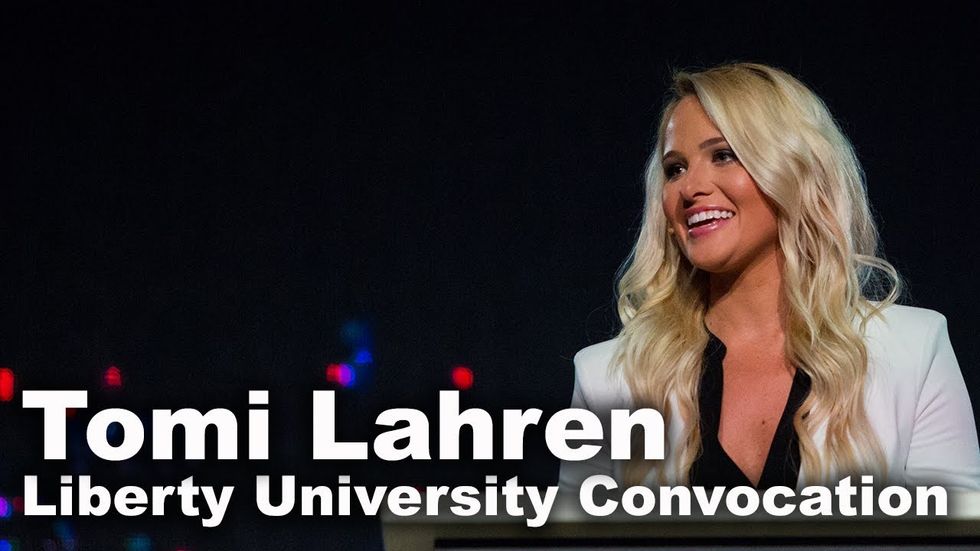 3. Tomi Lahren is a huge supporter of our current president, and is very open about that fact. She spends a lot of her time defending him and his decisions, and stating that it is disrespectful for Democrats to talk about him the way that many do. While she seems to feel very strongly about respecting our nation's president, she doesn't have any reservations about trashing former President Barack Obama. Sure, he's not our current president, but this isn't a new thing for Tomi. Obama has been a subject of her videos since her time on The Blaze. She also claims that Democrats and the "dishonest media" will never acknowledge all the GREAT things that President Trump has accomplished. However, Tomi and her fellow Fox reporters are unable to recognize any positive thing that President Obama did during his eight years in office.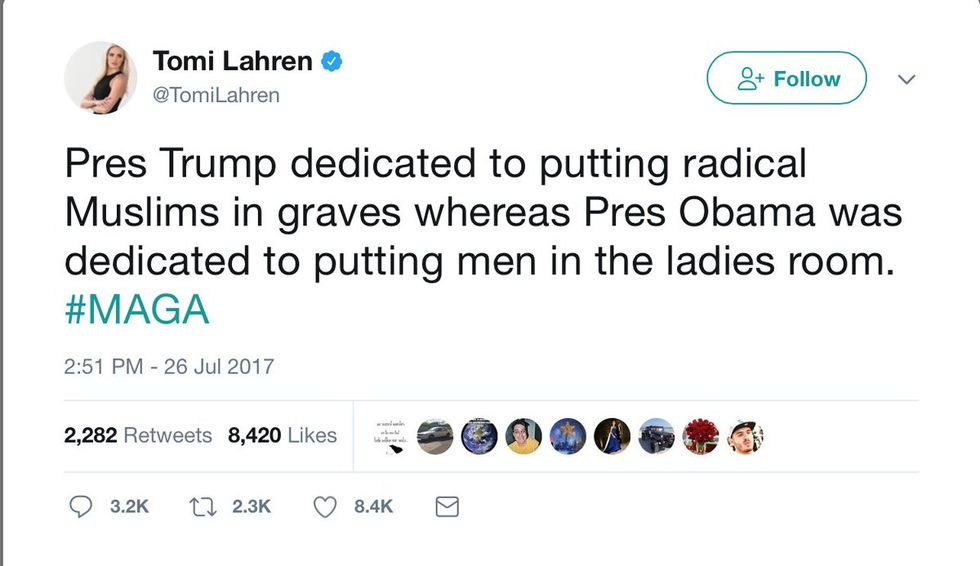 So we all know that Democrats and Republicans do not agree, and that is perfectly acceptable. But Tomi Lahren and many of her Fox News co-workers want to pretend that they are holier than thou, acting as though they are victims under attack by all Democrats. Politics is brutal. But that brutality is certainly not one-sided.