Without realizing it, I had become hopeless for the future of the United States. Watching the president in office was not easy, and having to hear his hurtful rhetoric was hard. I thought so many people shared the same sentiment, and I was worried that almost everyone shared the same sentiment.
It was not until the protests combined with the results of the election did I realize the people had the power, and together, we can move forward.
I (virtually) sat down with Nick Keller, the creator of the 'Together' nonprofit, who said that day that he watched George Floyd be murdered by police, he knew he had to do something. "That day it was just hitting me on an emotional level. There was so much division, so much hate, and I knew there had to be something I could do about it. The idea of selling merch just popped into my head."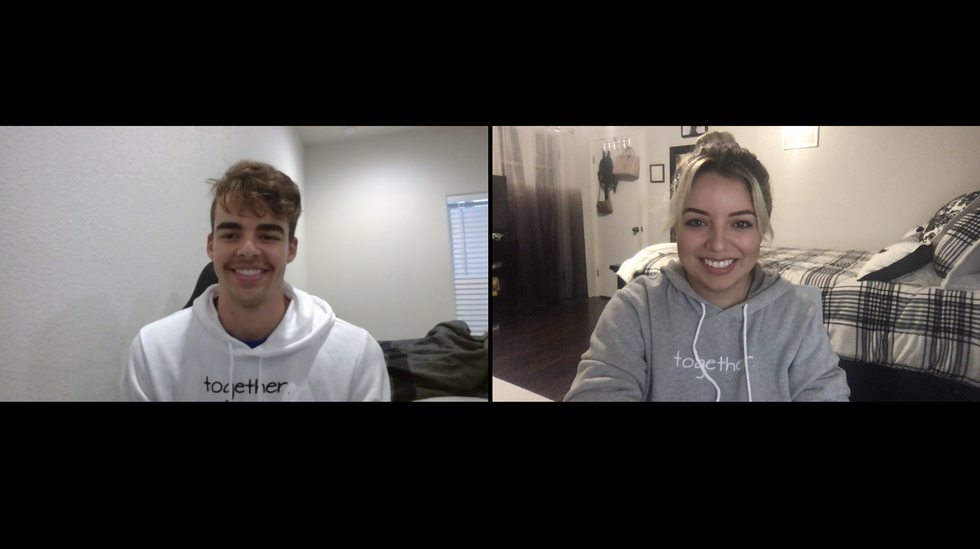 Nissa Diaz
Nick is a sophomore engineering major at Texas A&M University. He claims he's just an "ordinary person," however, he is doing an extraordinary thing. He is selling merchandise (t-shirts, hoodies, masks, available here) that is completely non-profit, all proceeds go towards the My Block My Hood My City foundation. "I knew I wouldn't want to make money off it, that would defeat the whole purpose." Then he said he pondered what organization is doing something to bring people together, or to better society. "I came across the My Block My Hood My City foundation, my biggest thing that drew me to them was their youth program."
My Block My Hood My City provides underprivileged youth with awareness and possibilities that go beyond their neighborhood. One of their pillars is also interconnectivity, something Nick is very passionate about.
When I asked Nick what his philosophy was, he said, "we chose together because our society is more divided than it's ever been in my lifetime. Rather than looking at it [racial inequality], let's look at it as everyone against racism. Looking at it as everyone against a problem rather than everyone against each other."
I also asked Nick how his experience was with starting a non-profit during a pandemic. He said quarantine freed up more time for him, and it wasn't easy to start. "It [quarantine] has held us back from a lot, like doing in-person things and just setting up a shop and selling t-shirts. I was terrified to start. Mentally, it was the biggest hurdle I had ever gone through."
I asked Nick what his advice was for those hesitant to start their own non-profits or advocacy. His best piece of advice was just to go for it. "Even if it doesn't work out, you're going to learn a lot. If your heart is in the right place you don't lose anything from trying something."
Nonetheless, Nick has been successful and seen growth and support in his non-profit. When I asked him what is one thing he wanted people to know about either himself or his non-profit, he highlighted his non-profit, saying "This project is not about me, so that's tough to answer. But the non-profit, regardless if you order merch or support our non-profit, I think the biggest thing I like about is there shouldn't be a debate about it. Coming together just makes sense."
I had to get political, and I asked Nick what he thought about the election results, and if it makes him optimistic.
"Let's work with what we have, let's speak up, don't just sit back and complain. Let's look at the issues in our world and let's look for a solution."
He also mentioned if you don't like something, start a non-profit, raise money, rather than just sit back.
When I asked Nick what was in store for the future, he was very optimistic. "Definitely more merchandise, helping more organizations, I would love to do things in-person after the coronavirus situation."
People like Nick are why I have hope for the future of our country. Seeing people coming together to protest, use their voice, vote, and simply be better for the greater good of our country, leaves me feeling very optimistic.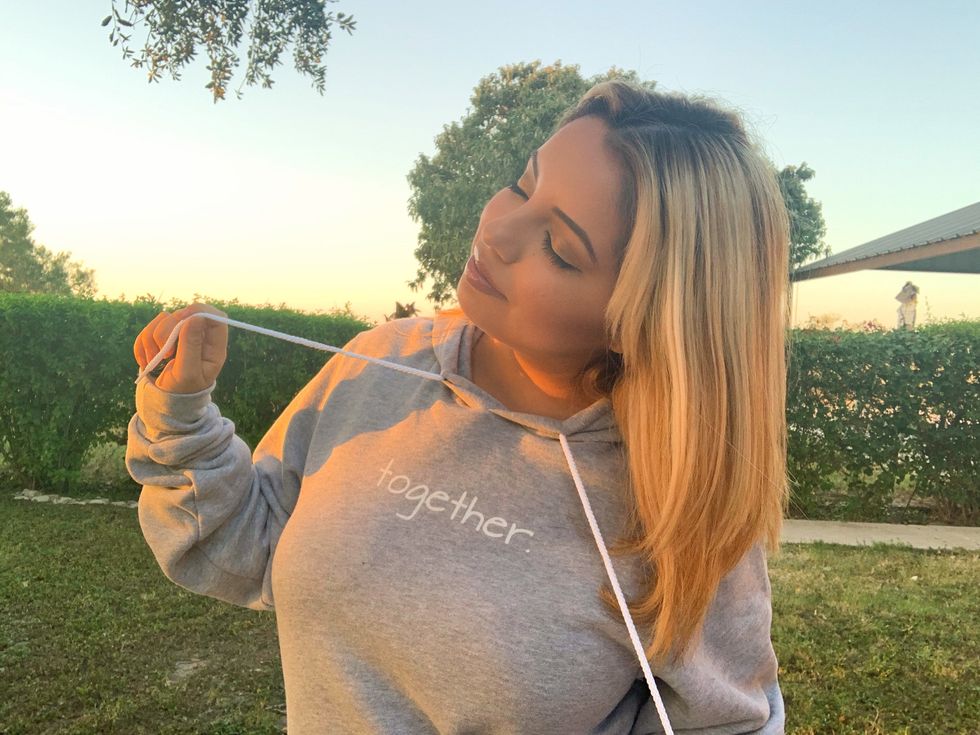 If you would like to learn more about the Together project, this is the official website. Nick encourages you to follow his non-profit here, so you can stay up to date on future events, and sharing posts is also a huge help.