It wasn't until I hit 23 years old that I started getting hangovers. It could've been from two glasses of wine or even a margarita at happy hour, the next day, consider me bed-bound until further notice.
After hearing the possibility of a couple of gummy bears preventing hangovers, naturally, I was very skeptical.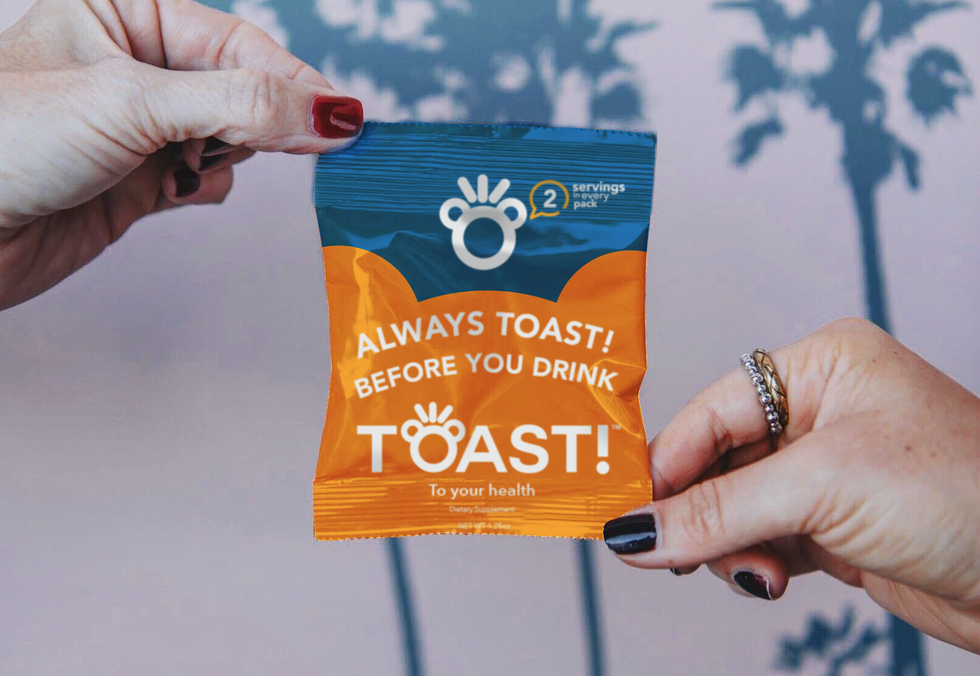 TOAST!
What is TOAST!?
TOAST! is a company that offers "Before You Drink" gummy bears that are supposed to process the alcohol in your body to acetate, which is harmless. Yeah, I'm no science buff, but the proof is in the hangover — or, lack thereof.
The gummies contain nutrients that make it possible to break down the alcohol in your body properly which, in turn, eliminates the hangover.
To learn more about the contents of the gummies and what exactly they do to prevent hangovers, read the science.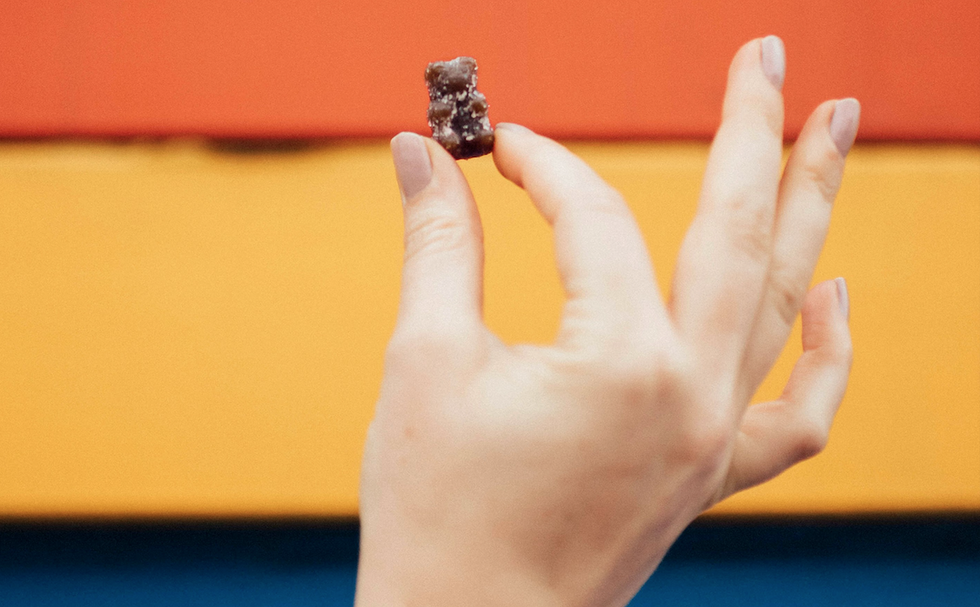 TOAST!
How did I use them?
Soon as I got these little purple gummies in the mail, I cracked open the cheapest bottle of wine I could find that I KNEW would incapacitate me from a hard hangover the next day and got to sipping and watching every chick-flick you could think of.
But before I drank my cabernet sauvignon, I popped five gummies in my mouth and waited for about an hour.
You don't need to avoid certain alcohols or not eat anything during your happy hour for the gummies to work, you can just eat the gummies and go about your life.
Overall review?
The gummies are super easy to consume and aren't hard to eat, it's like eating your favorite Scooby-Doo fruit snacks, just not as tasty.
They are by no means gross or hard to swallow, but they do have a little bit of a funky aftertaste that wasn't my favorite. They are blackberry flavored, which you can definitely taste, it's just the little aftertaste that isn't great.
"OMG come on, did they work or not?!" you're probably asking right now so I will get right to it, YES. They work.
To my surprise, I woke up the next morning with no pounding headache, nausea, or foggy brain. It was like I didn't drink at all, which I prefer to the alternative.
I give these gummies a 9.5 out of 10, a half-point knocked off for that tiny aftertaste that I wasn't fond of.
So if you suffer from bad hangovers, you need to invest in these "Before You Drink" gummies, you will not regret it.
It is $34.99 for a carton containing 16 servings gummies. If you want to take a baby step and try them out on a smaller scale first, you can purchase a sample pack with two servings for $4.99.
Half of ALL proceeds are going to be donated to the Black Voters Matter Fund!
Disclaimer: If you are allergic or have had reactions to any of the ingredients mentioned on their site, do not take them!
As a TOAST! Associate, Odyssey may earn a portion of qualifying sales.