Congrats on getting into DePaul University! You're going to have a college experience unlike any other being a Blue Demon. And even though times are tough, let this old coot tell you a bit more about what your time at DePaul might be like in the greatest city of the world.
Clifton is the best dorm. Don't let anyone tell you otherwise.

DePaul's Clifton-Fullerton residence hallInstagram
They call it Hotel Clifton for a reason. As the newest dorm on campus, Clifton is probably the most ideal and comfortable place to call home your freshman year. If Clifton isn't available, then U-Hall across the street is the next option followed by Munroe and Belden halls down Clifton Avenue. Just... avoid Corcoran and Seton at all costs.
The city literally is your campus.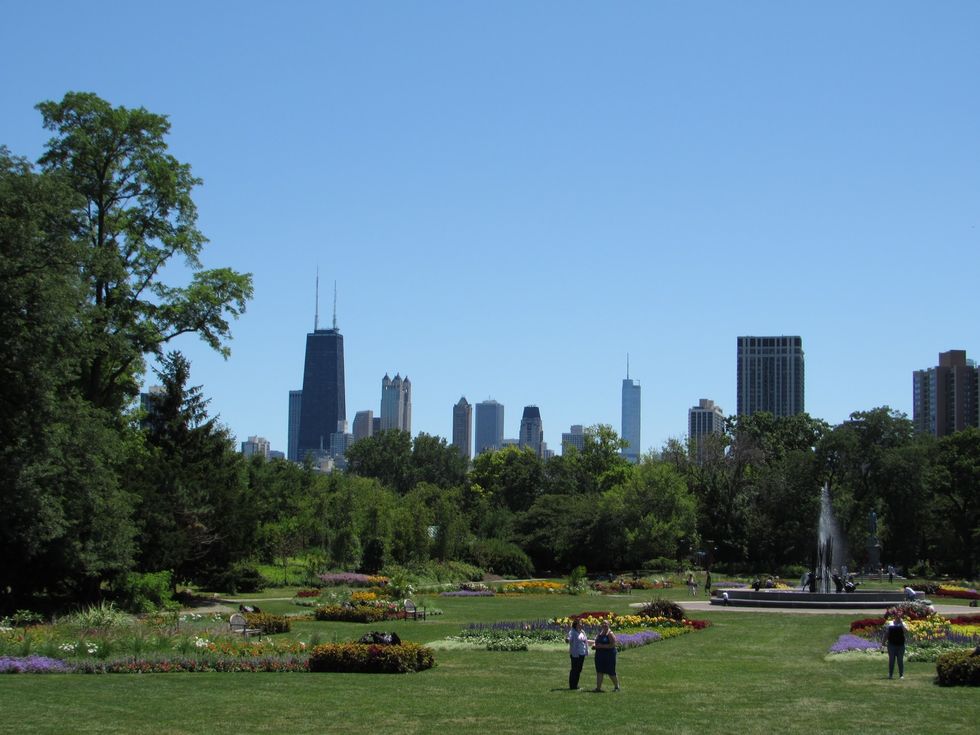 Lincoln Park, Chicago looking southPersonal photo
Chicago is unlike any other city in the world. With each neighborhood having its own story, culture and lifestyle, be sure to understand that there is more to Chicago than just Lincoln Park and the Loop. For starters, be sure to visit Wicker Park, Lakeview, Chinatown and Hyde Park, and that's just the tip of the iceberg.
Chicago = food, food, food.
It goes without saying Chicago has food options for literally everyone. You can go get a hot dog at Devil Dawgs on Sheffield, a greasy grilled cheese at Cheesie's on Belmont, a piping hot bowl of pho on Argyle, some dim sum TO DIE FOR in Chinatown and of course, Portillo's never gets old. If you haven't explored Chicago's food scene, are you living in Chicago?
Don't feel bad for not going to games.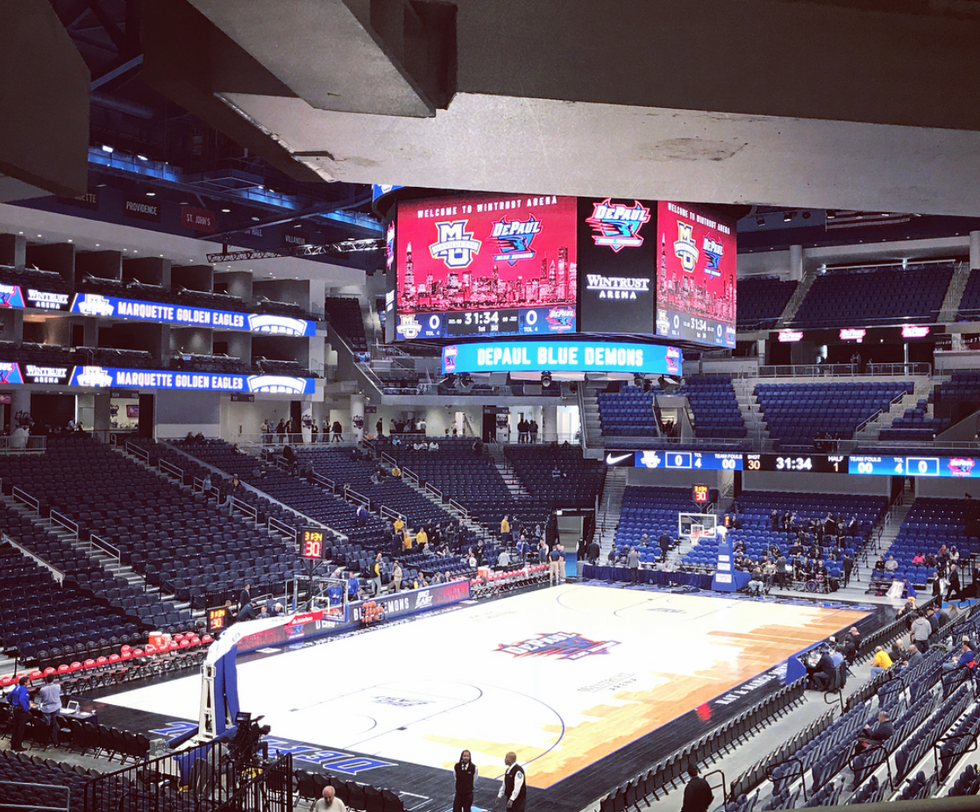 The Wintrust Arena in ChicagoInstagram
DePaul's basketball teams are among some of the best in the nation. And while that's reason enough to get in on the school spirit, don't get discouraged for not being able to because where our teams play is the Wintrust Arena, literally on the other side of town. If there's anything to be excited about school-event-wise, it's FEST, DePaul's annual spring concert that surprisingly has killer lineups every year.
Chicago's weather is bipolar in every sense of the word.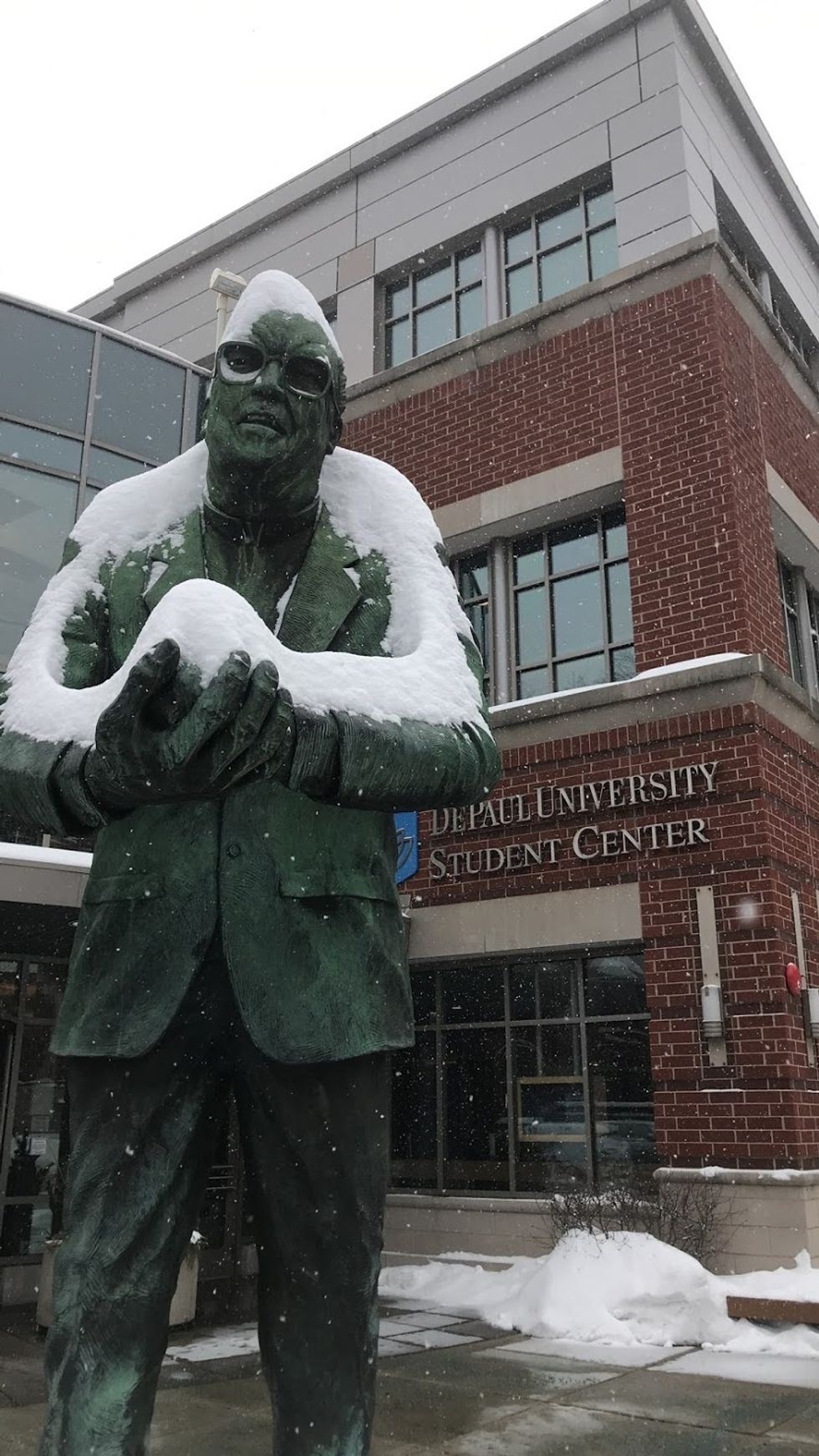 The Father Egan statue covered in snow outside DePaul University's Student CenterPersonal photo
Especially in the fall and winter, Chicago's days can go from freezing in the morning to a total heat wave in the afternoon. Or better yet, sunshine during the morning to a couple of inches of snow by the end of the day. And yes, all of these have happened in the course of 24 hours. The bottom line? Pack one of everything, and maybe more.
Be prepared to ask "What must be done?"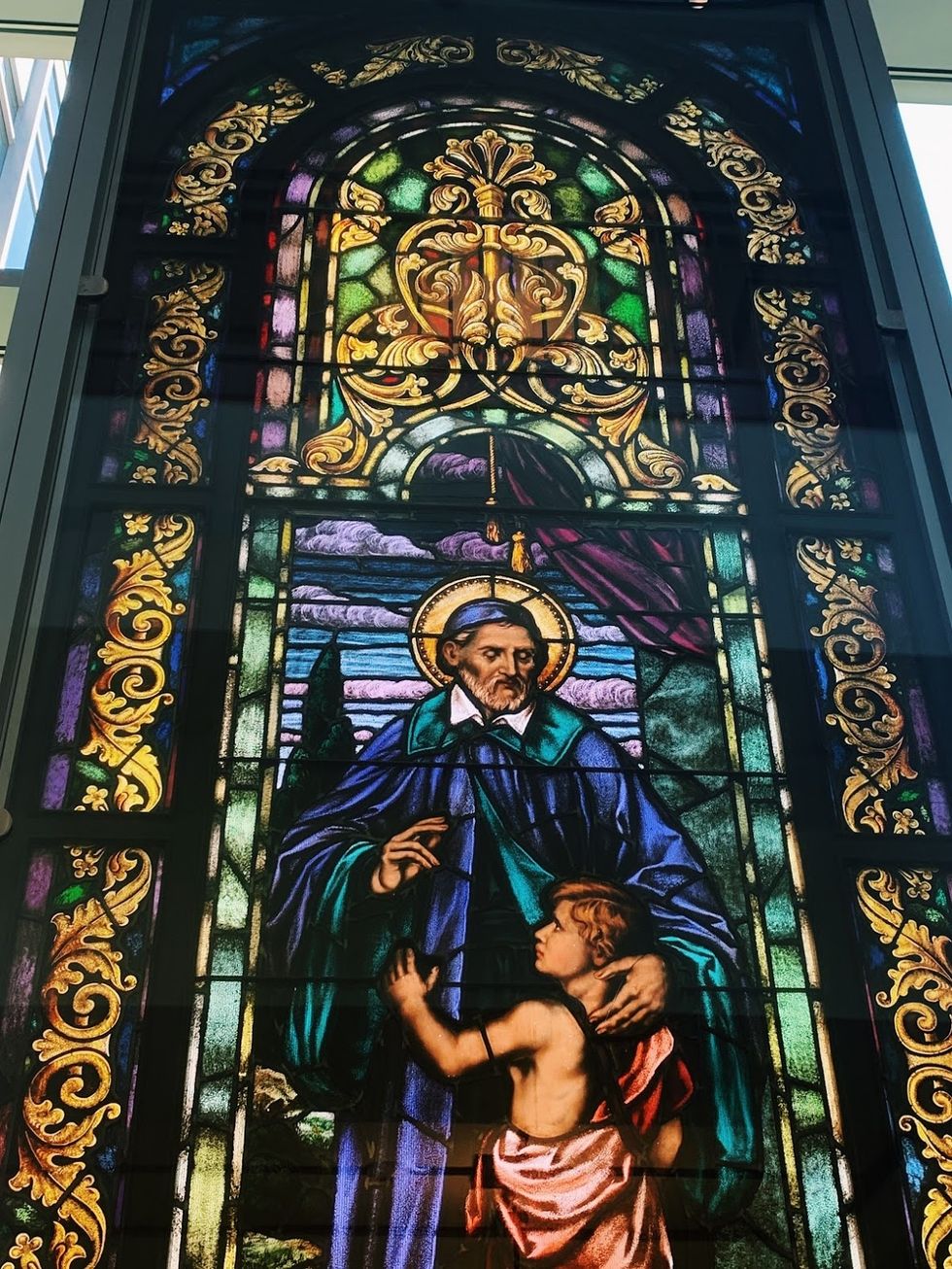 A stained glass window featuring St. Vincent de PaulPersonal photo
It's the famous words of our patron St. Vincent de Paul. It'll be your mantra for the next four years and will guide you as make all of your major decisions in your journey to earning your degree. "What must be done?" That choice is yours (mostly joking, but for real, be prepared to hear this a lot).
Yet in all seriousness, going to college in Chicago is unlike any other. As you embark on your time at DePaul, be open to the experiences and stories that you'll encounter along the way. Chicago has a special feeling to it that'll make you re-think how the world works. You made the great choice in choosing DePaul and the Windy City.
Now, go live it.