Oh, grandma. Today, I am in the midst of a bittersweet sadness. This door is closing but I think it's time for both of us to remember and look back on the greatness that lies behind it.
On any given day, I could always go up to your office and even if I just didn't want to be alone, you allowed me the space to sit and just be. You made me laugh when I wanted to cry, hugged me when I couldn't tell you what's wrong, and held me in your heart when I couldn't find the strength to even go up to see you.
In November of 2017, I wrote an article titled "Blood is Not Thicker Than Water." In this article I wrote the words:
"Water, the connection between those three mentoring individuals and myself, is so much greater than any blood. This, though, is one of the greater reasons I am where I am today. Without that experience of having to question the saying about blood being thicker than water, I would not be at the University of Dayton living out that promise. Thankfully, the questioning of the famous saying has only led me right back to that small corner of the world in the second floor of a building that I have, thankfully, been blessed to now call my home."
You've helped make that place my home.
I remember at one point, I was going to leave the office and you saw my arm. You saw the effect of my own mind on my physical being and I can still see your face and hear you say, "Bri, please be safe and know I'm here for you." You gave me hope.
At one of our retreats, I remember that I wasn't eating and you pulled me outside of the room and looked at me and said, "Bri, do you know how much we care about you?" and in that moment you gave me something I've been searching for for a long time: a reminder of my worth.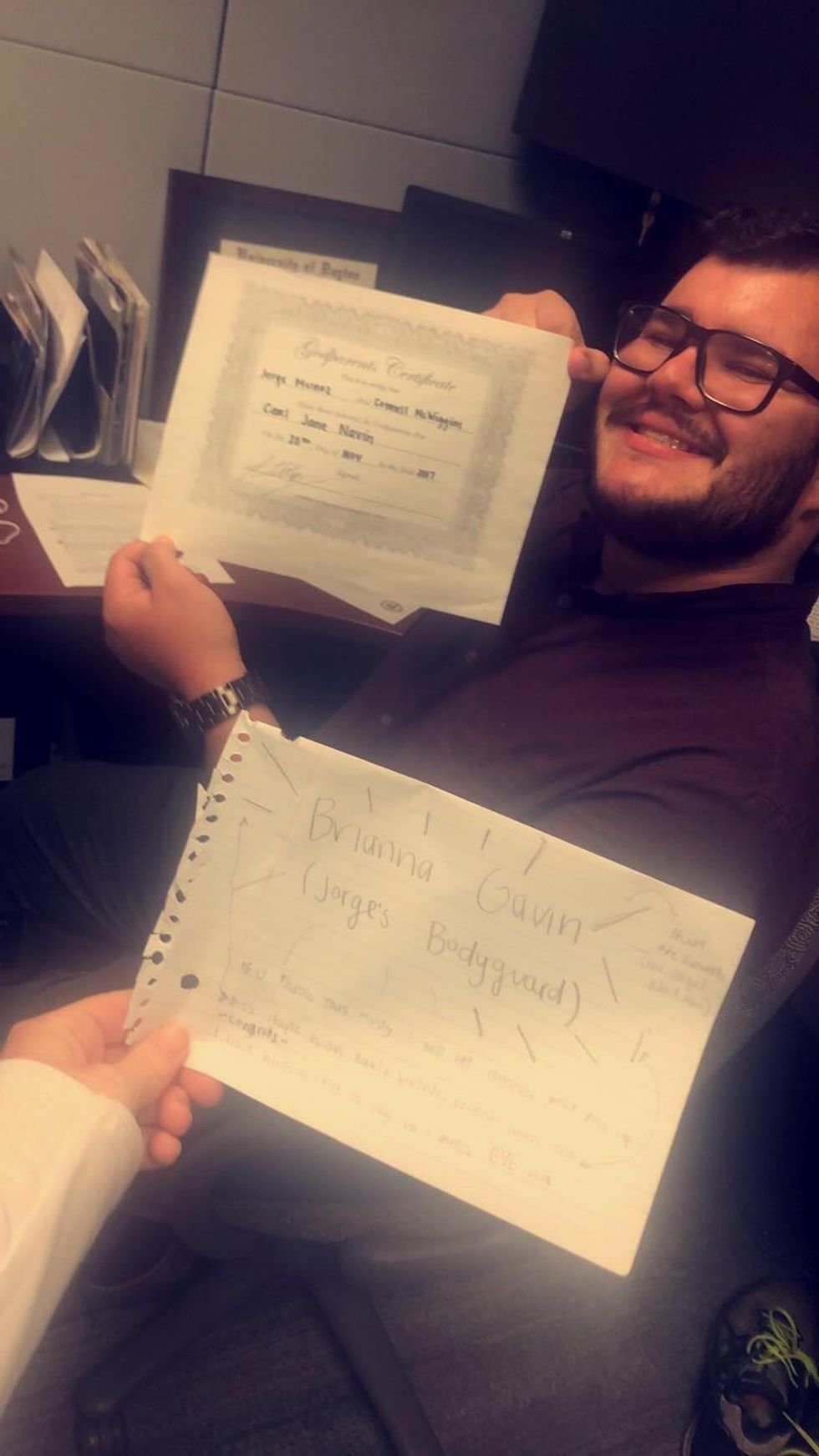 Brianna Gavin
I remember many times sitting at Starbucks while you were working or just doing homework, and we'd talk about anything random and for awhile that helped me get out of my head. You helped me see sunlight on my darkest days. No matter what, I felt like I could tell you anything without you judging me (at least not too much).
You have never given up on me, EVER. Even when I know I'm getting ready to get in trouble with any other member of the staff, you provide a safe space and buffer between my emotions and whatever problem was being faced that day. You've never left and if I were a betting woman, I don't believe you ever will.
Every time I would go up and tell you things about work, classes, life, or literally anything else, you always offered an open ear. No matter how busy you might've been, you were always there to give me what I needed. Even when things are stressful for you, I always did the best I could to hear you out, too.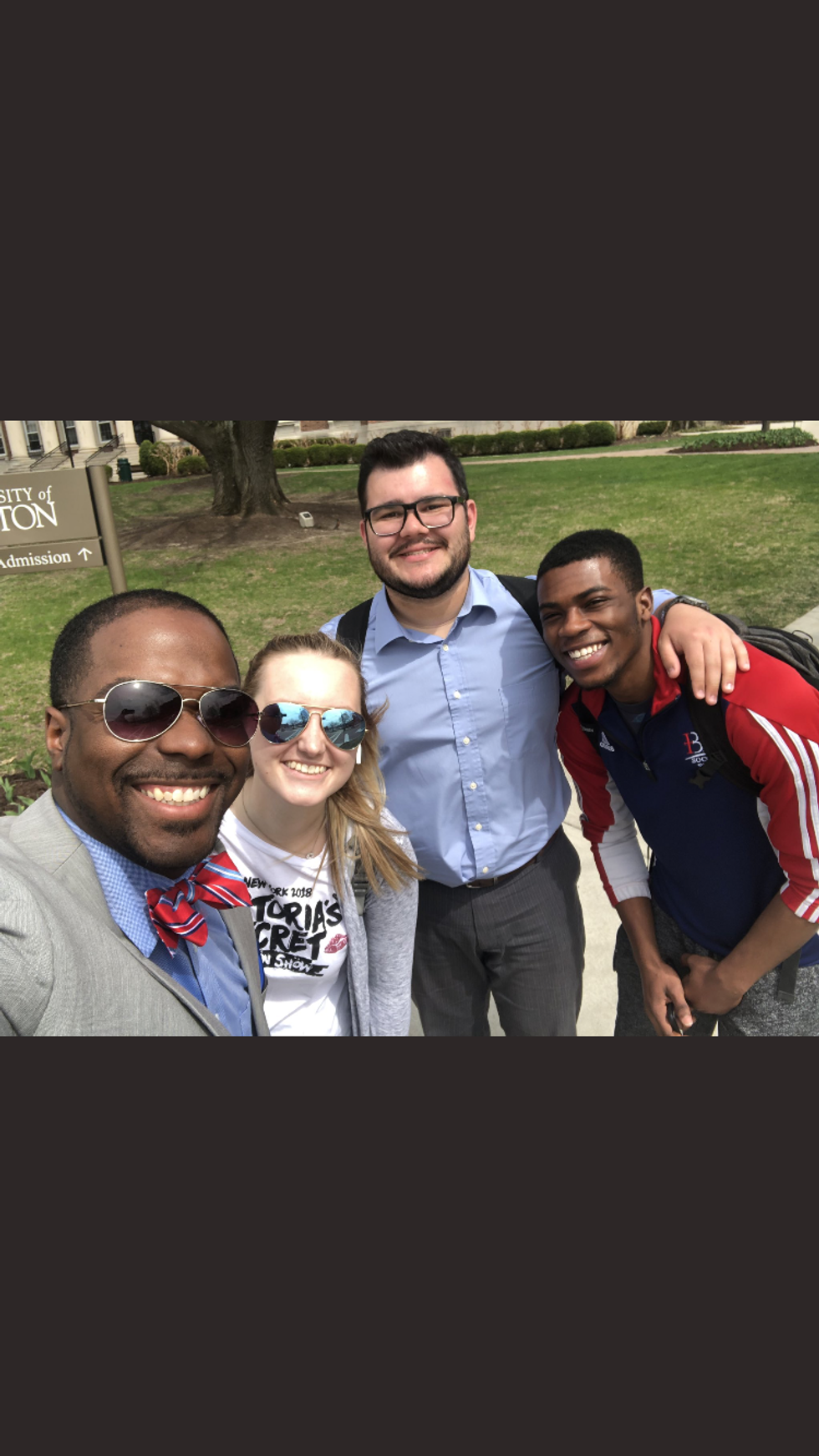 Brianna Gavin
When I moved in on August 9th, 2017, I never thought I would've even talked to you. I thought you were so out of pocket but after even just one day, you turned into one of the the first people (of many) at UD to make me feel like I could make it. I remember the hope I felt during those moments when you gave me that gift and that is what I carry with me still to this day.
The first things you ever said to me were..."Bri, you make friends as easily as making a snake shaped balloon." And it still makes me laugh and reminds me of what others see in me when I think of that.
BUT....with growth comes goodbyes and with goodbyes comes inevitable tears, hugs, and a little bittersweet sadness. Just recently I walked up to you crying about you leaving because it had just hit me. You wiped my tears and told me, "Bri, you know what? I'll always be here. Don't push me out of your life, I'm always here for you."
I hope you know that no matter what you choose to do with the amazing gifts and talents that've been given to you, you will ALWAYS be a part of my life and a piece of my heart. I am SO SO proud of you and all you've done and wherever you go, they'll be beyond blessed to have you.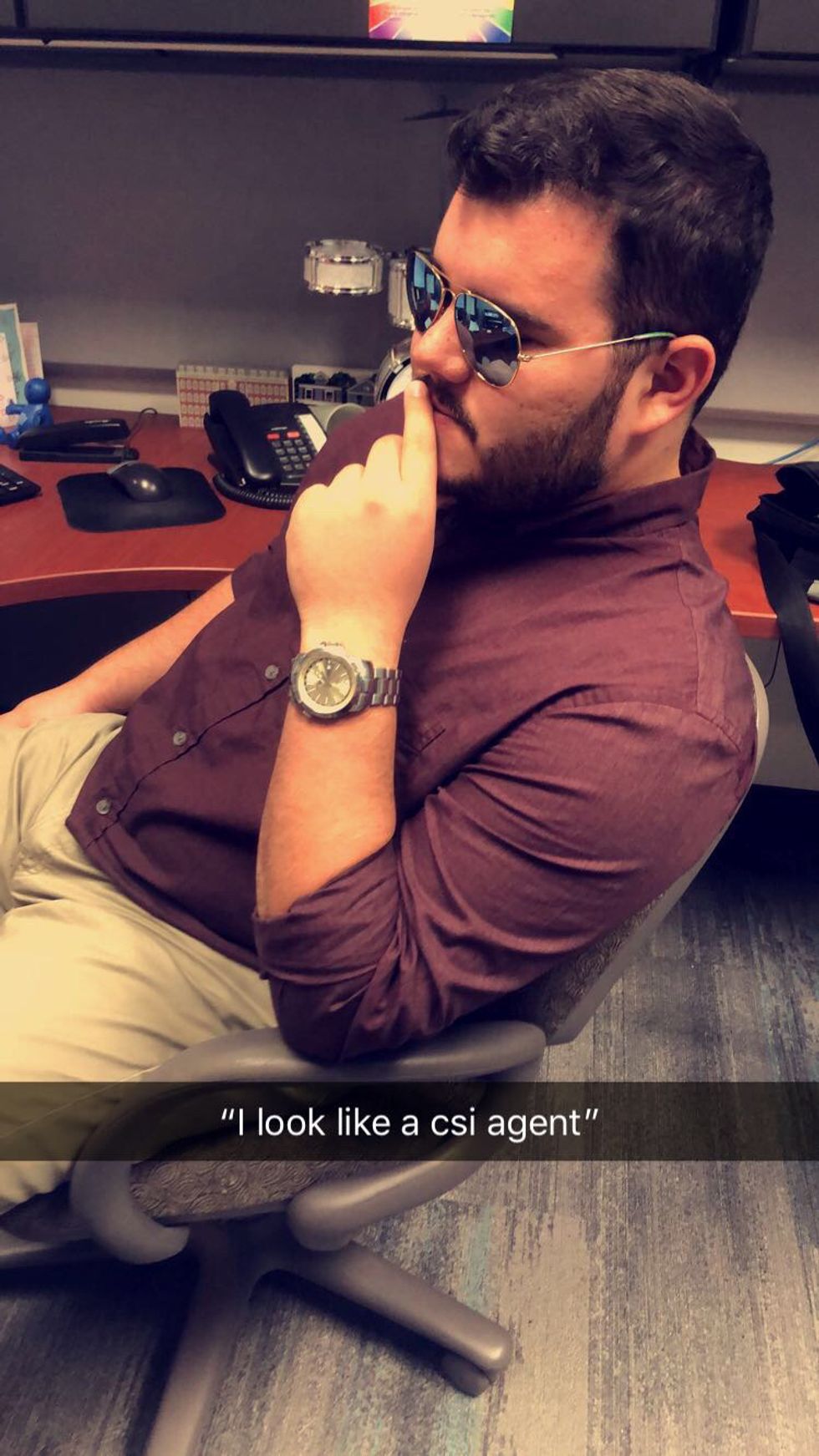 Brianna Gavin
You told me that you'd be back to see me cross that stage in two years and that even though I don't believe in that happening, you do. And I can't wait for that day because I know that on that day, I'll have you to thank for helping me get there.

After all, you are my grandma and I am your bodyguard (disregard the resignation). Thank you for being my abuela, for giving me a home in your heart, for checking on me regularly and for being one of many of the male role models UD has blessed me with.
You will forever have a place in my memories and a home in my heart, no matter where life takes us.
Love always (with a bear hug, of course),
Bri