My grandpa was unafraid. The stereotypical—and often true—image that comes to mind when one thinks of the elderly is an old man or woman sitting in their recliner while watching Fox News in horror, disgusted at what their country has become. They chastise their grandchildren about what they wear, prophesy about the how the end must be near, and shake their heads in despair. This was not my grandfather.
My grandpa was positive about the future of this country and the world in general. He was joyful in the achievements of his children and grandchildren. He was not naive to the evils that shared the world with him, but he understood that most of those evils were out of his control. Instead of wallowing in fear and phobia, he applauded the abundance of good things that he chose to surround himself with. I never once heard my grandpa say a negative thing. I'm sure he said them on occasion, but he never said them around me. Not once.
My grandpa had a lot of reasons to be fearful of the world, or even hate it. He participated in the largest, and most destructive, conflict humanity has ever known when he was stationed on an aircraft carrier as a radioman in the Pacific Theater of World War. He endured the fears of sailing into a conflict that would end up destroying over 400,000 Americans and countless millions of people across the world. But, whenever my grandfather spoke of his service, he stated it as plainly and matter-of-factly as any other event in his life. He never used his military service as a means of expressing superiority or bravery. He did what his country asked of him, and then he came home.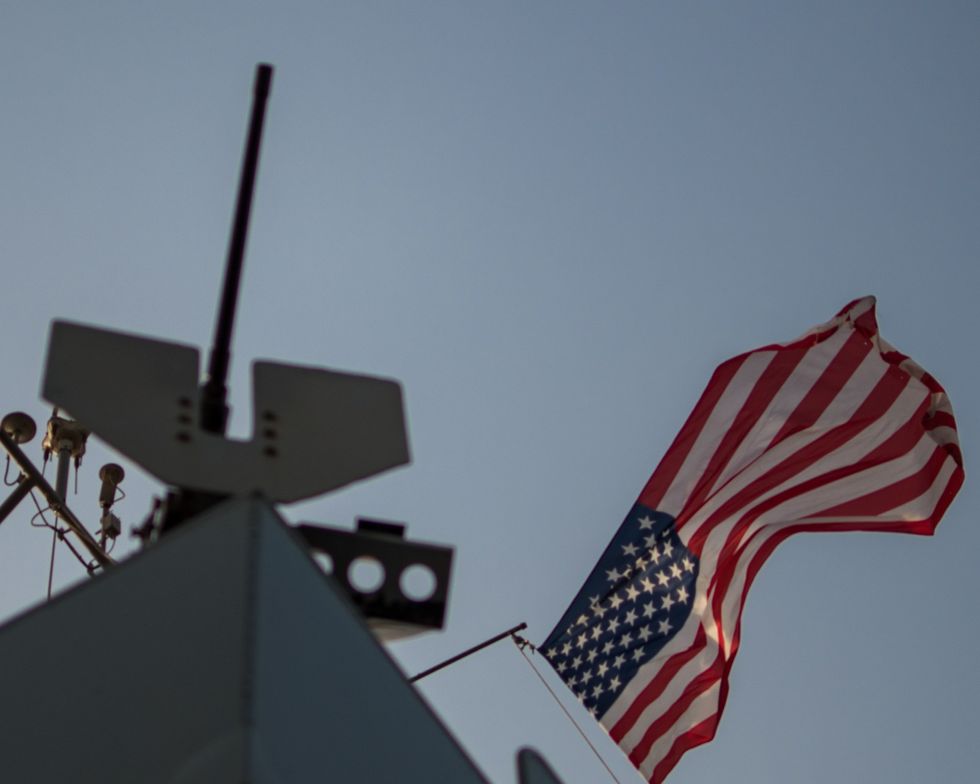 My grandpa could have been bitter and distrustful. He came of age during the Great Depression. His father was a coal miner and didn't make much money. At one point times got so bad that his family had to regularly eat a concoction of dough, water, and sugar for meals. As a young man, my grandpa was charged with putting down his dog because it was too costly in terms of food to care for. I cannot imagine how painful that must have been to have to put down a friend so the family wouldn't suffer. My grandpa saw how a stock market located thousands of miles away could destroy the lives and savings of good, hardworking people whose only crime was being a working man in America. He could have remembered those times and projected that bitterness for the rest of his life. I wouldn't have blamed him. But he didn't carry bitterness or distrust. He treasured his friends and recognized that events out of our control cannot be controlled. He never told me this philosophy. I just watched him live it.
My grandpa saw me fail at college twice, heard about me getting involved in drugs and criminal activity, and witnessed me, his grandson, throw away every opportunity that was given to me. He never once chastised me for it. He never once asked me about it. He never once expressed his condemnation. He only expressed delight when he heard I had been accepted into Boise State University after bombing community college twice due to being arrested. It was a couple of semesters into my time here at Boise State when I spoke with my grandpa and we discovered that we were both English Major-History Minors. It's because of him I'm graduating next semester. I really wish he could see it. He deserved to know how much influence he has had on me. I wish from the bottom of whatever soul I have left he could have eventually heard the news that I had graduated.
I am severely tempted to write a conclusion that sums up the lessons of my grandpa, but that would mean I learned nothing from him. His lessons are in how he lived. His lessons are in what he did. I doubt he was even conscious of what attitudes or lessons that exuded from him; it was just who he was. He would not infringe on your life, only support and love you. I can't prove this, but I strongly believe that when my grandpa heard about all the stupid things I was doing with my life, he never confronted me because he knew that it was my life and I would figure it out on my own. He died happy and unafraid.
To Soren Franklin Cox, from your proud grandson Zachary Franklin Cox. May I be even half as you.