Dear our generation,
Over the course of many years, it would appear as if, from experience gathered from others' thoughts as well as my own, the ostensible American has appeared to have changed. America used to be the place where people across the world would come to live the "American Dream." People used to work hard to make a good name for themselves and their family; people gathered for a common cause that would benefit most people and war was waged on poverty, not against it. America has changed, and of course I have not lived long enough to see the change but I live in the aftermath.
The United States is 28th in science and 36th in math. Some of the few things America is number one is number of incarcerated people per 100,000 people and amount of people who think highly of themselves. Throughout history, it is shown that many Americans (not all of course) believe they are better than others (through the use of immigrants to do 'undesirable' jobs and the enslavement of a race to 'help' them become more civilized). That is the dark side of American history, but it stays with us. Many people sadly joke about these topics.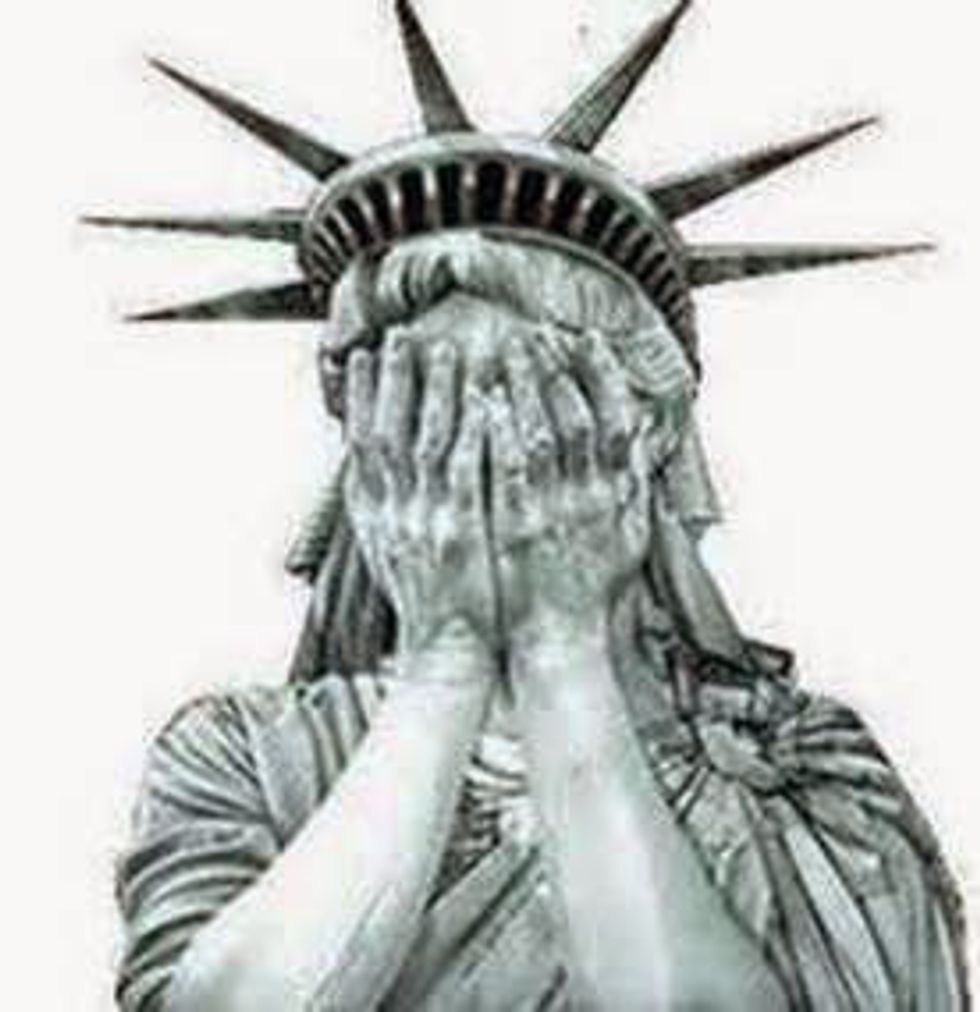 Where has America gone? We used to be a powerhouse full of people who stood up for what they believed in. We waged war on poverty, not against it. Americans used to stand together. Now we are separated by race, our beliefs and whatever someone could just blame another person on.

This country needs a wake up call. It is said a revolution happens every 200 years and maybe through time, we can fix this mess.