Growing up, fall has always been one of my favorite seasons. Not for the obvious reasons that some might have such as Halloween, the fair, pumpkin carving, or the chilly weather- but for the GRUB!
There was nothing better than coming home from school and being greeted by the sweet scent of pumpkin bread baking in the oven. Nothing would beat sitting in front of the fireplace with my slow-cooker hot chocolate in hand either.
Now that I am in college and don't have the luxury of coming home to my parents cooking up a fall feast, I have resulted in making my own autumn traditions! Here are a few of my favorite fall recipes, from my childhood to now:
1. Seasoned Pumpkin Seeds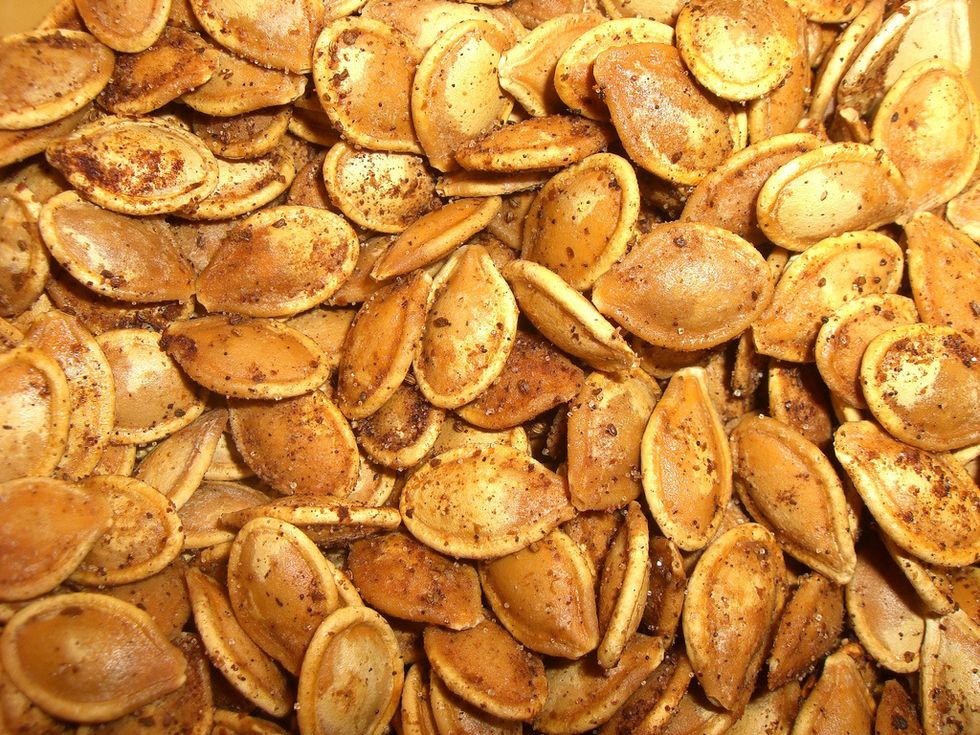 https://www.flickr.com/photos/notbrucelee/1960831471
The best part about the season tradition of carving pumpkins is gutting it for all of the delicious seeds inside! There are a number of ways you can season and roast pumpkin seeds to make them exactly how you want! Here are two roasted pumpkin seed recipes that will tend to both your salty and sweet tooth:
Roasted Salted Pumpkin Seeds
After thoroughly rinsing and drying your pumpkin seeds, preheat the oven to 350°.
In a small mixing bowl, combine the pumpkin seeds with:
Extra virgin olive oil
Paprika
Kosher salt
Garlic powder
Black salt
Feel free to add any additional seasonings that you enjoy. Sometimes to give them an extra little spice, I add cumin or chili powder!
To get the seeds as crispy and crunchy as possible, keep them roasting for about 20 to 30 minutes.
Baked Cinnamon Sugar Pumpkin Seeds
For all the sweet tooths out there, this cinnamon sugar pumpkin seed recipe is the perfect sweet treat that won't leave you feeling too guilty either! Pumpkin seeds are actually known to be filled with tons of nutrients, fiber, and protein! So a little sugar won't hurt, right?
Prep your seeds the same way as listed above, cleaning and drying them and preheating your oven to 350°.
And in a small mixing bowl, combine the seeds with:
Melted butter
Cinnamon
Sugar
Feel free to add a little honey for a more glazed texture or nutmeg to bring out that spiced harvest taste.
Depending on your desire of crunchiness, bake the seeds for about 20 to 30 minutes.
2. The Drunken Pumpkin Latte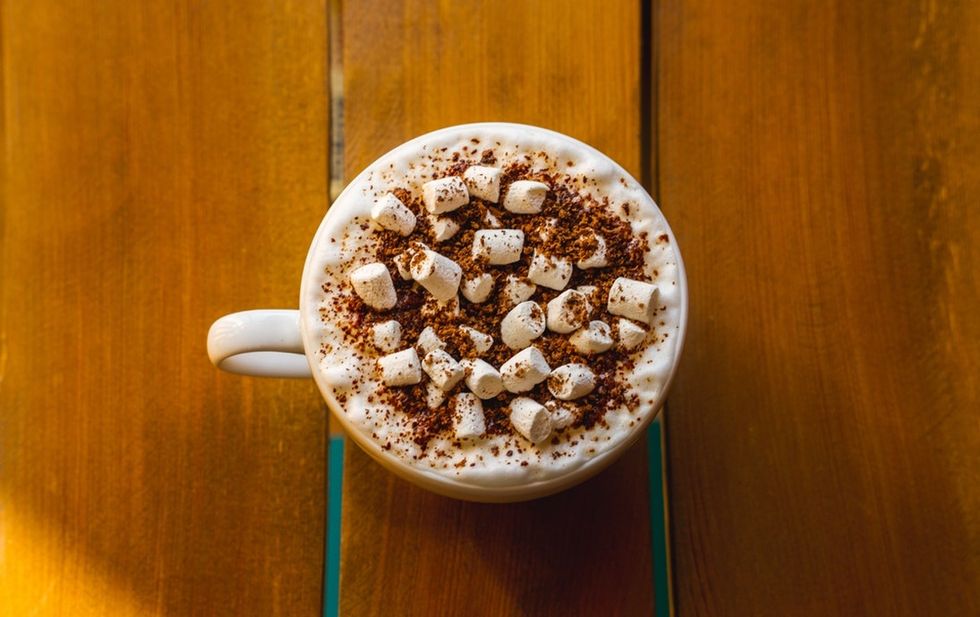 https://unsplash.com/photos/ONeHNiUKLlg
So we've advanced a little bit since the hot cocoa days...
This is a recipe my friends and I discovered on a chilly fall day last season. We discovered the Kahlua Pumpkin Spice Liqueur (aka the best invention ever) and ran with it.
Start by just making a plain cup of hot coffee (or a pot to serve for your fall festive party).
Add about a shot of the Kahlua Pumpkin Spice Liqueur.
A shot of RumChata cream liqueur to add more cinnamon spice and vanilla flavors
And top it off with whipped cream, a sprinkle of cinnamon, and marshmallows (just to make it Snapchat worthy, of course).
3. White Chicken Chili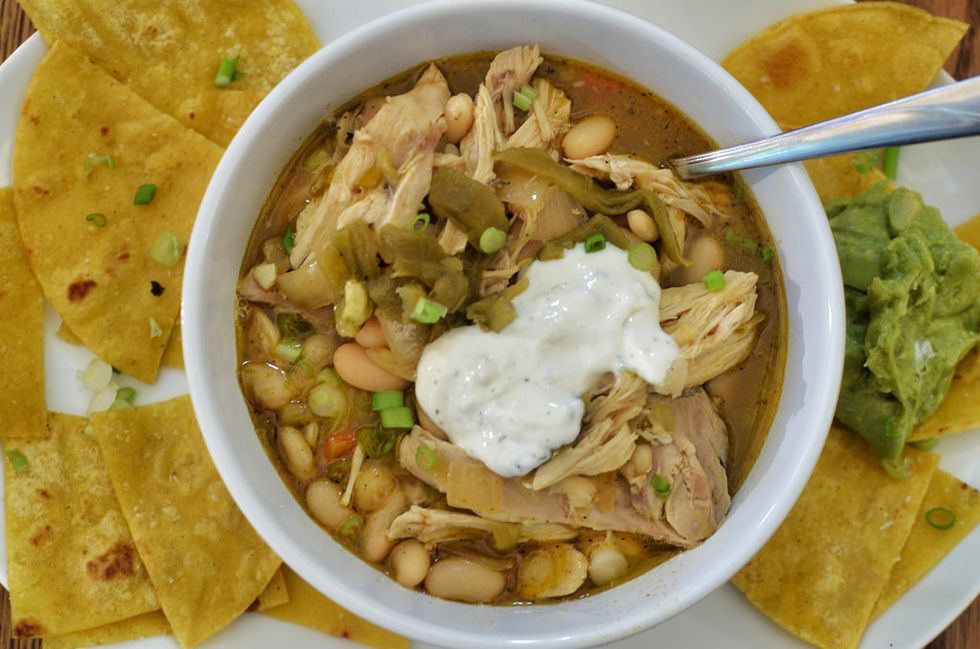 https://www.flickr.com/photos/jeffreyww/15290290762
My mom's famous white chicken chili is always my top request whenever she asks "what do you want to do for dinner tonight?" but it tastes even better in the fall.
Most chili recipes require a lot of time to slow cook and prepare- but not this one! You can make this white chicken chili in 30 minutes or less!
The ingredients include:
Rotisserie chicken (shredded)
McCormick White Chicken Chili Seasoning Mix
Cannellini beans (or white kidney beans)
Diced tomatoes
Canned corn
Besides shredding the chicken, there is no preparation for this recipe! Just throw it all in a pot on the stove on medium heat and stir until it's nice and warm.
Top off your chili with some sour cream or shredded cheese. I add in some red pepper flakes to make it extra spicy! Oh, and don't forget the cornbread on the side!
4. Spiked Apple Cider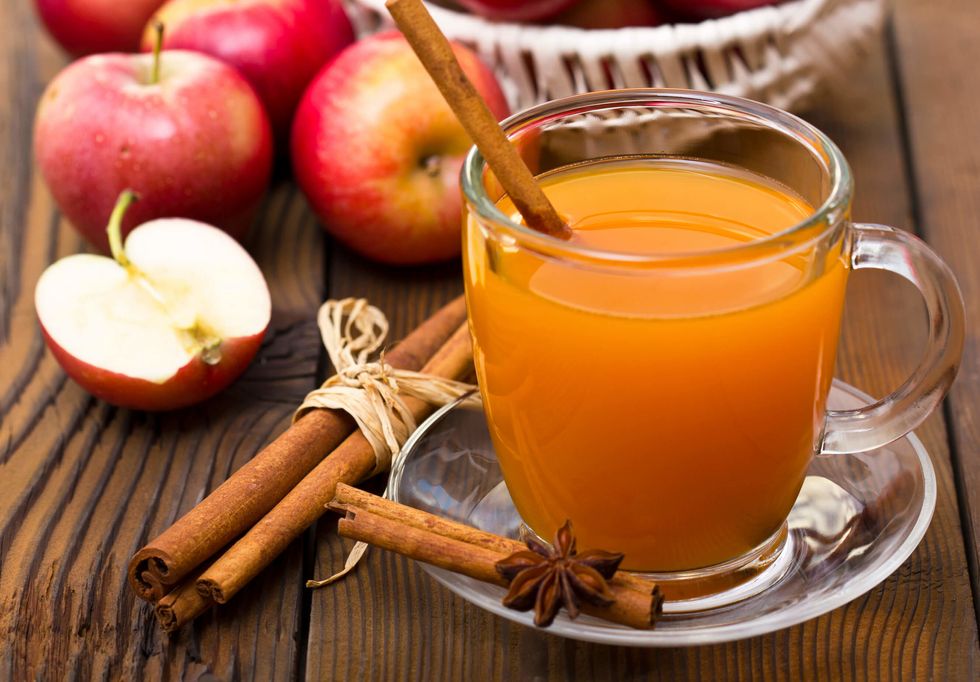 https://appleforthat.stemilt.com/theres-an-apple-for/cider/
Apple cider is one of the most classic fall treats that I have always loved- but what makes it even better is spiking it.
This recipe is also incredibly easy and only uses two ingredients! All you will need for this spiced cocktail is:
Fresh apple cider
Captain Morgan's Spiced Rum
You can always dress it up by sprinkling some ground cinnamon on top for that extra spice or even letting a cinnamon stick settle in there!
The best part about this recipe is that it can be served both cold and hot! Put it on ice for a cold, refreshing cider cocktail or heat it on the stove and snuggle up by the fire.
Making these fall treats at school while I'm always from my family during the season make me feel that much more at home.
I recommend everybody to try these recipes, share them with your friends and family, and make them part of your holiday traditions!