Throughout quarantine, one of the things I have missed the most is having girls nights with my friends. Luckily, I am fortunate enough to have outdoor space at my apartment that can accommodate a friend or two, and with social distancing and mask wearing, a girls night is most definitely possible if it is within your quarantine circle. After recently planning one, I took to Pinterest to find some fresh ideas in terms of how to plan, and I'm very pleased with the results I found.
Rosé Strawberries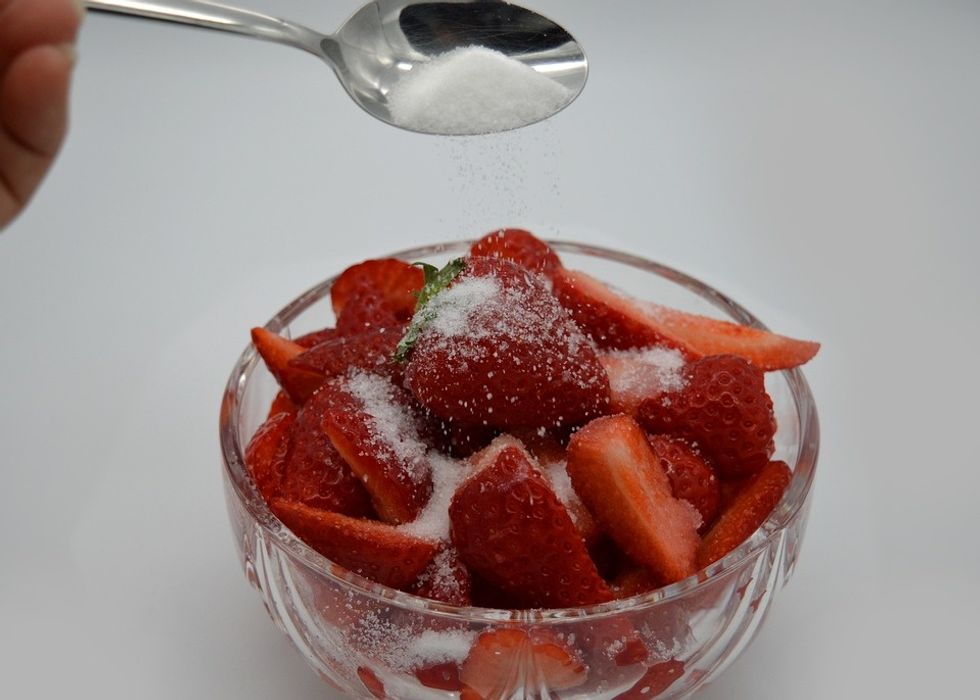 Strawberries Sugar Spoon - Free photo on Pixabay
Strawberries Sugar Spoon - Free photo on Pixabay
Rosé strawberries are such a simple, delicious treat that will satisfy everybody's sweet tooth. Soak your strawberries in rosé wine for about 15-30 minutes, and once they are removed from the wine, coat with sugar and plate to serve. This is such an easy snack to make, and it is relatively inexpensive. Pro tip: purchase a bottom shelf wine to soak your strawberries in. Since you won't actually be drinking it, you can save a few dollars and buy a less expensive bottle of wine.
Charcuterie Board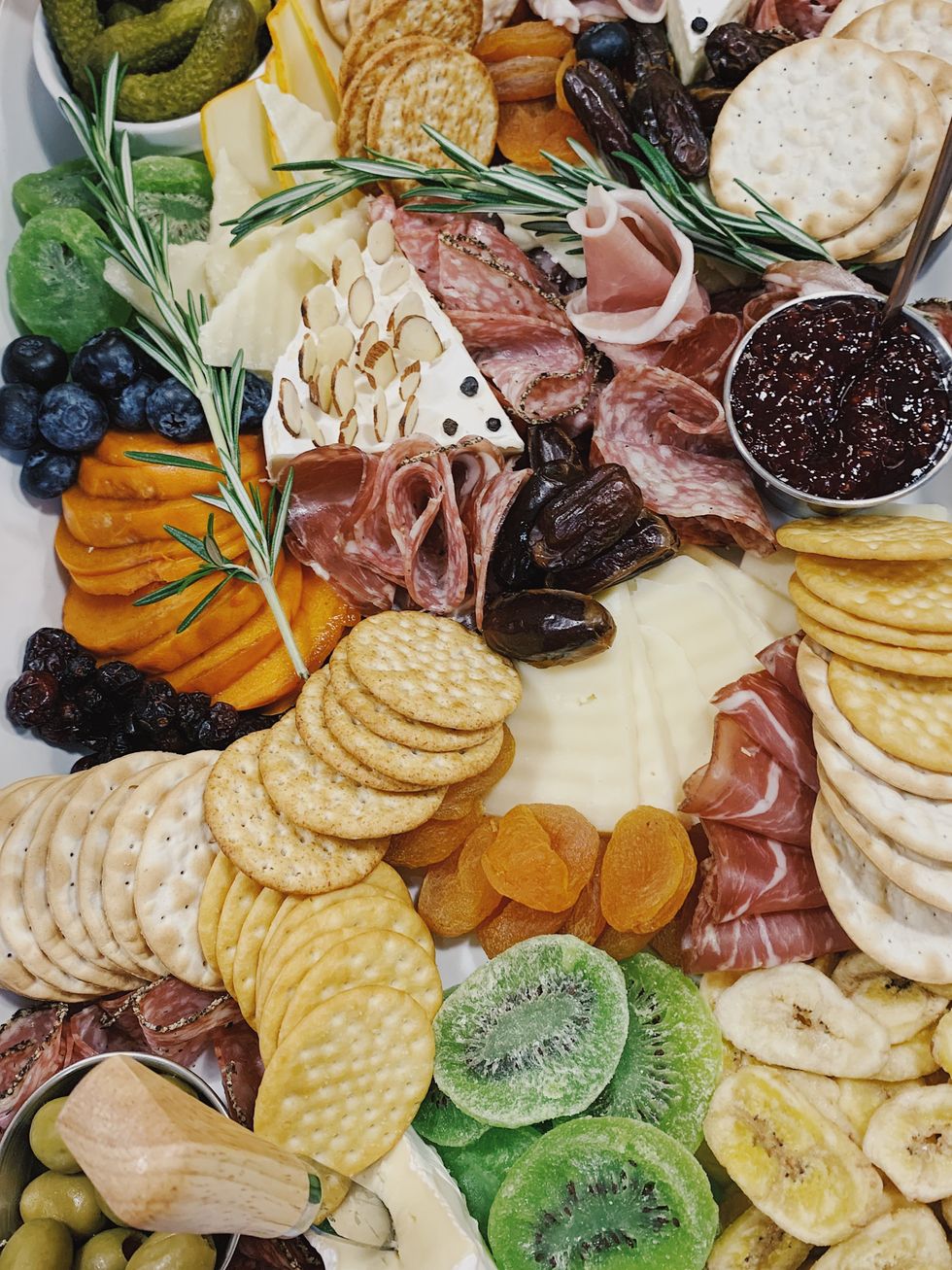 sliced lemon on white ceramic plate Photo by
Evelyn Semenyuk
on
Unsplash
This dish can become a little pricey in terms of buying ingredients, so I highly recommend shopping at Trader Joe's for some great deals. One of my favorite things about charcuterie boards is that you have the freedom to include any ingredients you want, and by doing so you can easily cater to everyone's tastes. Start with your essentials of cheese, crackers and a choice of meat, and then layer on fresh fruits, vegetables and anything else your heart desires.
Boxed Wine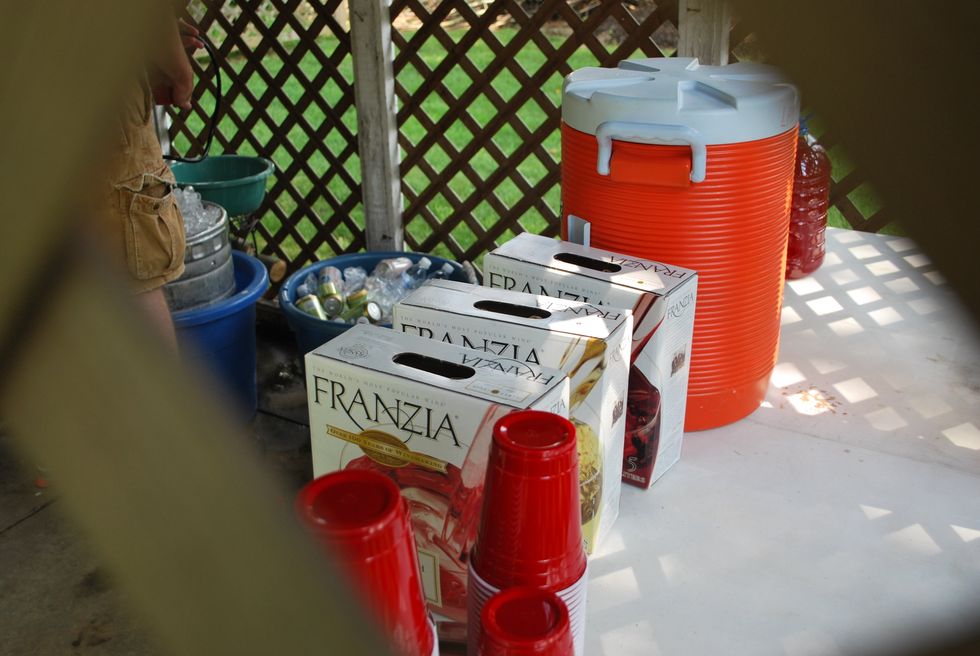 File:Franzia box wine (to be cropped).jpg - Wikimedia Commons
File:Franzia box wine (to be cropped).jpg - Wikimedia Commons
Boxed wine may not be a new addition to your girls night itinerary, but in terms of my own planning, I found Franzia's "Sunset Blush" wine to be a helpful purchase. Each bag of wine serves 34 glasses, and given that it is quarantine, you will likely be having less guests at your outdoor event. With that being said, Franzia will provide you enough leftovers for your next girls night!
Though times are incredibly challenging right now and we all miss our friends, there are definitely ways to properly social distance outdoors and enjoy their company. Remember to wear your mask when you are not eating and drinking. As for the rest, enjoy planning your girls night and creating some new treats!