Recently, Donald Glover a.k.a Childish Gambino released his song/ music video "This is America" and the internet is going crazy about it. There were so many mixed emotions about the song but, one would have to watch and pay attention to the music video to understand why he wrote it the way he did. With so much going on in our country, I personally believe this was a well thought out video that needed to be made so we can attempt to open everyone's eyes to the problems P.O.C face in America. In case you didn't notice, here are 5 things Childish Gambino might be trying to say or show in the video for "This is America."
1. Jim Crow pose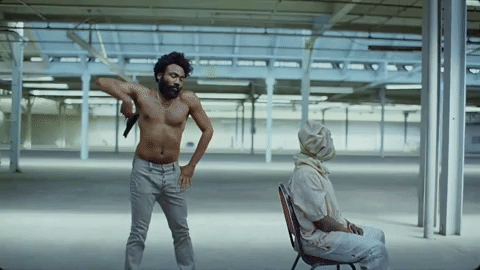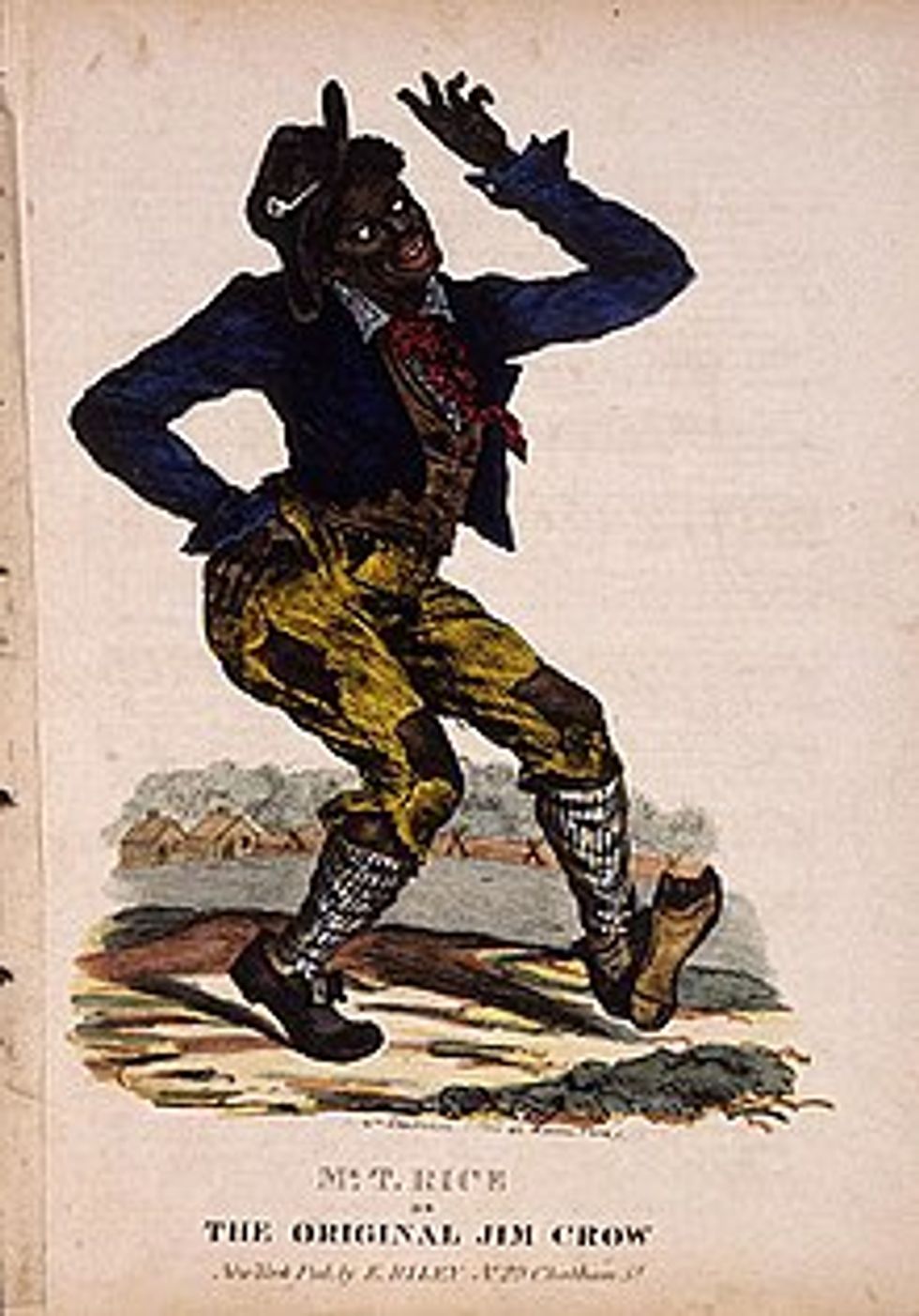 Referring to the picture used as the face of racial segregation laws in the US, before they changed into a term to describe the politics of mass incarceration in America.

2. America's love for guns more than P.O.C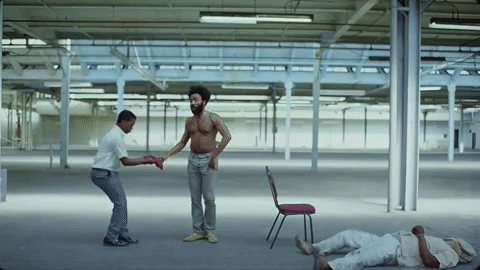 It is pretty evident that Childish Gambino in this scene is showing how America cares more for their guns, than they do the lives of their own people. In this scene we see the gun getting taken care of with respect, while the dead man was dragged away as if he was nothing.
3. The Choir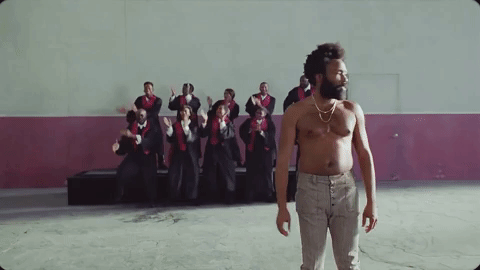 The choir here likely makes reference to the church shootings, such as those in Charleston and Sutherland Springs and then we can see the "proper" care for the gun while the people are left on the ground.

4. The dancing and constant distractions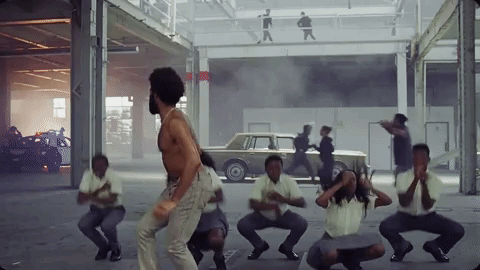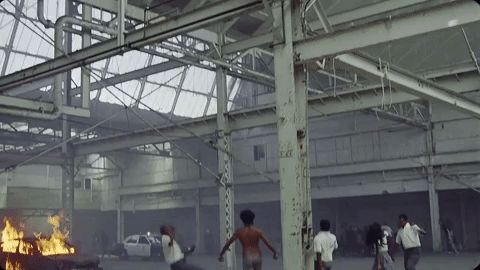 So, here's another pretty obvious problem with America that Gambino is showing us. With all the new dance moves and music coming out these days, it is pretty easy for kids, young adults and even sometimes older people to get distracted from the problems that are going on. In these scenes you can see the kids dancing with Gambino and sitting on their phones while there's a riot going on in the background. If you take your eyes off the screen, even for a second, you might miss a car on fire or a hooded figure riding on a white horse, which many think symbolizes one of the Four Horsemen of the Apocalypse, Death.
5. The lyrics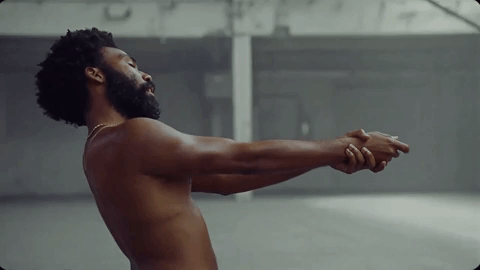 This is where some people say the song is stupid because they haven't watched the video to understand the true message. I personally think that Childish Gambino purposely wrote his lyrics the way he did, to mock today's mumble rap and show that anything with a good beat can sell. Also, at the end of the song, you hear him say "America, I just checked my following list, and you motherfu**ers owe me" showing that we make people famous and idolize them because of how many followers they have on social media.