New York is such a beautiful state, especially in the winter time. A fresh snow fall is always so beautiful among all of the hills and the trees, and there are tons of really amazing hills to go skiing and snowboarding on. There are also a ton of great places to go sledding with kids (and grown up children as well). Not only that, but there are also wonderful ice skating rinks, parks, trails and even ice fishing areas. If you happen to be in the Upstate area during the winter here are some amazing things to do during the cold times!
1. Ice skating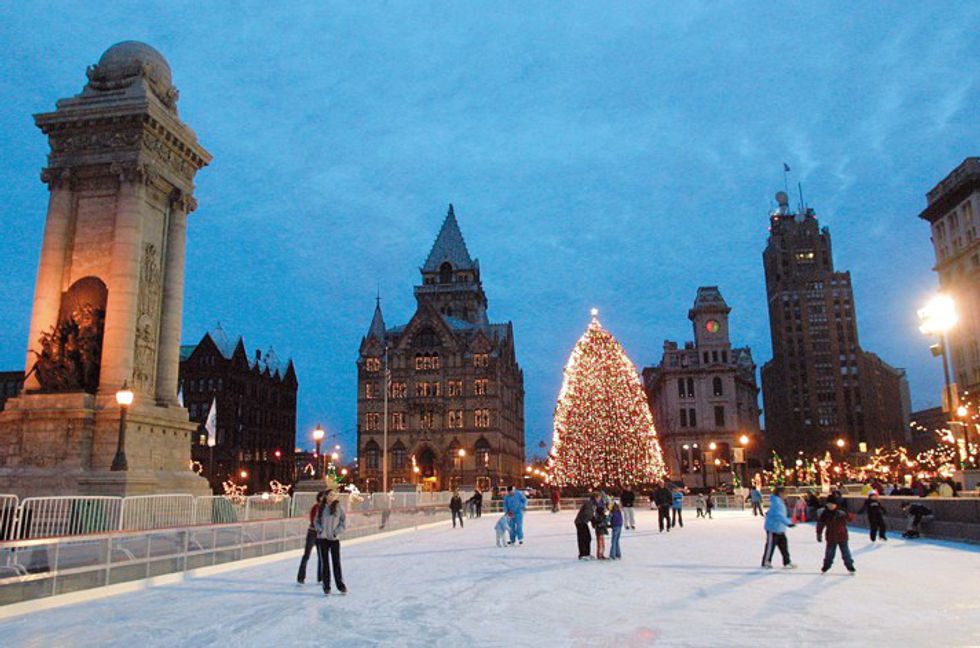 In the city of Syracuse, there is a great ice skating rink in Clinton Square. The rink circles around a really great monument that is quite well known in the Syracuse area. Also, the tree that is shown in the photo above has a really great lighting ceremony that a lot of people go to see when the time comes. The skating is a great time because being outside and seeing all of the great Christmas lights makes it all the more fun. And hey, if it's too cold outside, you can always go to Cicero Twin Rinks to go and skate in the "warm" indoor ice rink.
2. Skiing/ Snowboarding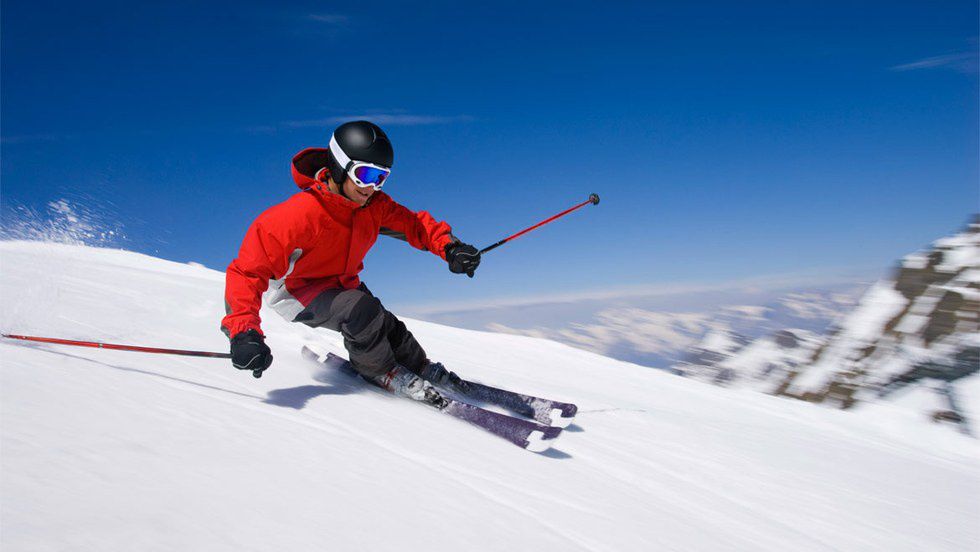 Greek Peak, Four Season, Labrador, and Song mountains are all some of the best places to go skiing and snowboarding during the winter time! A lot of these places also give lessons on how to do these activities so you have something to look forward to in the winter! It's extremely helpful when you are trying to find something to do on a cold winter day.
3. Miscellaneous Fun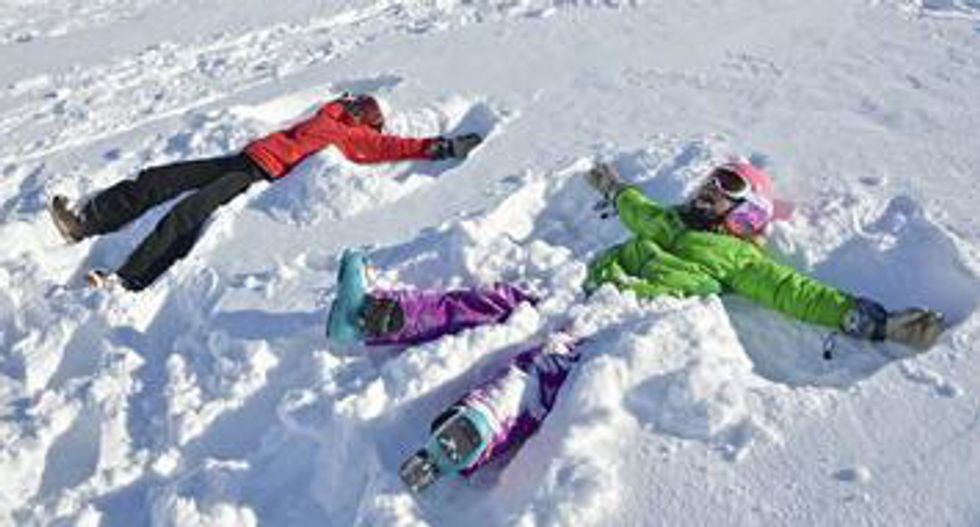 There are a lot of other things that go on in Upstate New York during the winter months! There is Lights on the Lake on Onondaga Lake Parkway near Syracuse, the annual Charles Dickens reenactment in Skaneateles, a lot of different events at Rosamond Gifford Zoo in Syracuse, seeing Niagara Falls frozen in Buffalo, or going to see where the winter olympics were once held in Lake Placid. One of the other great things that happen in New York is the Adirondack Scenic Railroad's annual Polar Express. It departs from Utica and is an amazing time for both the children and the parents that go on this journey.
New York is full of amazing things to do and see during the winter months. There is never a lack of fun things to do. And if you are ever bored, you can always look up some events that are happening near you! There is always something fun going on while the kids are out of school, back from college, or just on a snow day! You never know when you will need to know the best places to go sledding and skiing!