I am sure you know who Olympic gold medalist Caeleb Dressel is, but have you met his girlfriend, Meghan? She swam for Florida State University and competed at the 2015 ACC Championships in the 200 IM, 100 and 200 breast races. While in high school, Meghan was a two-time state champion in the 100 breast and All-American for Creekside High School. She was also a four-time finalist in the 100 breast at the state meet while in high school. Dating an Olympian is not easy, but Meghan told me all about the ups and downs as well as how her life has changed for the better since Caeleb came into it.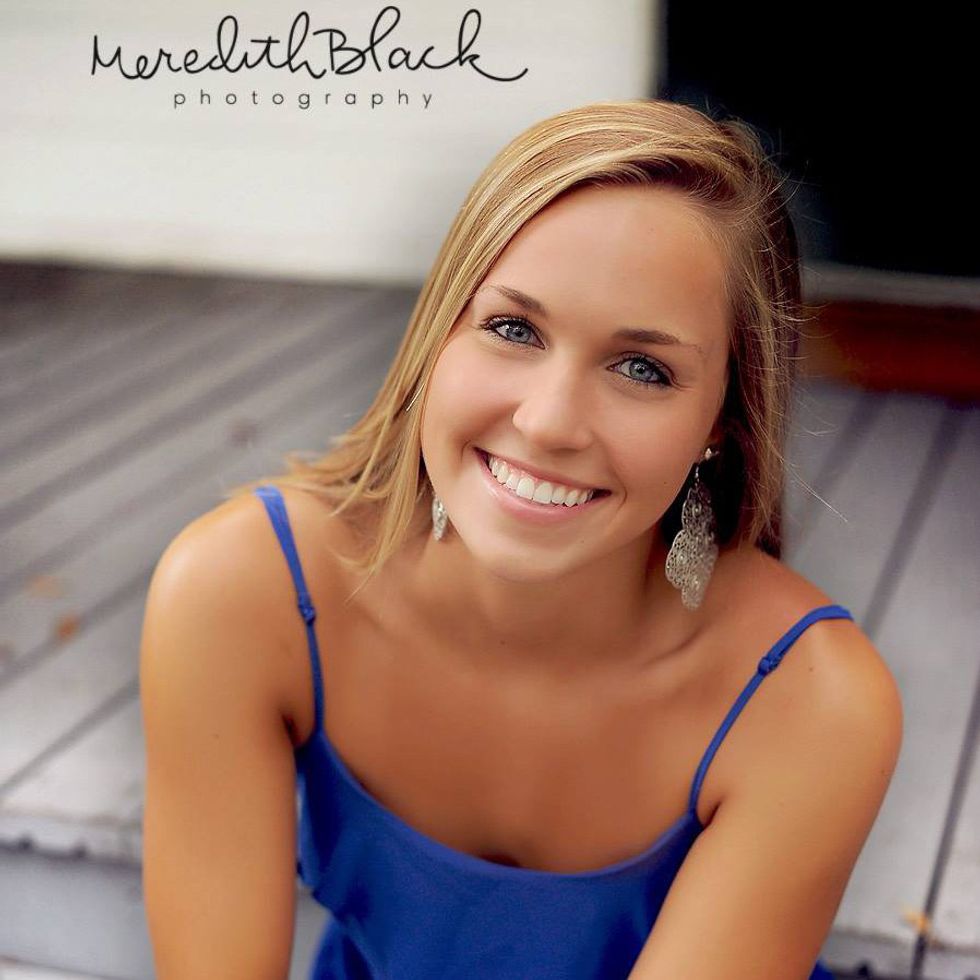 What was it like watching Caeleb swim in Rio? Exciting, nerve racking?
Yes and YES! Watching him swim on the most coveted stage in our sport was incredible. Definitely nerve-wracking, but way more exciting than anything else. Trials, however, was a different story. I wanted to puke at all times in Omaha haha. But really. I think because he had already made it there and earned the right to call himself an Olympian forever, made Rio a lot less stressful and much more fun and exciting.
Were there any really cool moments from your time in Rio?
The coolest moment for me was watching the men's 4x100 free relay take their victory lap around the pool with their medals, and Caeleb carrying the flag. That moment meant so much more than just a gold medal, but it represented everything it took for him to get to that point and all the obstacles he has overcome over the years. He is so proud to be an American and represent his country. It was so special to witness that moment and it was truly unforgettable.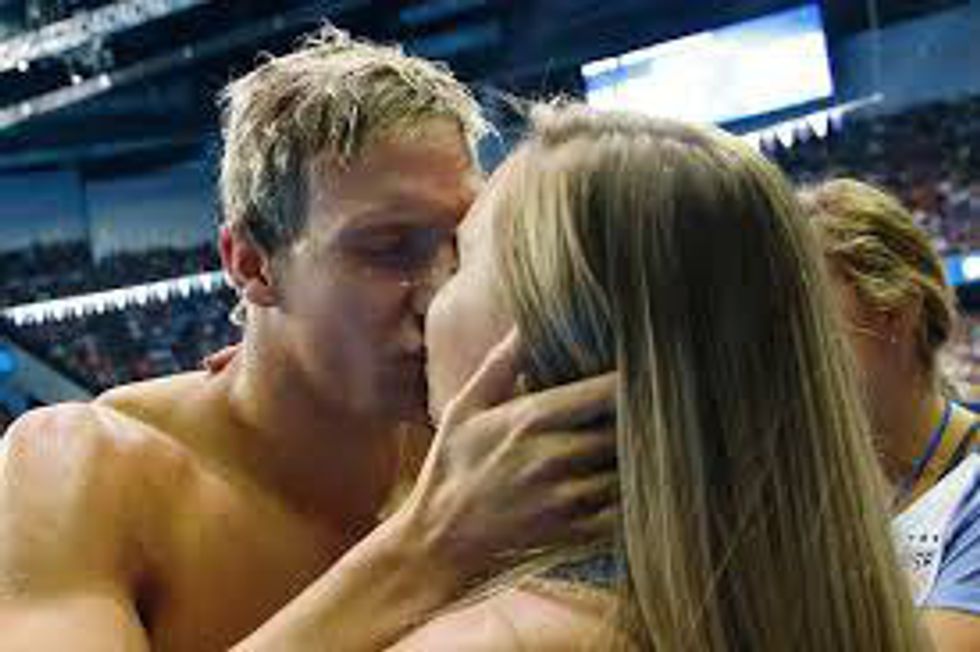 What is your favorite date that you and Caeleb ever went on?

One of our most memorable dates was a couple summers ago when we went surfing in St Augustine. We spent the whole day on the water and the clouds started rolling in mid-afternoon (as they always do in FL). Of course, both of us were too stubborn to get out of the water so we stayed out. Out of nowhere, I started freaking out because I saw a fin that was definitely not a dolphin. Caeleb thought I was messing with him until he shot me the craziest look. To this day he swears he took a stroke and pet the freaking shark.
Obviously, the life of a swimmer is very busy, and I can imagine that an Olympic swimmer has even less time. How do you all find time to be together especially since you attend rival schools?
To be honest it's not always easy, but I'm a firm believer in that if you want to spend time with someone, you make the time. Both of us just make time for each other whenever we can and we've made it work for two years now being across state. I think because we've had to deal with distance, it's made us stronger as a couple.
What is it like dating an Olympic goal medalist? Has it changed much?
Everything just feels so surreal. To me, he is just Caeleb. The same guy I grew up swimming with and the same goofball that runs around with a chicken hat on. He is just the same Caeleb to me and it is weird seeing him on TV and different news posts about him on social media and stuff. Honestly, the biggest change was the amount of random teenage girls that now follow me on Instagram…I see you creepin', ladies! [laughter]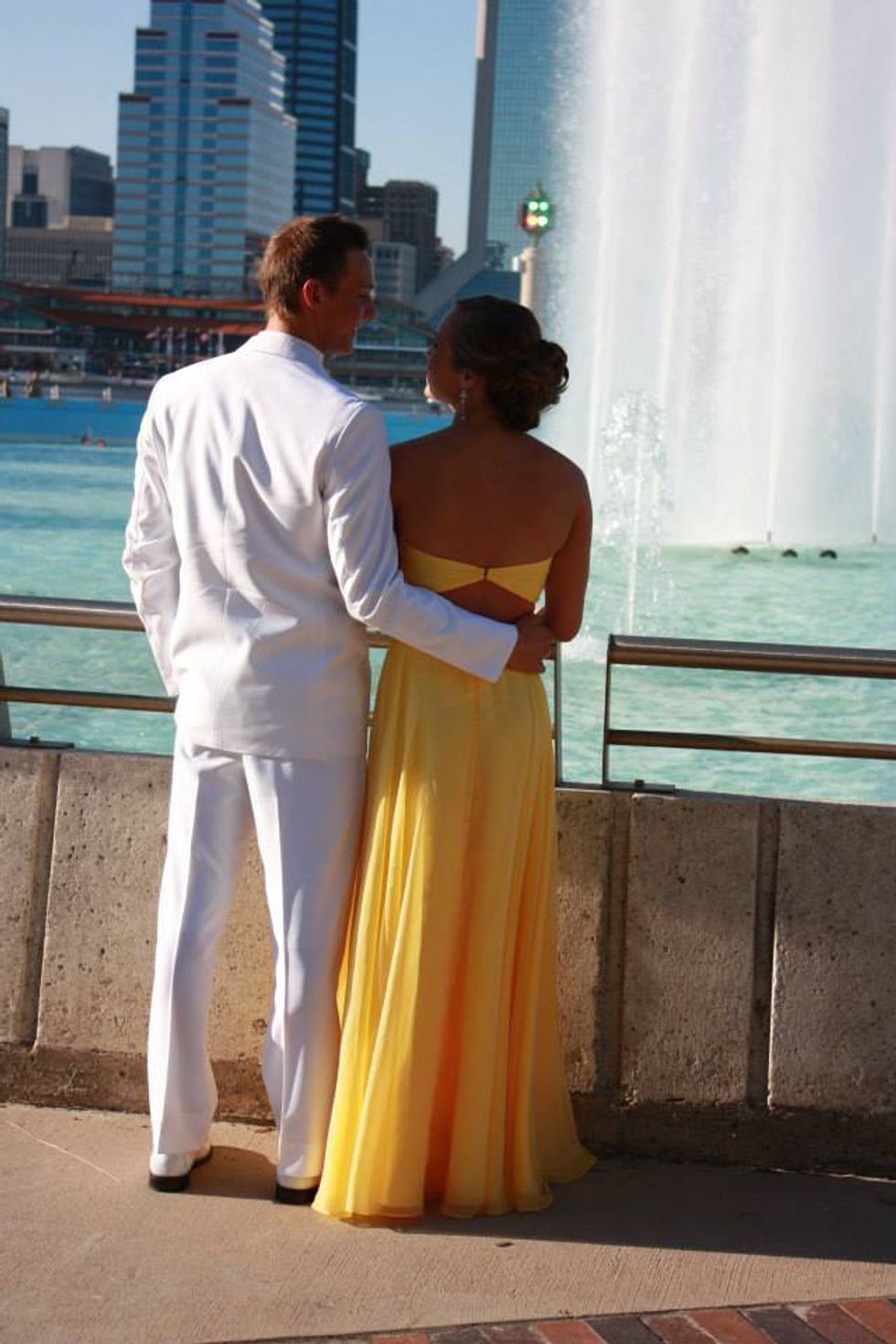 Do you attend all of Caeleb's meets to cheer him on?

I am a double major at FSU and I coach for the local club team in Tally, so I definitely don't attend all of his meets, but if I happen to have a free weekend when he has one I absolutely go!
Did he come to your meets as well?
When we were both swimming collegiately, the only meets we attended for each other was when our teams were competing against one another. Not really much time or availability for anything else!
How does it feel to be back in the water and what made you do it?
I am by no means completely back in the water full time. When I swim now, it's because I truly love the sport. I swam in a USA meet this summer just for kicks and giggles and that's exactly what it was. It was awesome to see the kids I coach get so excited to see Coach Meghan racing and swimming has given me so much over the years, it just feels good to give back.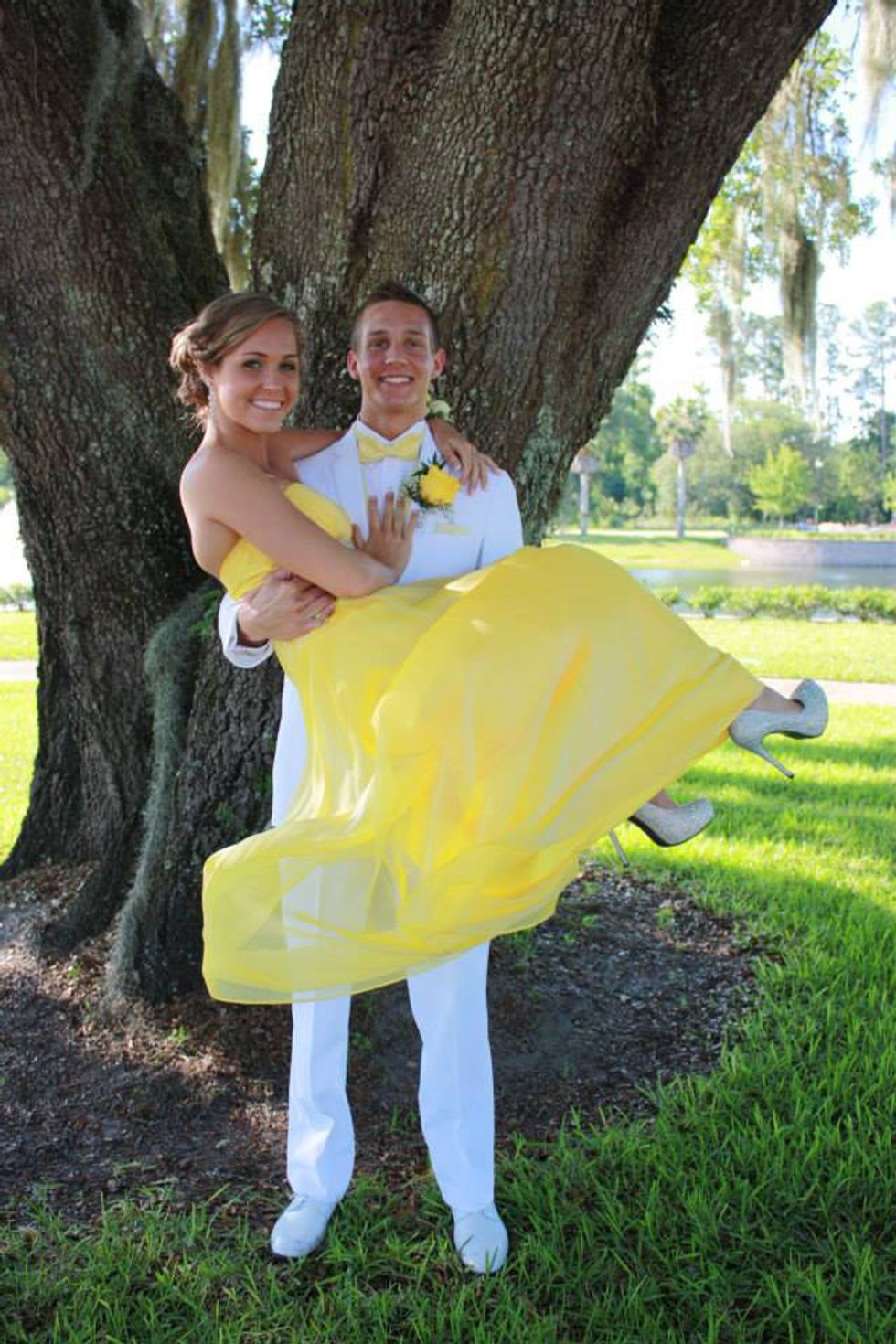 Did you get to meet the other male swimmers on the Olympic team, and what was that like? Were you fan-girling like I would be? [Laughter]
The athletes were under a lot of security in Rio, so we really didn't see much of any of the athletes while we were there. But Caeleb being on this level now just kind of puts things into perspective a bit. These guys that I grew up swooning over because they were just freaks of nature and just swim-gods are really just normal people who happen to be really good at swimming. It's amazing, but its definitely different.
Wanna set me up with an Olympian? 😉
I would if I could, girlfriend! [Laughter]