Happy Birthday John Green!
I am not at all embarrassed to say that I have read every single John Green book at least twice. People do roll their eyes at me when they see "The Fault in Our Stars" propped open in my lap, and if I had a penny for each time someone has told me he doesn't write "real books" I'd be rich enough to jump on a plane and congratulate him on his birthday in person.
Since there is no one willing to give me that kind of money, I will list eight lessons found in his books that are not just for Young Adults, but for everyone. Thank you, John Green, for telling us the following.
1. It is okay to ask for help.
None of the beloved protagonists from his books got their happy ending without a little help, sometimes from the most unexpected sources. John Green has never been one to ignore how important friendship is for human beings. Margo climbed up Q's window and blatantly asked for help. Colin had his best friend Hassan to help him get over Katherine XIX, and Augustus Waters actually turned to Peter Van Hauten when his words failed him. Through his writing, John Green reminds us that some times it is okay if our head is a mess, it's okay if we need someone to help us unravel our thoughts.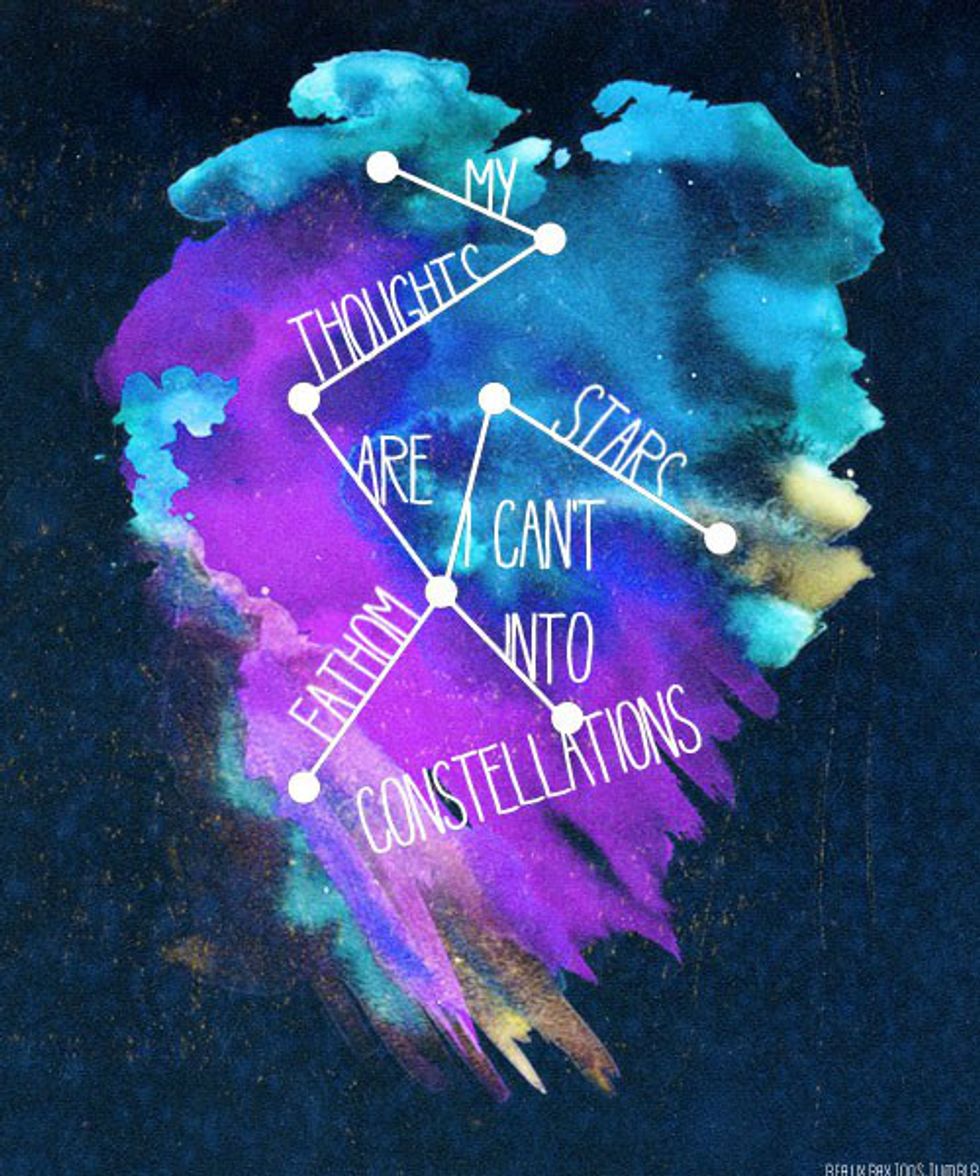 2. Yes, it hurts because it matters.
The young do not have a monopoly over suffering. Every single human being has been in pain once, we have all known loss in one way or another. And "that is the thing about pain. It demands to be felt." But that doesn't mean we should avoid all risks in order to run away from pain, it doesn't mean that even when we are afraid of saying something, or going somewhere, we should let that fear stop us. That is a lesson that is in every single John Green book, and that should be learned by every single one of us.
3. Other people are not medicine.
While Paper Towns focuses on destroying the Dream Girl trope, there is a very valuable lesson that is implied in this book: you do not get to use people (or your idea of who they are) to make yourself feel better. Humans have basic human rights, and those include the right to be whoever they want to be.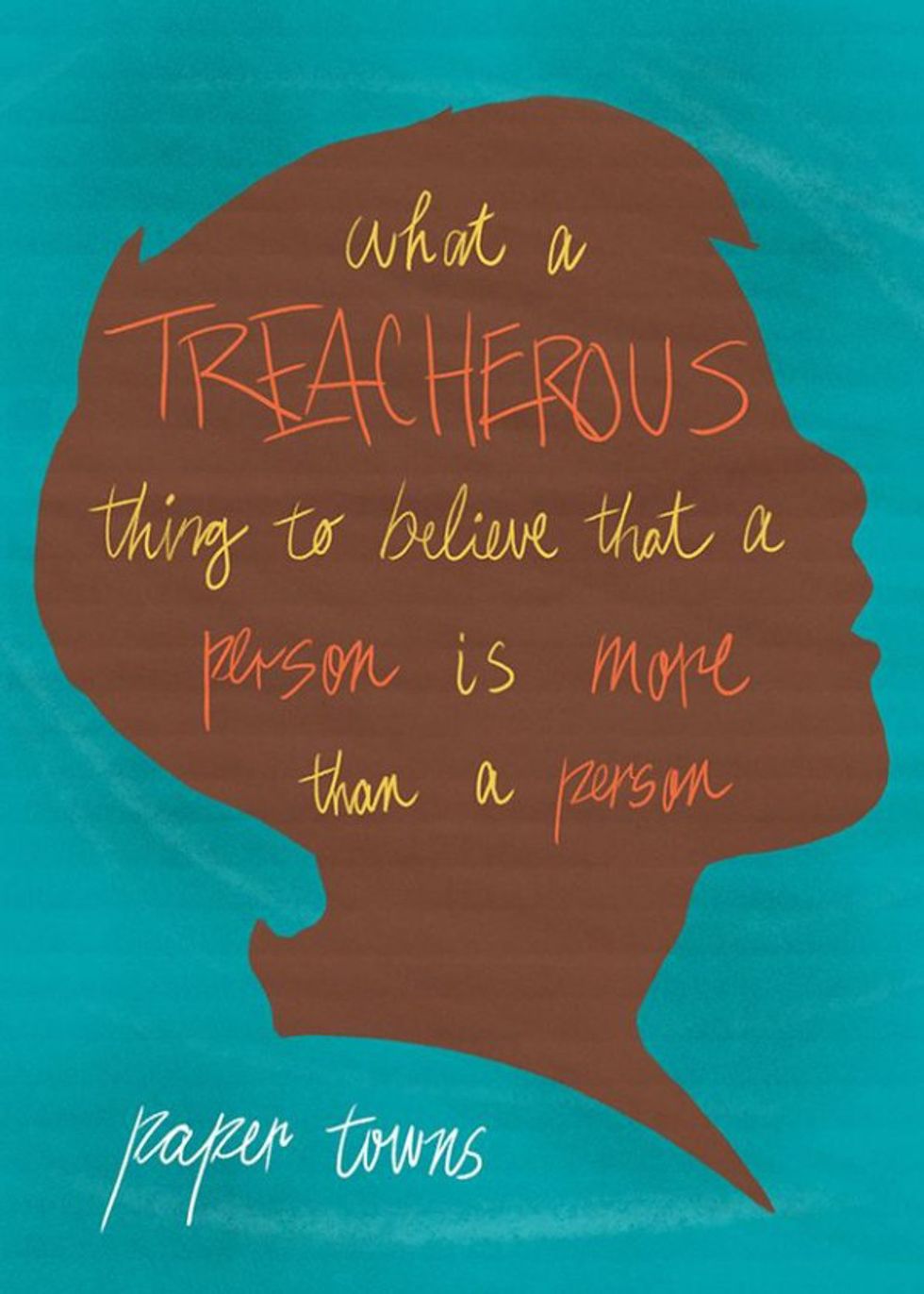 4. Do what makes you happy.
You don't have to be dying to follow Augustus Waters' advice. Do not, under any circumstances, deny yourself the simpler pleasures of existence. Go do what you enjoy! Live your life in a way that it will be meaningful and rewarding, make John Green proud!
5. "If you don't imagine, nothing ever happens at all."
Taking risks is important, and John Green knows it. Even if that means closing your eyes and planning the perfect escape from your usual life. Planning things is the first step towards actually doing things, you gotta fall in love with cities you've never been to and people you've never met. You have to grab the map (figuratively or literally) and map out that road trip you've been meaning to take.
6. Love is hard, but it's worth it.
"I'm in love with you, and I know that love is just a shout into the void, and that oblivion is inevitable, and that we're all doomed and that there will come a day when all our labor has been returned to dust, and I know the sun will swallow the only earth we'll ever have, and I am in love with you."

Yes, in the end we are all dying. But that doesn't give us an excuse not to love –– ourselves, each other, our lives and our planet –– freely and passionately.
7. Looks are not all that matters.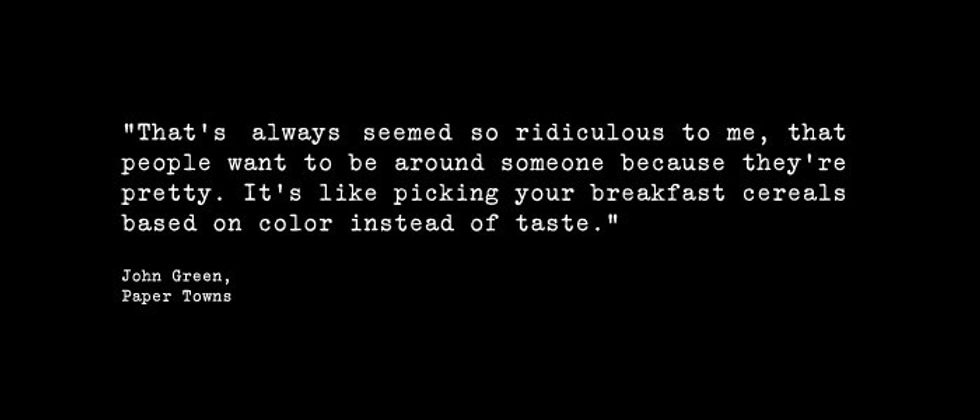 8. "What is the point of being alive if you don't at least try to do something remarkable?"
Achieve things! Strive for more! Step outside of your comfort zone and change the world. John Green has many valuable lessons in his books that I think apply to anyone going through any stage of their lives, but this is the most important one of them. Whether you are young and with your whole life ahead of you, or you are a little bit older and you feel like you haven't quite tried to do something remarkable, then what are you even waiting for?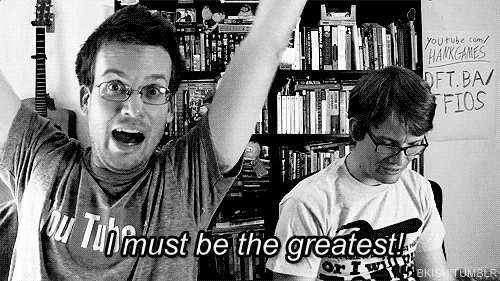 Happy Birthday, John Green. Don't forget to be awesome, and thank you for teaching us how to do the same.