Okay, people. It is no secret that Chick-fil-A is out, and Cane's chicken is in. There are so many wonderful things about Cane's and should be recognized and praised accordingly. Their motto is "One Love" but I can argue that there are easily nine things to love about Raising Cane's Chicken Fingers.
1. The chicken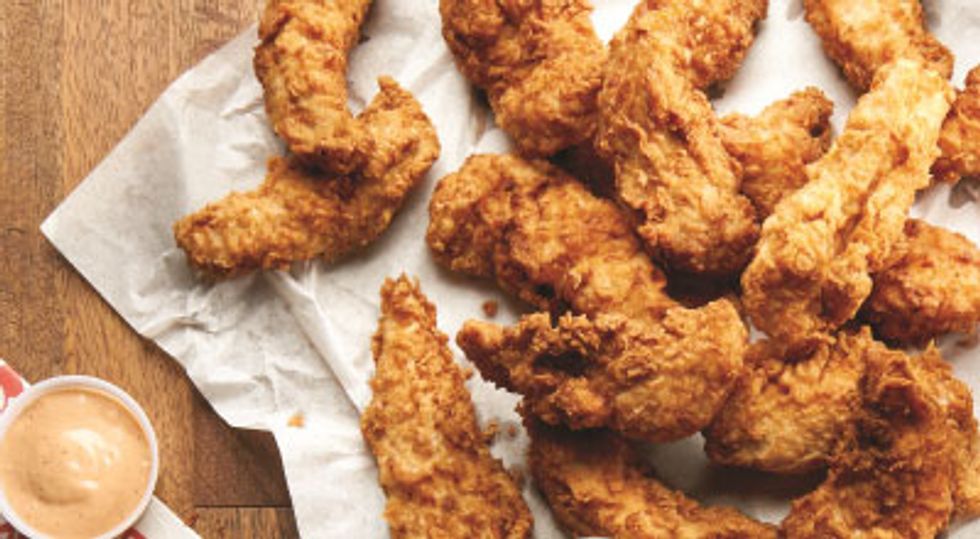 https://www.brandeating.com/2013/05/review-raising-canes-chicken-fingers.html
Well, duh. Right?! The super fresh and REAL chicken tenders are bomb AF, never frozen, and made to order.
2. Cane!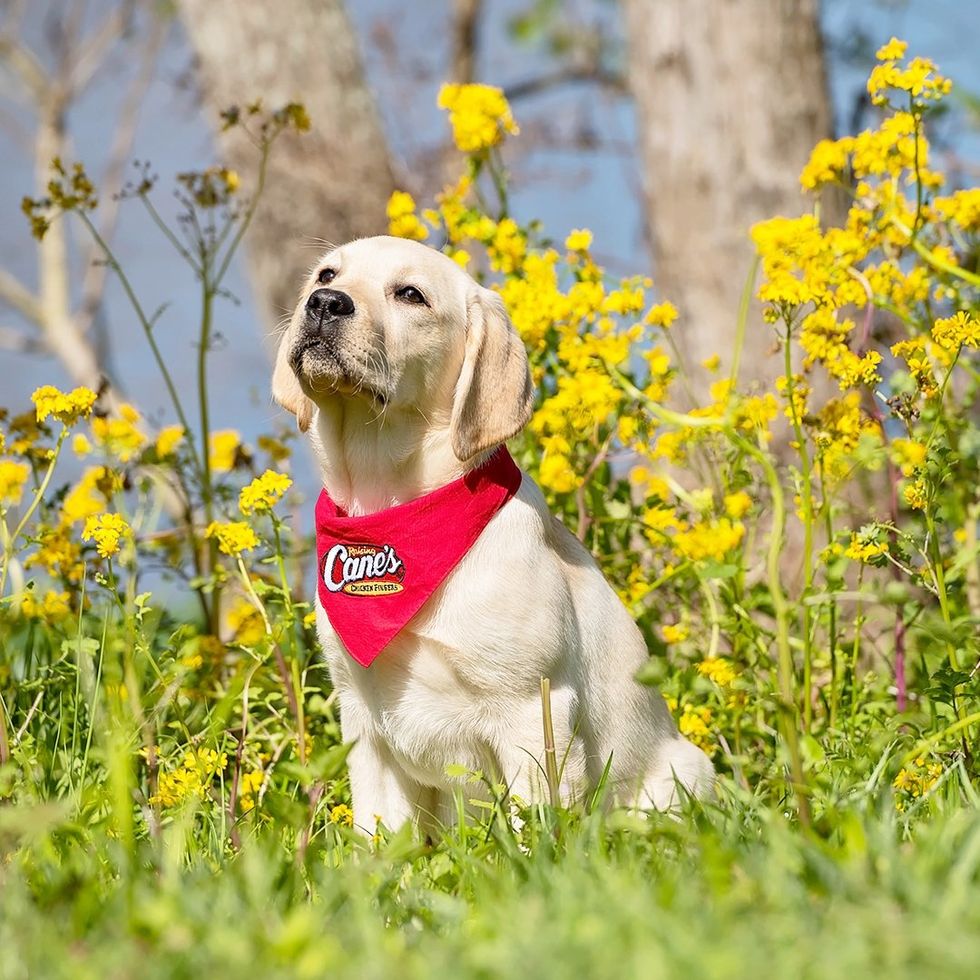 Okay, so the only thing that is greater than amazeballs food is... dogs! And what would you know? Raising Cane's is named after a dog! Cane, Cane II, and now Cane III are yellow labs that have been the face of the business and made the company loveable. Who wouldn't eat at a place with doggos and chicky?!
3. The bread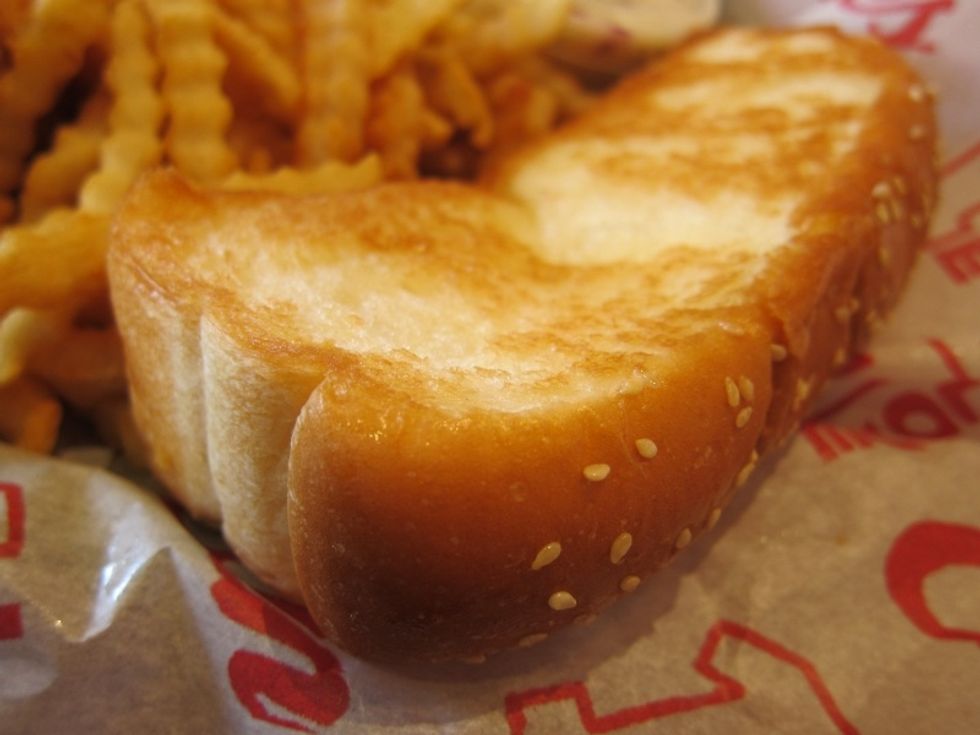 https://www.brandeating.com/2013/05/review-raising-canes-chicken-fingers.html
I will admit, I have had literal dreams about the bread at Raising Canes. As someone who is gluten intolerant, I will sacrifice a six-hour stomach ache for a piece of their bread. It's basically a fatter texas toast and pairs perfectly with the chicken. Like to die for bread
4. A rather simplified menu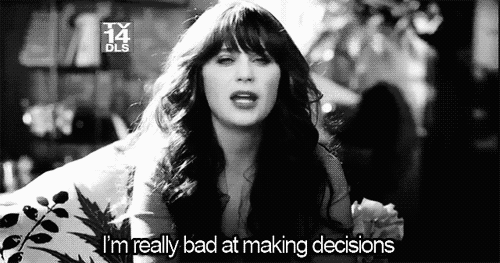 https://giphy.com/explore/choices
You get the option of 5 different combos consisting of chicken tenders, crinkle cut fries, coleslaw, and bread. One of them is a kids menu, and other is really wild... its chicken fingers in a sandwich.. woah. This makes ordering really easy, and the staff is super nice so if you want double bread instead of coleslaw, you most definitely can.
5. The tea with the crunchy, nugget ice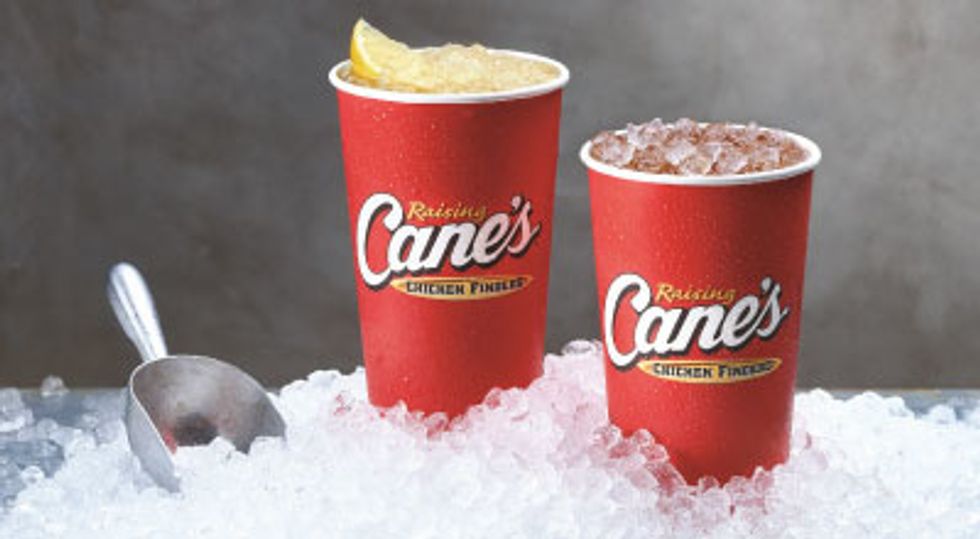 https://www.raisingcanes.com/our-menu
Cane's was originally from Louisiana, so obviously they have amazing tea. Now mix that with crushed ice, and badabing badaboom the best drink on the planet.
Added tip: get half Cane's lemonade and half sweet tea for literally the best drink for chicken.
6. The sauce!!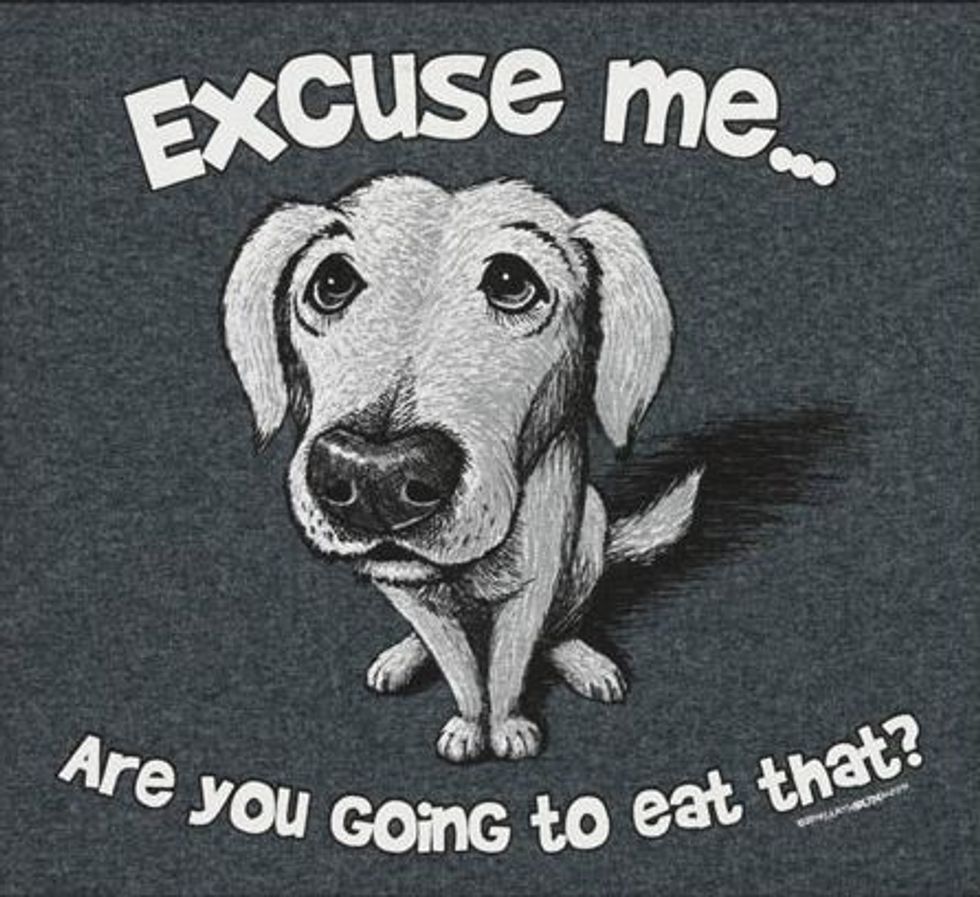 https://www.pinterest.com/pin/118782508898134277
So I am not a fan of Cane's sauce personally, and everyone knows this because I just really hate pepper. BUT because they all know I won't eat mine, everyone flocks around me waiting for me to offer it to someone else.
7. The coleslaw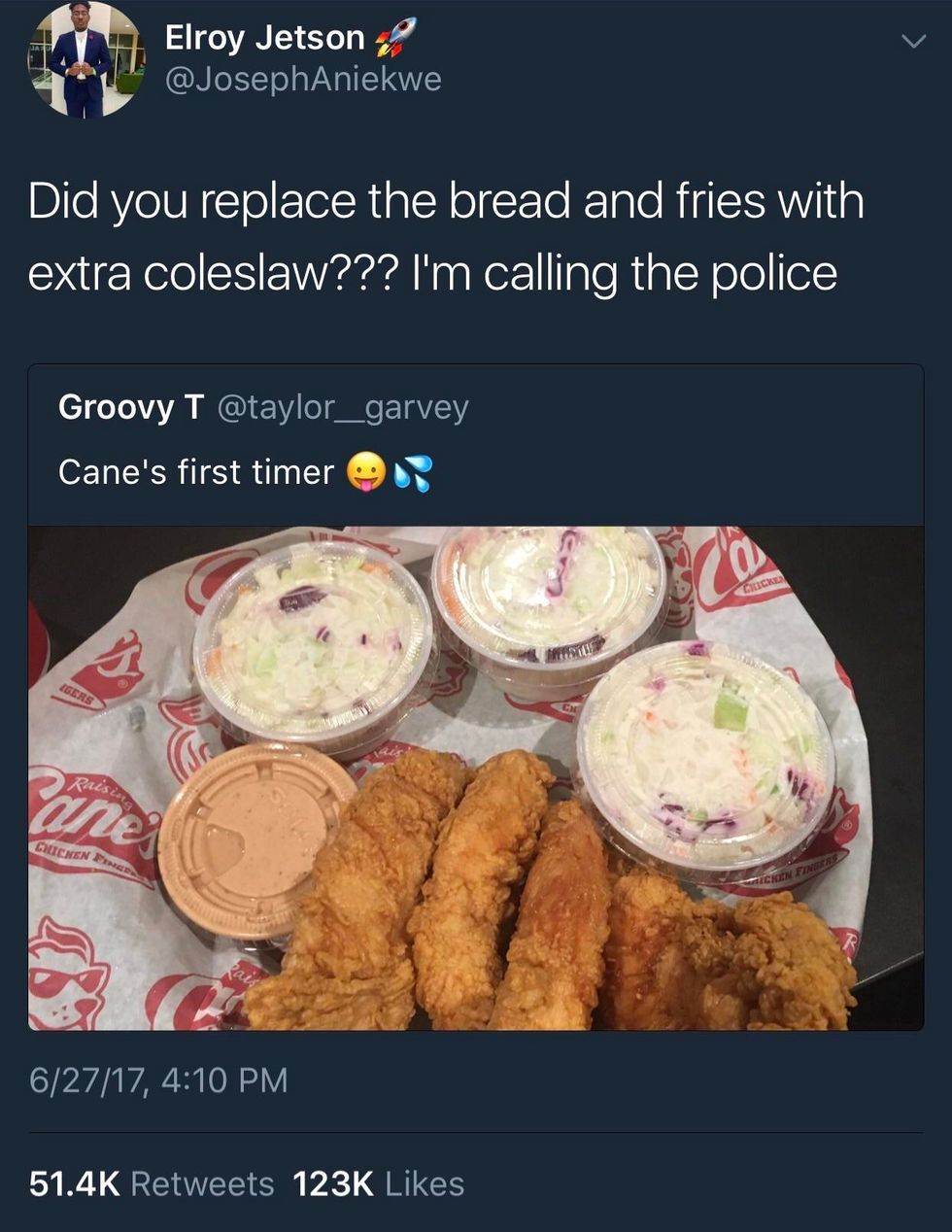 https://www.reddit.com/r/BlackPeopleTwitter/comments/6kjgxq/throw_that_j_cole_slaw_in_the_trash/
So Cane's is strictly a finger food... except for the coleslaw. Many people opt for double bread, but when you need a veggie on your plate of fried goodness, coleslaw is your guy. Personally, I am a coleslaw snob, and this is wayyyy better than KFC 'slaw, just so you know. And it will make you feel less guilty for chowing down on this comfort food.
8. Their hours of operation... GOLDEN!
Good news late night snackers... Canes are generally open late but are exponentially better than McD's and Taco Bell for drunken food. Don't say I'm wrong until you have tried it. The first Raising Cane's was located at Louisiana State University, so naturally, they were successful because of late night fried food obsessions of twenty-some-year-olds.
9. The Crinkle Cut Fries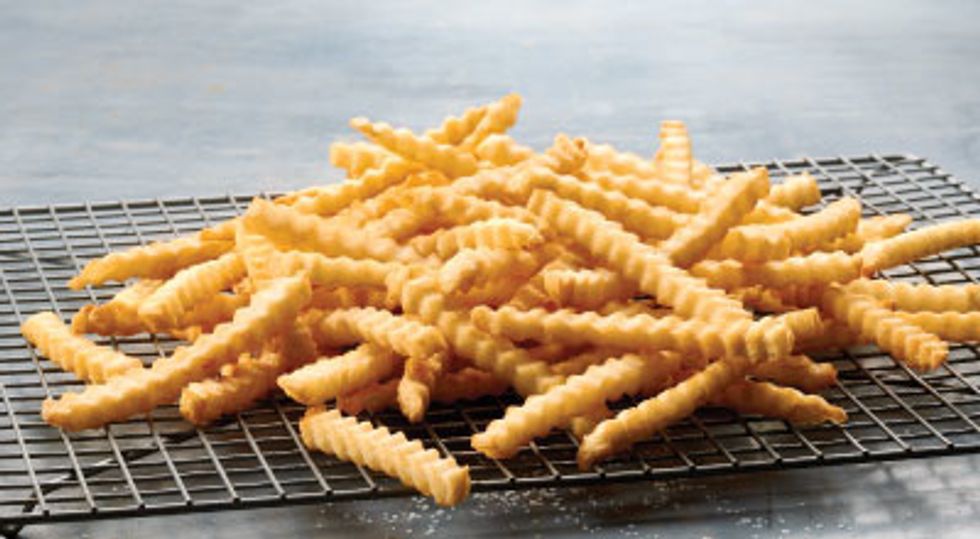 https://www.raisingcanes.com/our-menu
So everyone loves french fries. It's a scientific fact. Cane's also just so happens to have the perfect crunch to squish ratio figured out with their crinkle cut fries. They are perfect. I am tearing up thinking about them now. You get a bunch, too so you definitely have plenty of food.
Tip: Ask for them extra crispy. You're welcome.
Okay, so now that I've basically read you the entire menu and everything there is to know about Raising Cane's, it's time to close this article and make a mad dash to your local Cane's. If by some sad circumstance you don't have a Cane's nearby, please call your local representatives, members of Congress, state senators, or your mayor and demand that a Raising Cane's being built. It is what you want, what I want, what Tod Graves (founder and CEO) wants, what America wants.
Related Articles Around the Web