Never in my life would I have guessed that I would end up in the photo pit at The Legendary Roy Wilkins Auditorium, taking photos of my favorite band. Last night my dream came true. I stood less than a foot away from The 1975's lead singer, Matty Healy with my camera that I received for my nineteenth birthday. For about four years I have traveled around Minnesota taking photos at concerts I attend, of local bands, and just last week I was lucky enough to photograph Chance The Rapper's show at the Xcel Energy Center. Throughout these past few years, I dreamed about this moment; I dreamed exactly how it would feel and what it would be like. I cannot believe that it happened, and I am so thankful and happy that it did. I feel like all of my hard work has finally paid off, and I have reached my goal.
The show began with a band from London called, Colouring. The four-piece band fit well with The 1975's "vibe" with their electronic sound, making them a great opener for the show. With their gracefully balanced synthetic textures and real instruments, they impressed the crowd from the start and took it over with their debut single, "In Motion."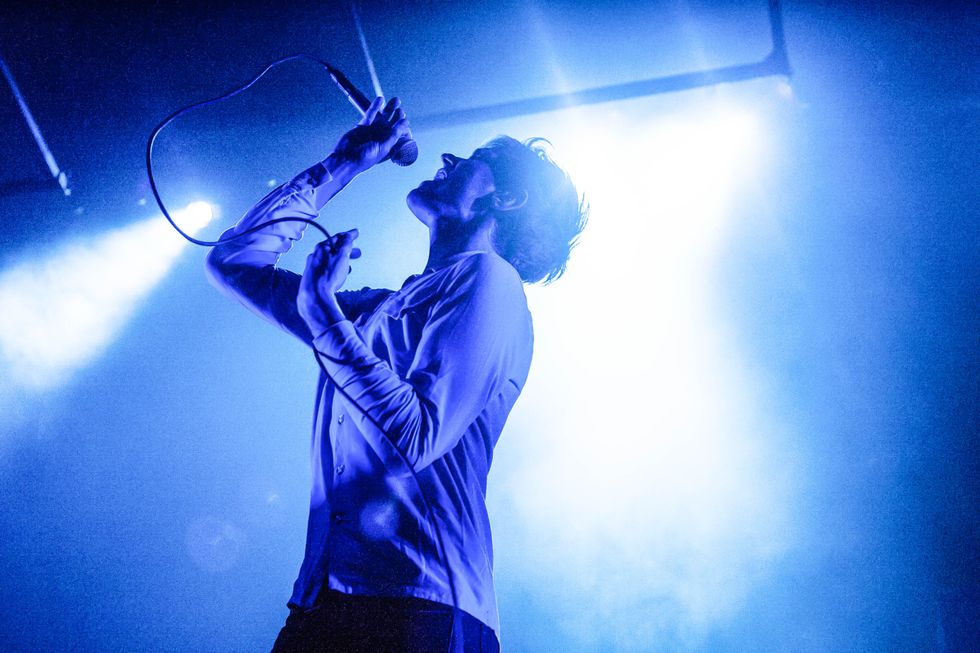 English based band, Pale Waves, took the stage next. Pale Waves happens to be signed to The 1975's label, Dirty Hit Records (how cool is that!) Throughout their set, the crowd was drawn in, and many were dancing around crazily with friends. A stand-out moment of their set was when they played their debut single, "There's A Honey." The crowd loved it, and that may have had something to do with the fact that the song was produced by The 1975's Matty Healy and George Daniel!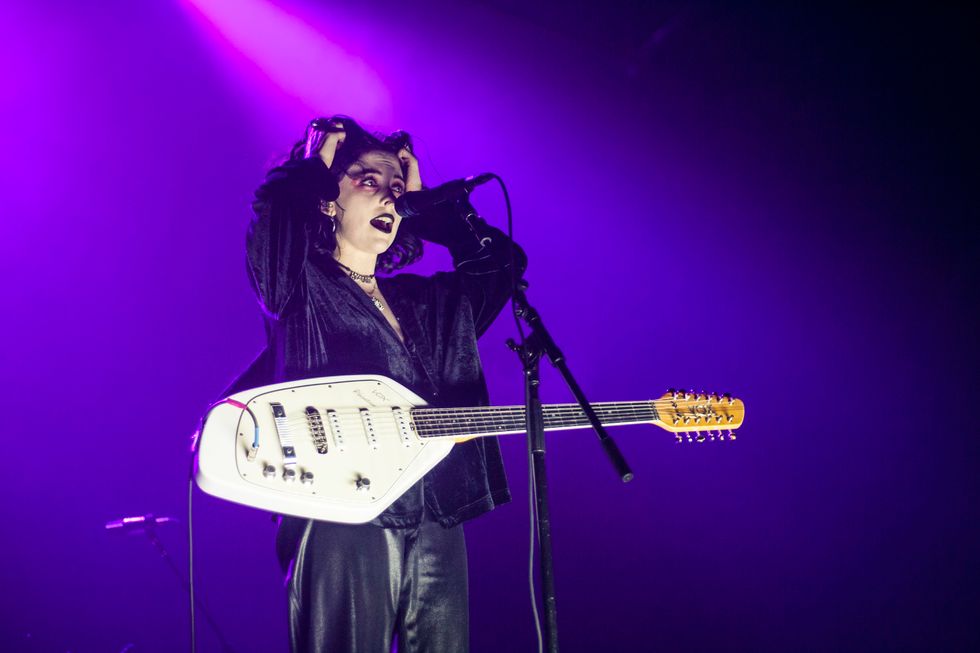 Overall, both opening bands brought great energy and passion to the stage and helped create an incredible atmosphere. This is only the beginning for both of these bands.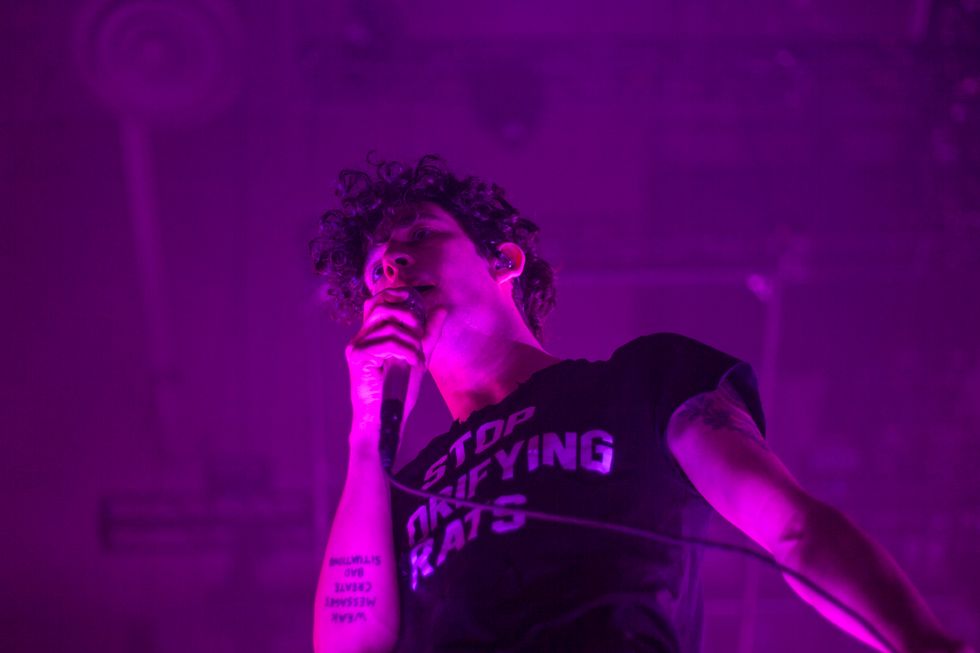 As the crew set up for The 1975 to take the stage, I spoke to a few fans in the crowd. For many of them, they had been waiting for this moment all day long. I talked to one girl in the front row named Tayla and asked her a few questions: "How long have you been here? What are you excited for?"
"My friends and I have been here for about 14 hours. We got here at about 4:00 this morning and have been here since. The 1975's music has kind of soundtracked my life so far, and for me, my favorite song by them is "you," and I listen to it almost every day and I am very excited actually to experience live, and not through a phone."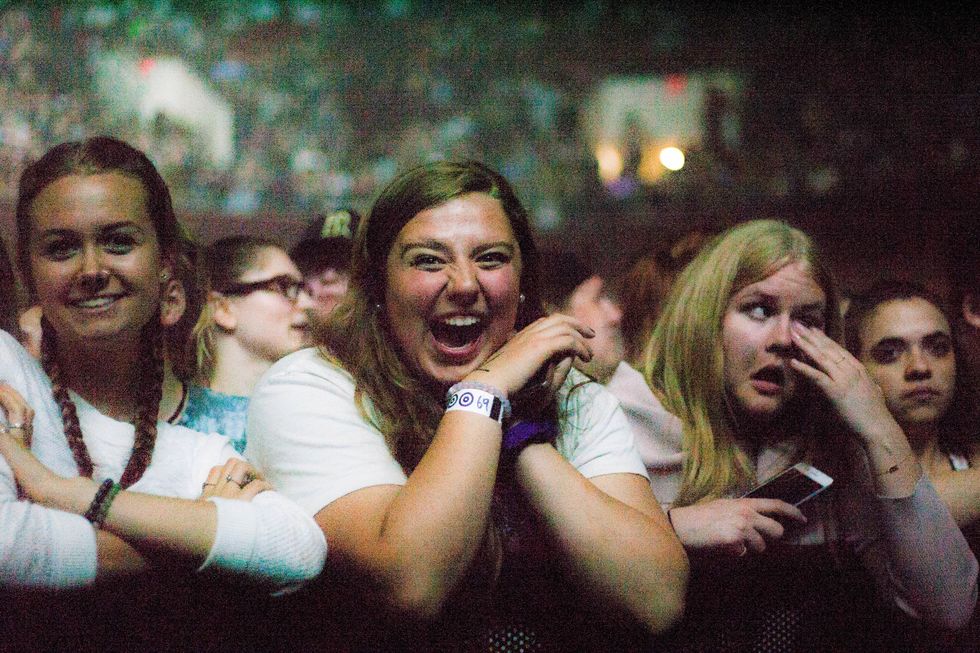 At precisely 9:00 the lights dimmed, screams from the crowd took over the air, and The 1975 took the stage at The Legendary Roy Wilkins Auditorium for the second time this year with their single, "Love Me." From that moment nobody's eyes could leave the stage due to lead singer, Matty Healy's dance moves, the colorful stage lights and their overall devotion to the band.
The atmosphere that the band created was incredible. After a few songs into the set, Healy took to the microphone to say that tonight they are going to play their, "greatest hits set." And it sure was. There wasn't a single song that the crowd wasn't screaming right back to them. Songs that stood out to me throughout the night were, "Robbers," "Loving Someone," "She Lays Down" (MATTY AND HIS ACOUSTIC GUITAR!), and the final song of the night, "The Sound." However, the best song of the night would have to be, "Me." Before the song, Healy told everyone to quiet down. He created a moment that everybody in that room would find special. He said, "Let's not do what I do every moment of my life. Where I see something even remotely interesting and feel the need to document it and validate my experience through sharing it with others. Let's just be people in a room. So for the next three minutes, put your phone away. Because a memory is better than a fucking video on your phone, I promise you." And it was. The moment created was so special and I guarantee will never be forgotten by anybody in that room.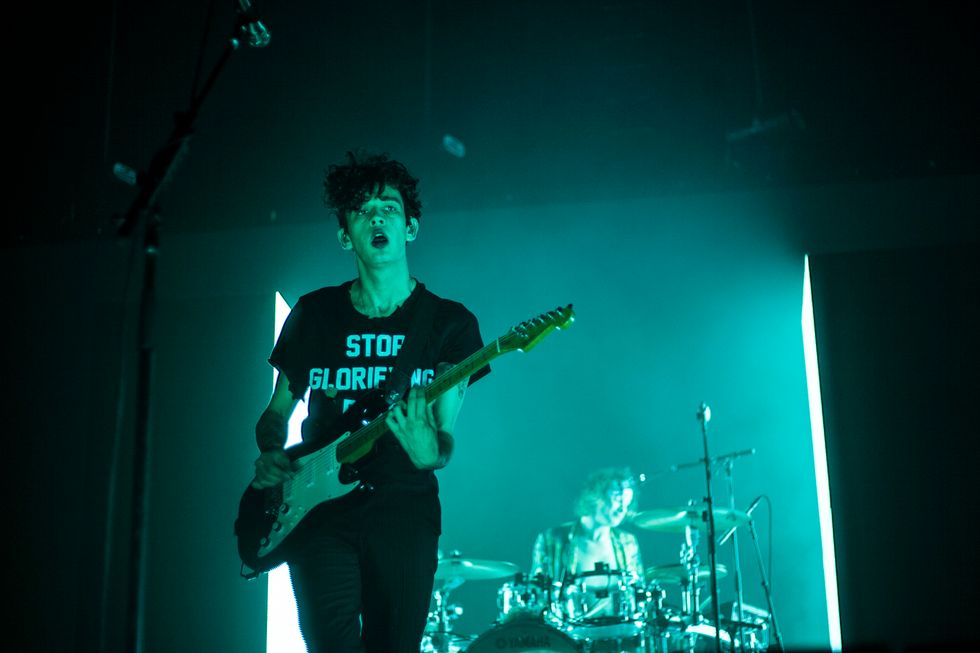 As a fan, this was my fifth time seeing the band live in Minnesota and they were better than ever! It makes me sentimental to think about just how far this band has gotten, and how successful they have become. From hardly selling out First Avenue in Minneapolis which holds 1,550 people, to basically selling out Roy Wilkins which holds 5,000 seats and I would guess about 2,000 on the floor is mind blowing to me. It makes me so emotional! I am so proud of this band. Who knows, maybe in a few years they will even sell out Xcel Energy Center or Target Center... Wow, I'm crying. I am so damn proud.
My favorite quote of the night came from Matty Healy as he was commenting on how the fans in the front row know that they can't touch him because he is too far away, yet they still reach out. He explained that he does get it. He understands how people are touched and affected by music. He described the moment as, "You're reaching for something tangible."
Photos from the evening:
Photos by: Corbyn Jenkins
-Colouring-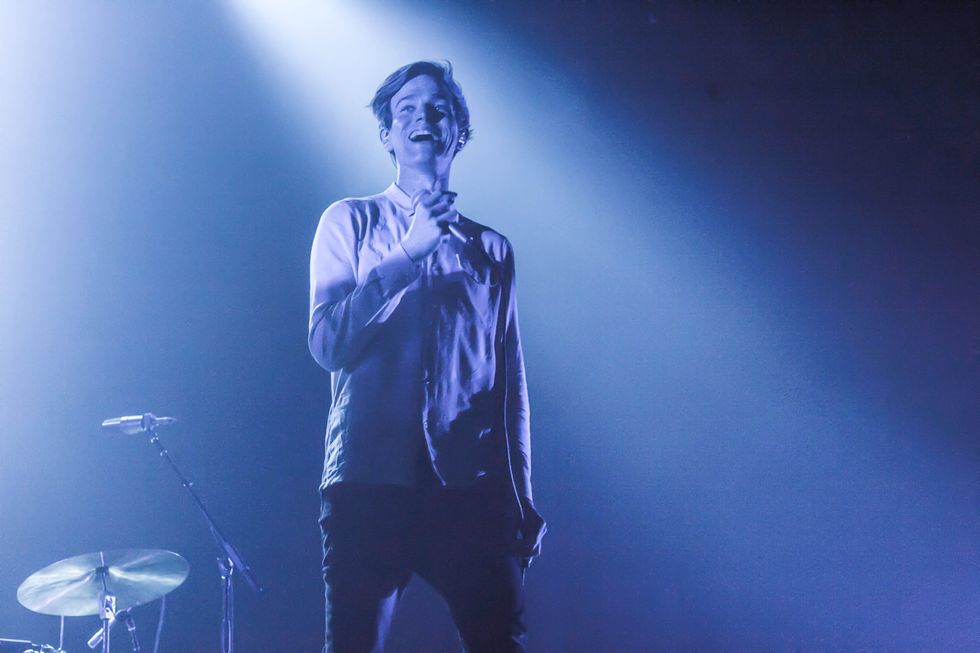 -Pale Waves-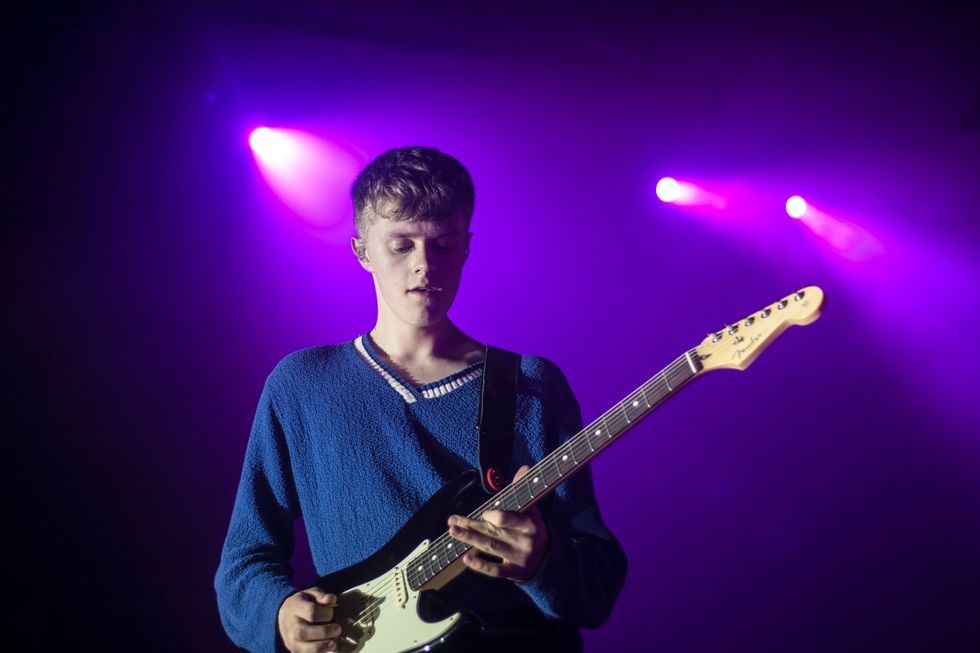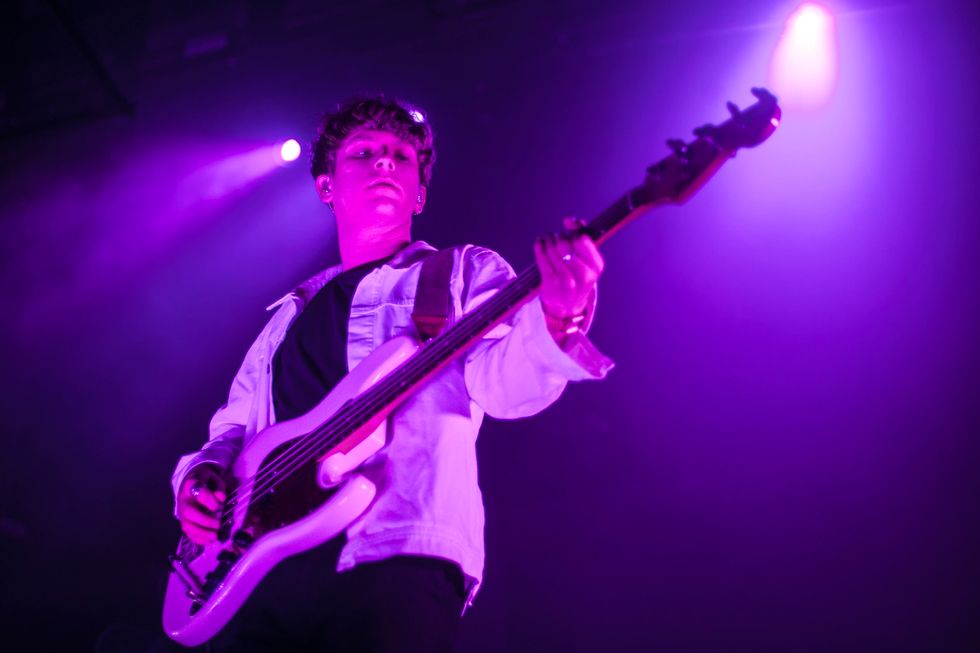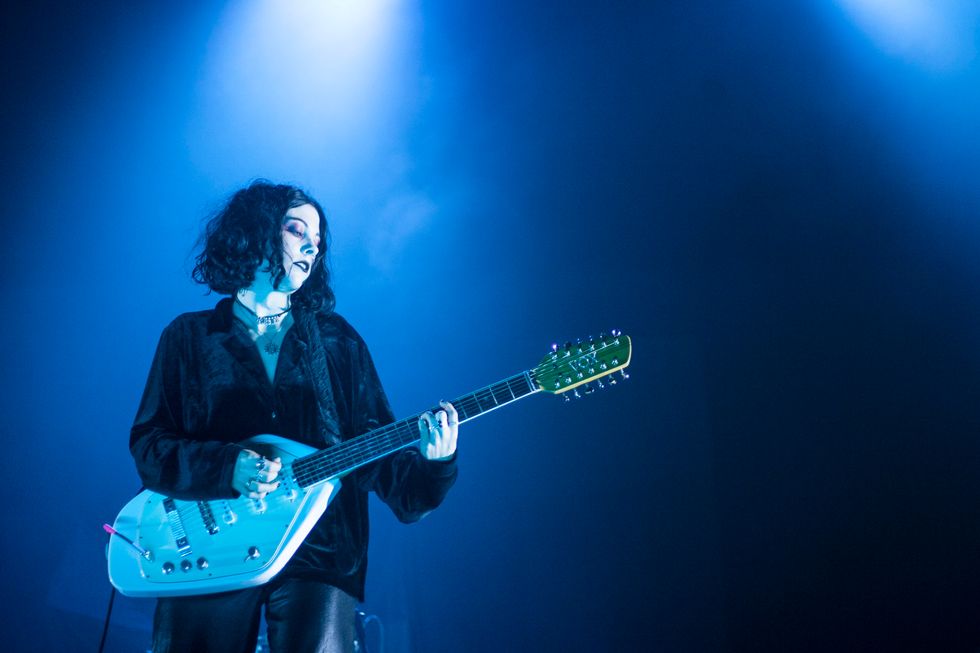 -The 1975-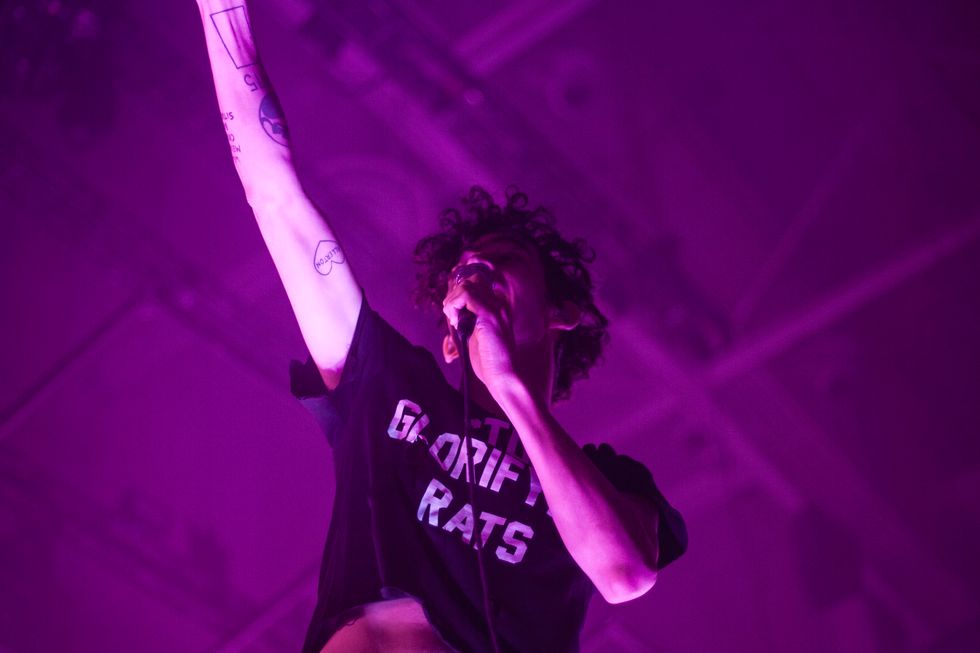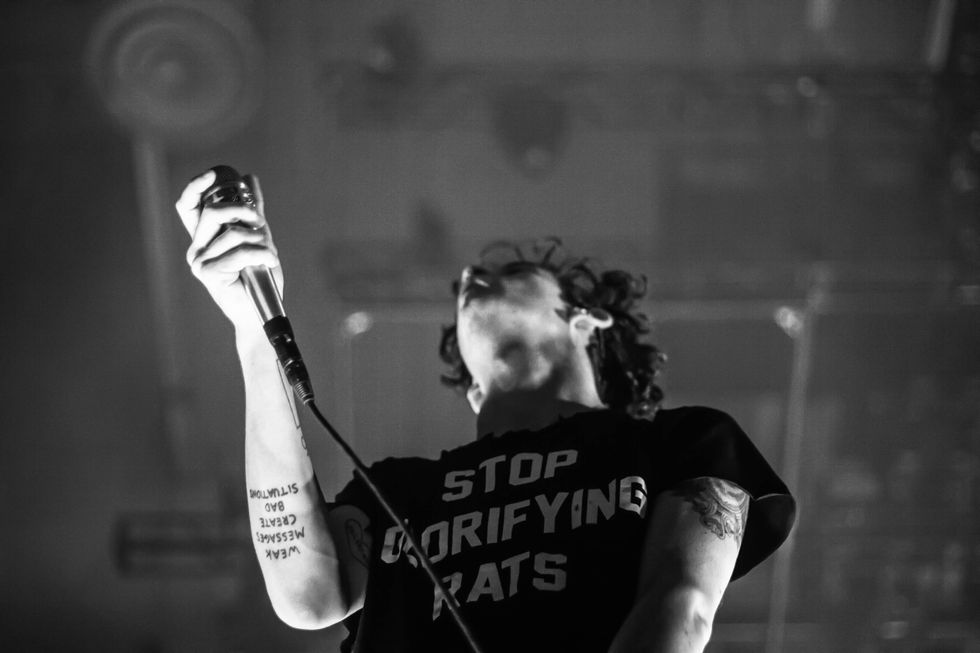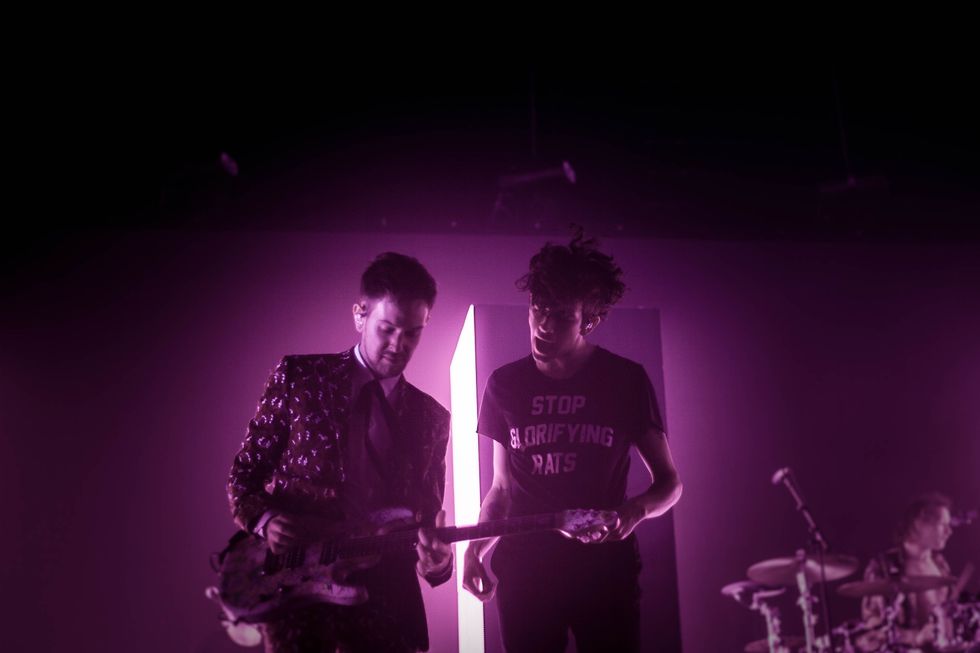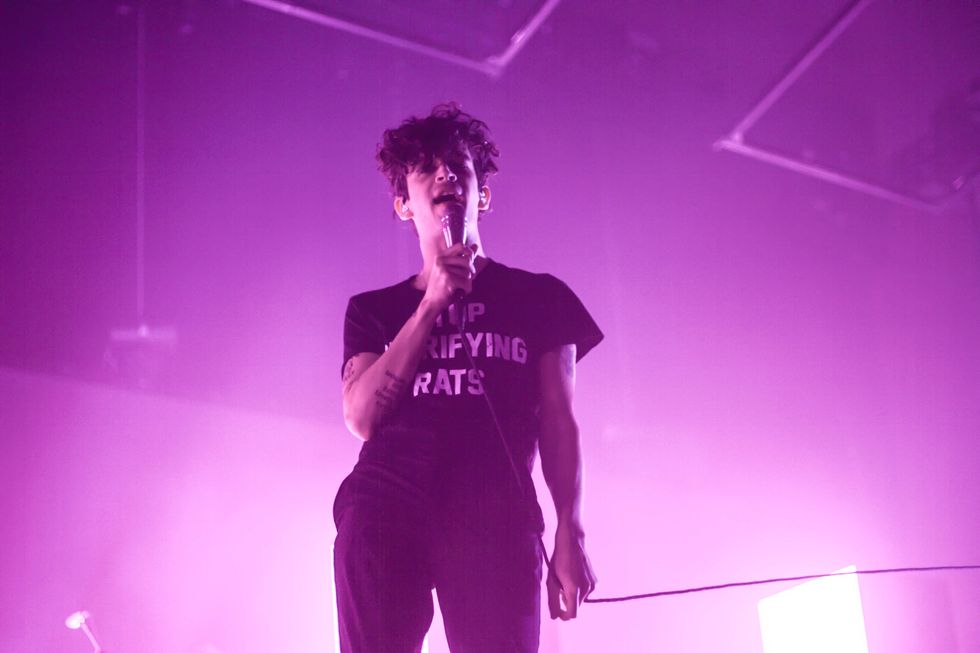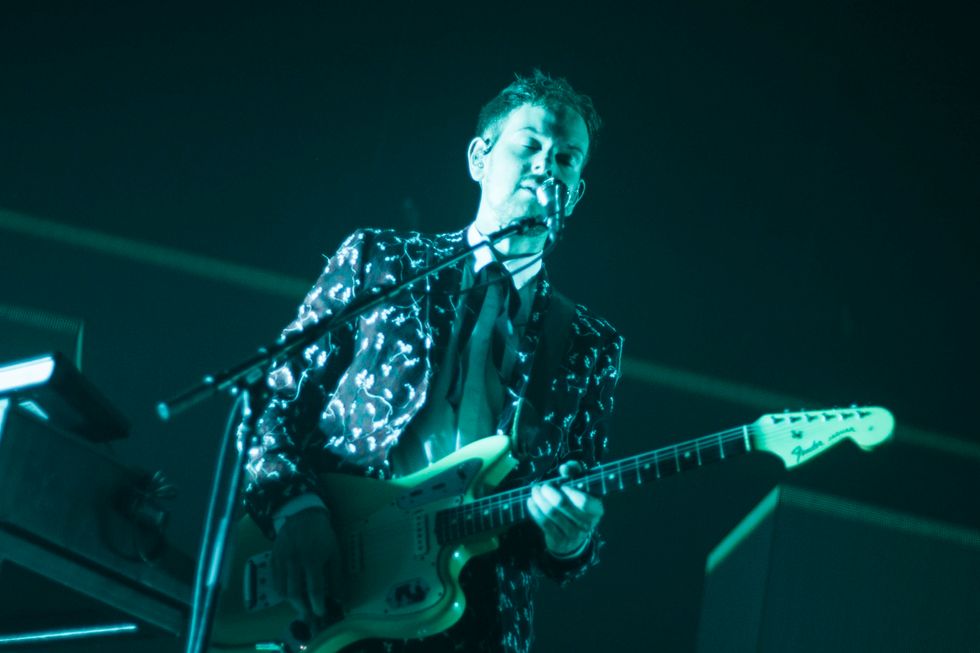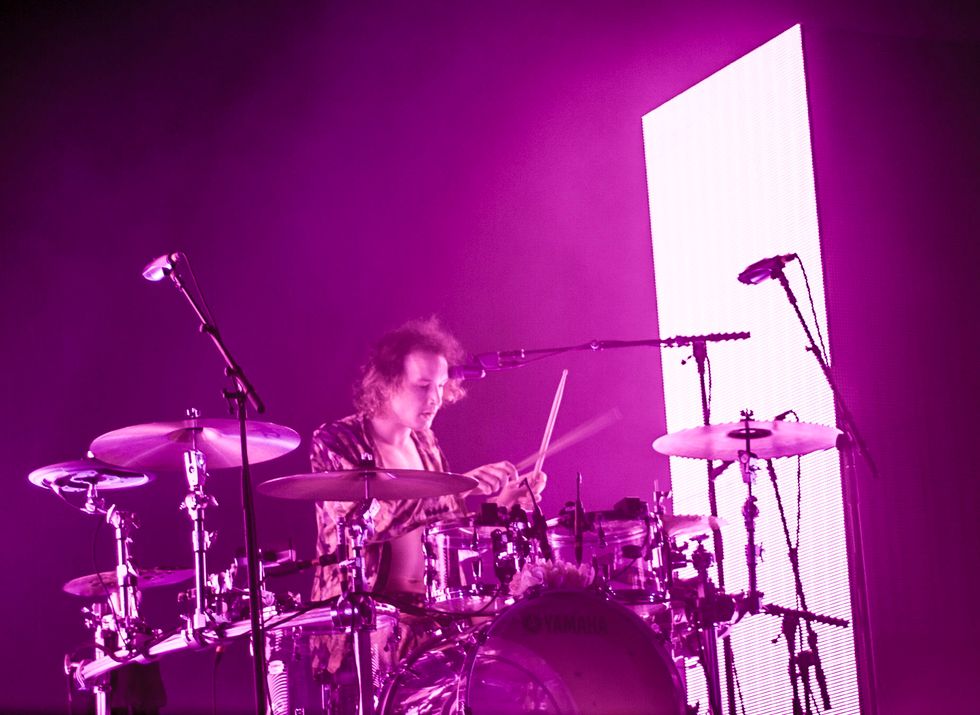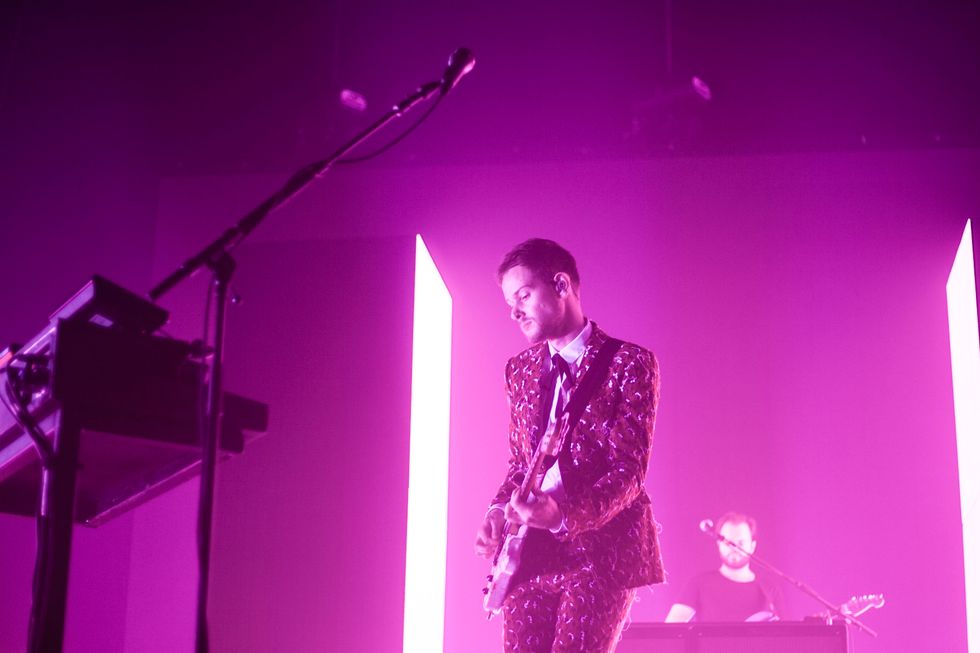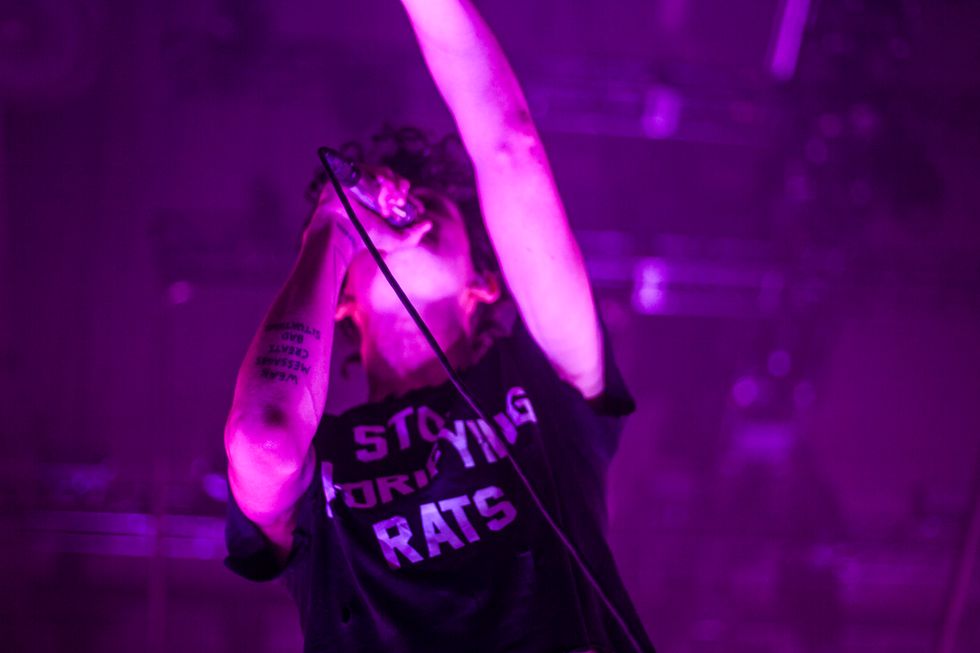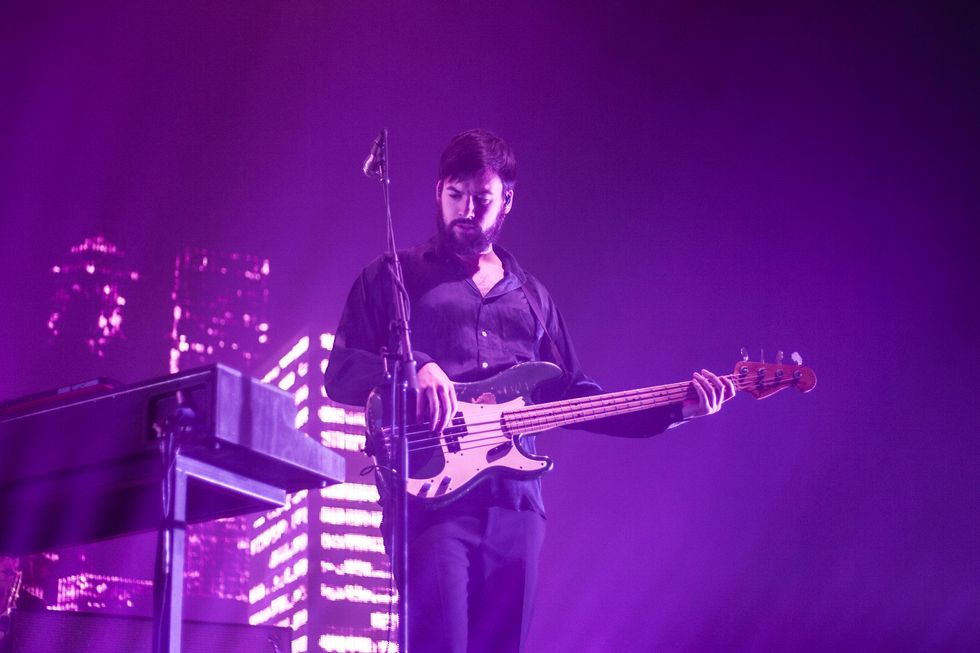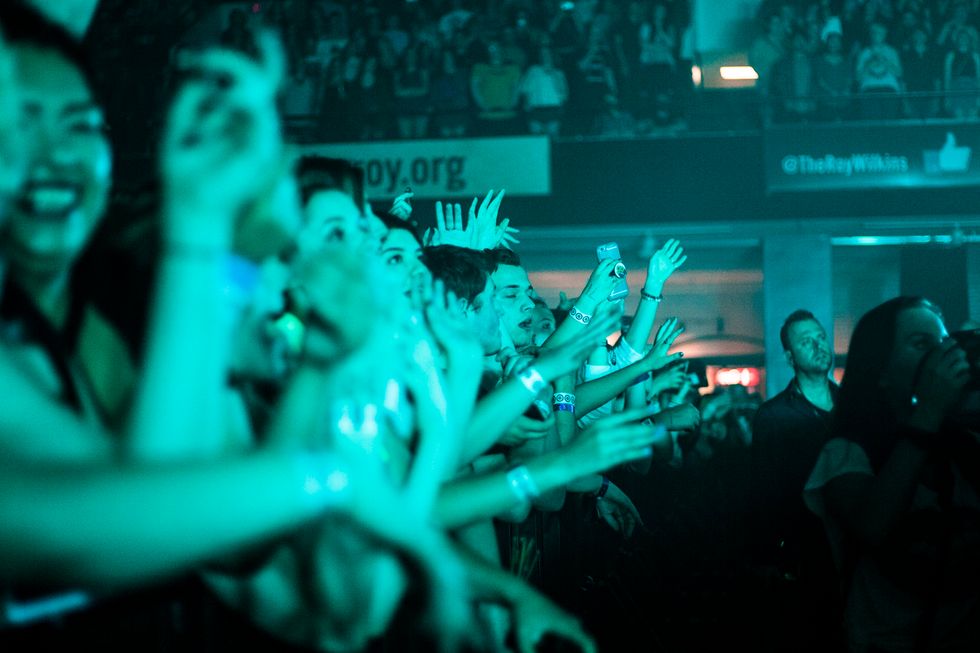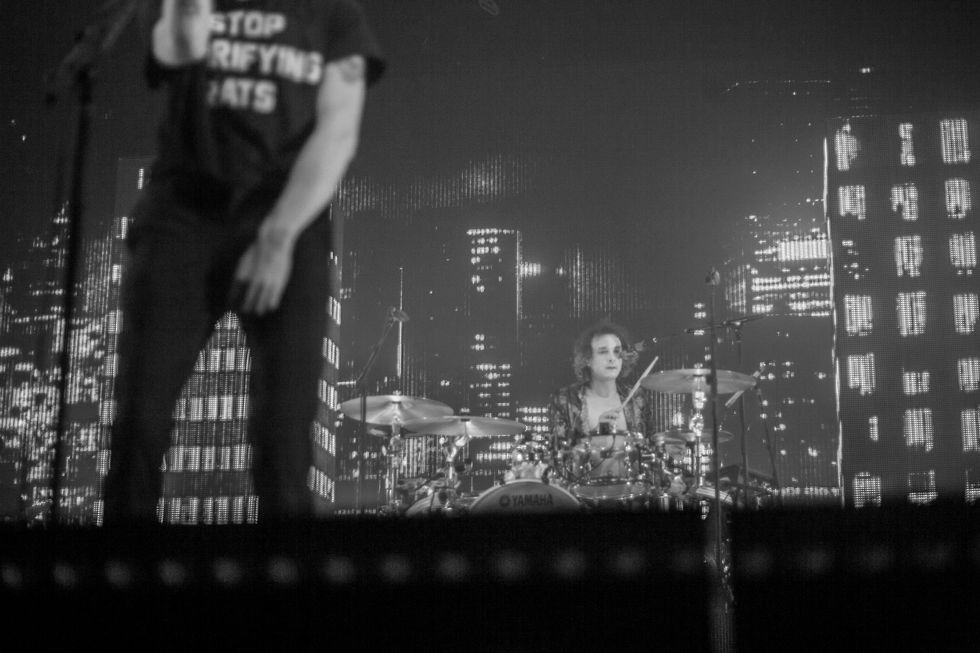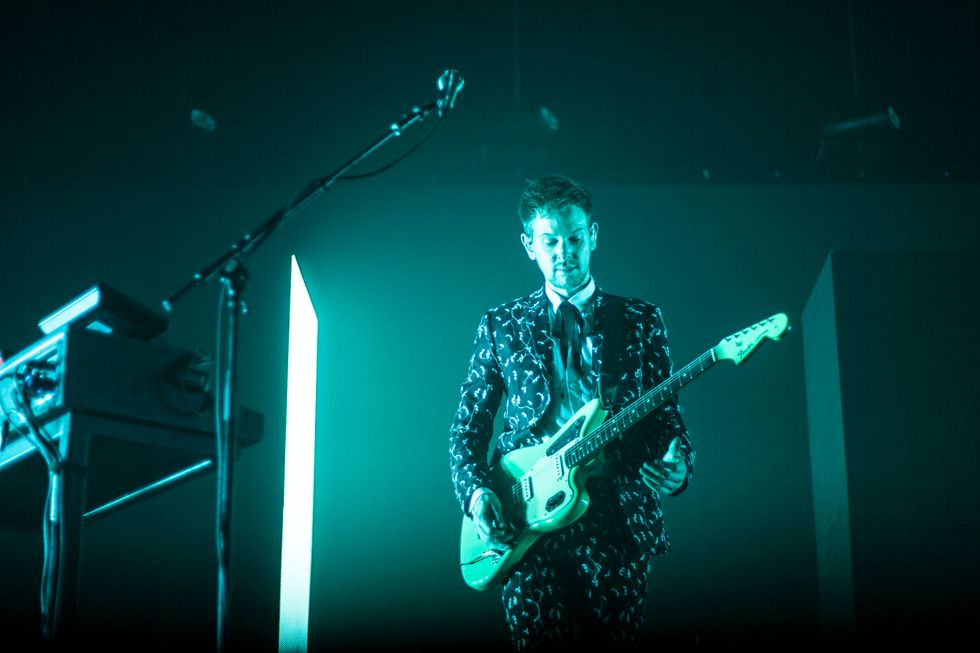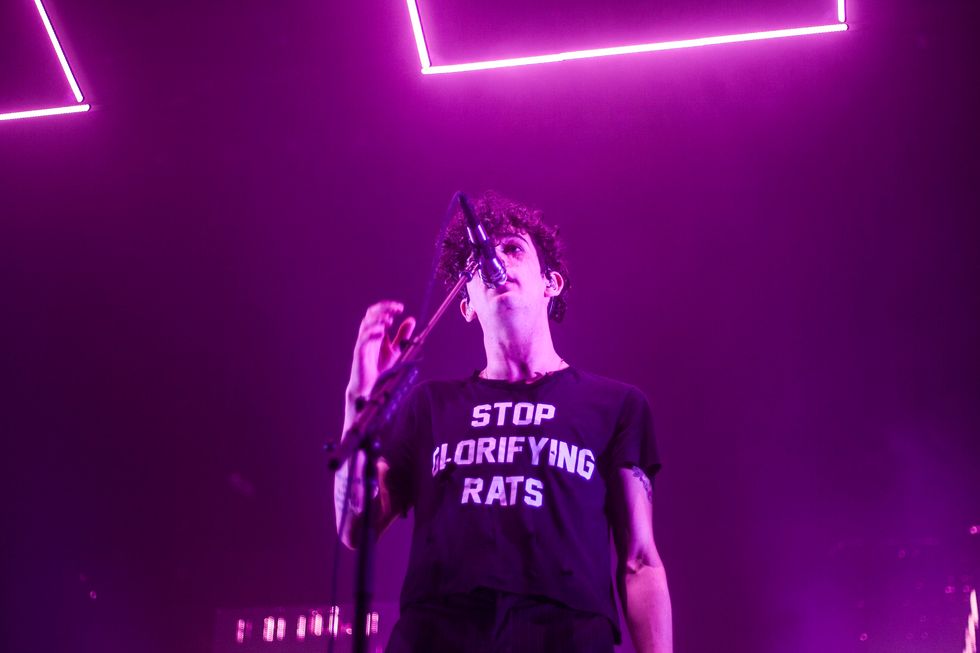 The 1975's Setlist on May 17th in St. Paul, Minnesota:

1. The 1975
2. Love Me
3. UGH!
4. Heart Out
5. A Change of Heart
6. The City
7. An Encounter
8. Robbers
9. Loving Someone
10. She's American
11. She Lays Down
12. Somebody Else
13. Me
14. You
15. Falling For You
16. Girls
17. Sex
Encore:
18. If I Believe You
19. Chocolate
20. The Sound