Bob Ross: the man, the myth, the legend. Ladies and gentlemen, this is not a drill. Finally, the Ultimate Ross-Source that satisfies your every Bob Ross musing, question, and need!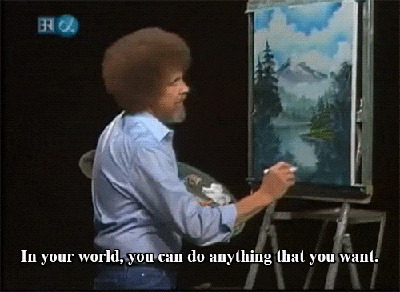 This channel features 31 full seasons of pure landscape oil painting and peace.

31 seasons x 13 episodes x 25 mins per episode = 10,075 hours of The Joy of Painting.

Painting supplies, how-to projects, and links to all things Bob Ross are what make up this website. You can even join the mailing list! And get the app! Bookmarking it!


If you want a ray of sunshine and wisdom sprinkled on your Twitter feed each day, give this page a follow.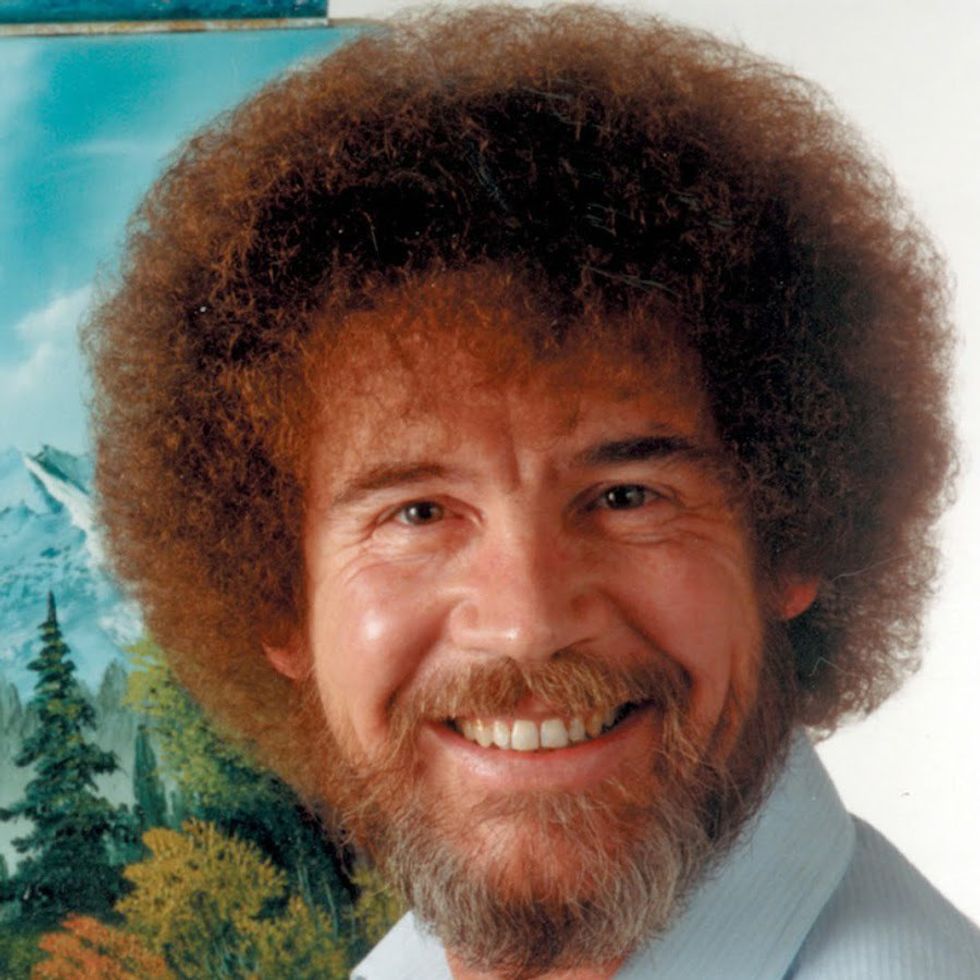 Sadly, Bob isn't tweeting but his publicity people are still active in keeping his work alive.

For all merch, check out this link.

biography.com looks at the life of Bob Ross and informs readers on what's happened away from the canvas. Did you know that Bob had his first painting lesson in Anchorage, Alaska?

It's less accurate than his bio but more detailed: Bob Ross' Wiki page.

Just more Bob Ross quotes and publicity.

This article speculates on the current state of his paintings... where are they now?

You could have a Bob Ross Quote of the Day!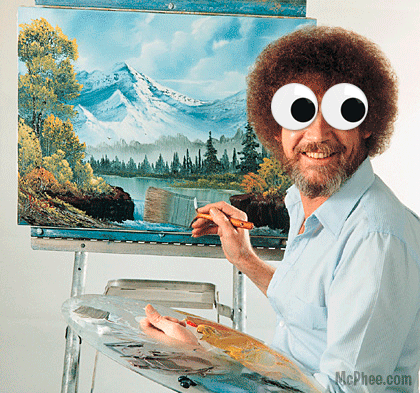 Some are trippy, some are funny, some are profound.
Happy Painting! And God Bless.