With the spike in interest after the opening of "Hamilton," I thought I would take the time to explain the beautiful world that is —
But what is musical theatre? Well, the Google definition is "a genre of drama in which singing and dancing play an essential part" but there is so much more to it than that. Musicals have so many different types, and so many aspects other than just what is seen onstage. Let's look at the different types of musicals: Book musical, Revue Musical, and Rock/Pop Musicals.
1. Book Musicals

A "book musical" is one with traditional musical with a story that drives the music and characters. This category includes: "CATS," "RENT," "Annie," "The Book of Mormon," and "Oklahoma"!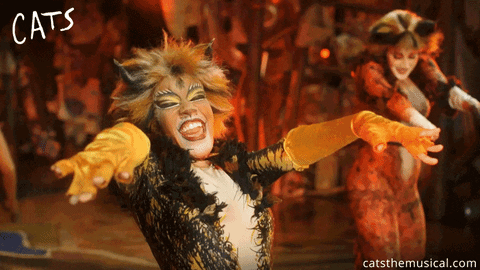 2. Revue Musicals

"Revue"s are a collection of songs, with a common element. This category has no definite shows dedicated to them, but they are still a part of the musical theatre genre. This can include a musical revue of composers of musicals, or a well-known actress (see: GIF of Barbra Streisand).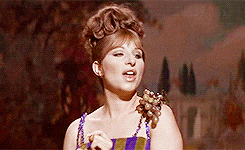 3. Concept Musical

A "concept" musical is where the metaphor or theme is equally or more important than the musical itself. It may comment on a social injustices. There may be dissociated plot line, or unacquainted characters. Category includes: "The Last Five Years," "Allegro," "Follies," and "Love Life."
4. Jukebox Musical

A collection of songs from a group or artist is called a "jukebox musical". These musicals may not have a storyline, but are created to showcase a performance. Category is: Mamma Mia! (The music of ABBA), Ring of Fire (Johnny Cash), Rock of Ages (Glam rock of the 80s), and Come Fly Away (Frank Sinatra)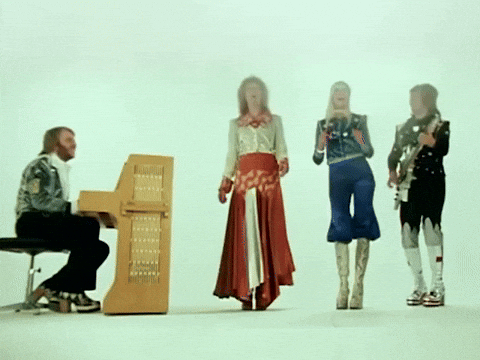 5. Rock/Pop Musical

The use of rock or pop music (or Rock/Pop Opera) to further the story, usually with little to no dialogue. This category includes such amazing works as "Grease," "The Little Shop of Horrors," "Godspell," "The Phantom of the Opera," and "Next to Normal."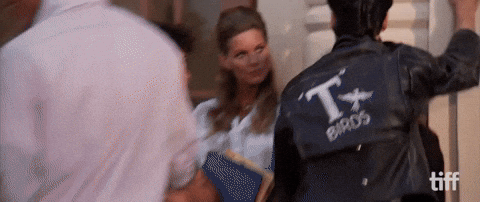 5. Satiric Musical
These ones are fun! They basically mean they take a very classical story such as "Pride and Prejudice" or "Shakespeare in love" and put a creative and modern spin on it. For example, the London play "Pride and Prejudice: Sort of"
As you can see the world that is musical theatre is much larger than the beauty of "Hamilton," I hope this gave you a little bit of insight to the magical world that is musical theatre!