When Netflix was incorporated in the late 90's, no one, including the company themselves, knew they would be creating their own content for living room audiences 20 years later. Currently, Netflix has over 300 different "Netflix Originals", but that number is not just television shows. The big 300 includes comedy specials, documentaries, and even few feature films. However, Netflix is best in the television market, so this article will strictly be looking at the episodical content. The following list will have a couple of documentaries, but they are not feature length docs, they are meant for episodes. I have not seen a few of the following shows, but I am basing the list of their score on the Internet Movie Database (the best film and tv rating system). Also, some of the following shows are only meant for mature audiences, therefore keep in mind if you want to check these out. However, I do guarantee most audiences will enjoy these shows. House of Cards (9.0). Stranger Things (9.0). 13 Reasons Why (9.0).
The Marvel Series - 7.9 (out of 10)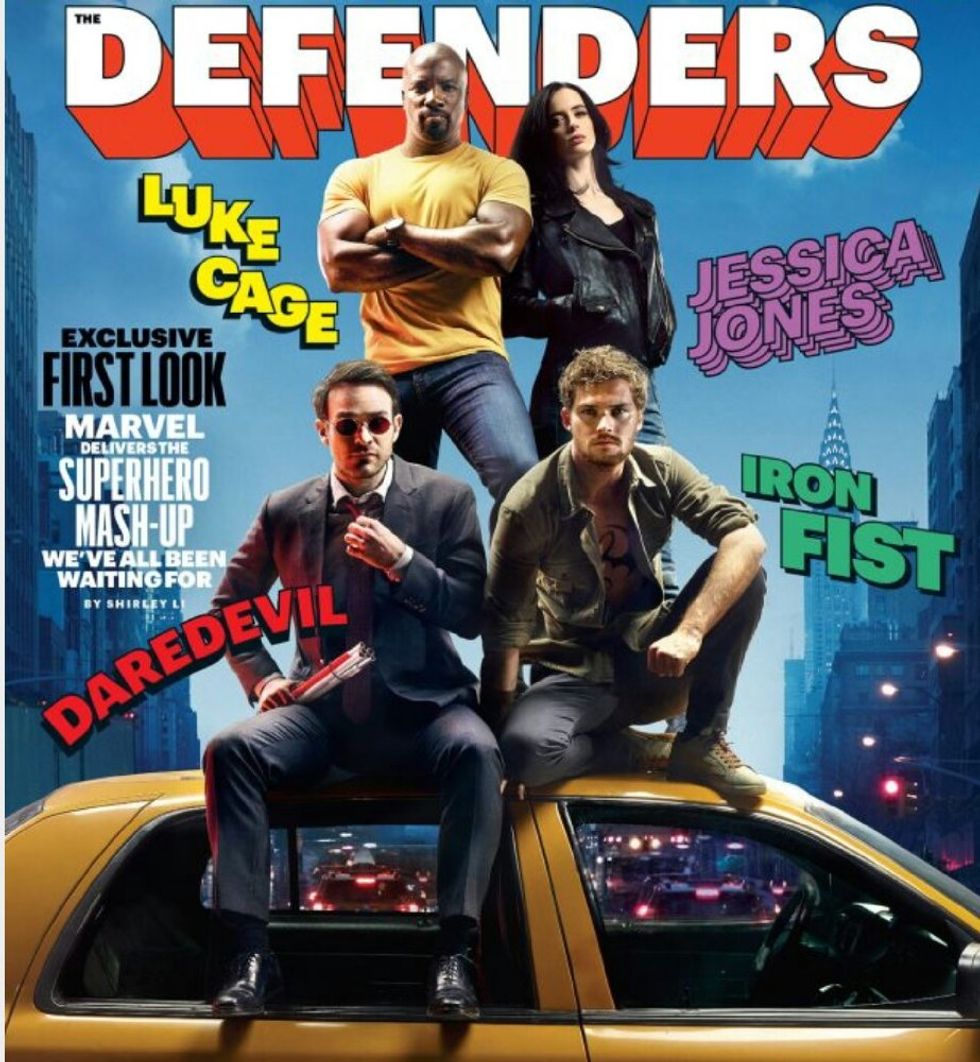 For any real fan of the Marvel Comic Universe will recognize the above poster is for the new "Defenders" show coming out later this year, however, its a perfect example of showing all the Marvel Netflix characters together. Personally, "Daredevil" is my favorite, and it's the highest rated out of all 4 shows. Together, all the shows average for a score of 7.9. Compared to the rest of the list, it's not good, although, I'm a nerd and a sucker for anything Marvel, so I hope you check these out.
"The Fall" - 8.2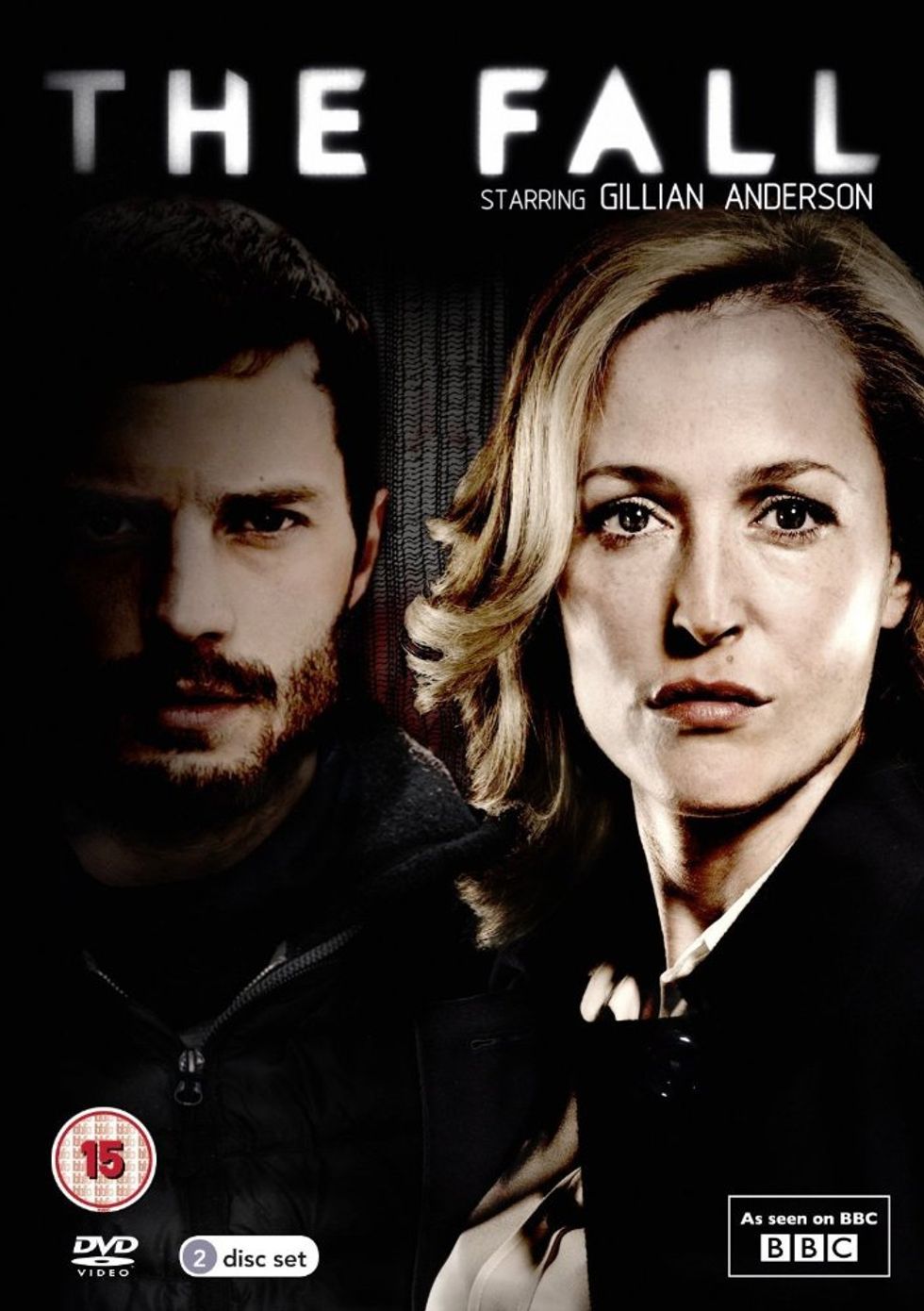 Gillian Anderson is back to playing an agent, and I love it. Sadly, I have not seen this show, yet, but it is on my watchlist. The story follows an agent chasing a serial killer through Belfast as their lives intertwine. Originally broadcasted on BBC, the series was dropped by the big name British television company after 2 seasons. BUT, Netflix being the Flix love the show and produced a third season.
"The Crown" - 8.8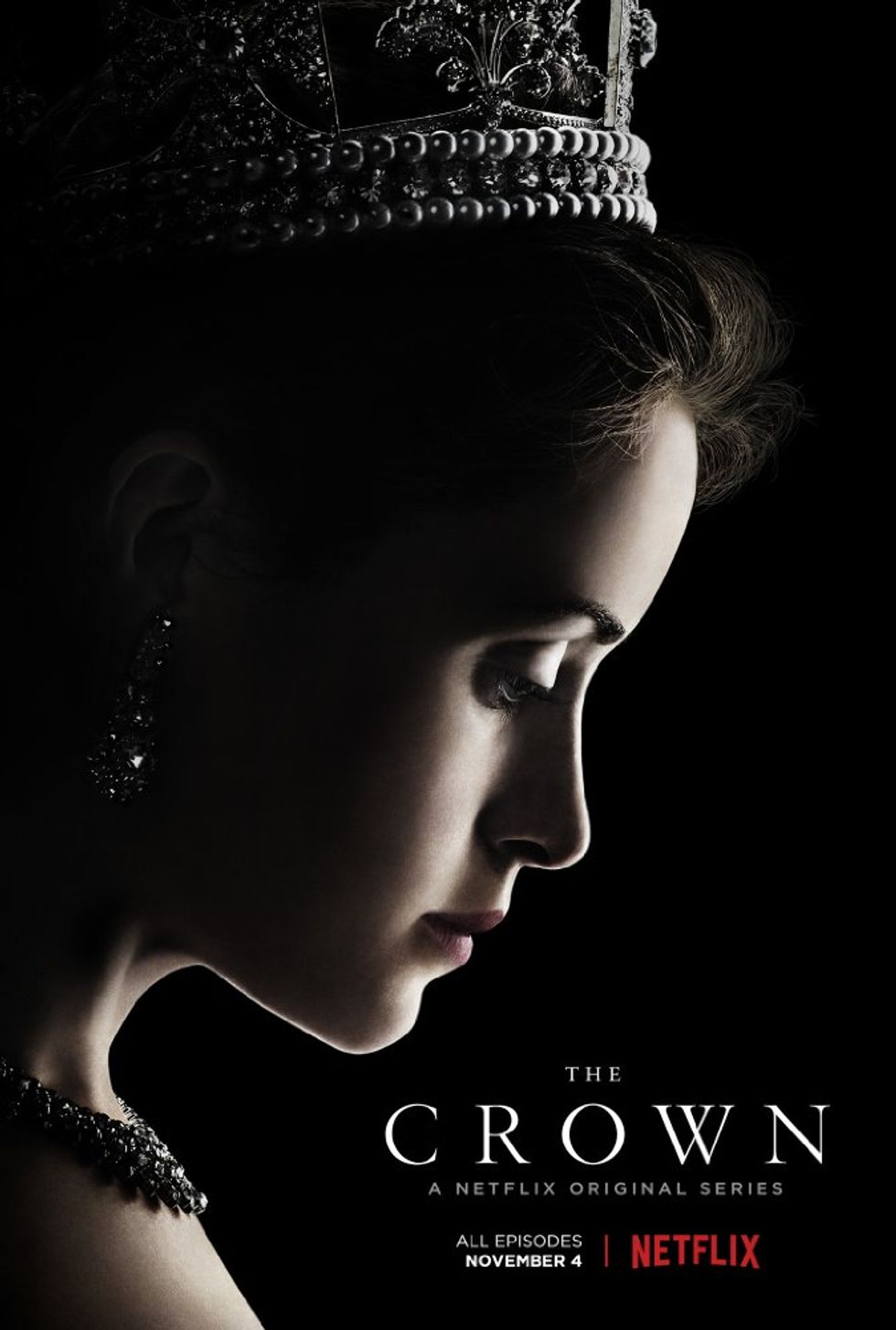 Another show I have never seen since I'm not one for royalty, nonetheless, one of my close friends said this show was great. The show centers on the dynasty of Queen Elizabeth II in her early years of reigning. A simple Netflix show based off of a historical drama that makes a compelling story.
"Chef's Table" - 8.8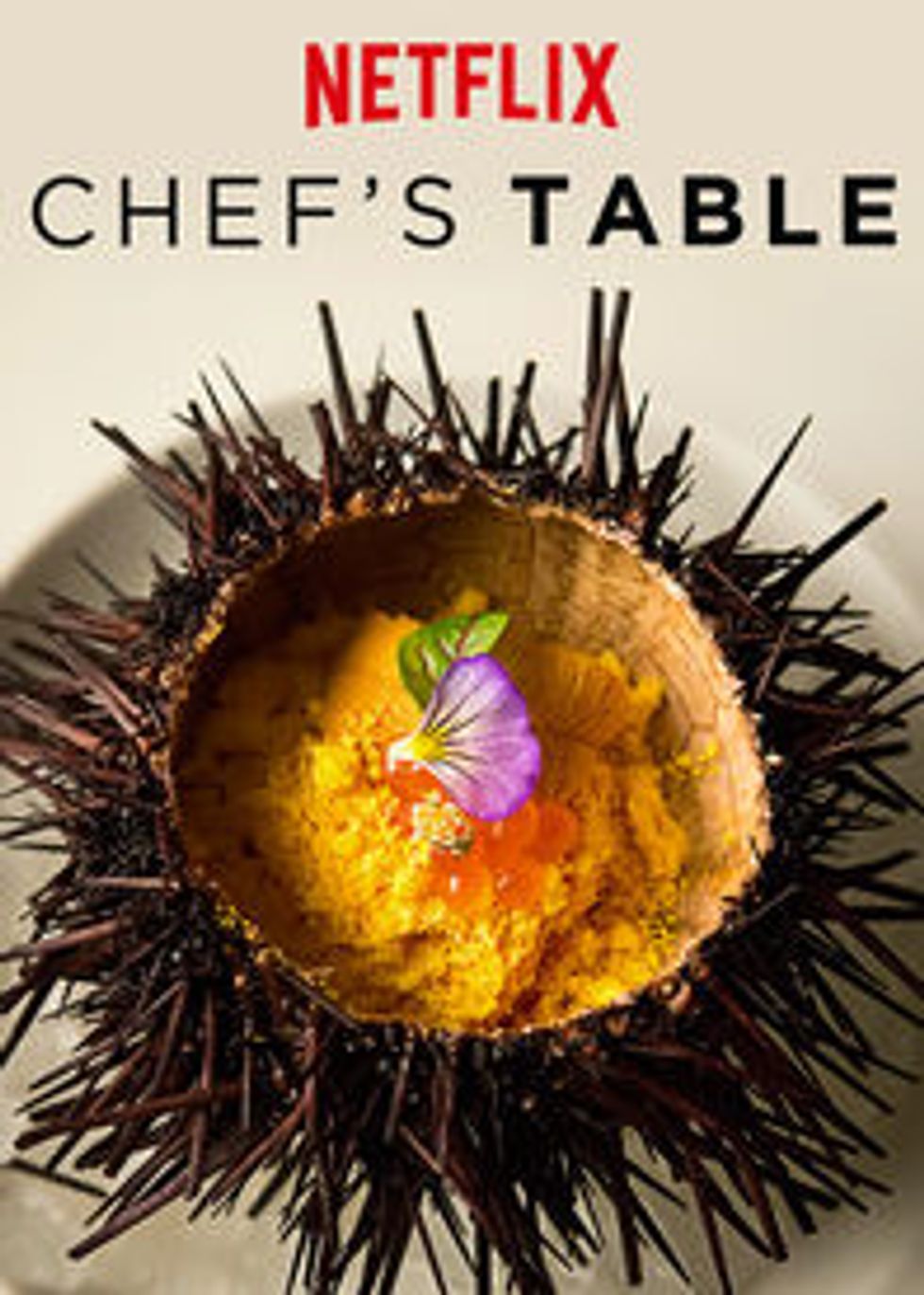 My brother has been asking me to watch this show for months. This is the documentary I was speaking about earlier. The series features multiple chefs around the world in their natural habitat cooking foreign dishes. Each episode is a new adventure.
"Narcos" - 8.9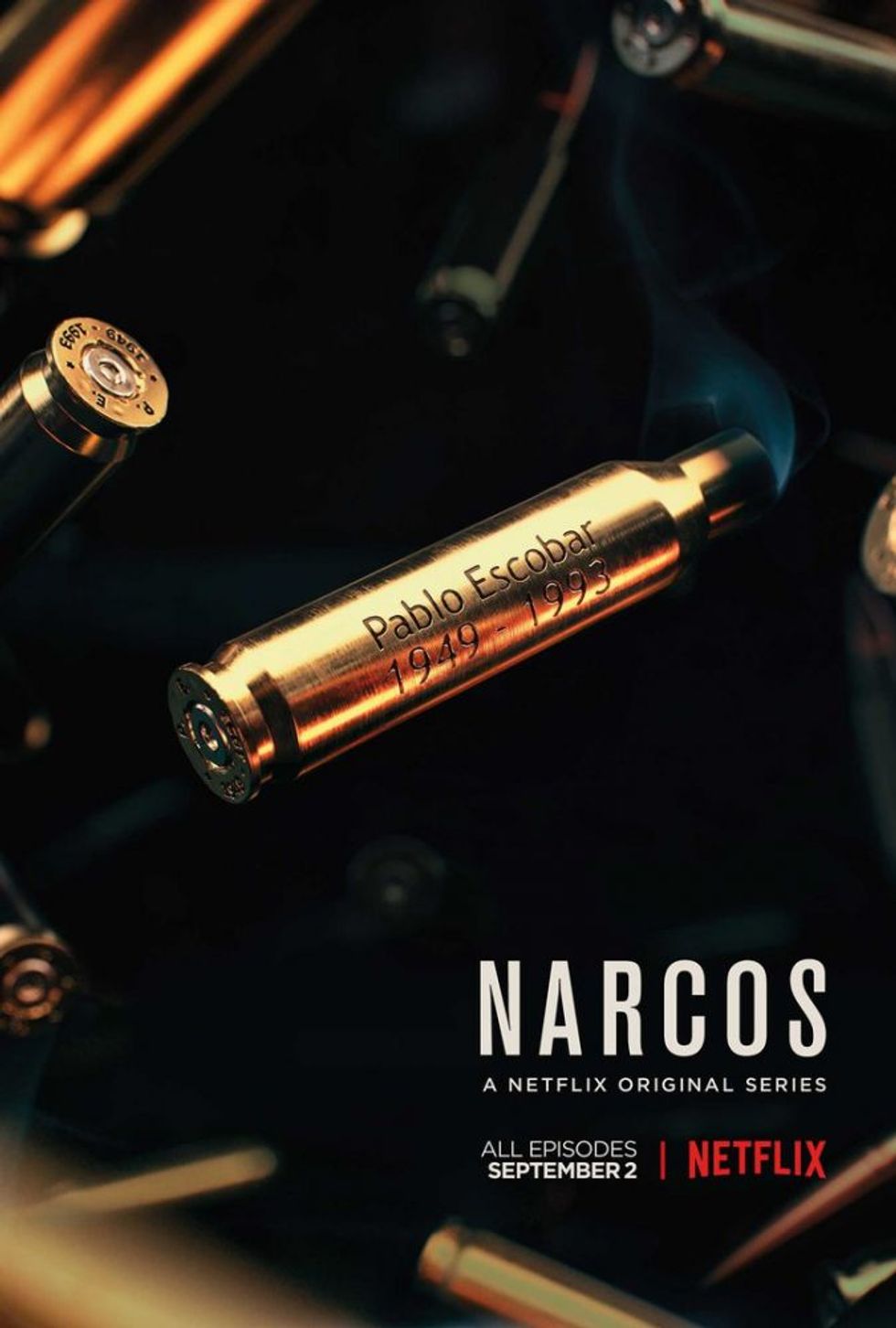 Pablo Escobar, the most notorious drug trafficker in the history of Columbia, maybe even the world. A DEA agent is on the hunt for Escobar and his crew. Action, drama, and a little bit of a thriller, "Narcos" will not disappoint. A fictional, but historical look into the hunt for a drug kingpin.
"Black Mirror" - 8.9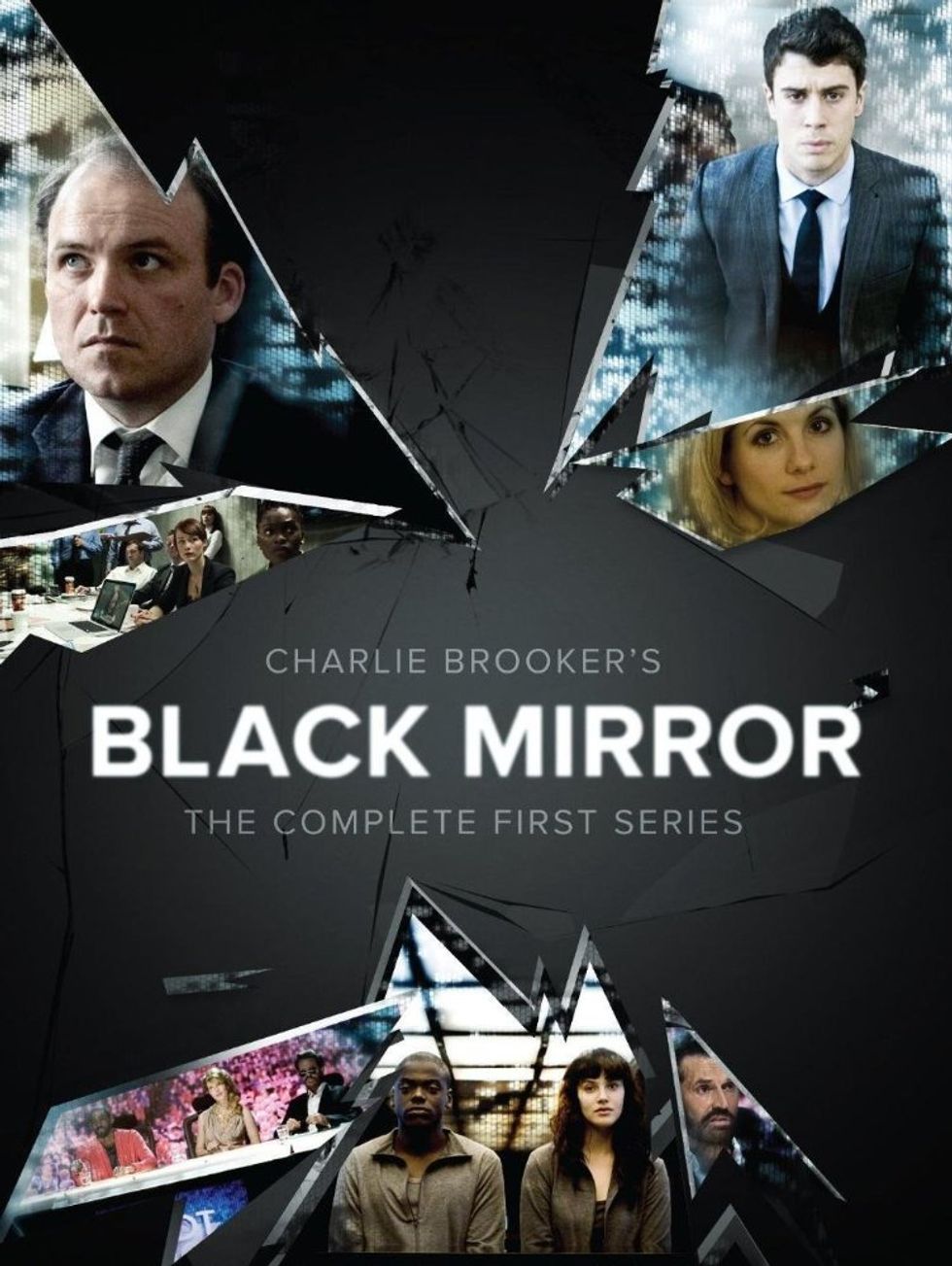 "Black Mirror" is one of the craziest shows I have ever witnessed. An anthology series where each episode brings a new short story to the table. The seasons are actually called series, and they take a deep look into what the future world holds regarding the wages of technology.
"Master of None" - 8.9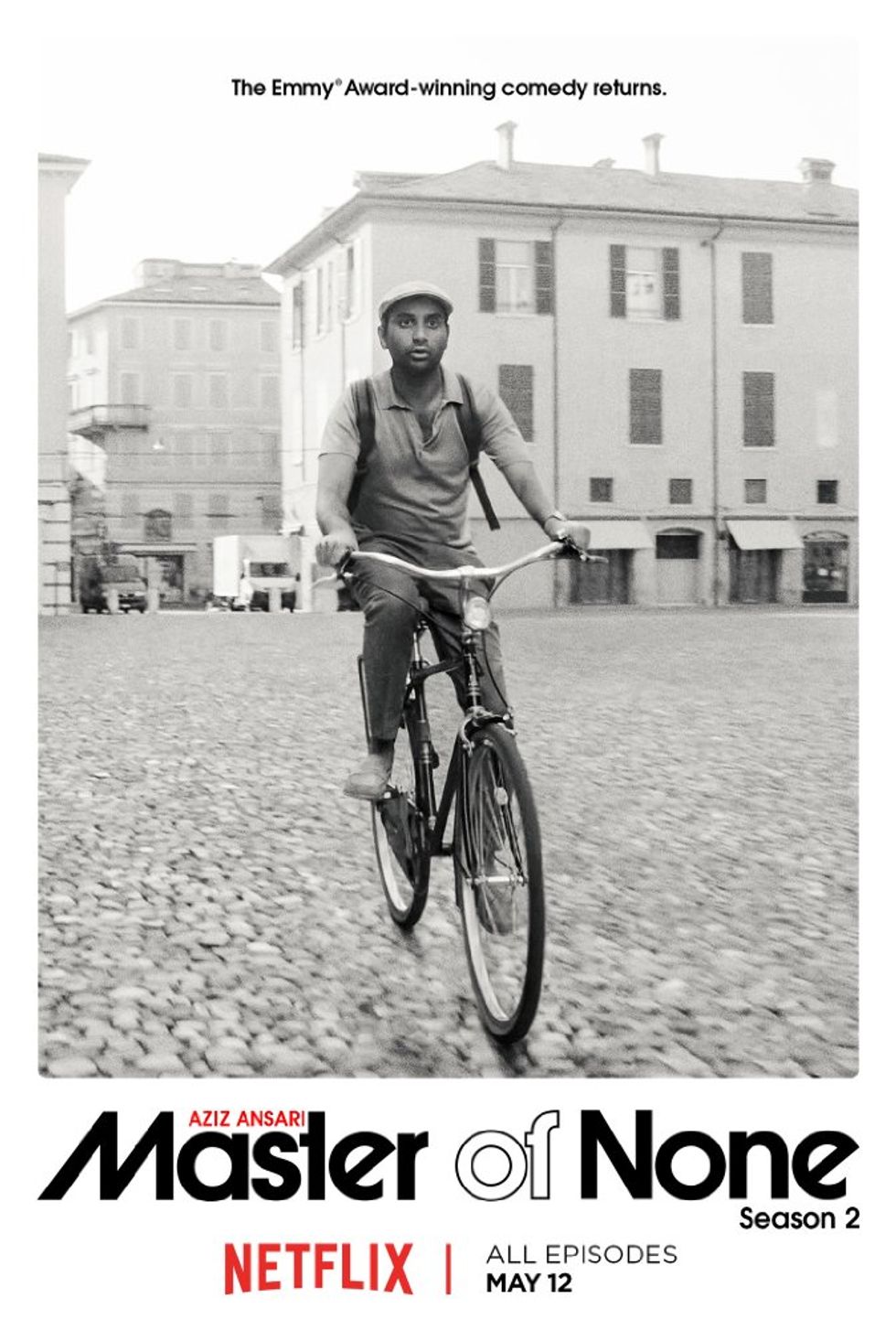 Aziz Ansari created a comedic masterpiece regarding a single man's life in New York City. As a single 20-year-old, I relate to a lot of aspects about this show. As the poster from above claims, Season 2 premieres at the end of Finals. Just in time to get into the summer mood.
"13 Reasons Why" - 9.0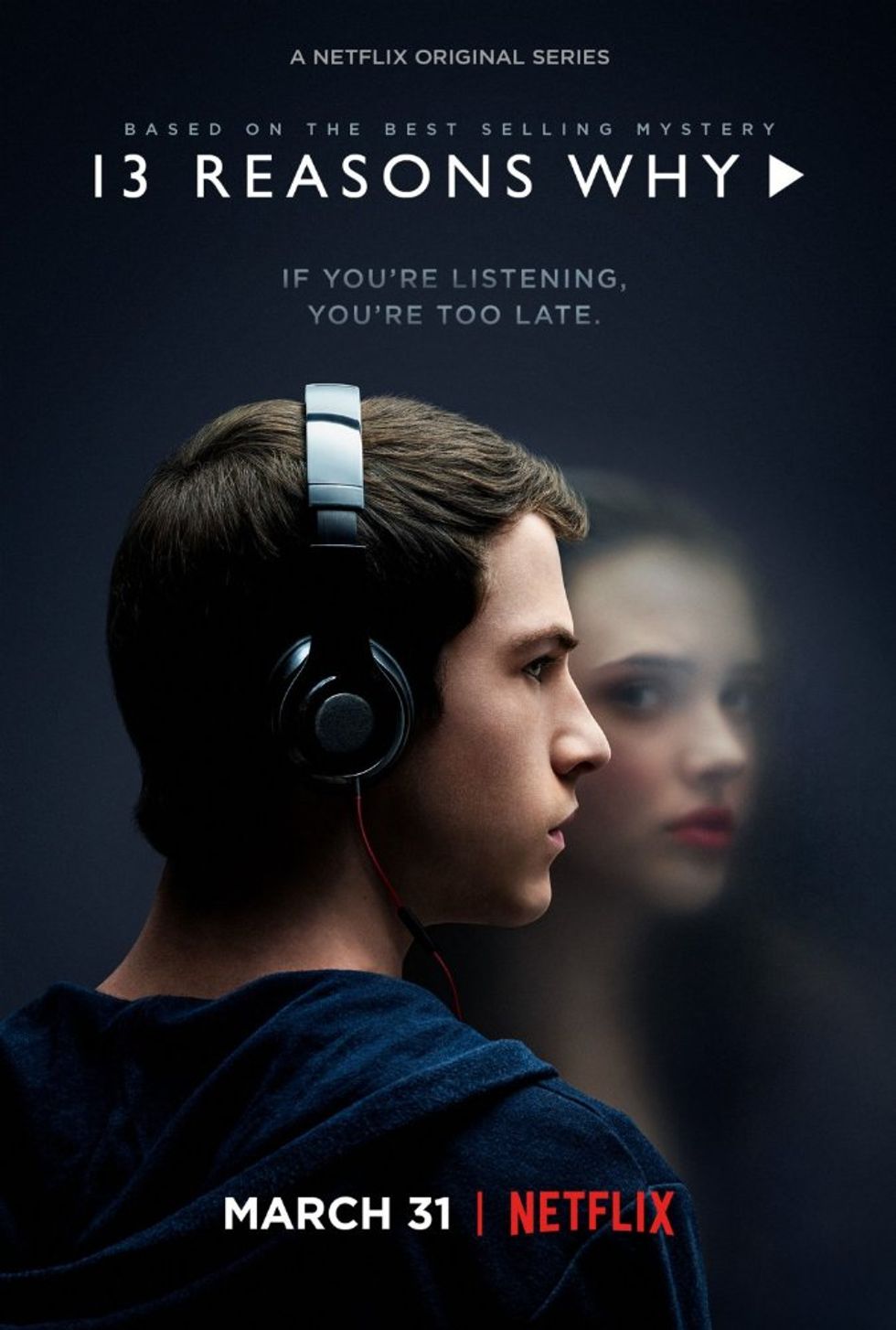 "13 Reasons Why" just came out on Netflix, and people are loving it. I have not seen this show, nor will I watch it. However, I have been told its good. The story follows a high school student trying to unravel the mystery in which another student decided to take her own life. Other comments I have heard about this show is that the are a lot of remarks about suicide, so if it's an emotional subject to some, you have been warned.
"House of Cards" - 9.0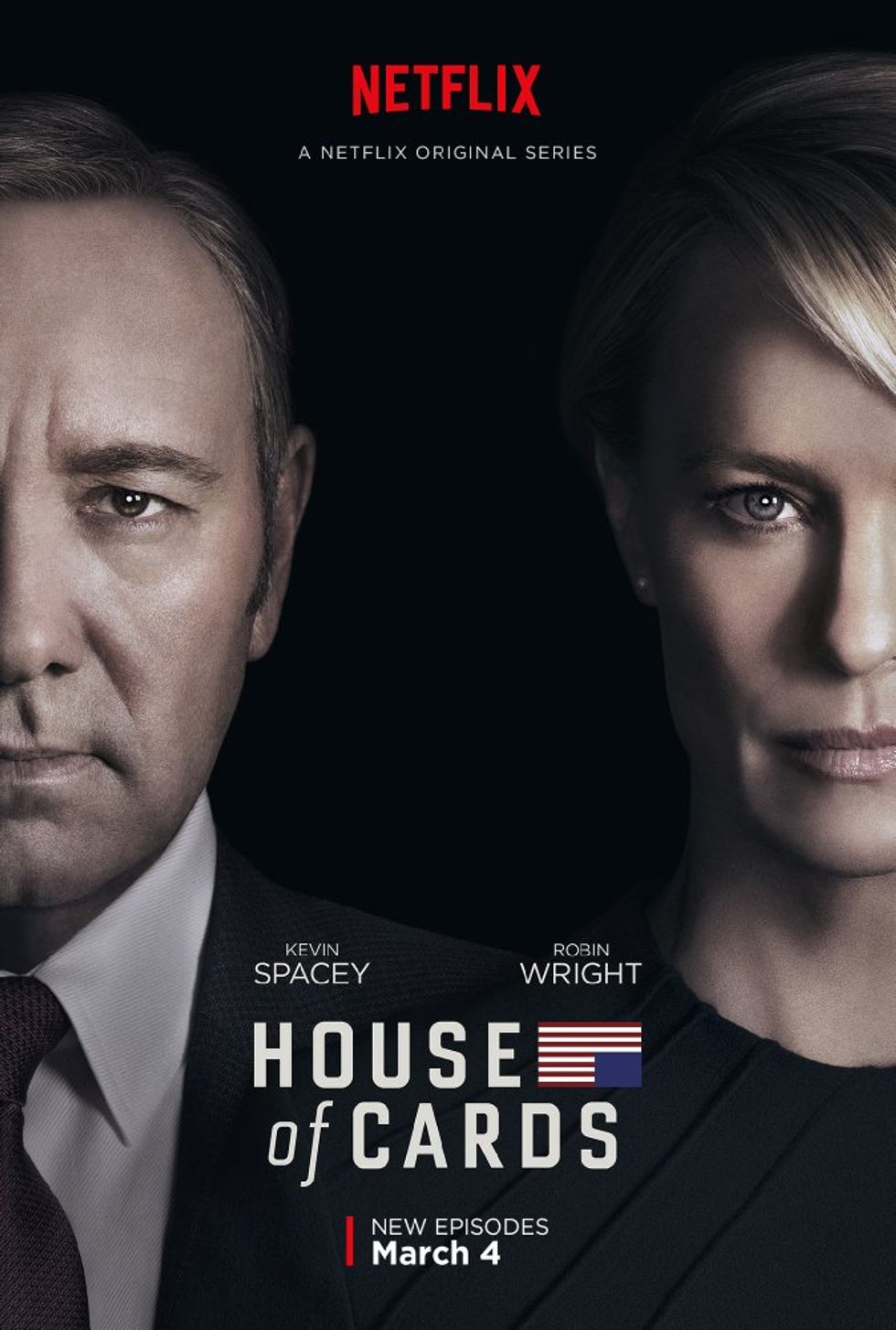 "House of Cards" is one of those shows that people always tell me I have to watch, and yet, I have not watched an episode. This is another show that has a season coming out soon, season 4 in fact. A political figure gets crossed for a higher position and decides to bring the whole system down on the people who did him wrong.
"Stranger Things" - 9.0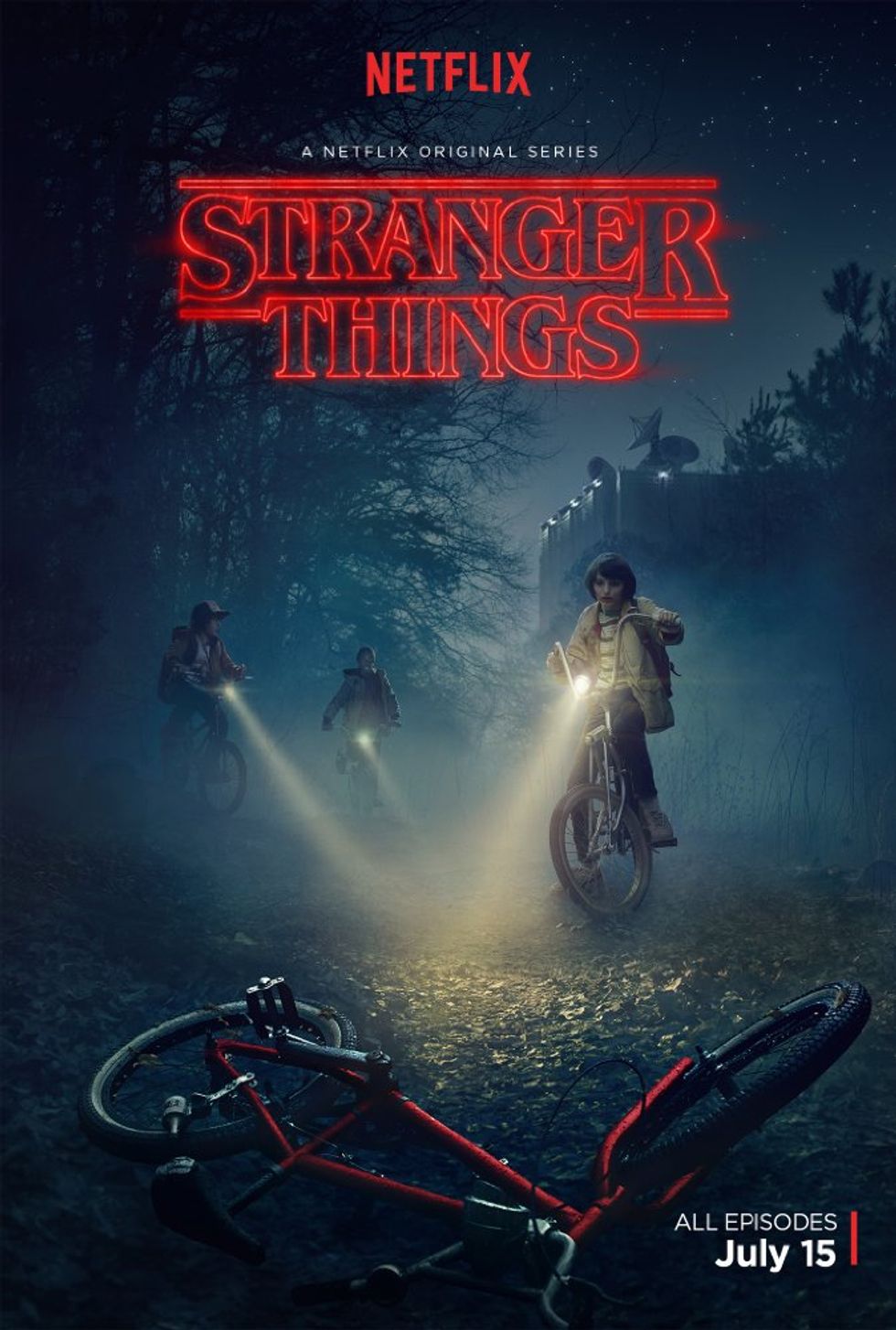 Last but not least, "Stranger Things". The hit summer phenomenon that people freaked out over. I personally enjoyed the show, very much. A thriller that is set on a town where secret government things are happening in the woods. All of a sudden, a kid goes missing and the town's citizens are brought to their knees.