The Situation: Summer is 3 weeks away (for the semester schools - sorry quarters.) Every student at every (semester) school is itching to get through those last 3 weeks, finish finals, and enjoy a nice long summer break.
To those who are not in school, they think that those 3 final weeks will go by in the blink of an eye and that students have no time before summer because it's only a matter of a few weeks right?
Wrong.
Why? "The Final Stretch."
But what exactly is "The Final Stretch?"
"The Final Stretch" is a predicament and feeling I have been trying to put into words ever since I started having final exams my freshman year of high school. Students are so close to summer - just weeks away, yet something is hindering the excitement and anticipation for 3 months off school. What is it hindering the excitement? The absolute dread and anxiety students feel about final exams.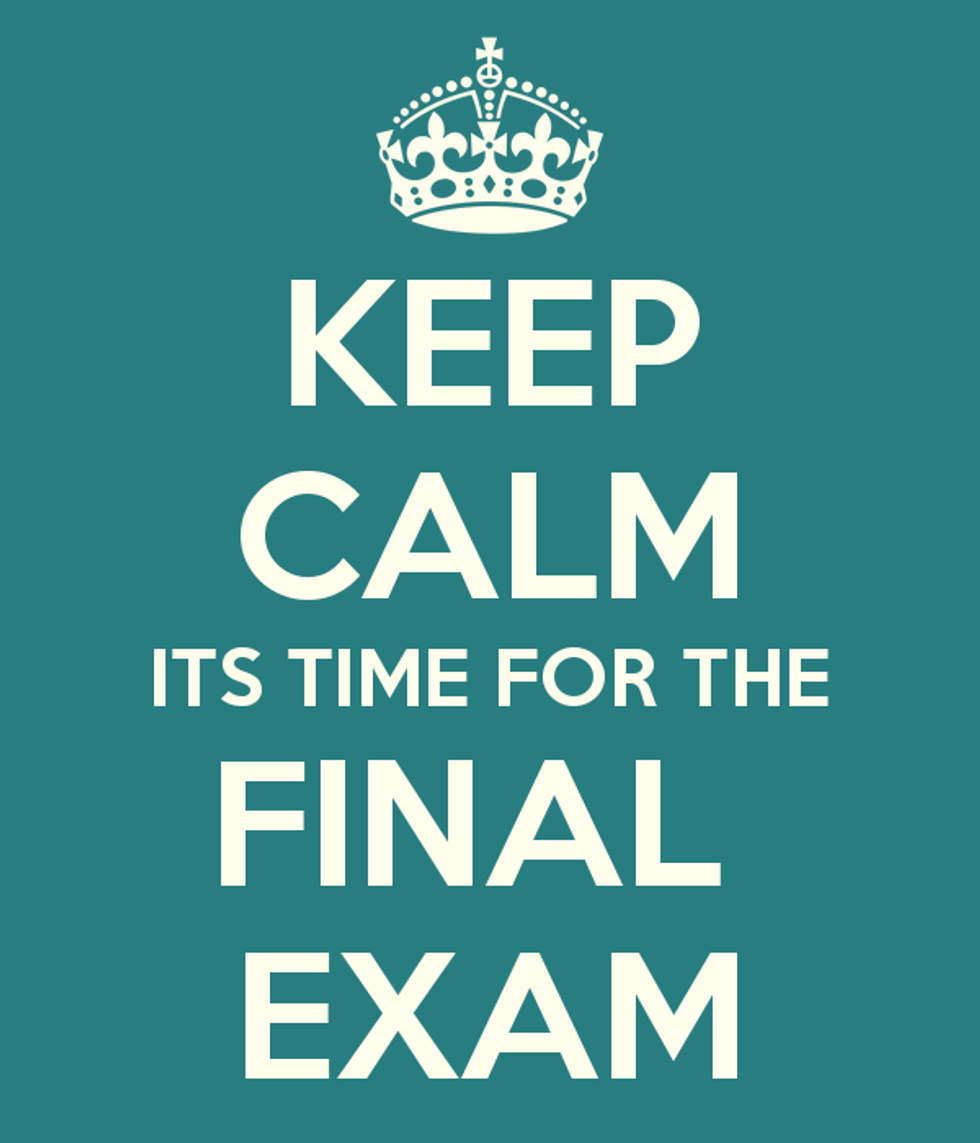 The fact that final exams are the only things standing between students and their summer vacation is the one detail that elicits this final stretch feeling that every student has felt every school year they can remember. It is a simple equation.
The Final Stretch = Excitement for summer + Dread for final exams.
There is no known cure to rid students of this final stretch feeling. The only thing to do is to study hard for tests so that the anxiety of "I have no idea what is going to be on my final!!!!" isn't something students will have to deal with on top of the final stretch feeling.
The final stretch feeling spreads like wildfire. As soon as one student brings up the fact that "wow, we only have like 3 weeks until summer!," every other student will make the connection that what comes with the beginning of summer is the end of the school year - which means final exams.
So, all I can really say is good luck to every student out there who is dealing with the final stretch feeling - because I know I'm not the only one