The new web-series entitled Brown Girls directed, written, and starring brown girls will be coming out in February 2017. I saw the trailer for the first time a while ago and really enjoyed it. I watched it again before writing this and really thought about what this show could mean for brown girls everywhere and myself.
The show follows two women of color living in Chicago. From the official website, we learn that "Leila is a South Asian-American writer just now owning her queerness. Patricia is a sex-positive Black-American musician who is struggling to commit to anything: job, art and relationships". It sounds like the typical show about friends who are juggling different aspects in life, such as Friends, New Girl, and Broad City. However, what makes Brown Girls different is that now we get the inclusiveness of women of color and the struggles that come with being just that. The crew itself is "probably 95% people of color and/or queer people" which only creates a more diverse and intriguing energy to the show. With different aspects of different people, we get a show that really portrays all kinds of people, not just a selective few.
Looking at just the two-minute trailer, you can already see that there's an intersection of identities, of people trying to figure out who they are and going after what they want. We see Leila unexpectedly kissing someone else a while into the trailer. We see Patricia talking about having sex with some other person, and it being just that. This show will talk about sex explicitly so maybe we can finally realize that sex is something we shouldn't be afraid to talk about. Not only that, but we also see probably Patricia's mom telling her that she won't even give her a lecture about what she doesn't know about feminism. This show is going to convey to us what feminism really is with the power of inclusiveness. And I'm totally down for it all.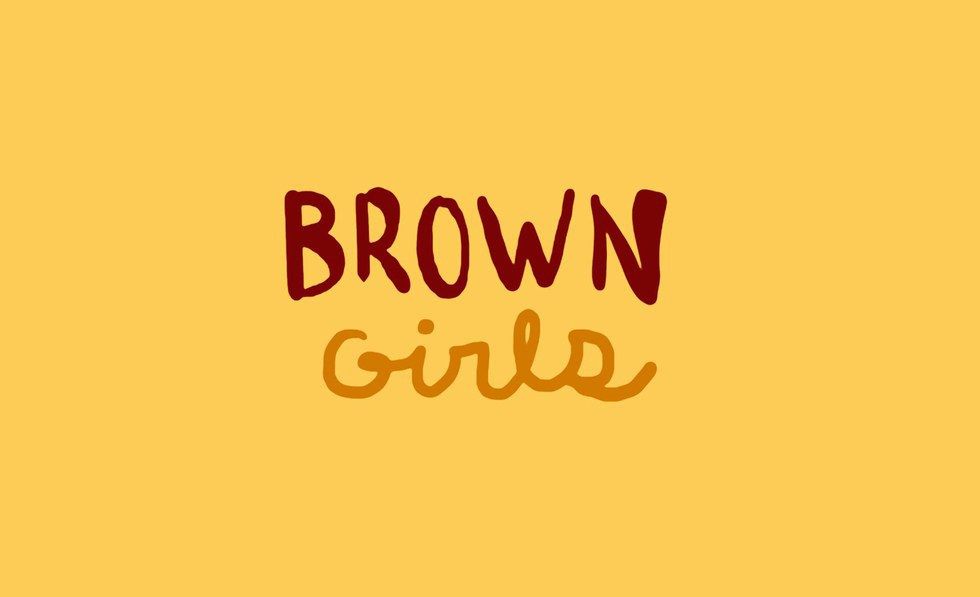 In an interview of Sam Bailey, the director of Brown Girls, she said how "[the characters] don't shy away from talking about their race when it's necessary to the conversation, but I think any art that's done by a marginalized people becomes a political statement". I think we should all realize how true this statement really is. I've read dozens of pieces of literature, looked at different types of paintings, seen shows about and from oppressed groups, and all of them have something in common: a political statement. Through art, we can really show how our lives are affected by unequal treatment and injustice. Brown Girls is another beautiful piece of artwork that will really portray what actually goes on in our heads and lives coming from a marginalized group.
Being a brown girl myself, I am really excited for this show. I am a brown Mexican girl going to school
in
Chicago, trying to understand what
commitment
is and understanding my own
sexuality
. And I can finally see myself in a show.