Last week, my roommate shared an article from Odyssey on Facebook - "If Virginia Colleges Were Character from The Office" by Natalie Davis at Mary Washington - with the plea for someone to make one for North Carolina schools. I decided to step up to the plate for that one. So thank you to Natalie for the incredible idea. Who doesn't want to know which character their school is? And more than that, who doesn't love The Office? It's an amazing show with an incredible cast of characters, each one more human and relatable than most of the characters currently on television. Sadly, the show is over, but it's legacy lives on. So, without further ado, and with more thanks to Natalie Davis and the incredible writers at Mary Washington, here is who I think North Carolina schools would be as characters from The Office.
WARNING: THIS IS MY OPINION AND IS NOT INTENDED TO OFFEND ANYONE OR ANY SCHOOL.

1. UNC Wilmington - Jim Halpert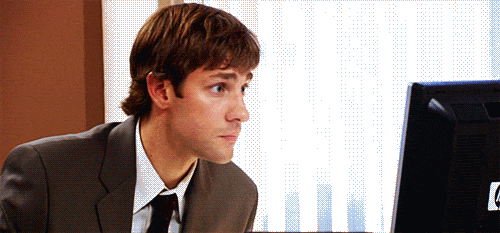 One of the most beloved qualities of Jim is his casual, down-to-Earth attitude towards life. What better school for him than UNCW? Not too far from the beach, and low-key in a way that many UNC system schools aren't. Jim would fit in perfectly amongst the laid back crowd.
2. UNC Charlotte - Pam Beesley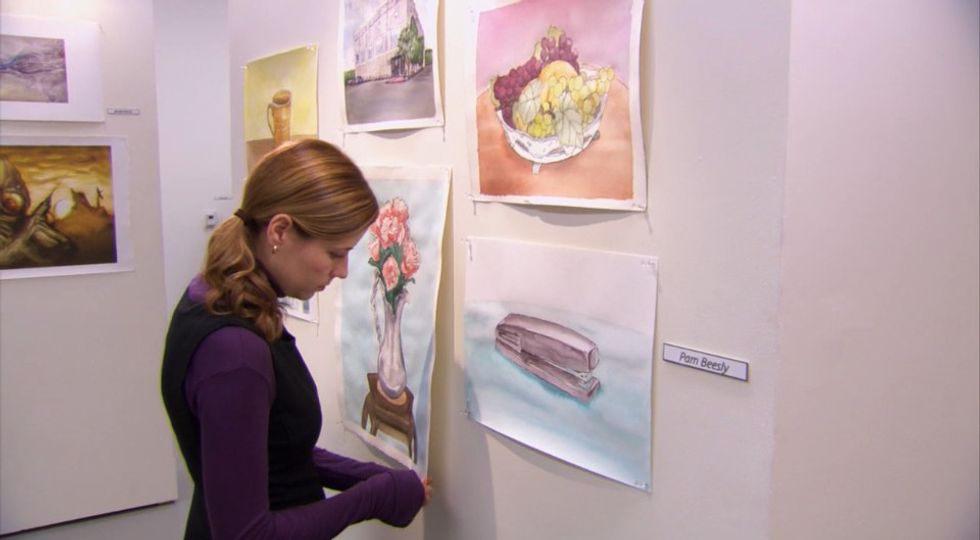 Who else to go to this artsy AF school but Pam? She is not only incredibly intelligent, but so talented and artistic in a way that's incredibly enviable. She may have failed out of art school, sure, but her passion and drive is what cements her spot at UNC Charlotte. She isn't willing to give up on the things and people she cares about, and that's a trait shared by many of those at UNCC.
3. UNC Chapel Hill - Michael Scott

What other school for the regional manager? Michael Scott may not have it all together, but he sure can act like it, which is one of the traits I most admire in this group of students. Even when they've got a lecture at 5:30 and another lecture at 5:45, they manage to pull it together and keep their cool. And yeah, sometimes they lose that cool too, but everyone does. Michael got pretty upset at the roast. But he came back stronger than ever, and his resilience gives him a solid place at UNC Chapel Hill
4. NC State University - Dwight Schrute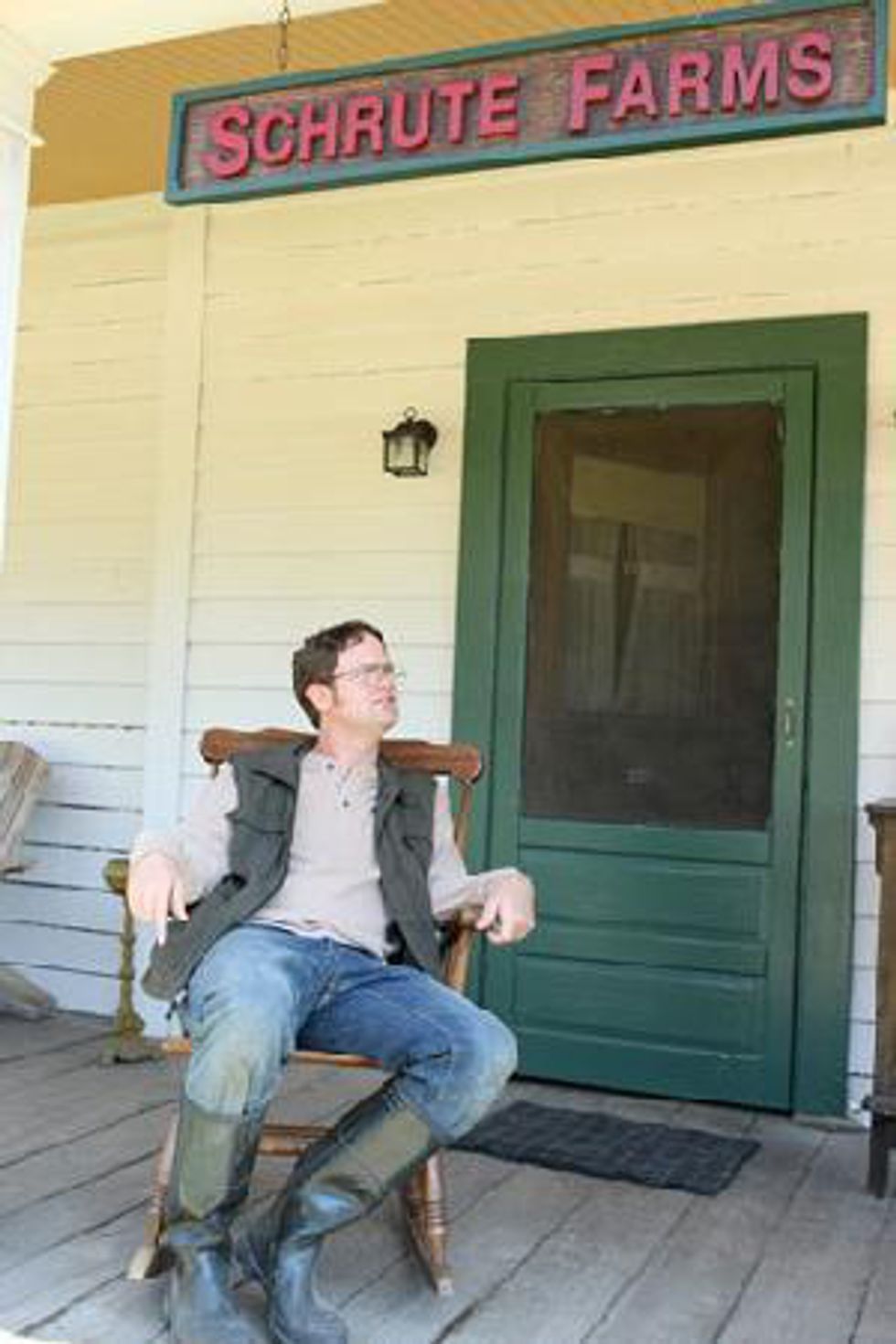 When NC State was founded, it was solely an agriculture school. What better school for beet farmer Dwight? This is a school that's considered on a similar tier to UNC Chapel Hill, and many students choose between one of the other, which make it perfect for the assistant to the regional manager. Dwight could get his beets into the NC State Fair, and get an amazing education in agriculture as well. Although I don't think Dwight would feel as if he needed to learn anything he can't teach himself.
5. UNC School of the Arts - Andy Bernard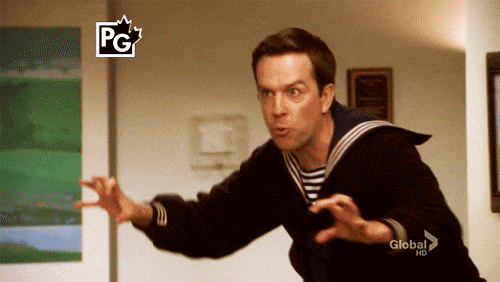 One of the most memorable episodes in the whole series, at least to me, is when Andy stars in a production of Sweeney Todd. And if anyone belongs with the arts students in Winston-Salem, it's Andy Bernard. His outgoing personality and quirky sense of humor make him a great friend and a great addition to a school of such high esteem.
6. UNC Asheville - Stanley Hudson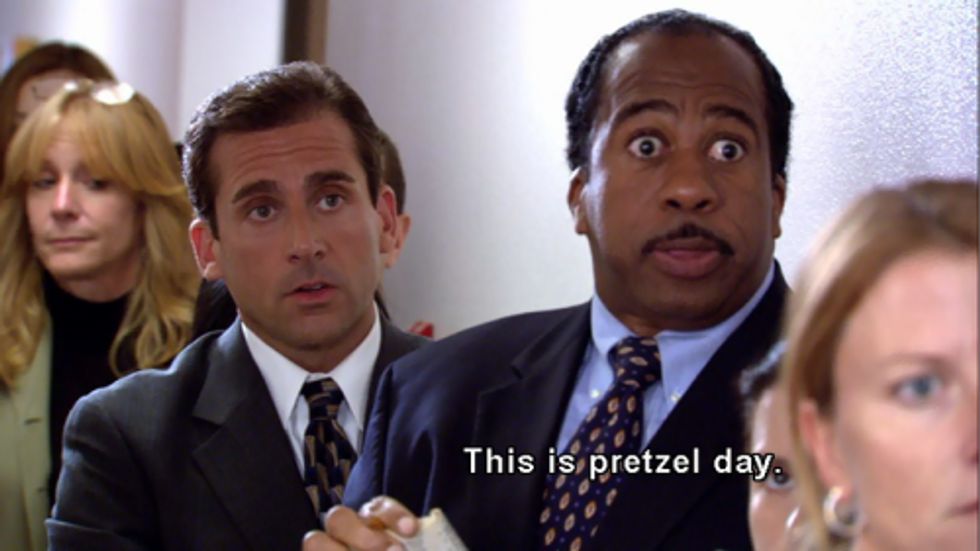 Honestly, UNCA is incredibly slept on. People often forget about it over schools like Appalachian State, but UNCA is just as amazing as all of those other schools. You forget it's there sometimes, but then it comes back with a strong punch. Stanley is just like that. Many of the best scenes from The Office wouldn't have happened without Stanley, and many of the best people come from UNCA.
7. Duke University - Angela Martin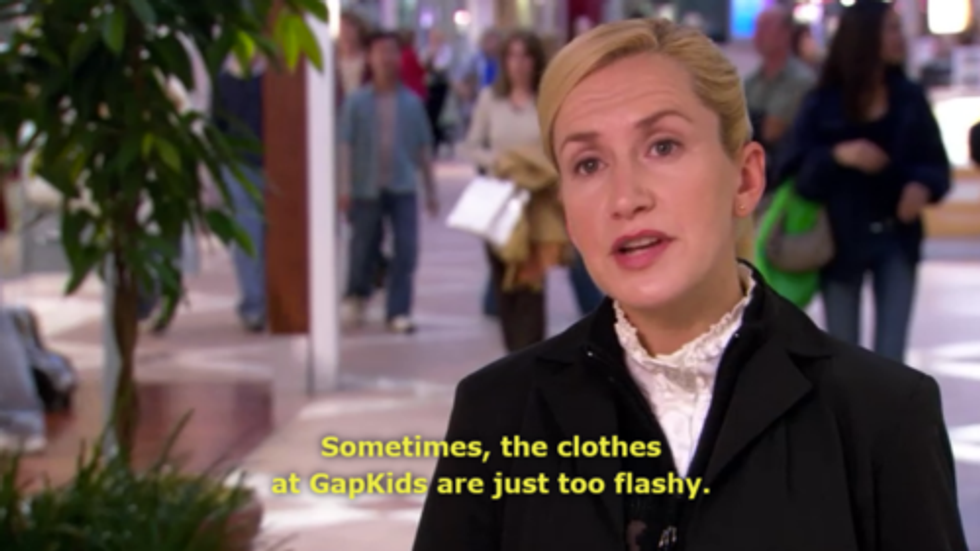 Duke was originally founded as a United Methodist college. Need I say more? Angela is the most religious characters on The Office, and she would never go to a school where religion and education weren't equally important. Sure, times have changed and religion isn't a primary school for colleges, but Angela would embrace the culture and find her place at Duke, both religiously and academically.
8. UNC Greensboro - Oscar Martinez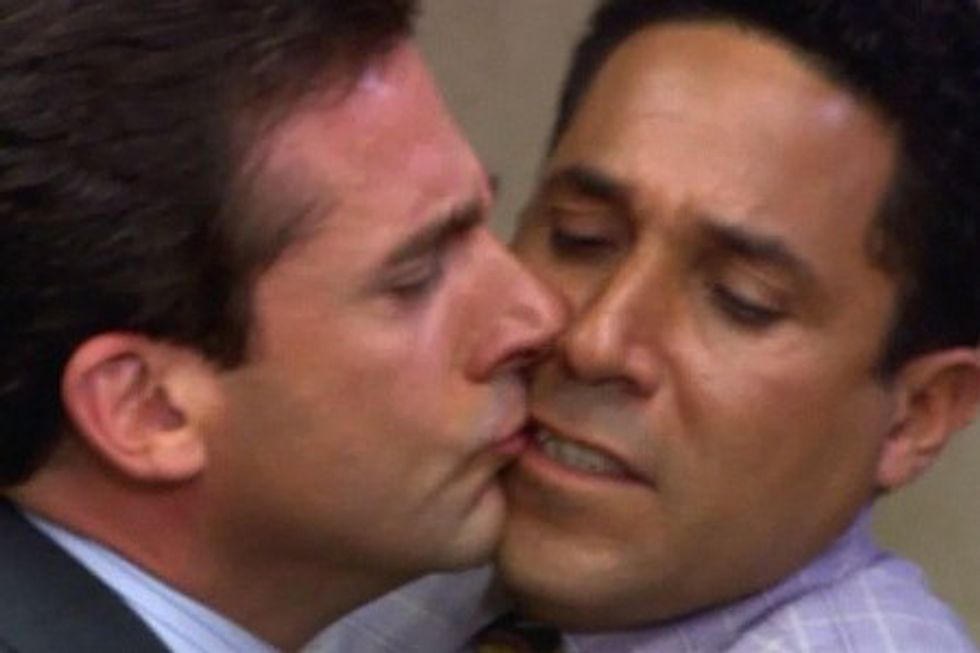 eWhat better school for Oscar? He's a down-to-Earth guy, but he can hold his own and bring the drama when need be. Plus, UNCG is one of the most diverse schools, both in race and LGBT+, so Oscar would feel right at home amongst us. UNCG has so many incredible majors and so many amazing people, and Oscar would fit in perfectly. He knows when to back off and when to push forward, and that's one of the things I admire most about UNCG.
9. East Carolina University - Kelly Kapoor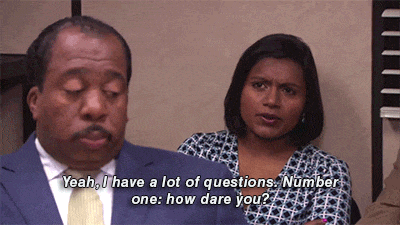 Could you picture Kelly at ECU? She would fit in perfectly, ready to party but also caring about her classes and her education. She could study hard during the days, but party just as hard at night, getting her fill of the social life and be able to further her education with some of the best programs in the state. Kelly needs the balance of social life and school life, and ECU has the perfect balance of both for her.
10. Appalachian State - Kevin Malone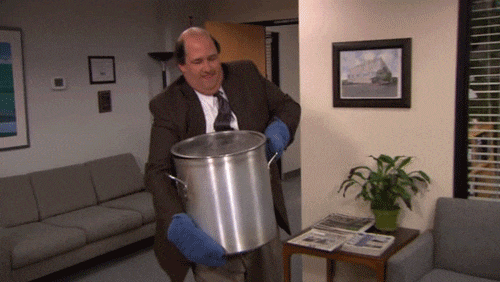 Kevin would be the perfect student for Appalachian. He's a bit lazier than most, but at the end of the day, he's an amazing guy with such a good sense of humor. Maybe he wouldn't enjoy the outdoor aspect of it all that much, but he'd be more than happy to be your study partner or go to parties with you, laughing the night away.