The most recent time the New Jersey Devils scored the Stanley Cup was in 2003, so I think that 16 years is a long enough gap for their next big win.
After watching them play this season, there is definitely some work that needs to be done but they have improved since the last season.
1. Hischer and Hall are absolute beasts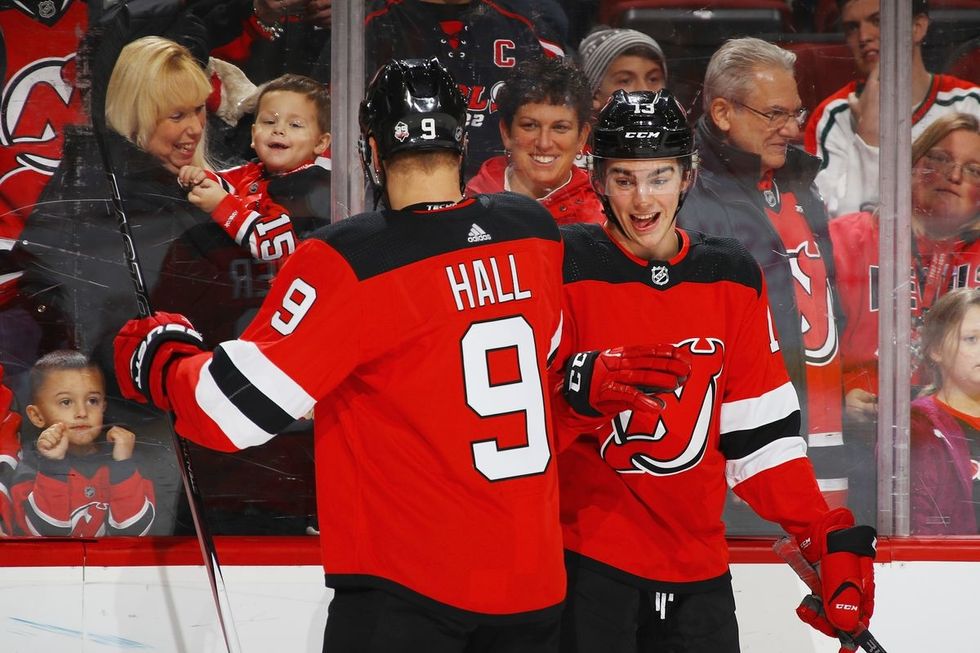 At only 19 years old, Hischer played all 83 games the Devils had in the 2017-18 season. And Taylor Hall has some of the best stats a Devils player has ever had. With these two players on the team, the Devils are unstoppable
2. Although they didn't win against they Rangers... they took them to OT twice 
Preseason is just a time for practice and to see what teams need to work on. So the fact that the Devils were unable to beat the Rangers in preseason is not a big deal. It just means that they are going to work on what they struggled with against them and beat them for the real deal.
Also not to mention, they didn't lose badly against them, they did happen to take them to OT both at the Prudential Center and at MSG. The competition is there and stronger than ever. Rangers should prepare as best they can for January 31st because the devils will be bringing the HEAT.
3. Keith Kinkaid to be the next Martin Broudure 
Keith Kinkaid, backup goalie for the Devils, may bring the heat this year and play more games than expected. Can't wait to see what he brings to the team helping out Corey Schnider.
If it isn't clear that the Devils are about to totally shock the other NHL teams, then I advise you to watch out for this upcoming season.