Let's be clear, "Parks and Recreation" is the best tv show that has ever existed. I feel a deep connection to Leslie Knope's enthusiasm and Ron Swanson's dissatisfactory with the human population. I have watched the series repeatedly on Netflix and will probably continue to until the day I die. Now that it's halfway through the semester, though, I feel an even deeper connection with the characters as I avoid homework or try to find some entertainment in the ten minutes I have to spare. This television cast can express more about how I feel half-way through the semester better than anyone I know, so that's exactly what they're going to do.
1. Waking up and downing my coffee to stay awake.


2. I refuse to check my bank account.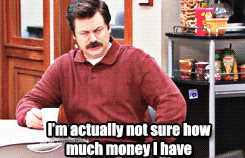 I might have $0, I might have $1000. All I know it that when I'm spending money, I'm paying with crumpled up dollar bills and change I found in my backpack.
3. I have zero motivation.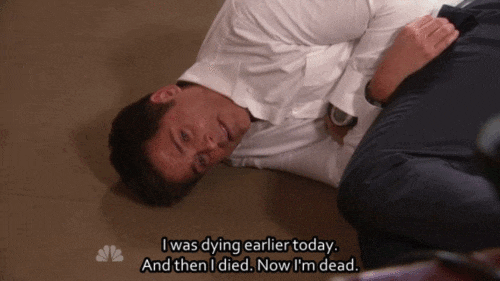 Between the stress, the sleepiness, and break seeming so far away, I have zero idea if I'll make it to the end of the day.
4. Attempting to have a social life.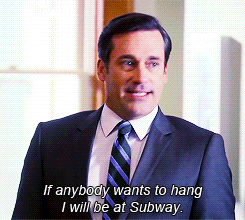 5. My elevated attitude problem.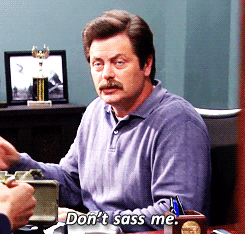 Keep your stupid questions to yourself.
6. Reading the essay you wrote ten minutes before class.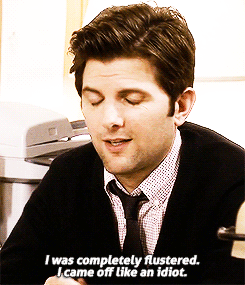 7. Putting all of your homework off until the last minute.
8. Anxiously awaiting Christmas.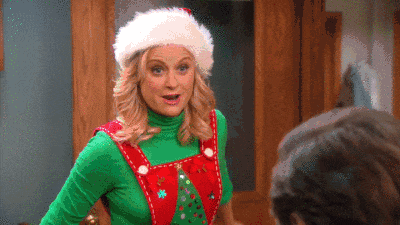 Christmas means a break from school!!!!
9. Remembering why I'm filling out scholarship applications.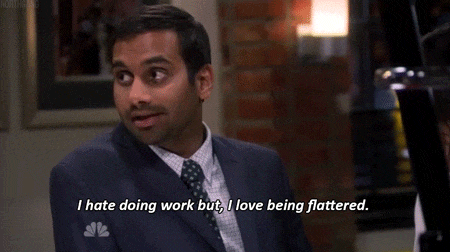 10. When I can finally make it to a party.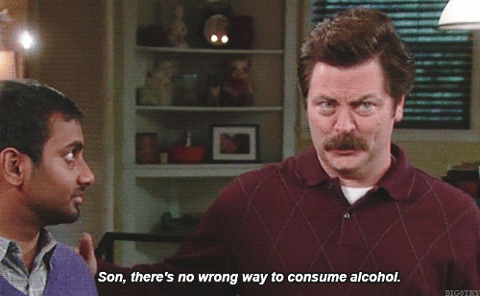 No prior commitments? Don't mind if I do!
11. Trying to eat healthy because my pants are getting tighter.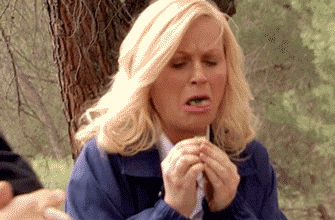 12. But then you remember, you only go to college once.