I'm home for the holidays! Home for me is sunny Southern California. It's pretty nice to be able to get away from the wet and cold for a little while and be in the mild, sunny weather down here. Anyway, let's get to the point of this story.
Sunday I flew from Portland Airport (PDX) to Ontario, CA. I arrived at PDX a little early in case there was going to be traffic, inclement weather, or large crowds. Luckily, none of those were an issue so I had some extra time to kill. I grabbed myself a Stumptown iced coffee and sat down at a table to people watch. Coincidentally, I ended up sitting back-to-back with a professor I had last spring. I didn't really interact with them on a personal level more than once or twice, and I'm pretty awkward, so obviously I did not say hello or anything.
After about a half hour of sitting around and scrolling through twitter I saw a strange sight. A man who had just exited the TSA clearance line and grabbed his bags and shoes and everything was having trouble keeping it all together. For some reason he kept walking, I guess he was in a hurry, but he started dropping things left and right. He was still in his socks, so first he dropped a shoe. I think it was the left one. Then as he attempts to catch the shoe midair, other things start to fall off. Imagine holding a backpack filled with clothes upside down and shaking it around. That's what this guy looked like. Random articles of clothing are just spilling off of his person. The climax was when he trips over his own foot and a bag fell out and about 100 little jawbreaker type candies go spilling out all across the floor.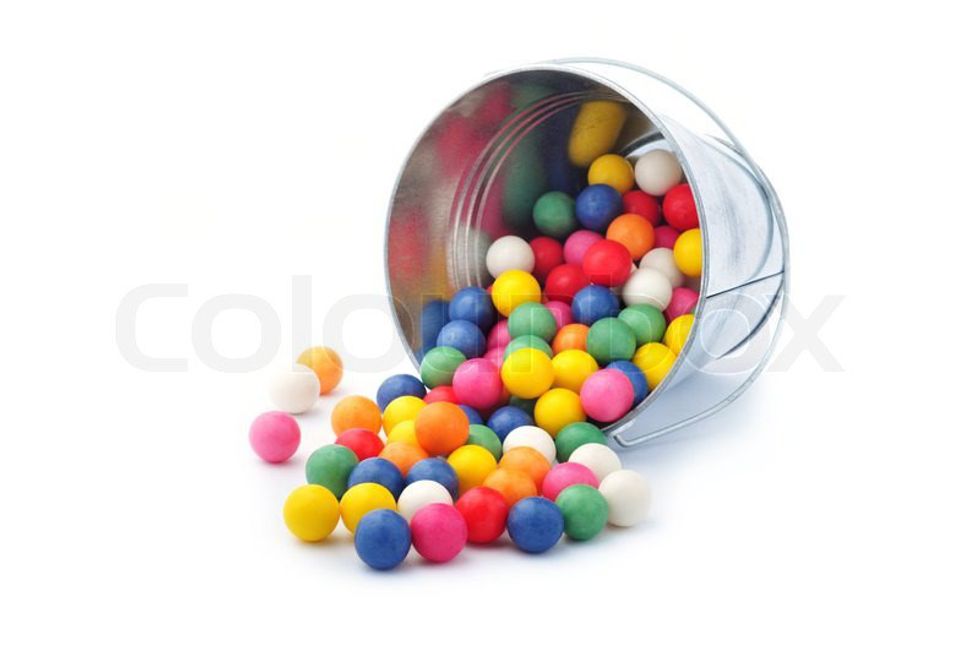 I looked around and NO ONE noticed any of this. Everyone in the area was on their phones, computers, or happened to be looking away. Of course, the man stepped on the candies and went sliding across some of them before falling to the ground, finally catching some attention of people who helped him back up. As two passersby helped the man pull himself together, another man starts picking up the candies. This man had to have gathered at least 30 of the candies before he put them in his backpack and walked off nonchalantly. I watched all of this happen and I wanted to laugh out loud. Then, the main protagonist in our story grabbed handfuls of candy and offered them to the people who helped him. They graciously accepted, one even popped one in his mouth right away. I don't know what's going on in this world anymore, but I guess there are worse things out there than airport carpet jawbreakers.
Moral of the story: don't pay attention to the world around you. It's a strange place.