All dressed up in their signature red sequins dresses, the Heart of Missouri Chorus lines up to perform for their families at the Fairview Road Church of Christ in Columbia, Missouri.
This concert acts as a final dress rehearsal for the Sweet Adelines as they prepare to compete in the 2017 Regional Competition on April 29th in Topeka, KS.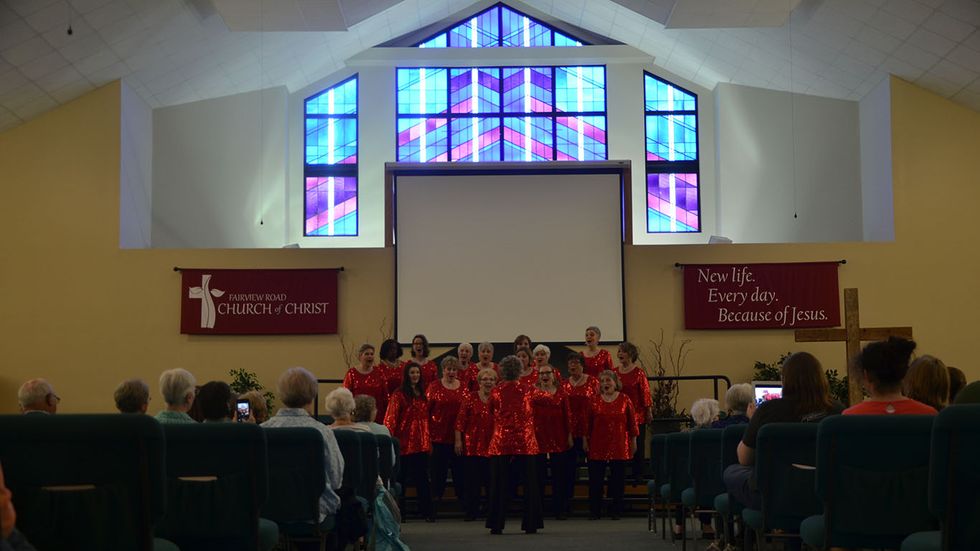 The group rehearses every Thursday evening at the Fairview Road Church of Christ at 6:15 p.m.
Twilla Duvall is the director of this a cappella group and has been involved with the chorus for over 30 years.
Duvall says one of her favorite things about being a member in this group is, "growing musically, individually, and as a chorus."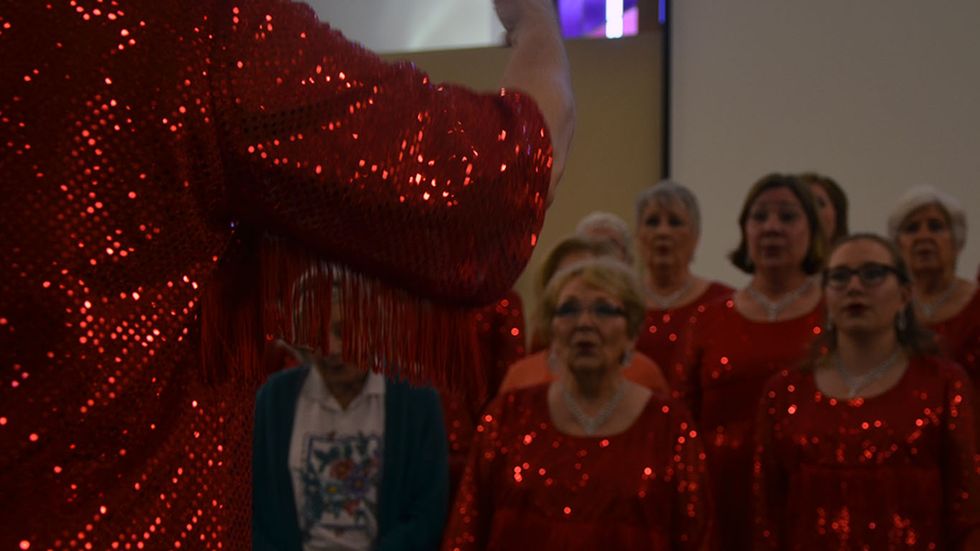 Singing a melodious a cappella Hallelujah, the women of the Heart of Missouri Chorus draw the audience in with their harmonies.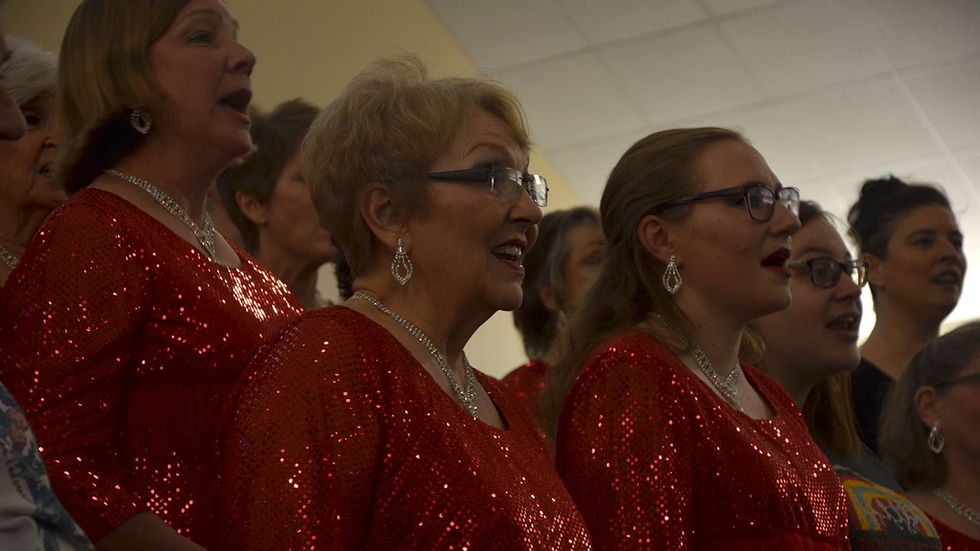 As the women sing the final note, cheers erupted from the crowd. They wanted an encore.
The Heart of Missouri Chorus invited other Sweet Adelines from the audience to join them on the risers to sing a song they all knew very well: The Lord's Prayer.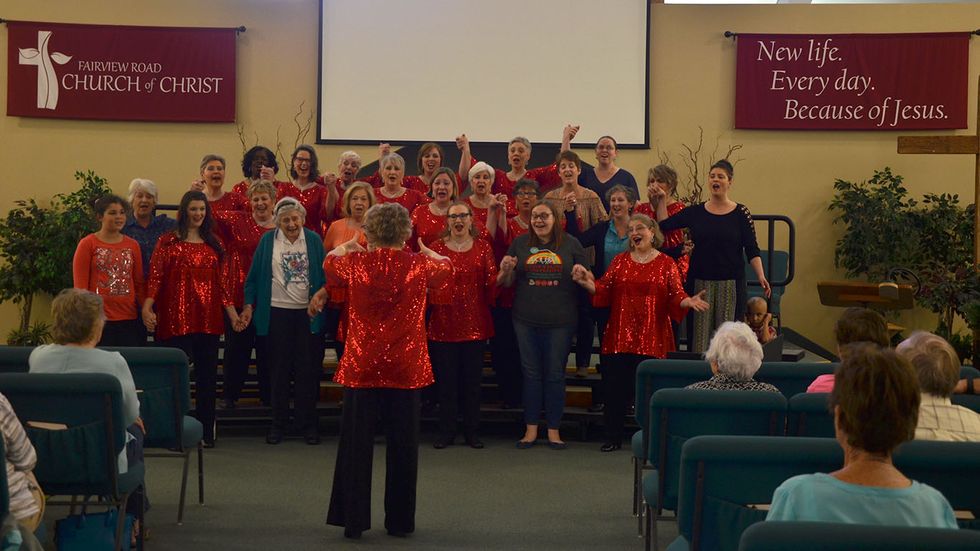 Hands joined together, their music filled the church with voices that seemed to fit together perfectly like a puzzle.
"They're like sisters," Duvall said. "It's an extended family."
If you're interested in joining the Heart of Missouri Chorus, visit the link below.
"Come and discover your inner diva!"
http://www.heartofmissourichorus.org/