Over winter break, I went to see The Greatest Showman with one of my great friends (who also happens to love almost anything theatre/musical related) and let me tell you...it is now up there on the top of my list of favorite movies!
The main reason I wanted to see this movie was because the trailer intrigued me. I mean first of all, as a High School Musical fan, who would not want to see Zac Efron's musical come back? In general, the music, story, and actors/actresses made it seem like it would be a good movie!
If you have not seen the movie, check out the trailer:
A brief summary of The Greatest Showman without any big spoilers (from IMBD):
"Orphaned, penniless but ambitious and with a mind crammed with imagination and fresh ideas, the American Phineas Taylor Barnum will always be remembered as the man with the gift to effortlessly blur the line between reality and fiction. Thirsty for innovation and hungry for success, the son of a tailor will manage to open a wax museum but will soon shift focus to the unique and peculiar, introducing extraordinary, never-seen-before live acts on the circus stage. Some will call Barnum's wide collection of oddities, a freak show; however, when the obsessed for cheers and respectability show man gambles everything on the opera singer Jenny Lind to appeal to a high-brow audience, he will somehow lose sight of the most important aspect of his life: his family. Will Barnum risk it all to be accepted?"
First I will talk about the movie plot itself. I never expected a movie about the circus to be so interesting, especially considering the movie is based on a true story. I thought that the story of how Barnum's circus came to be was a great message of perseverance, acceptance, imagination, and love. It was inspirational to see Barnum's journey of following his dreams despite the obstacles he faced. I love how he used his imagination to create something that would bring out the happiness of others, while including people who are seen by society as oddities and freaks. He sticked by these people, and they become a family. There are also side stories, including a few romances, the difficulties of the people starring in the circus, and Barnum's decision to tour with an opera singer. The plot of the movie can appeal to almost anyone because it has romance, drama, music, magic, and humor all in one.
The music. IT IS SO GOOD. Immediately after the movie I bought the soundtrack, and I listen to it constantly. I can't really talk much about the music because I am not a music person, but the entire cast have beautiful voices. My friend who is a music person kept saying the "orchestrations were amazing." If you are a fan of La La Land or Dear Evan Hansen, the lyrics of The Greatest Showman songs are written by the same people. I think that they did a great job with making the movie a musical without overdoing it. The songs were spread out so it did not seem like the entire movie was just singing; it also did not have any cheesiness that some musical movies can have. Everyone did amazing, but I personally have to mention Keala Settle, who plays the Bearded Lady. She has a beautiful and powerful voice that gave me chills every time and her song "This is Me" is definitely my favorite on the soundtrack. I literally love all the songs so I can't really tell you which ones are my favorite. I highly suggest you listen to all of them, even if you have not seen the movie.
The actors and actresses in the movie were great. I thought Hugh Jackman did a great job as the role of Barnum. I was a little skeptical after watching trailers about Zendaya and Zac Efron's on screen romance, but I was pleasantly surprised that their chemistry in this movie really worked. Overall, everyone in the cast, from the main characters to the background dancers, were very impressive!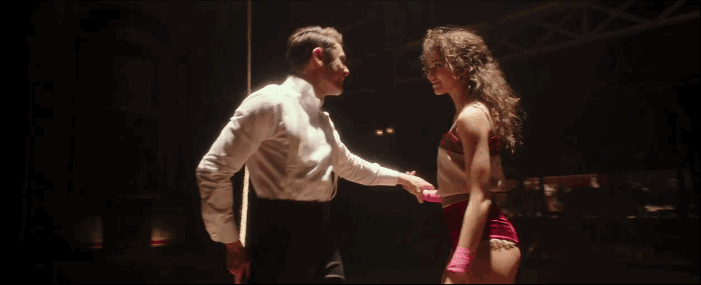 Lastly, I loved the way the movie was filmed. They had a lot of great scenes with impressive choreography and acrobatics, magical looking performances, and even scenes without music were filmed really well. As an artistic person, the costumes and scenery were colorful and eye catching. I am a fan of Disney movies and although this was not a Disney movie, it gave me the magical vibes of a Disney movie.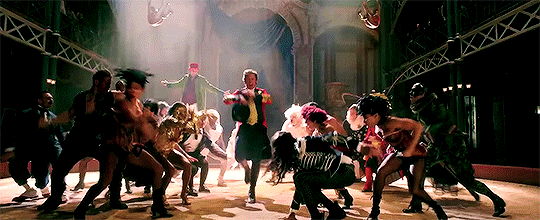 This movie is now one of my favorite movies, and I have been obsessed with it ever since I watched it. I haven't really heard any bad reviews from any of the friends I talk to who have seen it. It was such a fun movie to see with my friend and our moms for a girls night, and I know so many people would love to see it with their friends or family. Go check it out while it's still in theaters because it is definitely worth seeing on the big screen. I honestly want to watch it again in theaters, and I know I will be ordering it on DVD as soon as it comes out!