We've all heard it before: "It's political." If something should take a relatively short period of time but ends up taking a lot longer we're often meant to assume that there's politics or government or negotiating under the table that must go on.
Take the East Side Access project in NYC for example. What was supposed to be done about 10 years ago is now not scheduled to be done until 2022 and has used over $10 billion in tax payer dollars. This is what we should expect from public works projects at this point. If you're unfamiliar with Ron Swanson, he is the character portrayed by Nick Offerman in the NBC series "Parks and Recreation."
In the show, he is the director of the department of Parks and Recreation in the town of Pawnee, Indiana. He is just above the ranks of the character portrayed by Amy Poehler, Leslie Knope, until season 4. Ron is a staunch libertarian and advocate of small government, which leads him to try and make the department less effective and ultimately non-existent. Here is what he has to say about the government.
On what government can learn from private enterprise: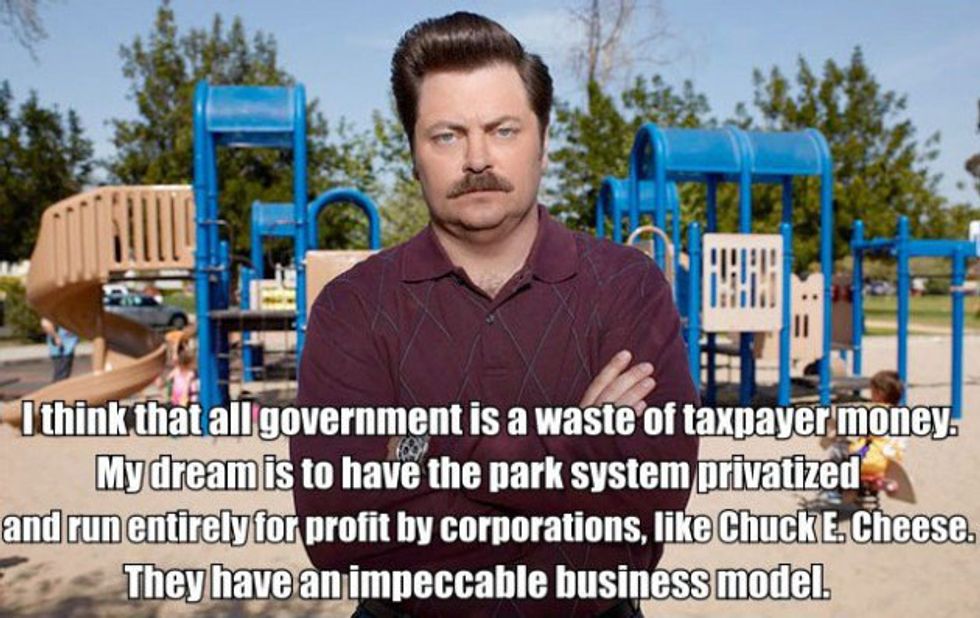 On what should be done with government institutions: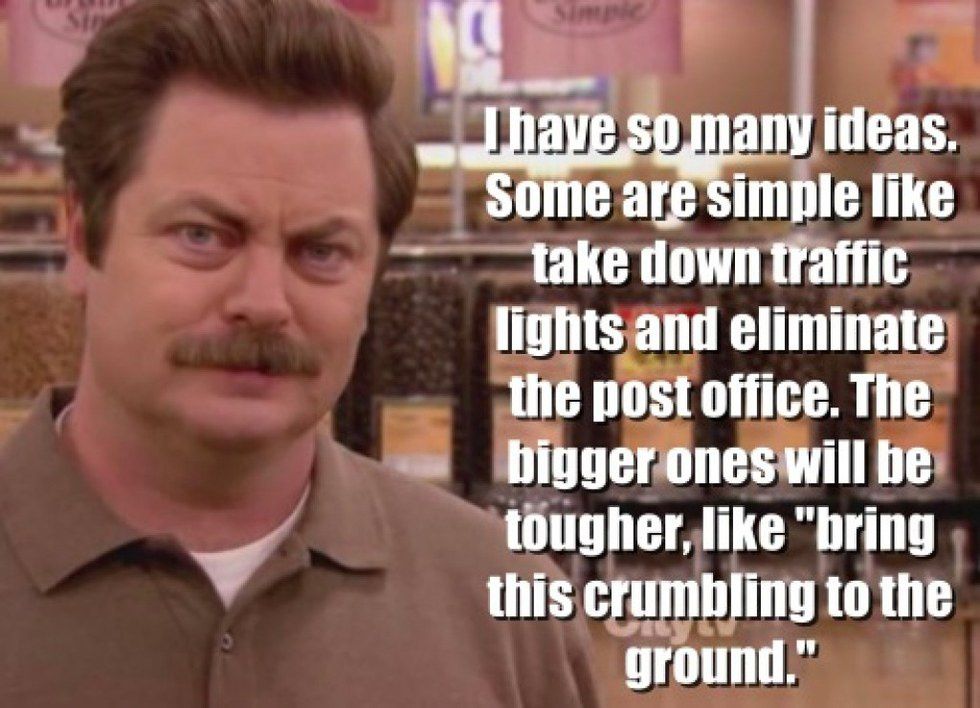 On government making decisions: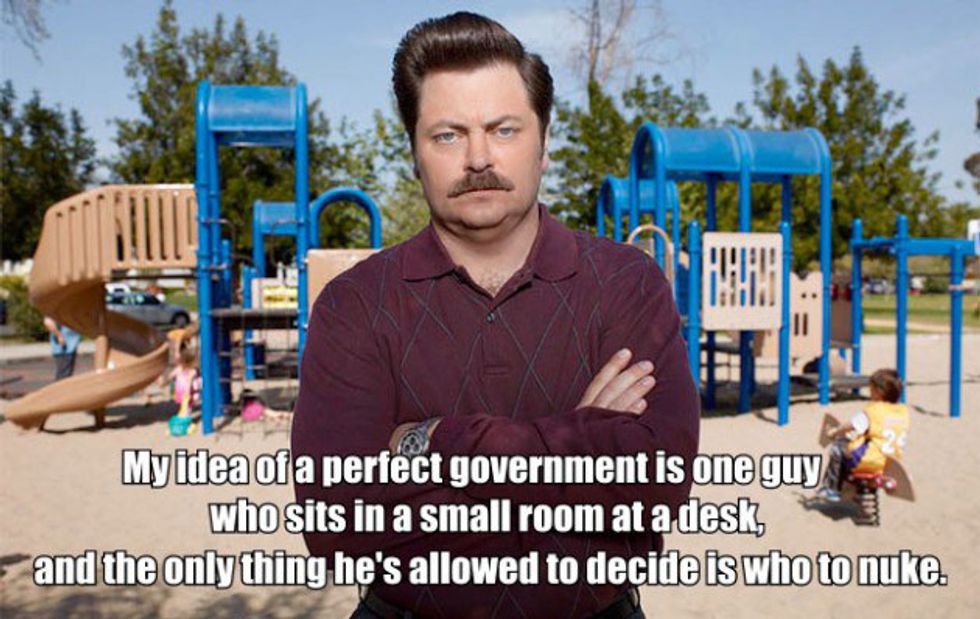 On Freedom: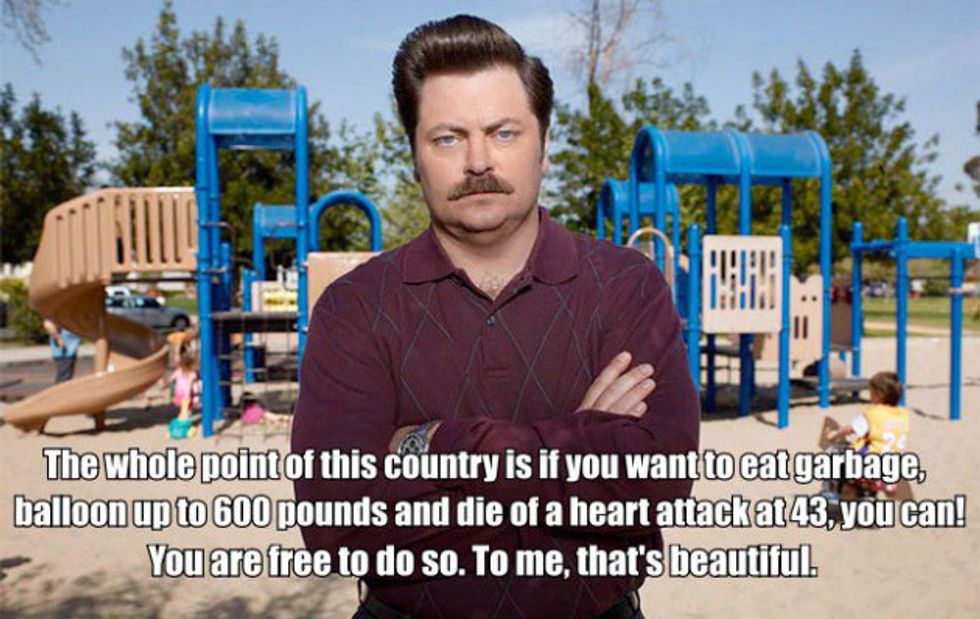 On his job: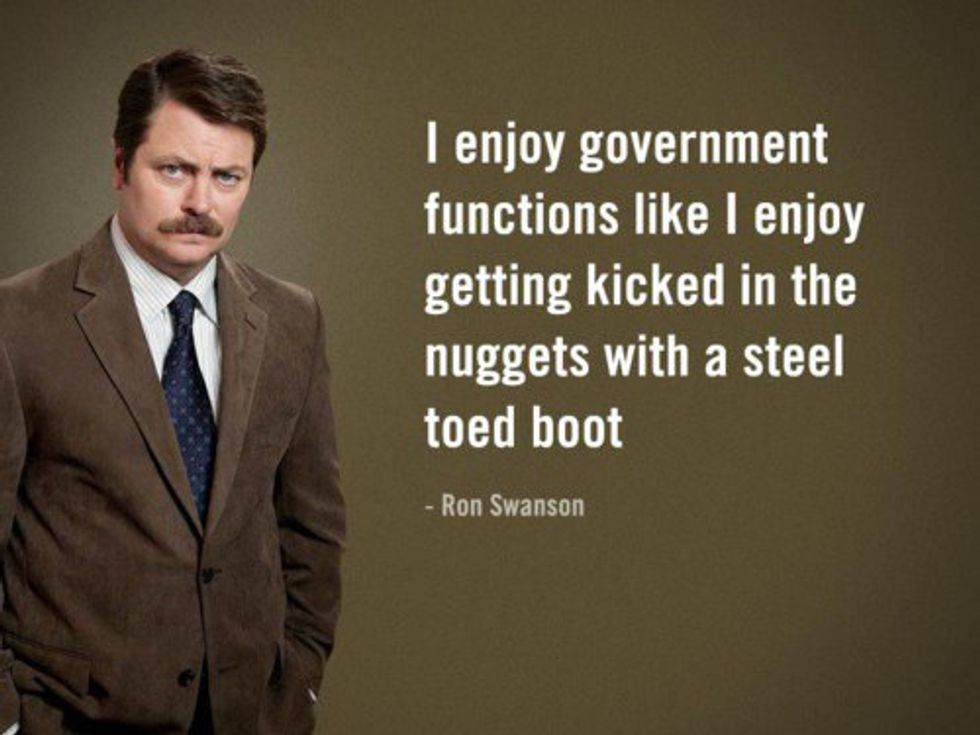 On what to look for in government employees: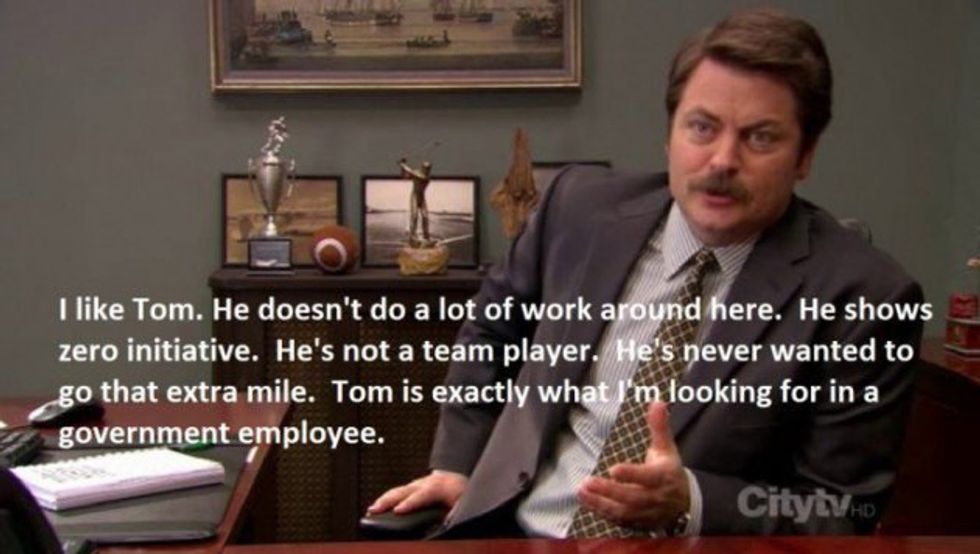 On budgets: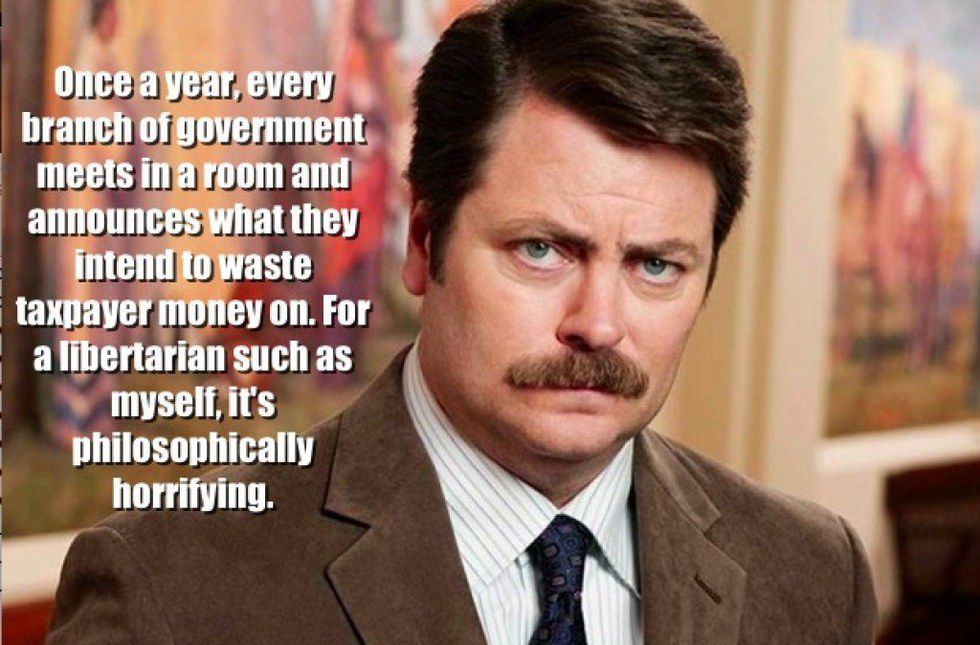 Ron's overall philosophy of government: