I remember growing up and trying my absolute hardest to try and fit in with the other girls. But as I tried, day after day, to be something I wasn't, I realized how lonely I was. I was never the prettiest girl in the class, or the smartest, or the most athletic. I was average; with my average grades and average looks. I was never athletic. I was always the shy, quiet kid who always did what she was told. I floated between cliques, trying to find that one friend who would stick by my side through it all. Sure, friends came and went through the years, but no one really stuck with me through thick and thin.
I didn't know where I fit in.
I wasn't really happy with myself. I wished that I could be cool like my other classmates that were outgoing and had a handful of friends.
I can count on one hand the times in my life where I actually felt like I fit in with a group of people. That's not to say I don't love people, that I don't appreciate their company or see how beautiful and amazing they are. But, I almost always feel like the odd one out, the one who can't help but see through everything, the one who is always being different. As I went about life and tried to figure out what I was supposed to do, I became more self-aware of the fact that I was not meant to fit in.

In high school when I became involved in theatre, I FINALLY felt that I found where I belonged. Being on stage and performing my little heart out, I felt at home, under the bright lights, on a tiny stage, in a costume that made me look goofy, surrounded by a group of people who shared my love for performing. I found my family.
But after my graduation, I lost my home and family.
College was different and scary and, at first, I HATED the drastic change. I missed my safe space in my high school theater. I missed my friends, and I really missed not having any major responsibilities. At Miami University, I tried getting involved in clubs that interested me; Stage Left, a musical theatre club, and Miami University Fashion and Design. But still, I didn't really feel like I belonged. I didn't feel as outgoing and talented as the other Stage Left club members, and I didn't feel as confident and pretty as the other MUFD club members.
Maybe you feel like this too. No matter what you do, no matter what group of people you join, you can never fit in. It can be hard and lonely. For a while, I tried to force myself to be like my old self, to try to fit in again. I tried to make myself to be like them. I realized the truth is, I will never fit in.
It took me years to learn to accept it.
Don't force yourself to be someone you're not just to try to fit in. That won't make you happy. I felt my happiest when I could be myself around a group of people who cared and supported me. If there's one person you can be real with, it's yourself, so be you. Accept that you may never fit in, and you know what? That's OK. I'm not a sheep that follows the latest trends or pretends to like something simply because everyone else does.
It's OK to be different.
We may never fit in, but we are unique and brilliant because of that. Because of our inability to fit in, maybe we are more capable of accepting ourselves and accepting others, seeing beyond narrow beliefs, behaviors, and expectations. Being unable to fit in might be lonely, but I am beginning to think it is a good thing. I am learning more and more about myself every day.
I learned to finally be true to myself, which is the most courageous thing a person can do.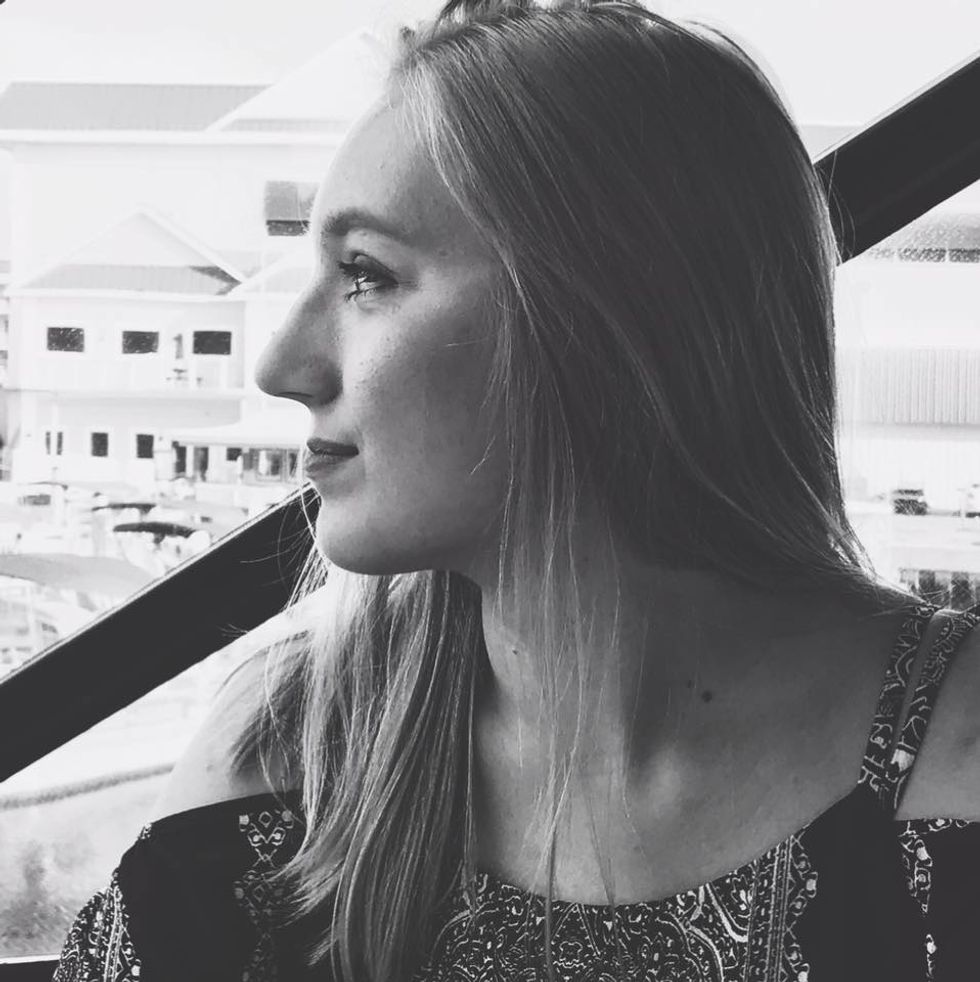 You are brilliant, courageous and smart. Don't let the people who don't understand you put you down or tell you otherwise.