This previous semester has been a tough one and I'm looking forward to summer in a week, but I have also been dreading it. I'm not looking forward to this upcoming week not only because I have finals, but also because my best friend is leaving me. A lot of us have been fortunate to be able to have met and spent a good amount of their life so far with their best friend, but mine is a tad more special than that; she was born with me.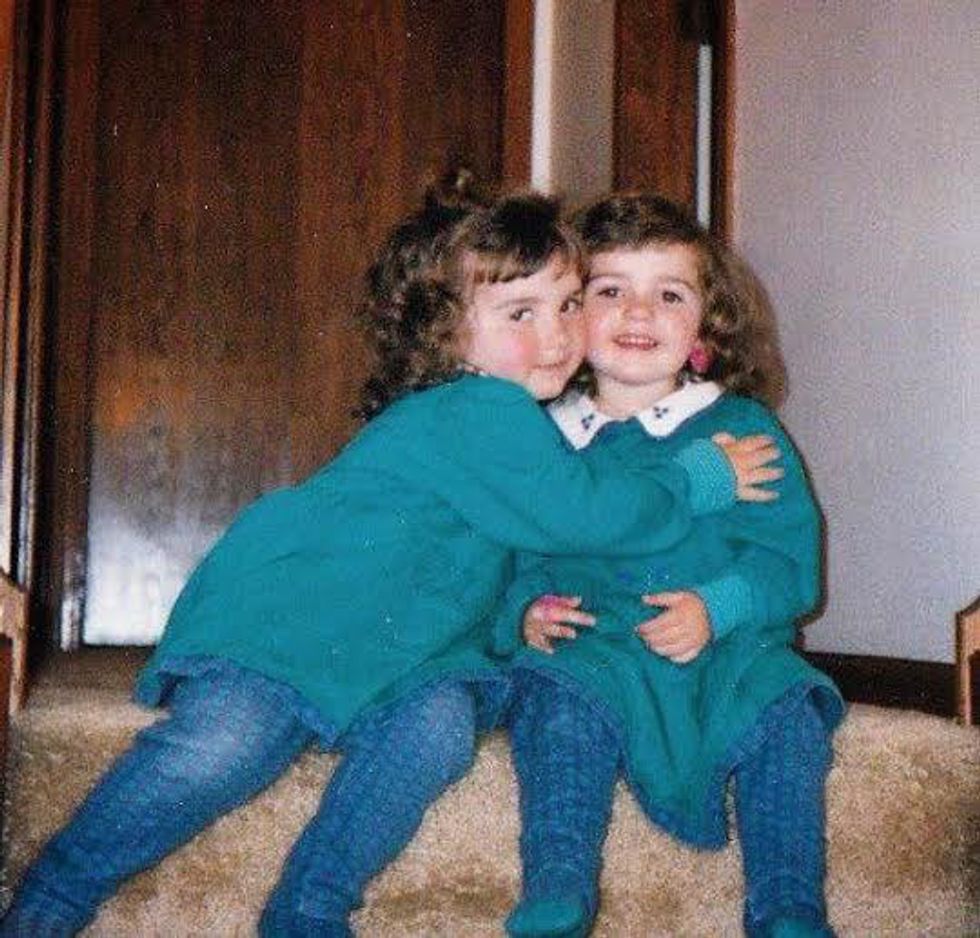 My twin sister and I have been inseparable since birth. As we like to say it, we were "divas in diapas." Yes, being a twin has its ups and downs but we are super fortunate for being so close and staying as close to this day. Besides us being the exact opposite, we happen to have similar faces, a super odd personality, very competitive, and we click and understand each other without having to talk. When it comes to being a twin you hear the most common suggestion is to split them up at school or go their separate ways when it comes to college so they can venture out and get to know themselves better and be on their own. Well… that's cute because I was never for it. I still remember to this day our first day of kindergarten. When our parents dropped Kelly and I off I was terrified and didn't want them to leave and I was crying, as well as I was super upset because Kelly was in a different classroom than me. I remember Kelly giving my parents a hug and walking in that classroom like "hey friends what's up!" as I was crying because I didn't want to be by myself with a group of strangers. The next step was second grade. We wore matching outfits every day until the day came; she didn't want to match me anymore. I was super upset and didn't understand why, but it was just something that was bound to happen. Now, after 20 years of being together, being my partner in crime, my doubles partner, and roommate; we are going our separate ways. We have been through so much together, good times and bad times, it's going to be extremely hard to accommodate to this new lifestyle.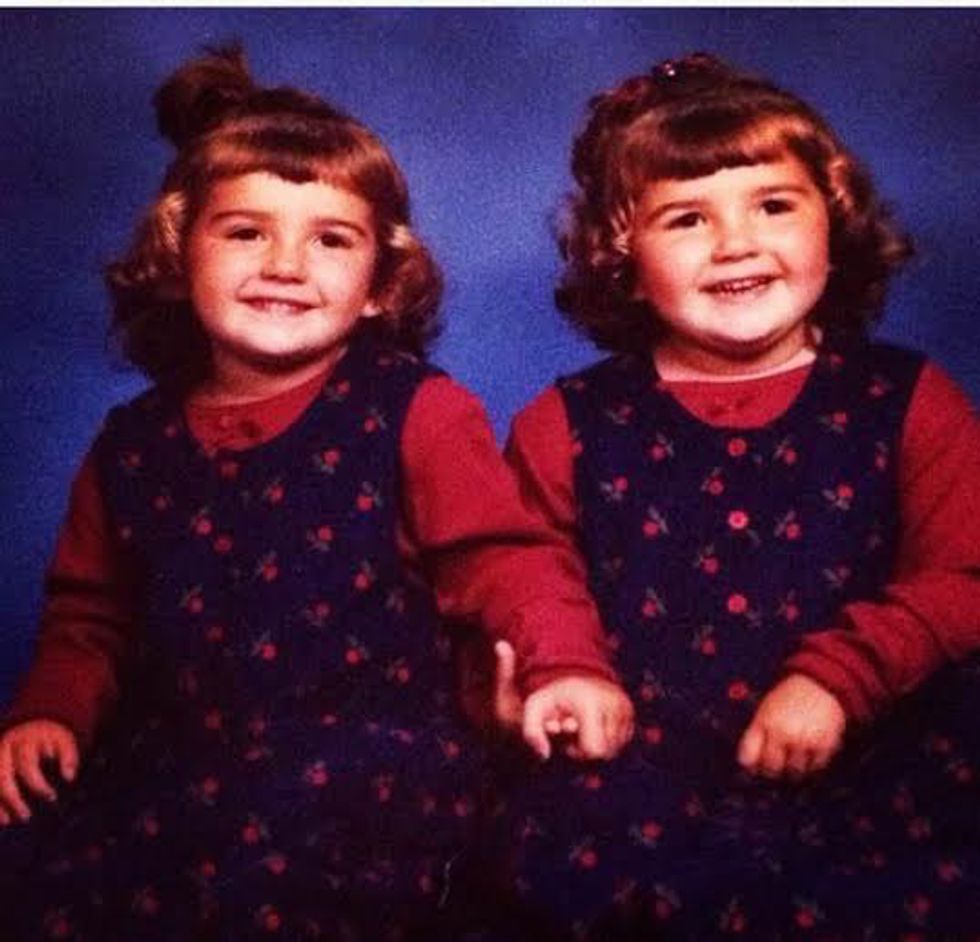 This is going to be one of the hardest things I have had to do. Not being able to see her every day, play tennis together, steal each other's clothes, having daily lunch dates, embarrass each other on campus, jamming out in the car rides to school and work doing our parts to our favorite songs, yelling at each other out the window to welcome each other back home, going on ice cream runs Monday night, being asked if we are twins multiple times a day, and just being dorks together. . It's going to be a struggle, but I know it is for the best and will work out. With us only being two hours away, we hope this won't keep us to far apart, but I know she is always a phone call, facetime, or short drive away. I never thought I would say this because you drive me crazy and half of the time I want to push you out the window, but I'm going to miss you very much. We have both been open to the idea since our senior year of high school that if we liked different schools we shouldn't base our decision on each other; I just never thought it would actually happen.

I'm really thankful to have you in my life; not only as a sister but as my best friend. Life without you would be pretty scary, and I'm lucky you have stuck by me and stayed with me through it all. Good luck at Millikin next year, you have a bright future ahead of you and I'll be supporting you every step of the way. Keep shining and be a fruit loop in a world full of cheerios. Lastly, keep kicking keester on the courts; I'll be at most of your matches to cheer you on (and scold your doubles partner because it isn't me) but mostly to cheer you on. Don't worry once we graduate we will start our business together and live in a house and have our husbands live in the house next door. This isn't goodbye, it's see you around. Love you!