Each day of the week comes with its own stresses, excitement, and promises. It often seems as though each day has its own personality, which is unique to its timing in the week, and the feelings the particular day invokes. The characters of The Office capture the essence of each day quite nicely.
Monday- Stanley Hudson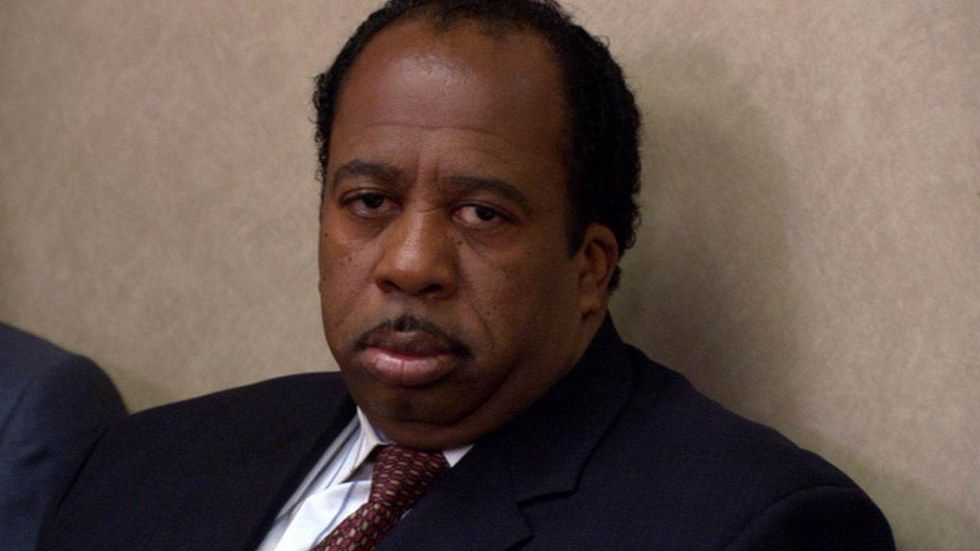 Unless Monday happens to be Pretzel Day, it would probably make you feel like Stanley. He is never phased by things, since life couldn't get much worse or mundane than it already is. Monday is the beginning of the work-week, and it seems as though you have a lifetime before a break.
Tuesday- Creed Bratton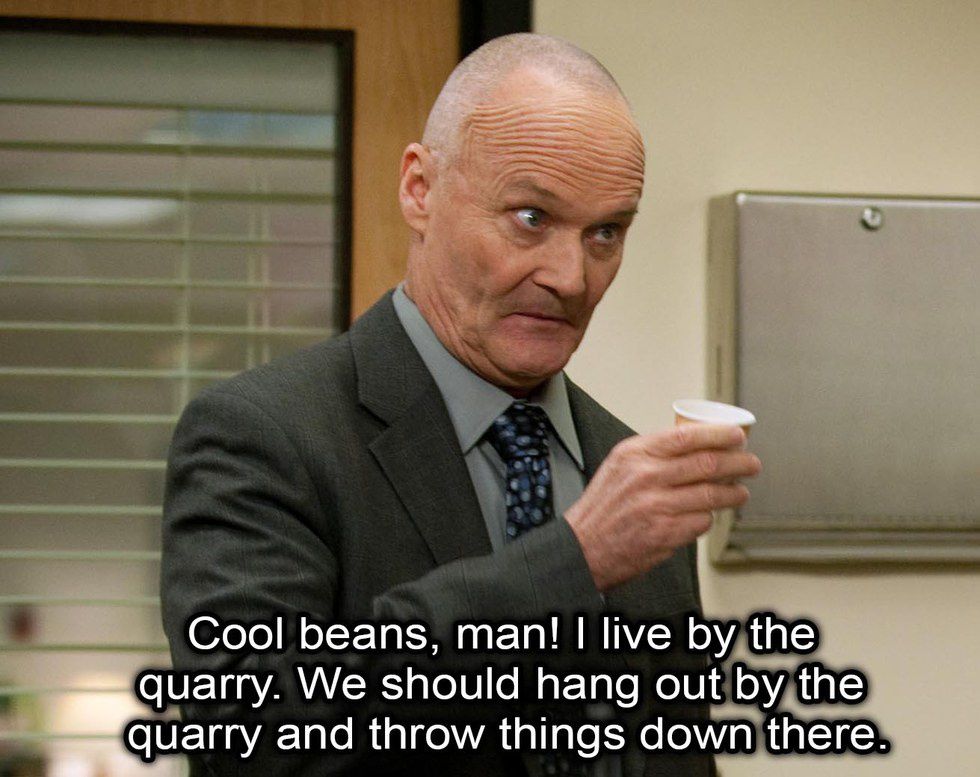 Tuesday is a lot like Creed, mostly because you aren't really sure what to think of it. On one hand, it's another day closer to the weekend, but on the other hand, you can't help but feel suspicious. What deep, dark secret is Tuesday and/or Creed hiding that could ruin the rest of the week?
Wednesday- Andy Bernard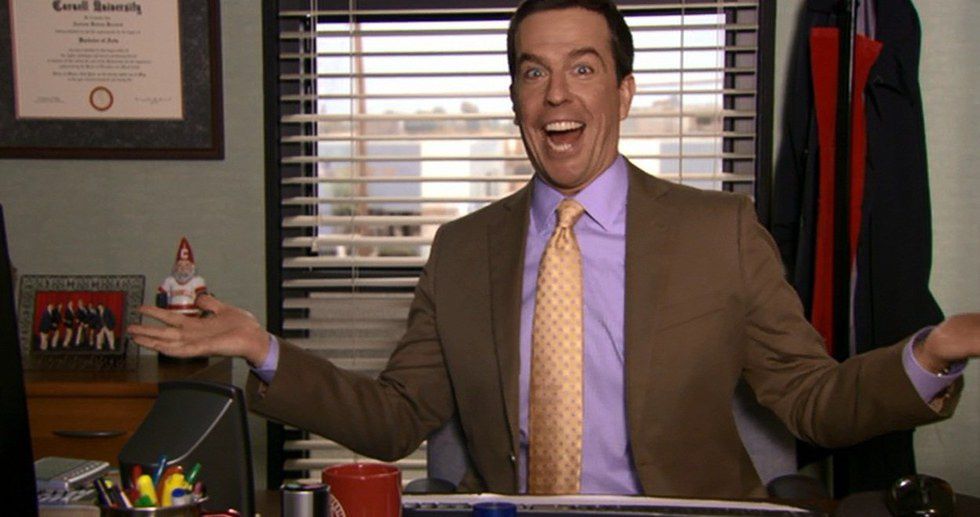 Wednesday: optimistic with an undertone of an anger issue. It's the day when you're hitting your stride and completing tasks with a quality that would put even Nard-Dog to shame. Wednesday has you smiling way more than is appropriate but hey, you're halfway there. Plus, this is opening weekend for "Sweeney Todd: The Demon Barber of Fleet Street."
Thursday- Kevin Malone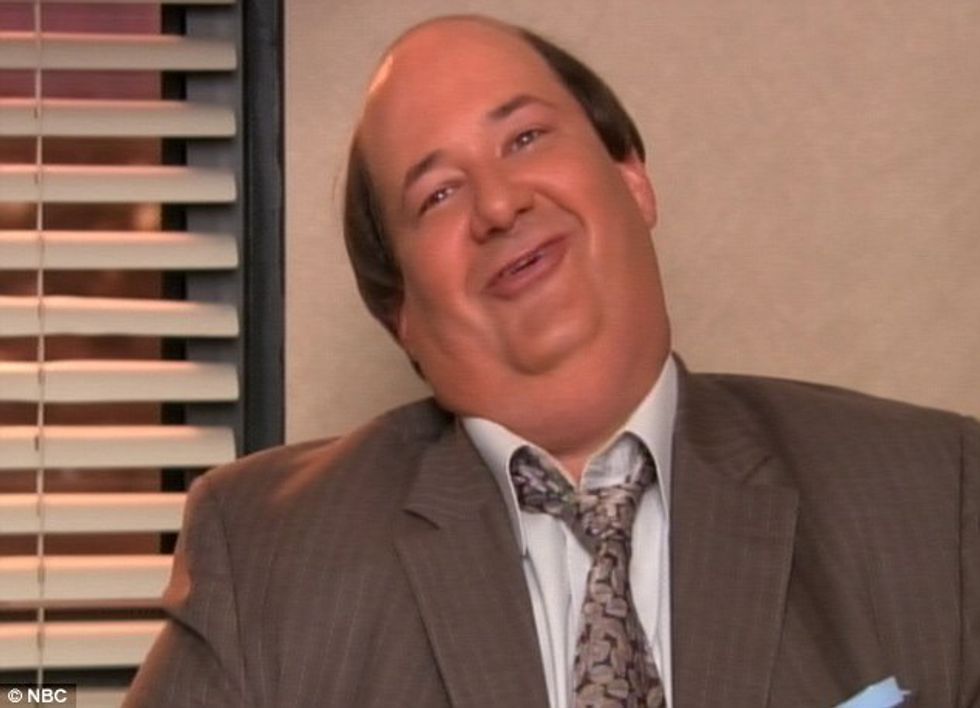 Ahh, Thursday. Much like Kevin, you can't help but smile at even the littlest things on Thursday. The week is almost over, and even though your chili spilled all over the floor, you're still optimistic. You'll probably say some things that aren't very intelligent, but who cares? Tomorrow is Friday and that means it's almost time to party.
Friday- Michael Scott
[rebelmouse-proxy-image https://media.rbl.ms/image?u=%2Ffiles%2F2017%2F01%2F15%2F6362004880439426411308039711_MS-michael-scott-30618936-500-220.gif&ho=https%3A%2F%2Faz616578.vo.msecnd.net&s=121&h=4ded74332bd9cf702a6e5cf64cc225541000b44c992a47e4f47653a2adc3c0ba&size=980x&c=3092956652 crop_info="%7B%22image%22%3A%20%22https%3A//media.rbl.ms/image%3Fu%3D%252Ffiles%252F2017%252F01%252F15%252F6362004880439426411308039711_MS-michael-scott-30618936-500-220.gif%26ho%3Dhttps%253A%252F%252Faz616578.vo.msecnd.net%26s%3D121%26h%3D4ded74332bd9cf702a6e5cf64cc225541000b44c992a47e4f47653a2adc3c0ba%26size%3D980x%26c%3D3092956652%22%7D" expand=1]
Michael Scott may be the World's Best Boss (according to his mug), but he is possibly the least productive, and the goofiest employee at the Scranton Dunder Mifflin Branch. He often distracts hard workers like Oscar and Angela with his antics, and that is a perfect metaphor for Fridays. Who can focus when the weekend is coming?
Saturday- Jim and Pam Halpert

Much like how Saturdays are the reason we go through the rest of the week, Jim and Pam are the main reason we are enthralled by The Office, at least for the first few seasons. They are the fun part that we all can't wait to see, and their endless pranks against Dwight are the innocent mischievousness that has built up all week. They fill us with love and laughter, and no day of the week does that better than Saturday.
Sunday- Toby Flenderson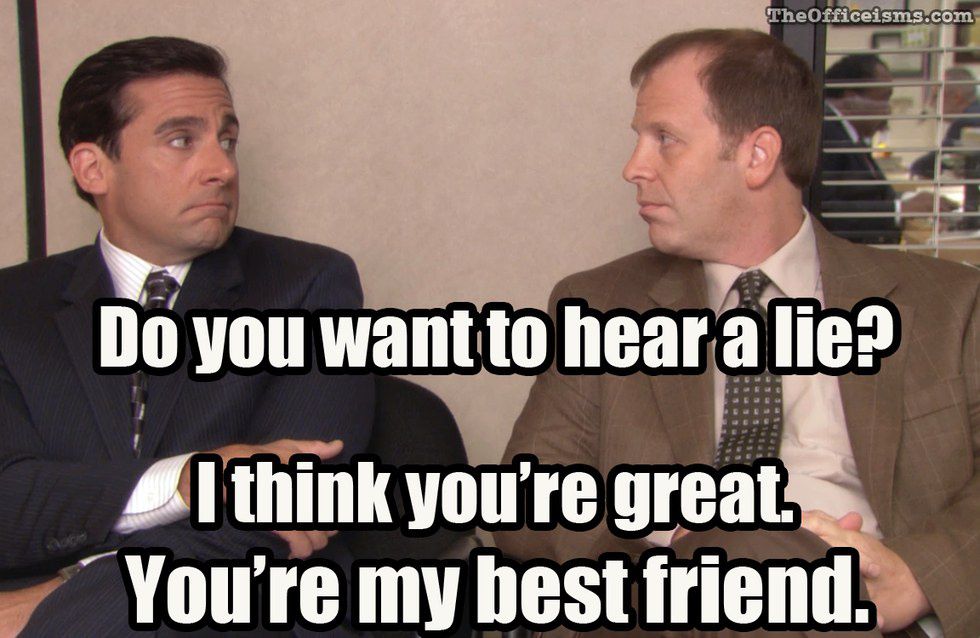 Sundays get a bad wrap, but it's not really their fault, much like Toby. Although he is well-meaning, he is no fun due to his job. He is always citing the rules, and killing the fun in the office. Sundays kill the fun of the weekend, despite being part of the weekend, because they signify the upcoming week.
This week, think of these characters and their relationship with the days. Hopefully it will bring a smile to your face, no matter which day it is!