In four months it will be a year since I posted on Facebook that if I did not see The Chainsmokers live within the next year I would be extremely upset. I am lucky to say I made this happen before the year was up!

Back in January The Chainsmokers released tour dates for North America and Madison, Wisconsin happened to be one lucky city closed by me to welcome The Chainsmokers. I knew I had to go, I could not pass up such a great opportunity. So I called my best friend Abbi, who I always seem to drag with me to concerts. I knew she would be up for this one no matter what because this was her type of music she would jam to over many of the concerts she's went to with me.

This past weekend on Friday April 28th, Abbi and I headed down to Madison for the concert of a life time! I had no doubt that The Chainsmokers would give us an experience we would never forget. Arriving at 2:45p.m. with two hours and 45 minutes until doors opened, we waited in a short line with only seven other individuals in front of us. It blew my mind that no one else was there waiting in line seeing as it was a general admissions concert. Me being the concert fanatic I am, I had to be there early for a chance at a front row spot.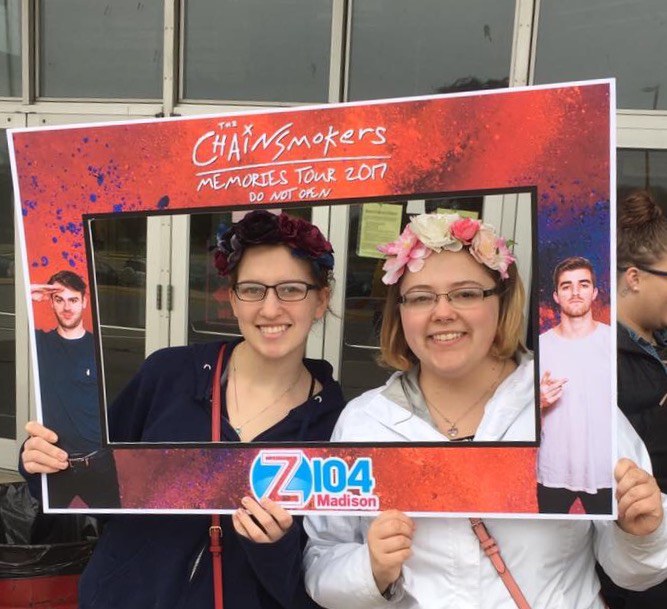 Doors finally opened at 5:30p.m. the excitement over came me. Even though the doors opened they did not start scanning tickets until almost six. leaving 45 minutes until the show started. Thank god for standing outside in a line for almost three hours because we were right by the barricade and could see everything on stage. At 6:45 sharp the opening acts came out one by one. With an hour and 30 minutes of opening acts, I was ready for The Chainsmokers to come out already!
Around 8:15 the screen came down symbolizing The Chainsmokers were about to hit the stage!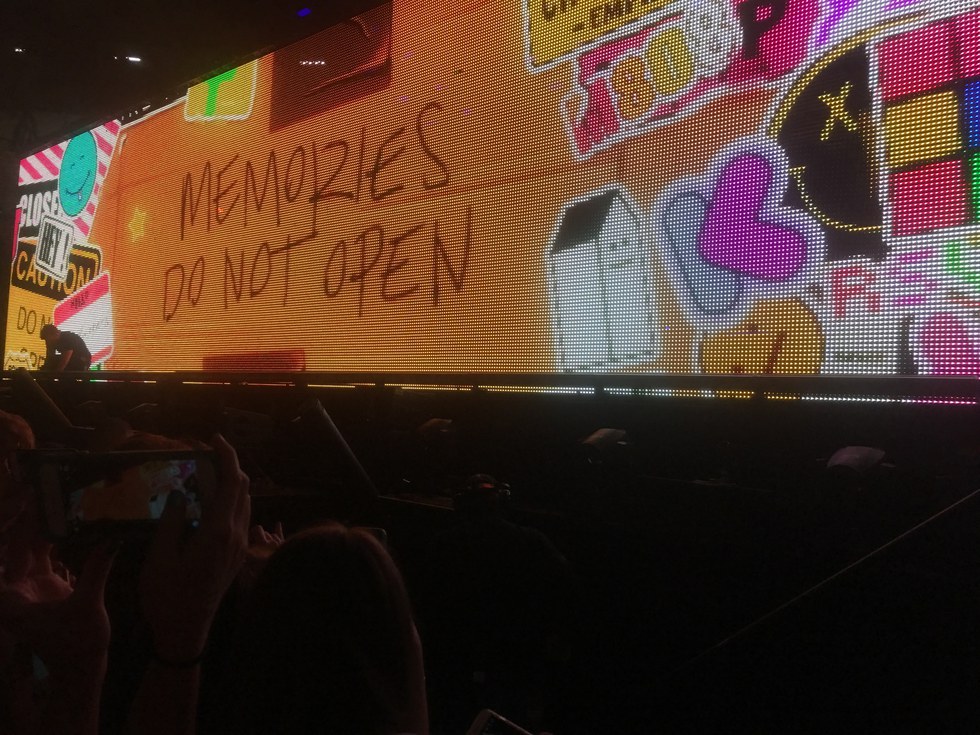 This is when things got crazy! The music was insane, bass drops had the crowds jumping together all at once. Smoke shooting out when the bass dropped, fire and fire works lighting up from stage. Streamers were set off into the crowds as everyone screamed in excitement. Lets not forget about the insane light shows. Strobe and laser lights went off making the whole concert more wild. They played songs from their album and hit singles they have released in the past. I won't forget the part when Abbi and I sang Closer together while dancing.

At one point in the concert Drew came off stage and high-fived fans. I was so close to him and my hand almost touched his. I was freaking out and kinda upset that I did not get to high-five him but Abbi kept telling me "Its okay sam". haha. I unfortunately did not get photos of this, yes i know, how dare me, right? Well it all happened way too fast and I honestly was more worried about high fiving him than anything else.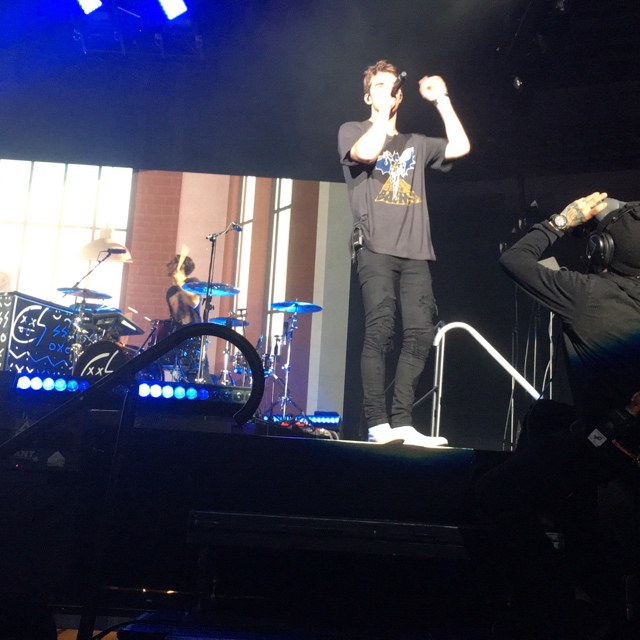 The end of the concert was so amazing. Confetti went off into the crowd and it was so pretty. I had confetti in my hair, down my shirt and even in my purse. There was so much of it! I have always wanted to be in a crowd like this. They definitely made a huge exit off the stage with there last performance.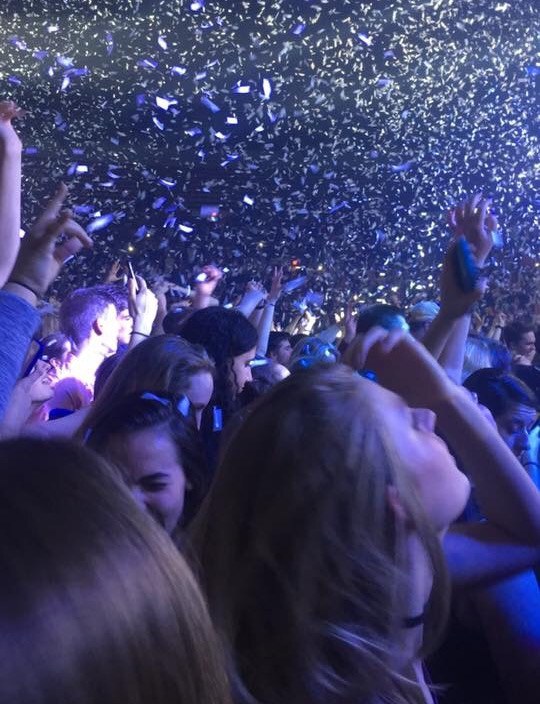 Over all, I had a blast! I knew The Chainsmokers would not disappoint and yet they delivered one of the best shows I have ever been to. For me this was a first being at an EDM concert and I would do it all over again. It was one big party and if you know me I have never been to a party. I do live by the quote "Who needs a party when you have a concert"! I am glad I bought these tickets and stood for 7 hours just to see them. Also thankful to have shared this moment with my best friend Abbi. I am sure we will take up the next opportunity to seem them live again. So thank you to The Chainsmokers for one exciting, loud, bright, and INSANE night!