Move-in day is approaching, and I have been searching non-stop for the perfect Bohemian bedroom decor. I love the cozy feel of a boho bedroom with it's crazy patterns, twinkly lights and carefree vibes. My shopping journey has taken me from Pintrest to Tumblr to every Bohemian-style website and Intsagram account I could find. Here is a guide to all things boho-bedroom that will save you boho ladies (or dudes) from countless hours of searching for ideas:
1. Tapestry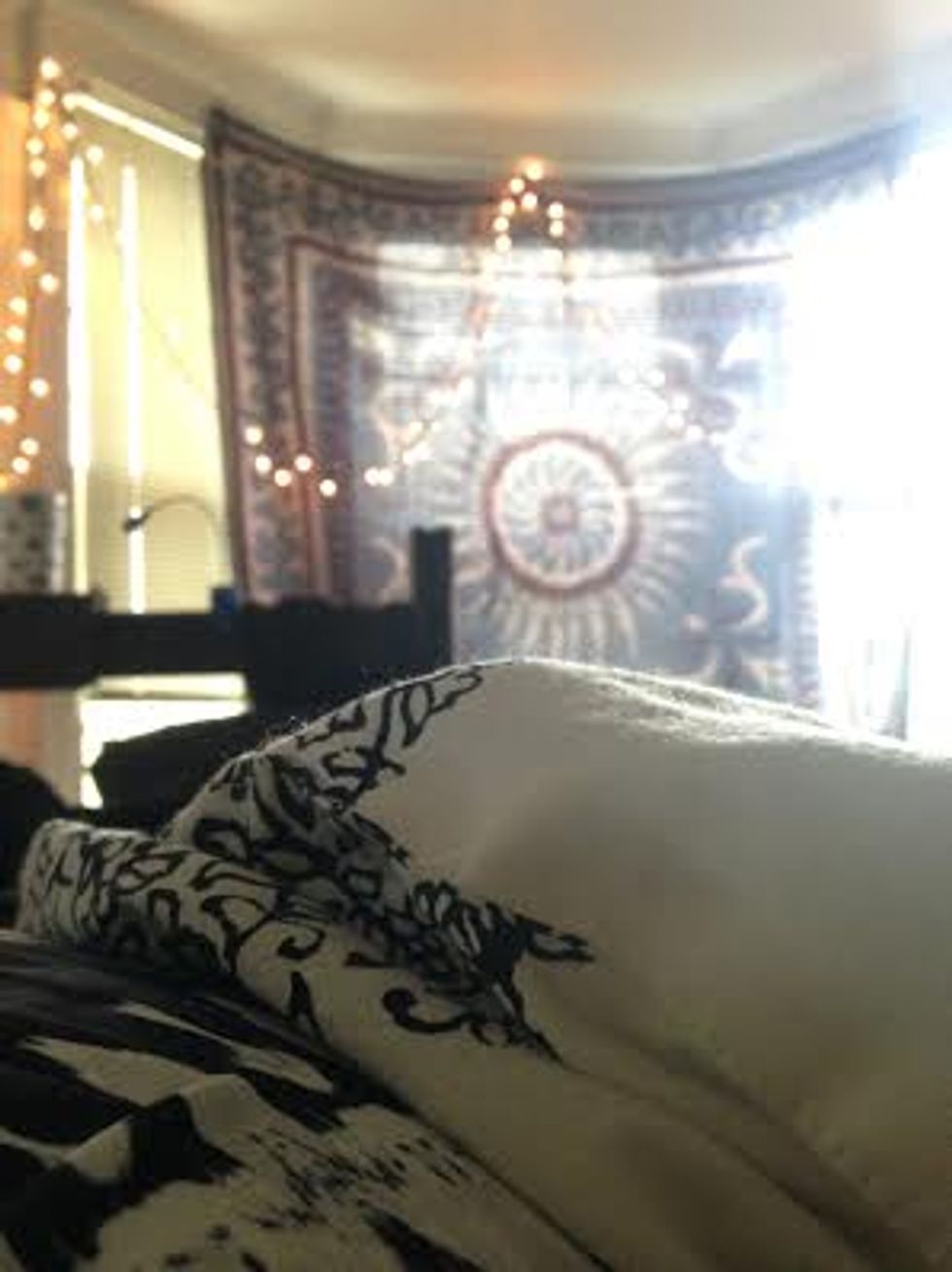 A tapestry is a must-have in a boho space. Not only are they beautiful, but they take up a whole entire wall, making it easier for you when it comes to decorating. I suggest that you start off your boho shopping spree with purchasing a tapestry. Use whatever tapestry you choose to base the rest of your space off of! There are a huge array of patterns and color schemes to choose from, and it does not have to break the bank! Amazon.com has a ton of tapestries for great prices! The picture above was the tapestry I had in my dorm room freshman year. I used it as a makeshift curtain to block the sun!
2. Plants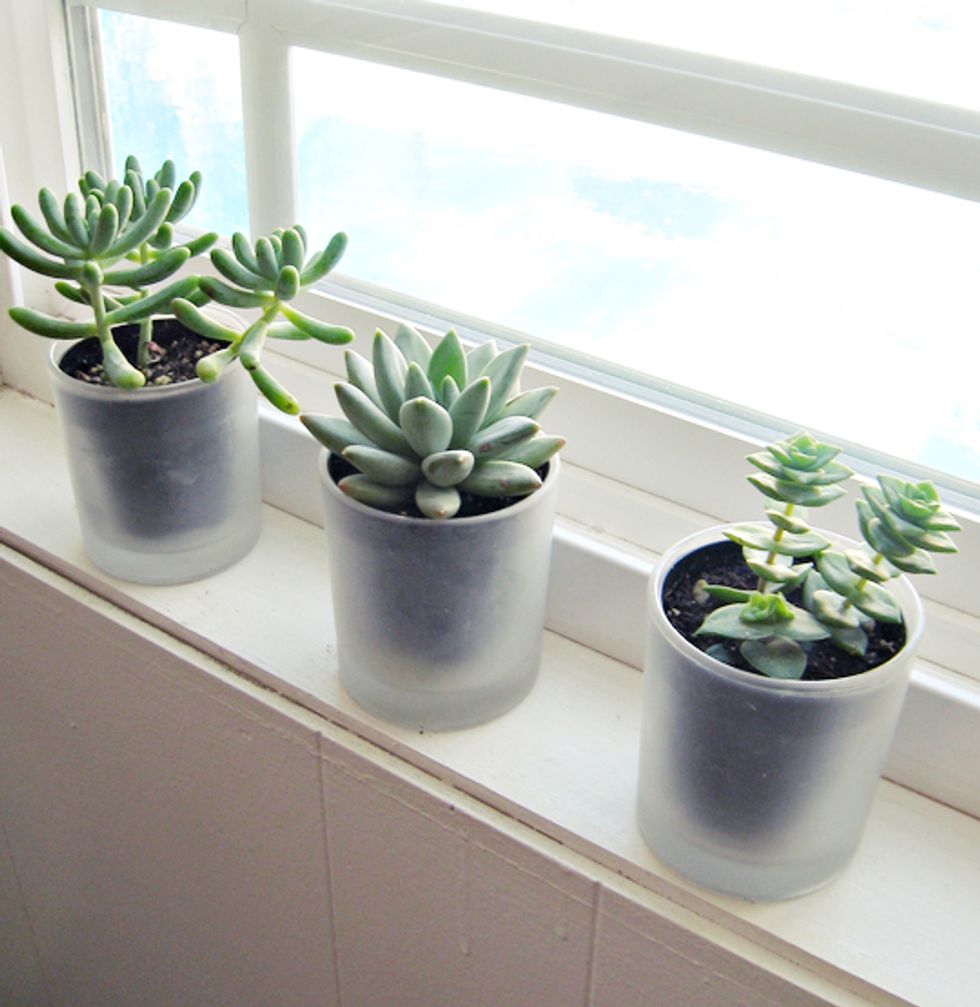 Plants are a necessity because they literally bring life to your room and are especially suitable for a boho-themed room. Little potted plants like succulents are perfect for dressing up your windowsill, desk or dresser. If you want to get more creative, hanging plants were all over the internet when I was binge searching. All you need for hanging plants is a hanging planter (which you can find at Wal-Mart, Lowe's, The Dollar Store, and most other stores), a place to hang it, and a plant to put in it! Remember to put your plants somewhere sunny and don't forget to water them, I've killed too many plants by neglecting them (R.I.P.).
3. Lace Curtains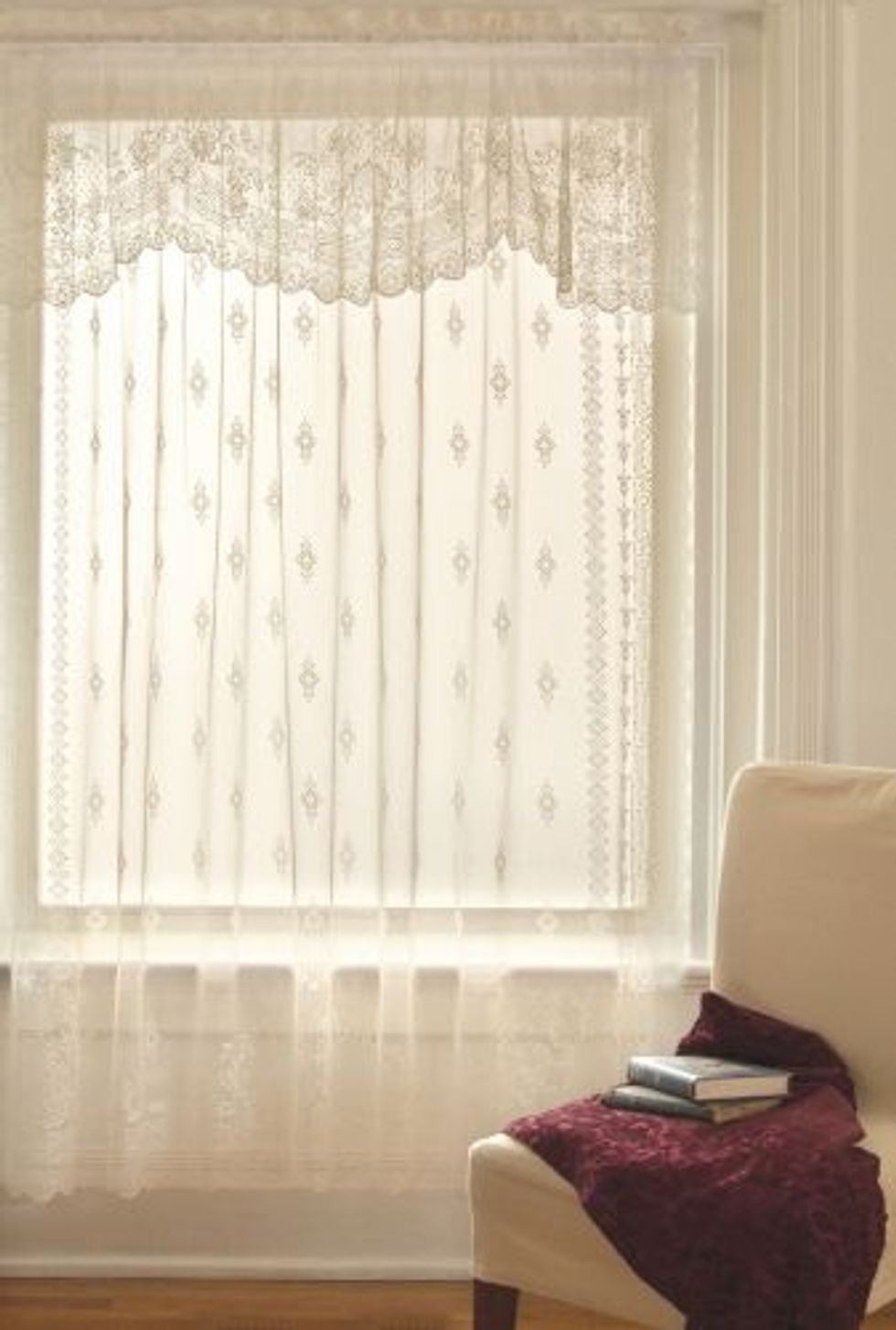 Anything with a flowing texture can help transform any space into a boho one. I love the classic look of white, lace curtains, they brighten up a room and give it "Free People" vibes.

4. String Lights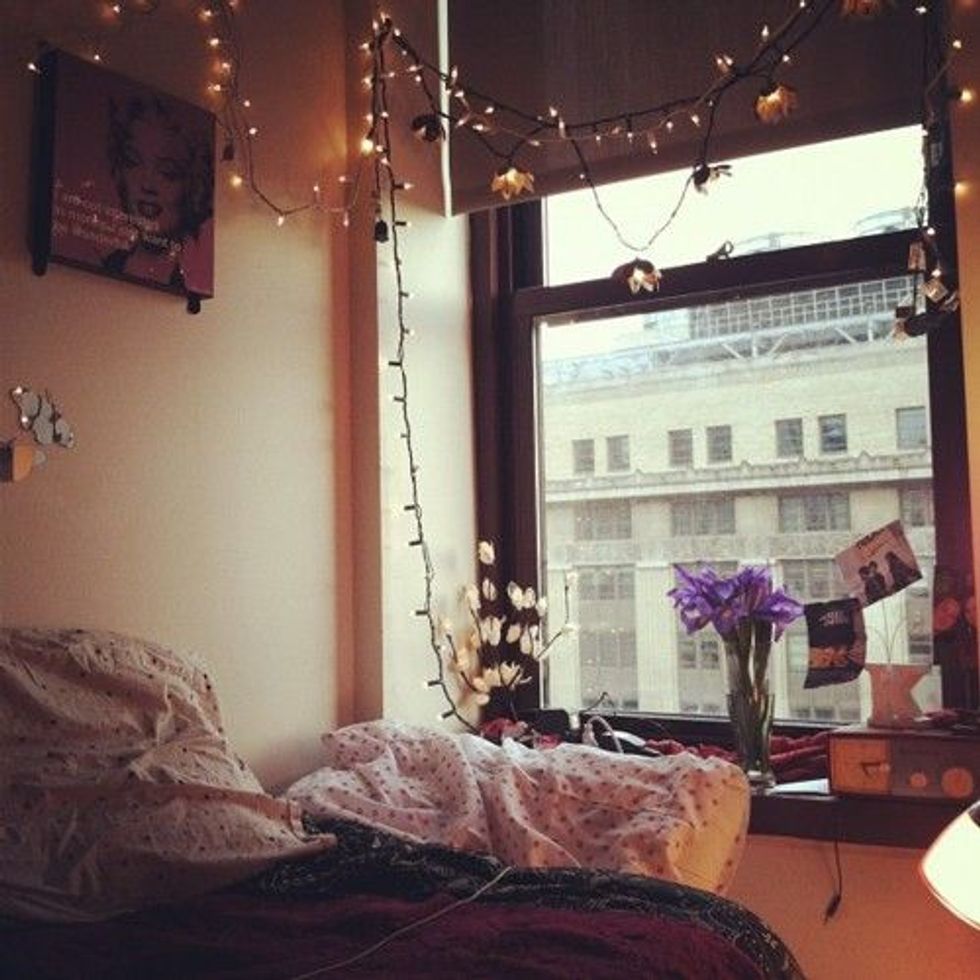 Even if you are not aiming for a boho vibe, string lights turn any space into a starry, mystical wonderland. There are so many different things you can do with string lights. You can outline your tapestry with them, hang them around the perimeter of your room or even across the celling. No matter what you choose to do with your string lights, the magical effect is guaranteed.

5. Pattern Overload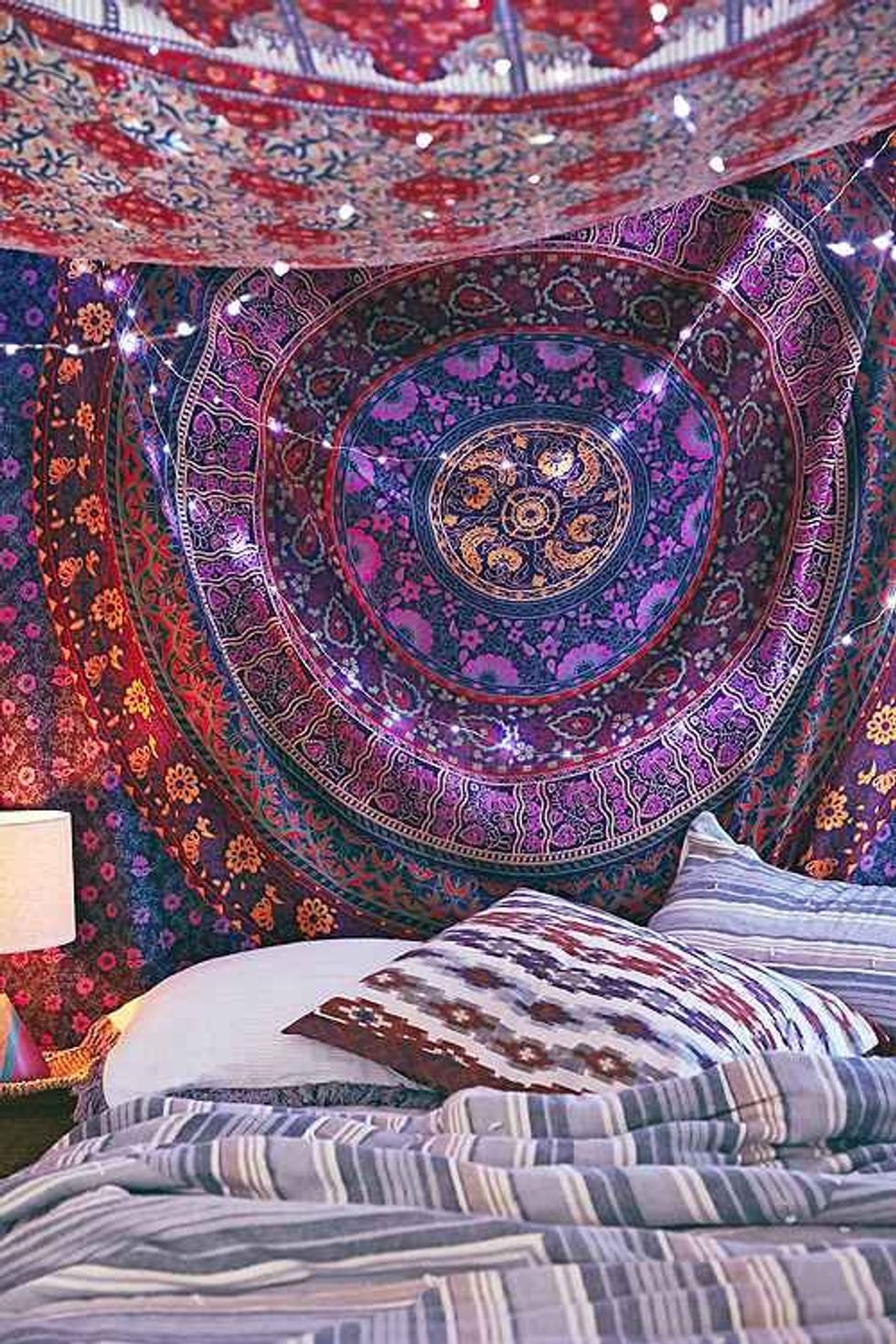 Patterns, patterns, patterns! Go crazy with patterns and don't be afraid to mismatch them!
6. Wall Art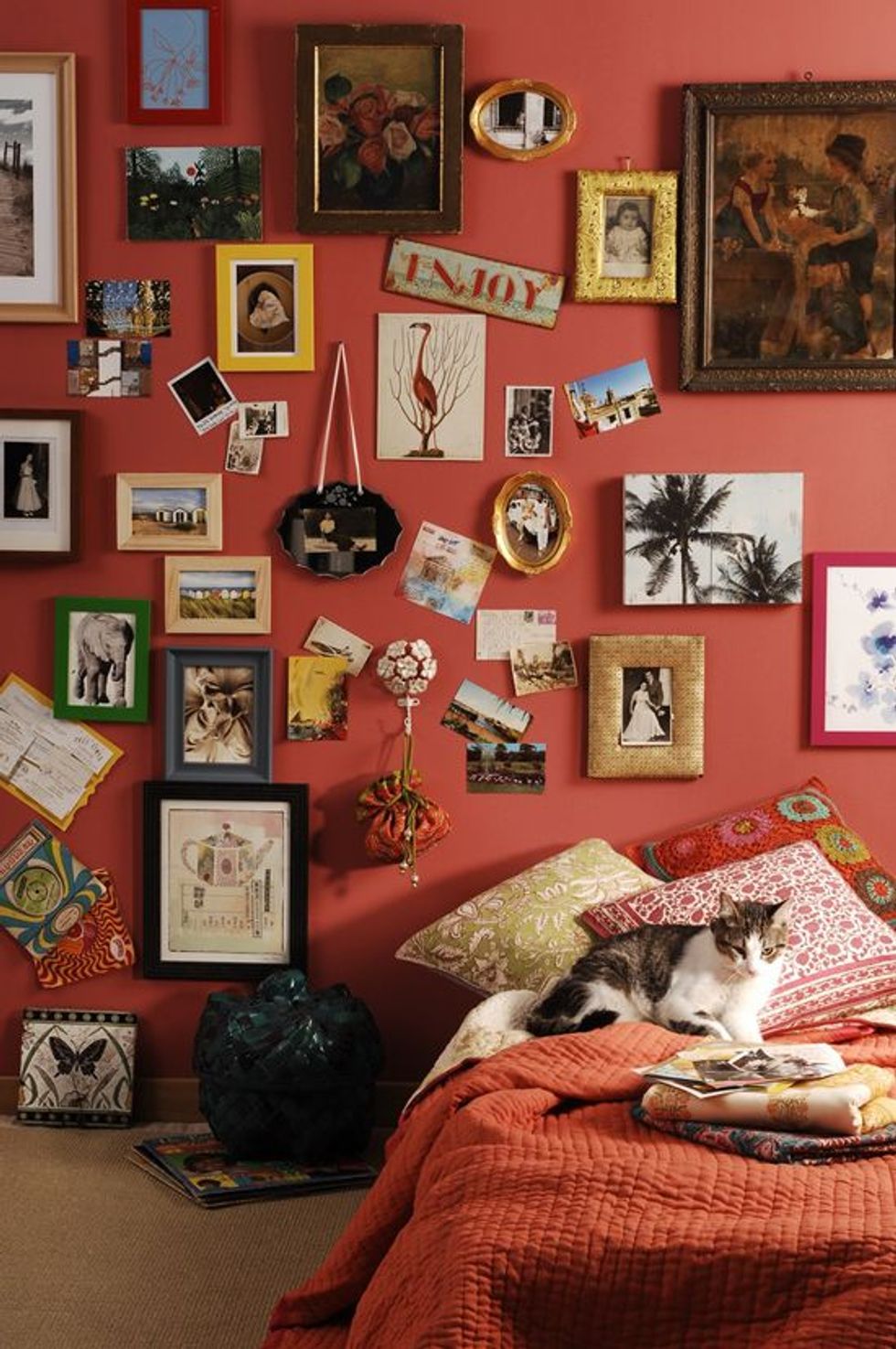 Putting other peoples' art, your own art, or posters of your favorite bands onto your walls gives you a chance to add more personal touches to your room. Some fun boho wall decoration ideas I came up with are hanging up pieces of driftwood on your wall, dream catchers, knit wall hangings, or a cool picture of a city scape and big world maps. Recently I have been going to thrift stores like Goodwill to search for cool antique posters or cheap paintings that match my theme.
7. Princess Canopies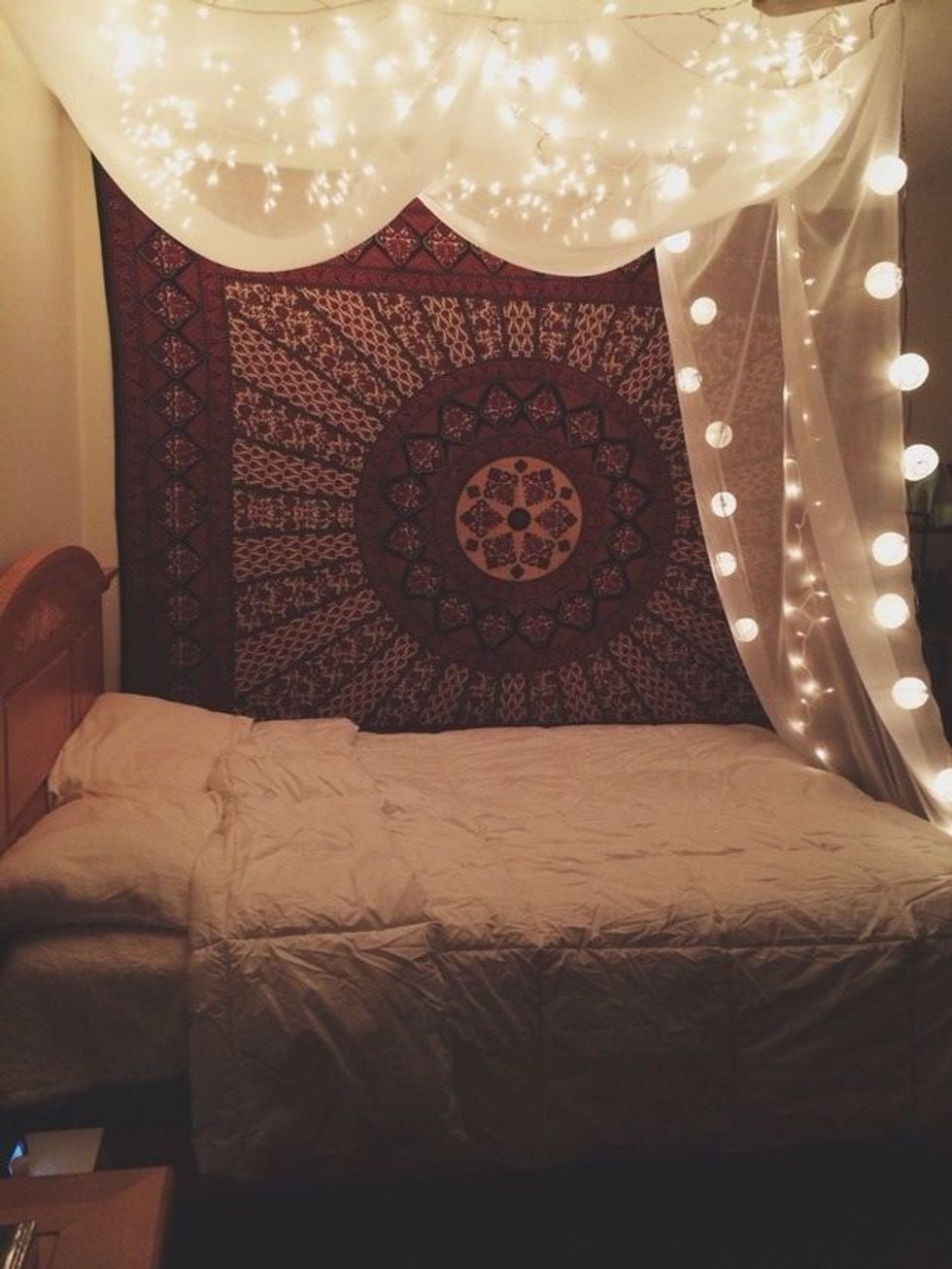 Each time I type "boho bedroom" into my browser, tons of pictures pop up with princess canopy beds. I used to think canopies were just for little girls, but boy was I wrong. There are ways to make them age-appropriate; you can buy one to hang above your bed, or, if you have low ceilings, all you need is white translucent fabric or curtains! They look really cute with twinkly lights in them.