Greens and dressing. How boring, right? Wrong. Salads can actually taste great and a well-stocked salad bar provides many choices. However, creating a salad can become a daunting task when you're faced with so many possibilities. Some people might give up and opt for the traditional romaine and ranch. Need a bit of help? Here's a step-by-step guide to building a great salad.
1. Pick your greens
Want a light, crisp taste? Try romaine or butterhead lettuce. Love that bold green flavor? Go for spinach, beet greens, or mixed greens. Like that bitter bite? Try something from the chicory family like arugula, endive, or radicchio. Need that rough, fibrous texture? Looking for small leaves? Pick up some watercress or baby greens.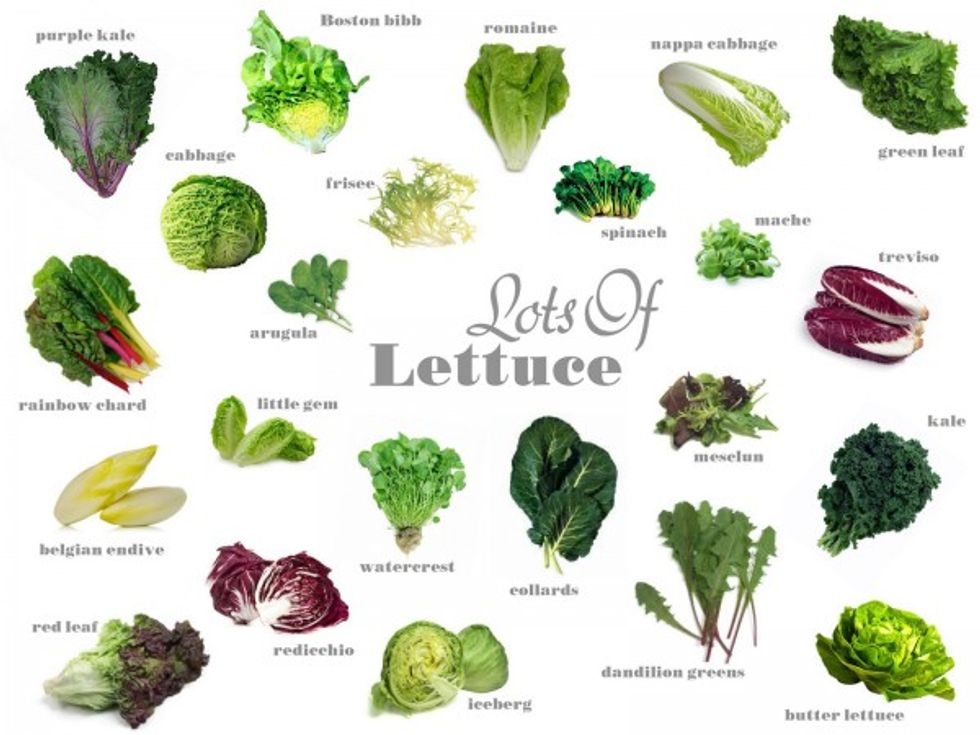 2. Combine a couple vegetables
Two to three vegetables suffice. Pick them based on texture (crunchy versus soft), taste (mild versus strong), nutrients, or based off your favorite taste combos. Some suggestions include: olives and artichokes; mushrooms and edamame, carrots, cucumber and cherry tomatoes; corn, bell peppers, and jalapenos, and more.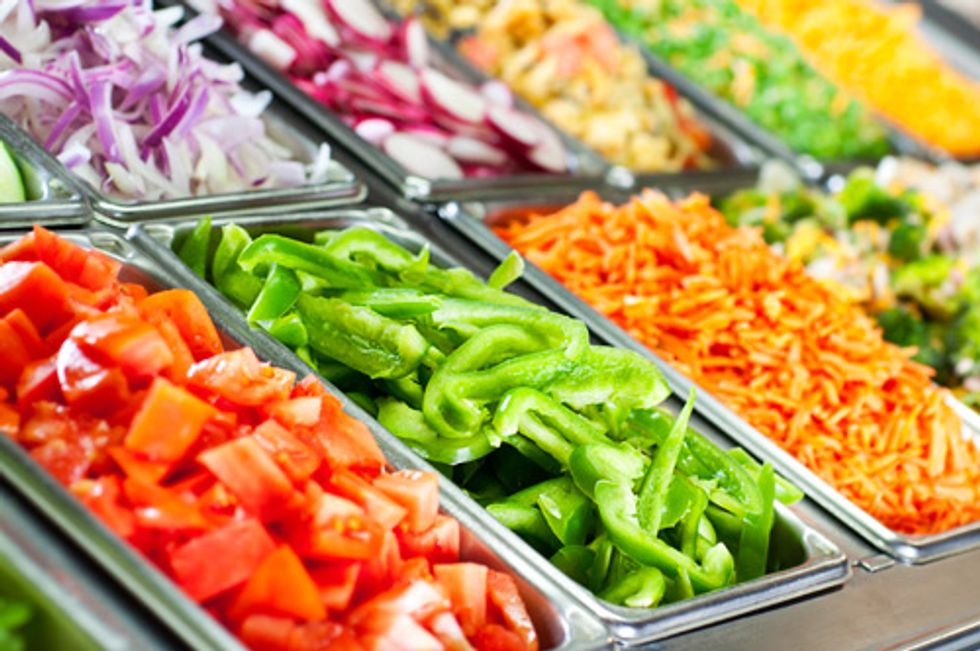 3. Choose a carb
So many diets today avoid carbs, but a low-carb diet can become dangerous and affect key bodily functions. Good carbs provide glucose for the brain, help reduce bloating, help produce serotonin, provide energy, contain B vitamins, and help prevent heart disease. Great fruit and vegetable sources include: melon, craisins and raisins, pineapple, diced apple, sliced pear, berries, figs, green beans, mandarin oranges, peaches, mushrooms, edamame, peppers, cucumbers, beets, squash, broccoli, carrots, and asparagus. Other choices include: sweet potato, tortilla strips, whole wheat croutons, couscous, farro, quinoa, barley, brown rice, plantain chips, pepitas, cooked pasta, and chickpeas.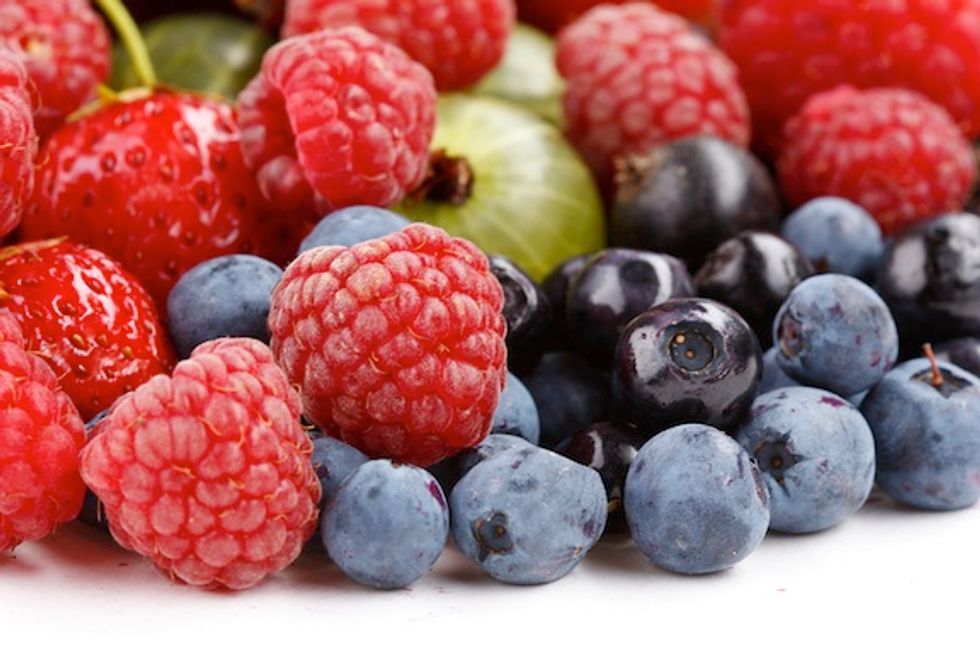 4. Find a fat
Fat has a bad reputation, but the reality is our bodies need it because it gives them strength and aids with cell growth. Choose healthier fats (monounsaturated and polyunsaturated) and limit saturated and trans fats. Salad toppers with healthy fats include: cheese, avocado, olive oil, nuts, olives, eggs, flaxseed, tuna, salmon and coconut.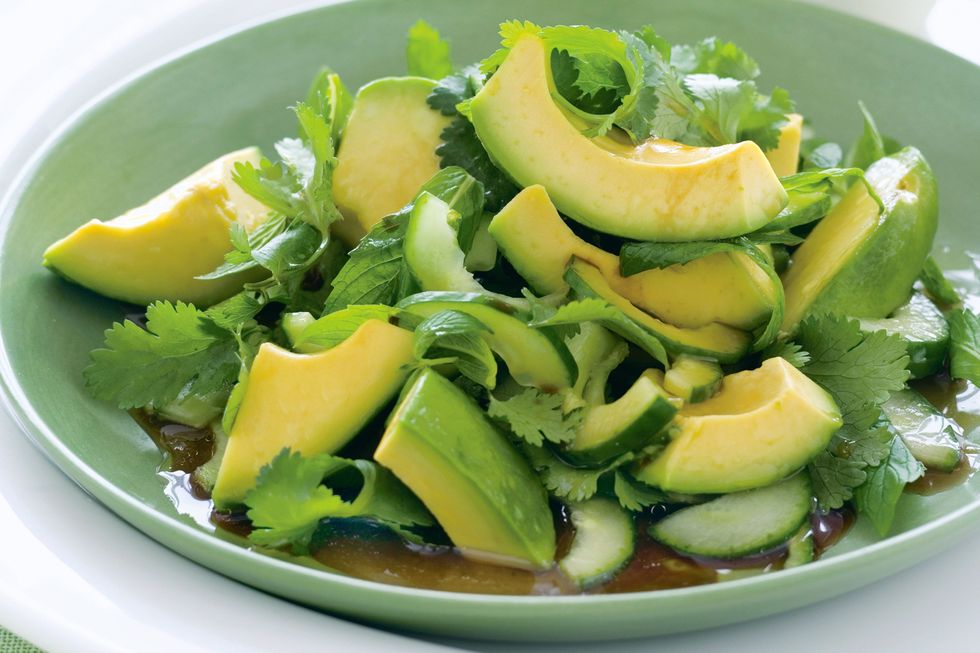 5. Pick a protein (or two)
Protein is important because the body uses it to repair and build tissue, among other things — don't leave it out. Some carbs like quinoa and beans double as proteins. Try a common meat like chicken, steak,ham, pepperoni shredded pork, bacon, roast beef, or turkey. Less common meats include salami, bologna, prosciutto, chorizo, and pastrami. Vegetarians can choose from fish, beans, quinoa, tofu, edamame, hempseed, chia, nuts, eggs, amaranth, seeds, lentils. Choose a second protein if you already picked an item like eggs for your fat.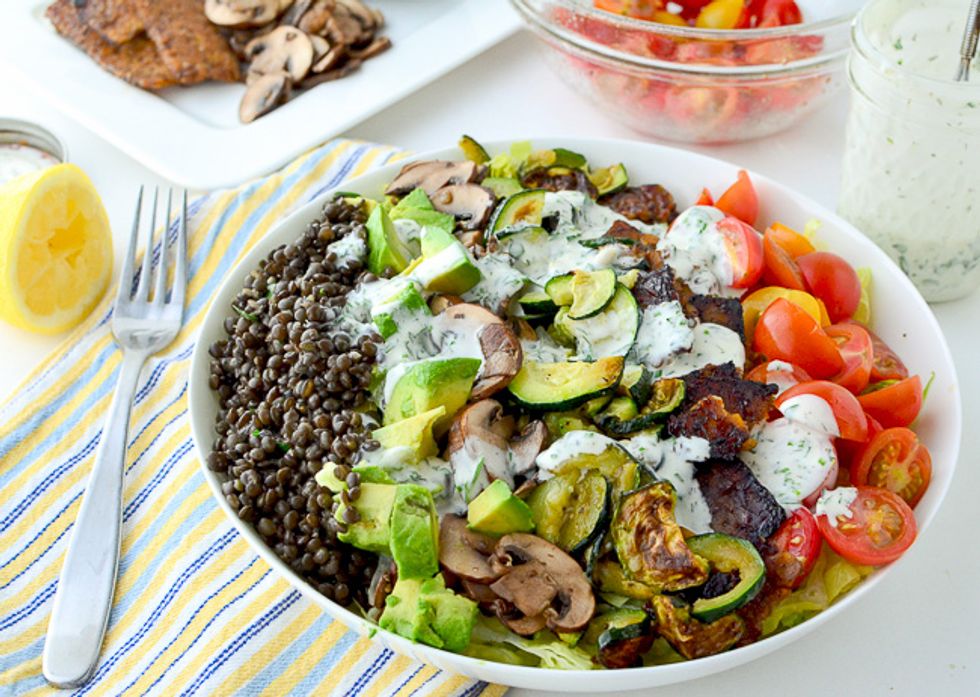 6. Dress things up
Salads taste the best when you pick a dressing that matches the overall flavors. For example, a romaine salad with corn, black beans, mozzarella cheese, and chicken shines with buffalo ranch or a tomatillo dressing. An entirely different salad with spinach, craisins, feta cheese, beets, and walnuts tastes splendid with a red wine or raspberry vinaigrette.