Every younger sibling wants to be like their older sibling. Whether it is play the same sports, have the same things, every sibling has a moment in their life where there is something or someway that they want to be like their older sibling. One of the first times I remember ever wanting to do the same thing as my sister was when it came to watching the television show The Bachelor. Even if I had no interest in the show at the time or even understood what was going on, it brought my younger self joy to be able to participate and spend time watching a show that my family loved. My love for The Bachelor eventually grew and I started to enjoy the drama and the romance of every episode. As time went on, the show has brought me closer to family and helped form a tradition with my family, as well as brought me closer to friends.
When I was young, I remember knowing that every Monday night, my grandma was going to come over that night. It had been like that since I could remember and it gave me something to look forward to all day long while I was in school. At around 6:30 every night, my dog would go crazy and that's how I knew my grandma was there. Sometimes we took this opportunity to go out to eat and catch up about what was going on in all of our lives or we would stay in and my mom would cook. Either way, my mom always made sure The Bachelor was being recorded on our television.
This had been a tradition since before I could remember and a lot of it happened when I was too young to even like the show. However, I still enjoyed sitting out in the living room with my family and doing my homework and watching how intrigued and invested my mom, sister and grandma were in this show. I sat there and wondered what could be so interesting, as I watched their faces turn from happy to mad and to sad all within the matter of an hour. The first time I can remember figuring out that I may actually end up being interested in this show was when I was in 4th grade and the finale of Jason Mesnicks season of The Bachelor aired. This season stuck out to me because he proposed to one girl and then at the after the final rose show, he took the ring back and gave it to the runner up. I remember my family being very shocked and upset because nothing like that had ever happened on the show before. That was one of the major moments I remember being the start of my love for this show.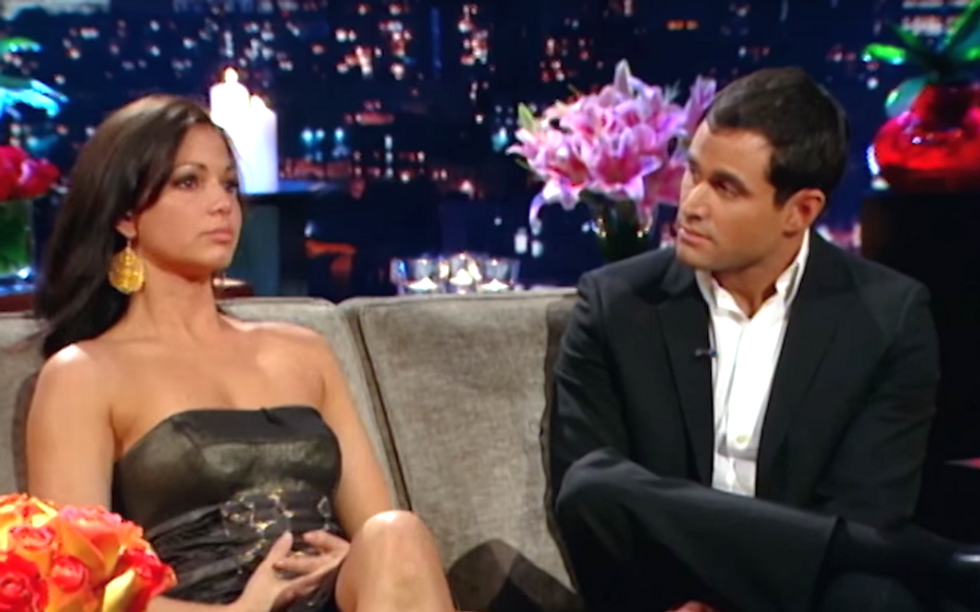 Jason Mesnick taking back his ring from Melissa Rycroft.https://www.google.com/search?q=Jason+mesni
The Bachelor had been airing for quiet sometime before I first got interested in it. The Bachelor first aired on March 25th 2002 and started with just The Bachelor aspect, where one man, dates 35 women and hopes to find love (The Bachelor U.S. TV Series). Out of all 23 seasons, 7 of the couples are still together, not including the couples from the spin-off, Bachelor in Paradise. The show has successfully created 2 spin-offs so that the show occupies all 4 seasons and gives viewers even more to binge. The 2 spin-offs include contestants from other seasons of either The Bachelor or The Bachelorette and has them compete to find love as well.
I first started getting into The Bachelor, like I said before during Jason Mesnick's season when he decided that he chose the wrong person and took his ring back. This along with a lot of other aspects are what makes the show so interesting for me.The Bachelor and The Bachelorette have had some very unique and crazy moments that have happened on each season. One of the more highly anticipated events from season 23 with Colton Underwood, was him jumping a fence after something dramatic happened with one of the girls. Other crazy things have happened in each season that distinguish each one from another and add different twists that the season before didn't have. For Example, on The Bachelorette, Kaitlyn Bristowe's season, a contestant from a past season, came and asked if he could be on the show again and try to find love with her. This made all the men still remaining on the show pretty mad and definitely caused some drama within the house and throughout the rest of the show. These are most of the reasons that have kept my family watching for so long. With new things to look forward to every season, it's easy to get addicted and want more.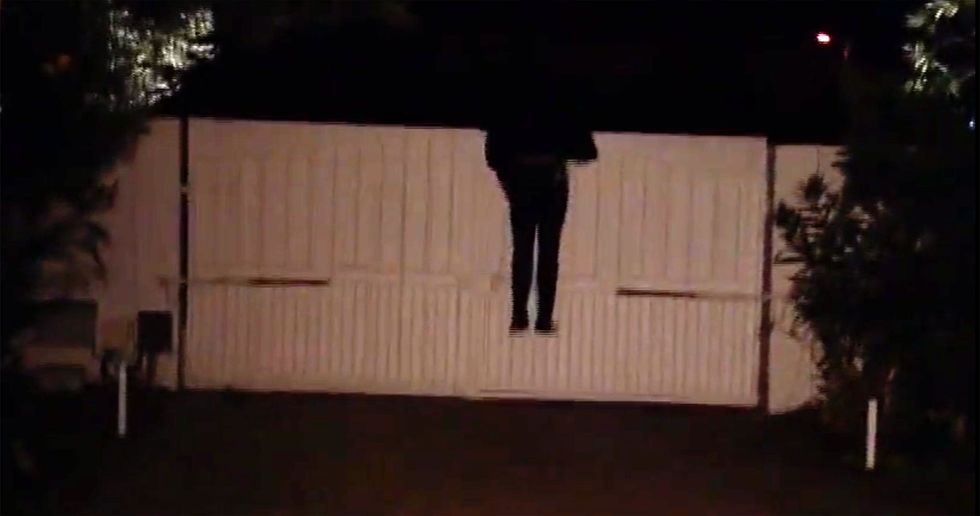 Colton Underwood jumping the fence after Cassie left the show.https://www.google.com/search?q=colto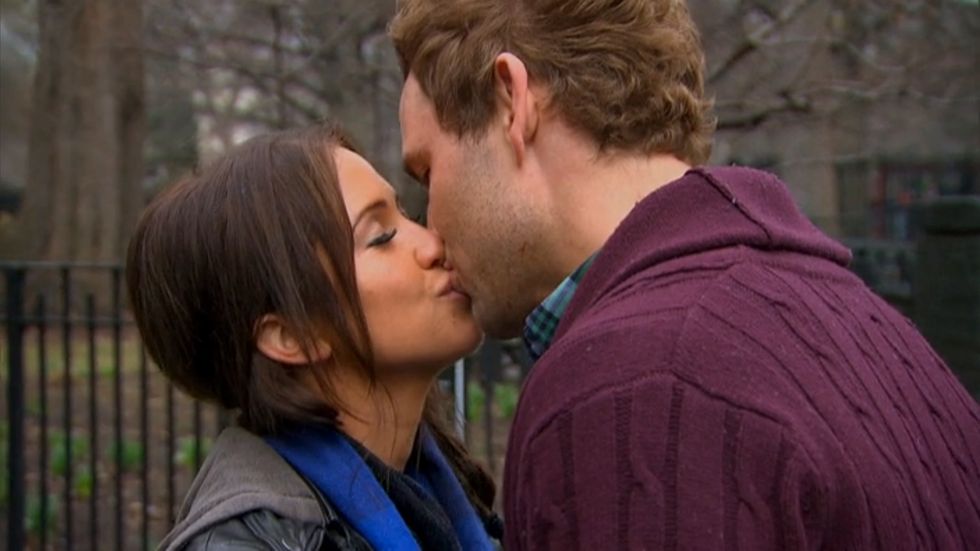 Kaitlyn Bristowe and Nick Viall on set of The Bachelor, after she let him join her season.https://www.google.com/search?q=kaitlyn+Bristowe+and
In conclusion, The Bachelor has been one of my favorite shows for quite some time and has brought me closer to family and friends over the years. It is hard to walk into a room and not find 1 person that has either watched the show or knows about it. The show brings a great twist of something that hasn't been done before and is a great form of entertainment on television now. While bringing drama, love and comedy all into one, it's not hard to understand why this show is mine and many other peoples favorites.
The Bachelor (U.S. TV series). (2019, April 24). Retrieved from https://en.wikipedia.org/wiki/The_Bachelor_(U.S._TV_series)